FEMA community-based vaccination sites open in Brooklyn and Queens this week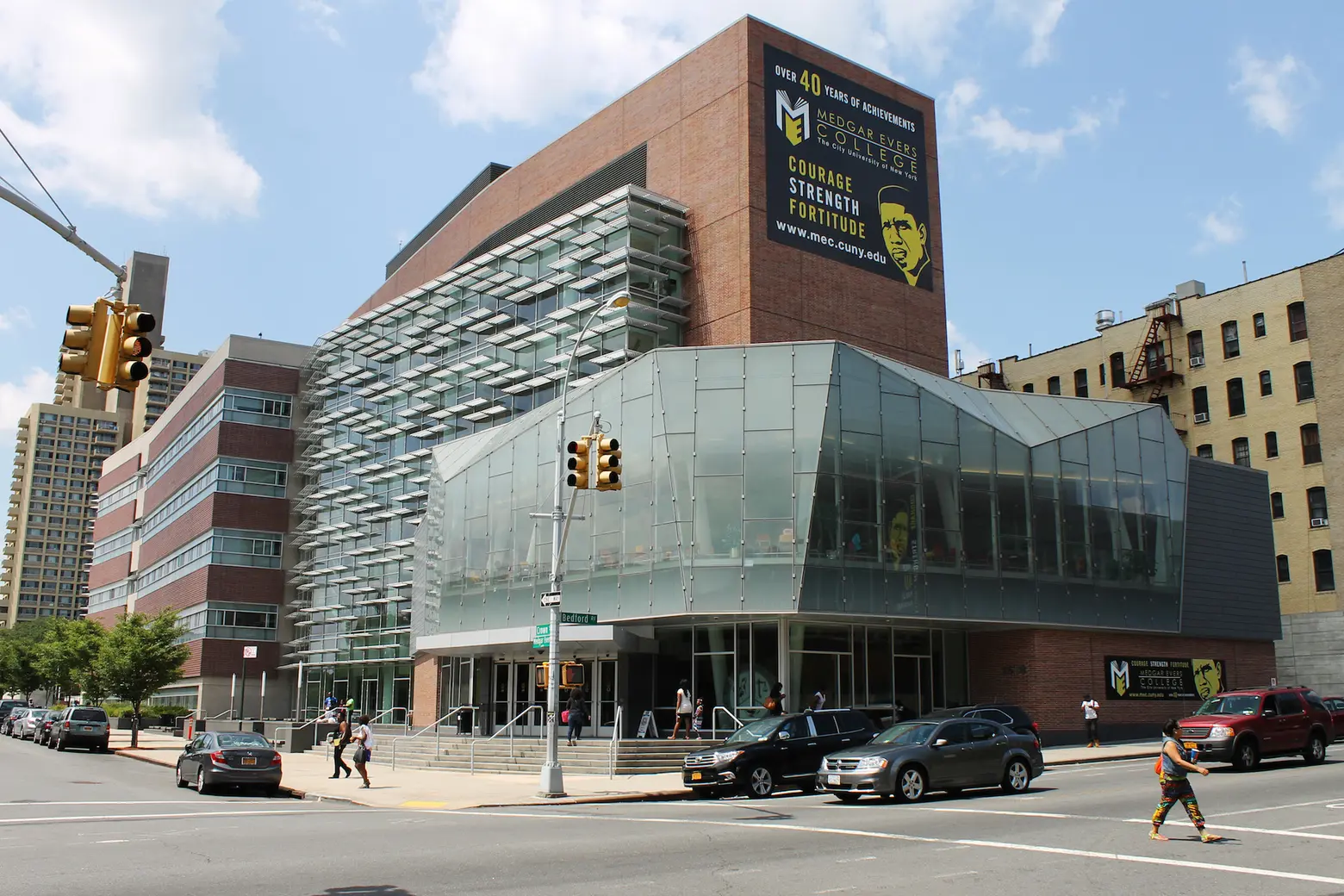 Two coronavirus vaccination sites run by the state with the Federal Emergency Management Agency (FEMA) will open in Queens and Brooklyn on Wednesday, with appointments set aside for residents of specific ZIP codes. Appointment slots opened over the weekend for vaccinations at Medgar Evers College in Crown Heights and York College in Jamaica, starting this Wednesday. According to Gov. Andrew Cuomo, there are many appointments still up for grabs.
"The vaccine is the weapon that will win the war, and we are working with our federal partners to make sure hard-hit communities have access to these life-saving shots. Appointments are still available at the community-based mass vaccination sites in Brooklyn and Queens — including some for next week — and I encourage all eligible New Yorkers from these communities to schedule an appointment and get vaccinated," Cuomo said.
The Crown Heights and Jamaica vaccine sites are part of a broader plan from the state and President Joe Biden's administration to improve vaccine access in vulnerable communities and neighborhoods with lower rates of vaccination. New data that breaks down vaccination rates by New York City ZIP code released last week showed that neighborhoods with the highest rates of infection of COVID-19 now have the lowest rates of vaccination.
According to the city, Staten Island and Manhattan currently have the highest rates of vaccination, with parts of the South Bronx, Central Brooklyn, and Central Queens falling below the citywide vaccination rate.
As two of the largest vaccination sites in the state, Medgar Evers College and York College sites will be able to vaccinate 3,000 New Yorkers per day, starting February 24. Both sites will be open from 8 a.m. to 8 p.m.
Brooklyn residents who live in the following ZIP codes can sign up for an appointment at Medgar Evers (231 Crown Street): 11206, 11221, 11216, 11238, 11225, 11213, 11233, 11207, 11208, 11236, 11212, 11203, 11226, 11210.
Queens residents who live in the following ZIP codes can sign up for an appointment at York College (160-02 Liberty Avenue): 11418, 11419, 11420, 11430, 11435, 11436, 11439, 11432, 11433, 11434, 11423, 11412, 11413, 11427, 11428, 11429, 11411, 11422, 11691, 11692, 11693.
Cuomo on Monday announced that the MTA will enhance bus service from public housing complexes and community centers in Brooklyn and Queens to the new mass vaccine hubs. A shuttle will run from Hammel Houses to York College and the B49 bus, which stops at Medgar Evers, will run more frequently. More details about the additional stops and added service will be released soon.
"The MTA is doing everything we can to ensure vaccine equity by providing improved transit access from public housing and community centers to Medgar Evers College and York College," Patrick Foye, MTA Chair, said. "We want to make sure those who live in the ZIP codes with the lowest vaccination rates across the city have all the options possible to get to these sites."
See if you are eligible and make an appointment here. You can also call the state's COVID-19 Vaccination Hotline at 1-833-NYS-4-VAX.
Four additional mass vaccination sites outside of the city include the Delavan Grider Community Center in Buffalo, the former Kodak Hawkeye parking lot in Rochester, the New York National Guard Armony in Yonkers, and the Washington Avenue Armory in Albany. Vaccinations at these sites will open for eligible residents starting March 3, with each place able to administer 1,000 doses per day.
Note that during the first week of scheduling, appointments at these six FEMA vaccine hubs will be reserved for residents of the state-designated ZIP codes. After one week, the slots will then be available to all residents of the county or borough where the site is located.
To address the disparities in vaccination rates, Mayor Bill de Blasio this month announced the opening of a vaccination site at Citi Field with appointments for Queens residents, drivers with TLC licenses, and food delivery workers, and a site at Teachers Preparatory High School for East New York and Brownsville residents and home health aides. And in partnership with the state, a hub opened at Yankee Stadium for residents of the Bronx only.
The city said it would increase outreach and prioritize vaccination appointments for residents of 33 neighborhoods identified by officials as some of the hardest hit by COVID-19. About 77 percent of all city-run vaccination sites are located within those 33 neighborhoods, according to de Blasio.
Find the city's streamlined vaccine appointment finder website here.
RELATED: