City seeks ideas for two 100 percent affordable senior complexes on NYCHA land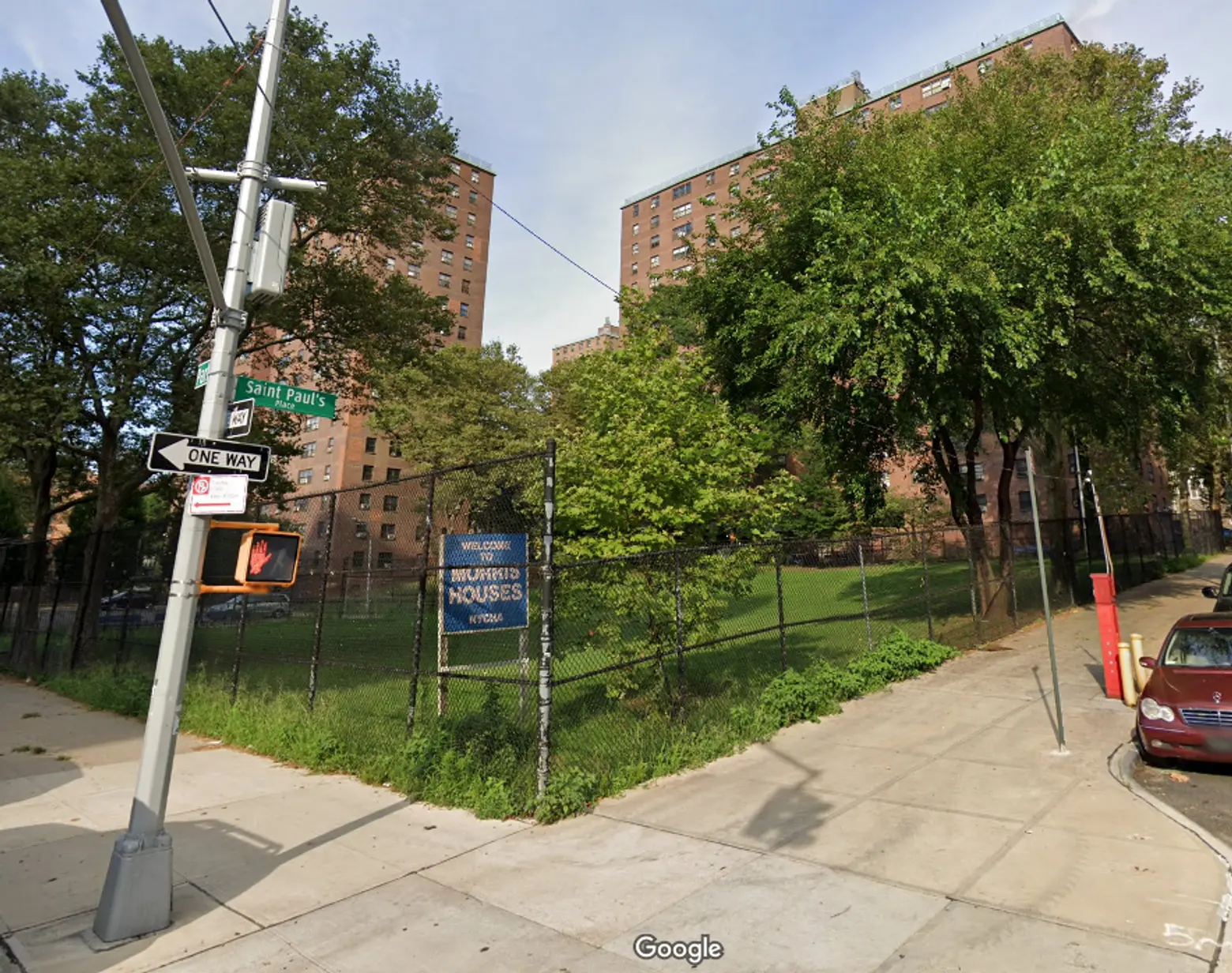 The site of the proposed affordable senior housing building in Morrisania; Map data © 2020 Google
The city is looking to construct two affordable senior complexes with between 150 and 200 housing units each. The Department of Housing Preservation and Development on Friday released a request for proposals for two underused city-owned sites, one in the Bronx's Morrisania neighborhood and the other in Crown Heights in Brooklyn. The developments fall under Mayor Bill de Blasio's administration's "Seniors First" housing program, which aims to serve 30,000 senior households by 2026 through the creation and preservation of affordable housing.
"No one should be priced out of their community in their retirement years, which is why we're thrilled to move forward with this opportunity to transform City-owned land into 100 percent affordable housing for seniors," HPD Commissioner Louise Carroll said in a statement.
The two properties are owned by the New York Public Housing Authority. In the Bronx, the city is looking to develop a 24,000-square-foot site at the Morris Houses in Morrisania, on the corner of St. Paul's Place and Park Avenue. In Crown Heights, a 25,000-square-foot site is available at the Kingsborough Houses, located on Bergen Street between Buffalo and Ralph Avenues.
Last summer, NYCHA hosted workshops with residents from the Morris and Kingsborough Houses to gather feedback and ideas about the sites. According to the community vision reports, residents from both complexes asked that the new developments improve the safety of the surrounding area, enhance walkways and paths for pedestrians, and incorporate elements of neighboring buildings in their designs.
Both proposed developments would involve a 99-year ground lease and include on-site tenant services from local organizations. The ground floor of both complexes could be used for community facilities. The proposals will be financed through the HPD's Senior Affordable Rental Apartments (SARA) program and the New York City Housing Development Corporation's Extremely Low and Low-Income Affordability (ELLA) program.
De Blasio's Senior First program, introduced in 2017, aims to address the city's lack of affordable housing for seniors. A policy organization LiveOnNY estimated that the waiting list for an affordable apartment citywide includes about 200,000 seniors.
"With hundreds of thousands of seniors languishing on housing waiting lists upwards of ten years, it's clear our City must take act boldly on its commitment to creating and preserving low-income senior housing," Council Member Margaret Chin, who chairs the Committee on Aging, said in a press release. "The Seniors First initiative will put us on the right track to address this need, and I am excited to this process move forward."
RELATED: