Crown Heights subway stations to be renamed in honor of Civil Rights icon Medgar Evers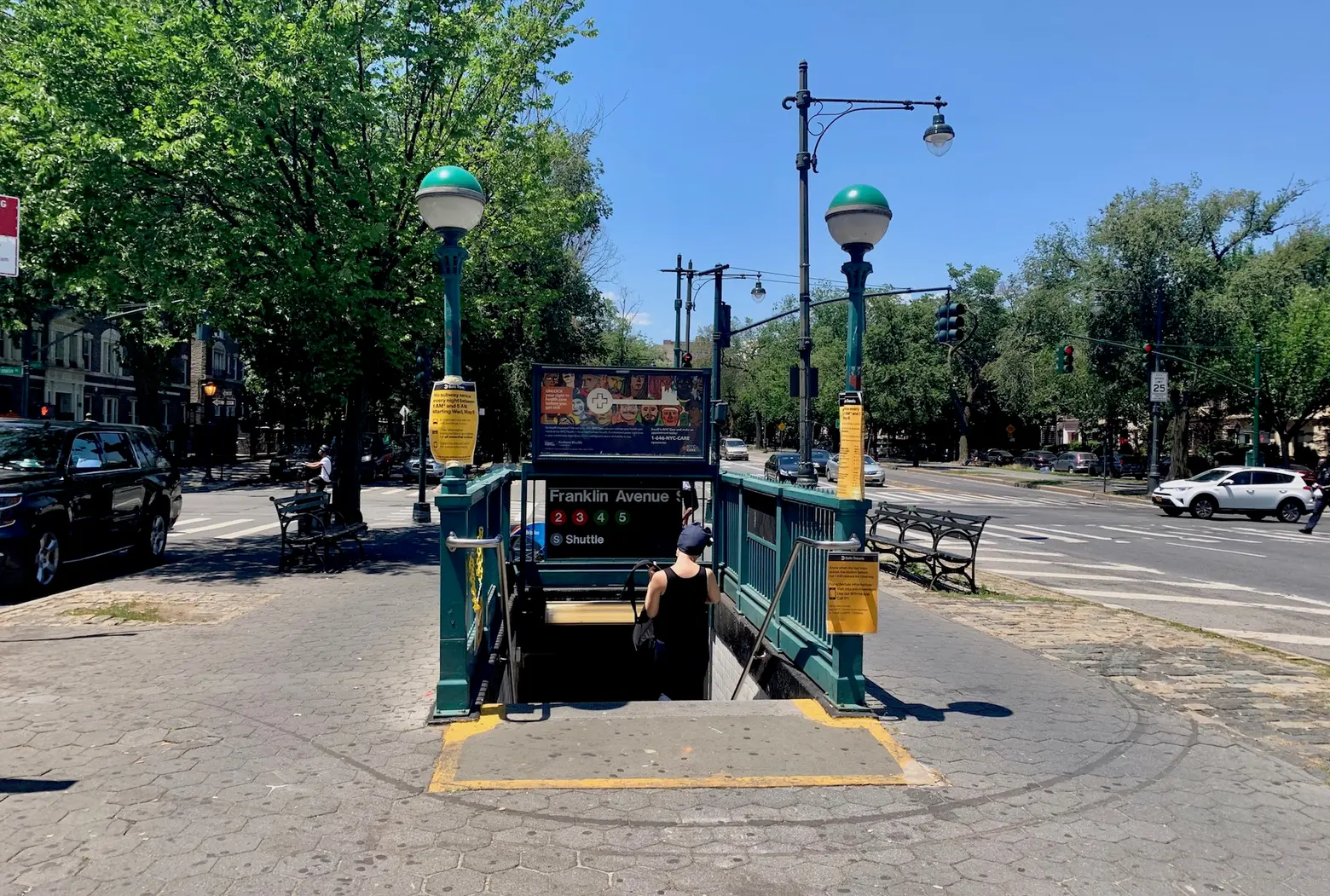 Photo of Franklin Avenue Station © 6sqft
Two subway stations in Brooklyn will be renamed after Medgar Evers College and the Civil Rights activist for whom the historic black college is named. Gov. Andrew Cuomo on Thursday announced that Franklin Avenue and President Street stations in Crown Heights will formally be renamed this fall, with MTA maps and signage updated this summer. The new stations–Franklin Avenue-Medgar Evers College and President Street-Medgar Evers College–aim to honor the contributions of the institution ahead of its 50th anniversary.
"Medgar Evers was a hero whose life was taken during the historic movement to establish civil rights long denied to African-Americans in this nation, and New York is proud to be home to Medgar Evers College – an incredible institution providing high quality, career-oriented educational opportunities to a diverse student body," Cuomo said in a statement.
"By renaming these subway stations in honor the College, New York is not only celebrating a historic figure and institution, but embracing our diversity, which will always be our greatest strength, in our public spaces."
Assembly Member Diana Richardson and State Sen. Zellnor Myrie put forth legislation to rename the two stations last summer. According to state officials, the project will be funded with a $250,000 legislative grant made available by Richardson with "no additional costs" for the MTA, which is facing a major financial crisis due to the coronavirus.
"I am extremely proud and honored as both an alumnus of Medgar Evers College and a lifelong resident of the Crown Heights community to have helped author the legislation that renamed these subway stops in honor of the great civil rights leader, Medgar Evers," Richardson said in a statement.
"That this is happening during this critical period of change in our nation's history is serendipitous. I am confident that the community will join me in celebrating this well-deserved recognition of the college and its namesake."