FAO Schwarz will reopen this November in Rockefeller Center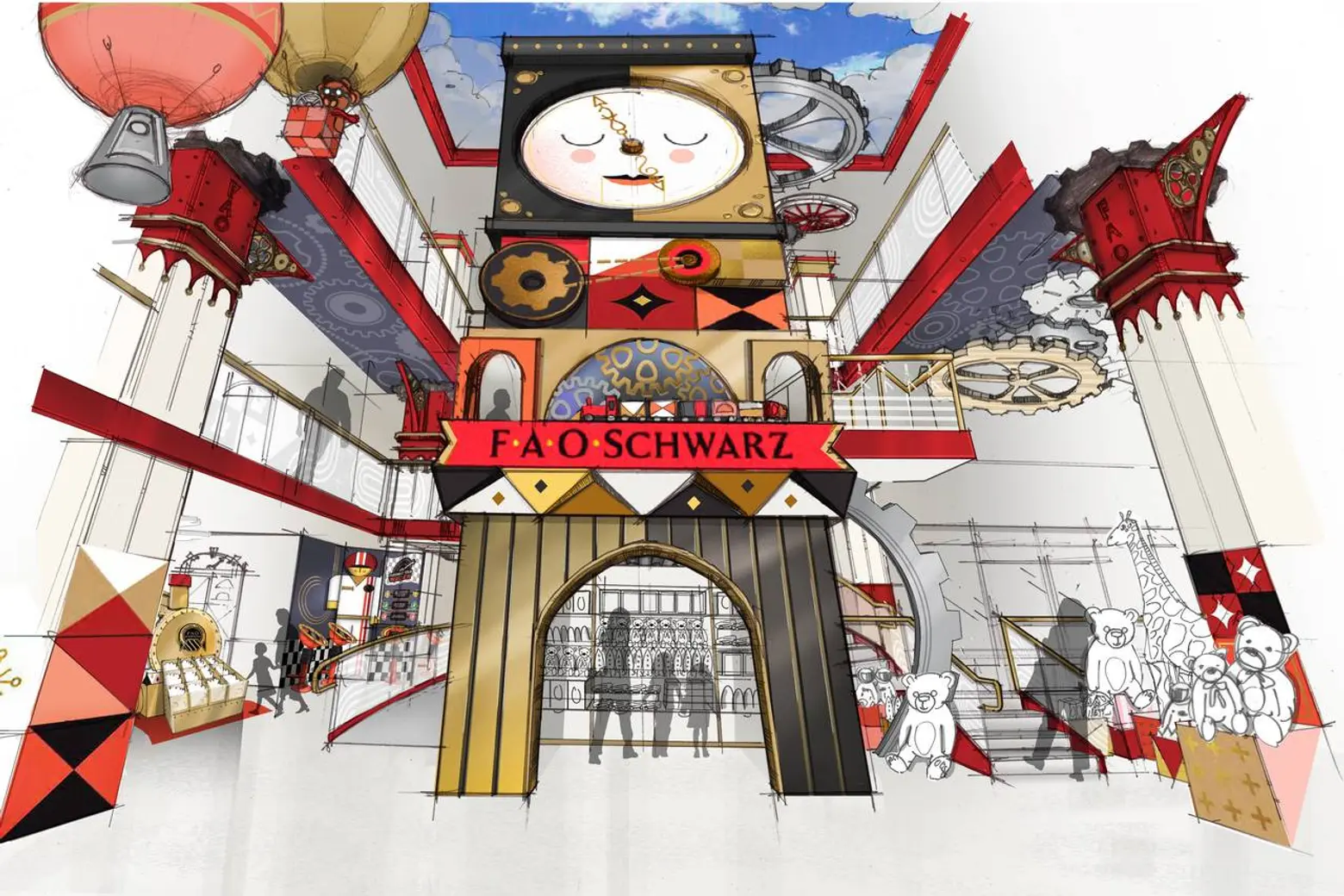 It's been more than three years since FAO Schwarz closed its doors after 150 years, ending its run as the nation's oldest toy store. At the time, owner Toys "R" Us blamed rising rents at Midtown's General Motors Building, but assured the public they'd be looking for a new location. And since California-based firm ThreeSixty Group Inc. took over ownership in 2016, that day has finally come. According to the Wall Street Journal, FAO Schwarz will open a new 20,000-square-foot location in Rockefeller Center this November. Part of the company's new strategy is to bring a "sense of theater" to the store, which will include costumed employees, magicians and dancers, and product demonstrators.
FAO Schwarz has branded an entire campaign around the re-opening, dubbed "Return to Wonder." A post on their Instagram shows the new storefront and its windows covered in marketing materials.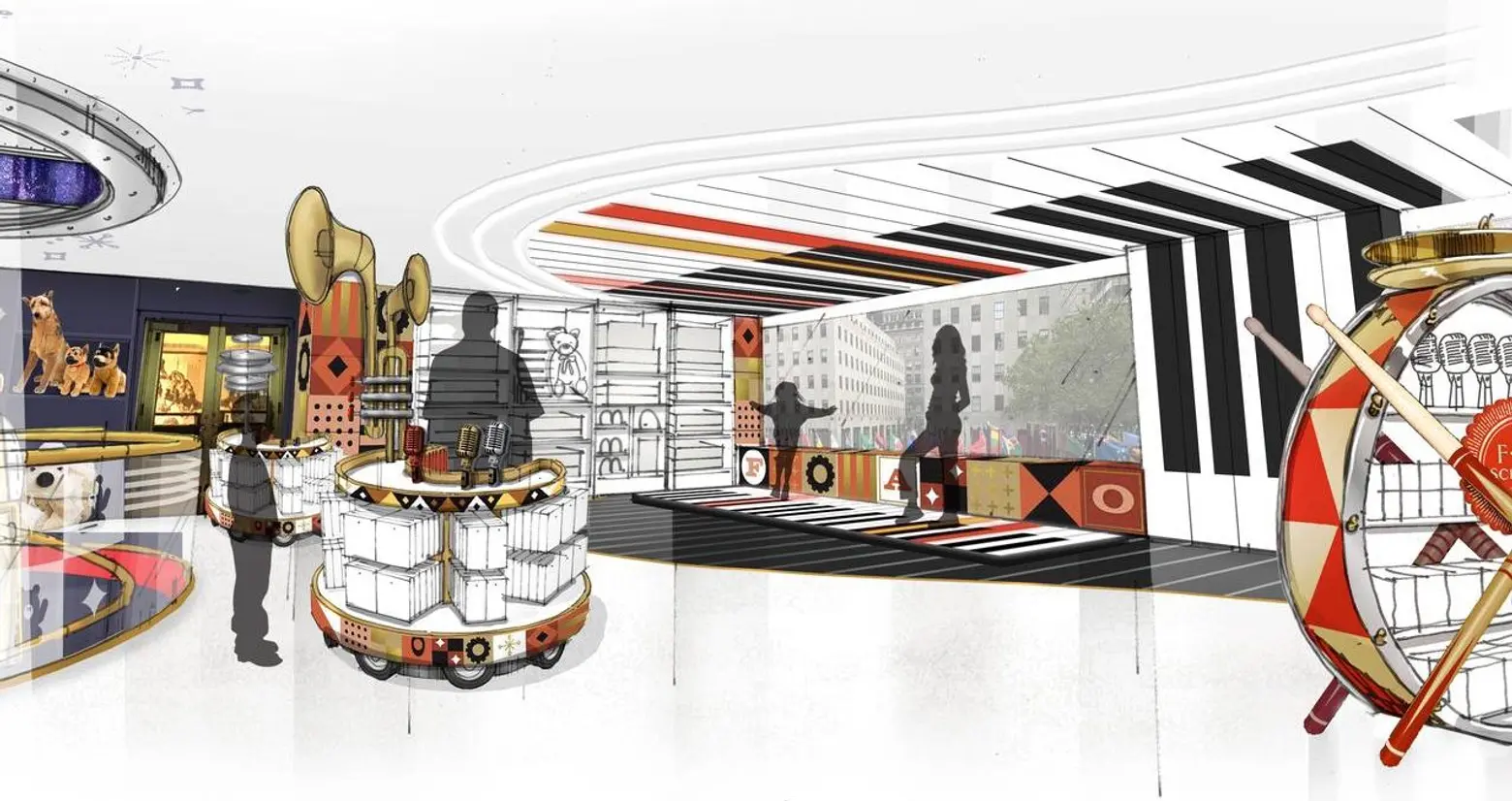 Though the interior renderings are vague drawings at this point, they do show us that the giant dance-on piano immortalized in the 1988 Tom Hanks movie "Big" will be back. The store is even holding auditions for dancers to play tunes on it. Visitors can also expect costumed toy soldiers to be walking around.
ThreeSixty Group has declined to comment on the store's construction costs or the terms of their lease with Rockefeller Center owner Tishman Speyer, but the Journal notes that commercial real estate here is among the priciest in the city, coming in at $3,200 a square foot (compared with just $501 a square foot in the trendy Meatpacking District.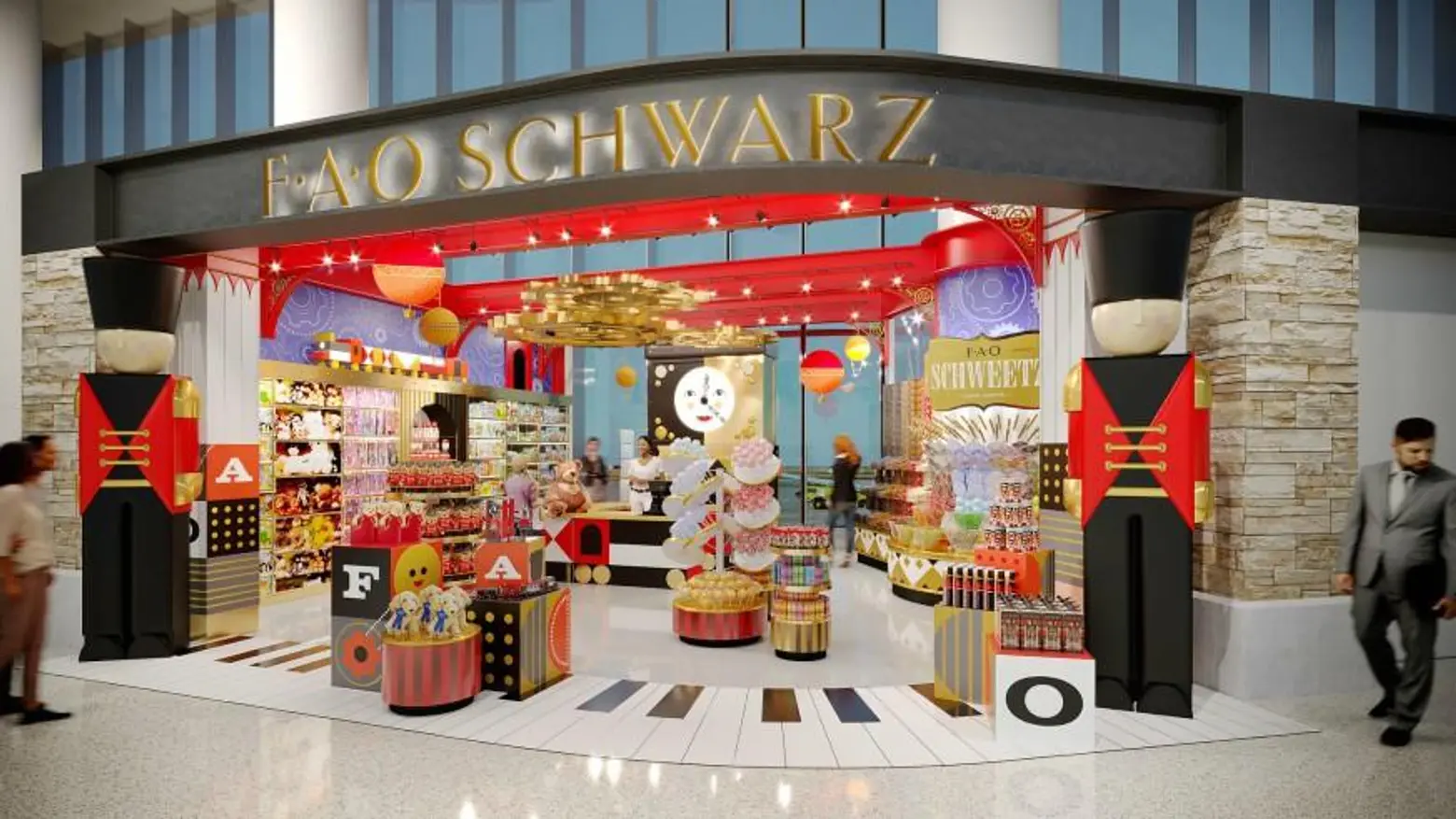 This fall, ThreeSixty Group will open a much smaller FAO Schwarz outpost at LaGuardia Airport's newly revamped Terminal B. And in 2019, they'll open a location in China. Meanwhile, if you're interested in "auditioning" for a job at the Rock center flagship, the process will begin on September 8th.
[Via WSJ]
RELATED: