Amazon will hire 2,000 NYC employees at new Lord & Taylor building location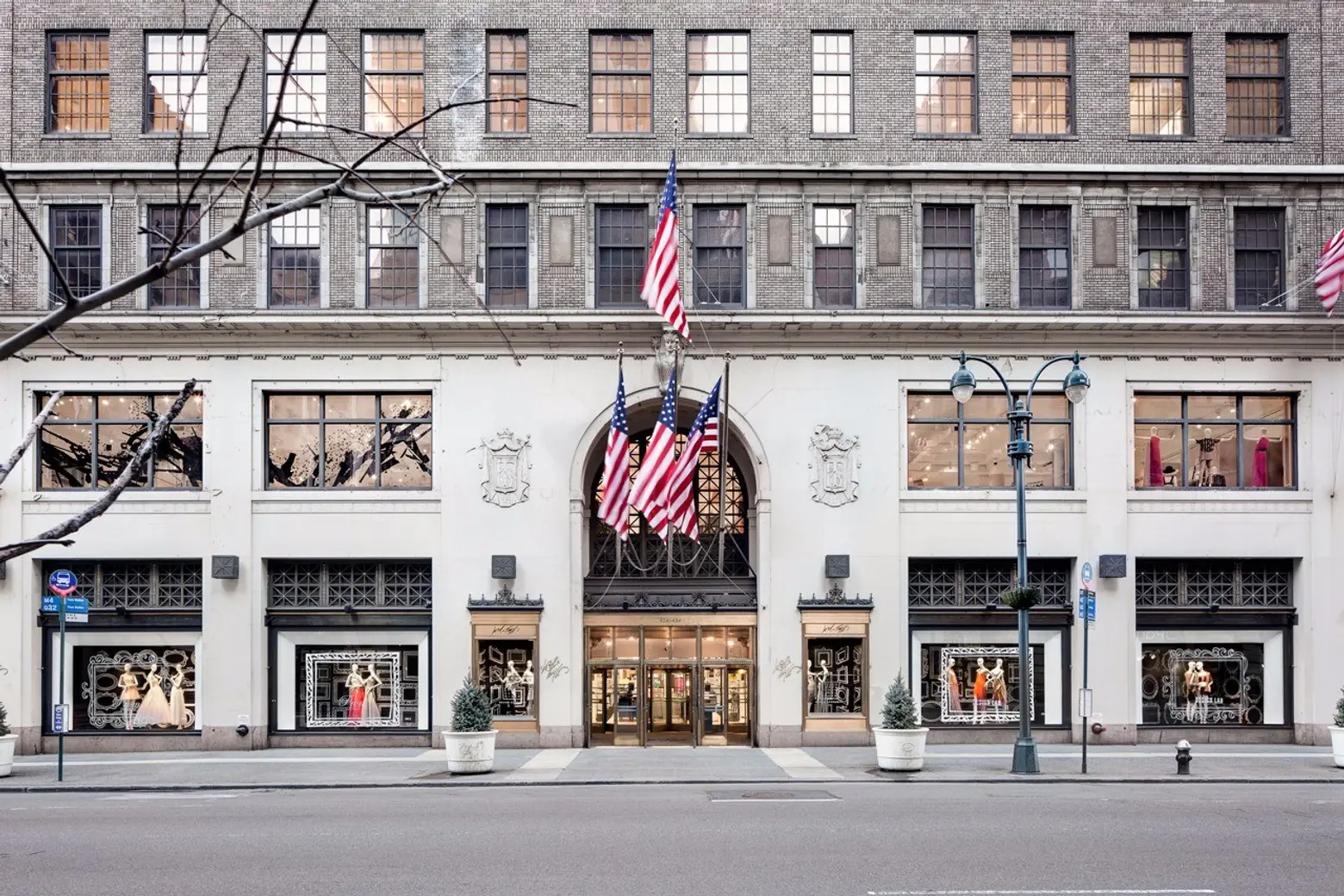 Photo courtesy of Lord & Taylor
Despite a national shift towards working from home, Amazon announced a $1.4 billion plan to hire 3,500 employees across six major U.S. cities, a 10-percent expansion of its current corporate workforce of 35,000, according to the New York Times. This includes 2,000 employees in New York City, who will work from the e-commerce behemoth's newly acquired location at the historic Lord & Taylor building on Fifth Avenue. WeWork bought the landmarked building in 2017 for $850 million, but after a troubling few years, they sold it to Amazon in March for a reported $1.15 billion.
Amazon plans to hire 1,500 employees over the next two years in Dallas, Denver, Detroit, Phoenix and San Diego. In New York City, they expect to fully occupy the Lord & Taylor building by 2023. The reason for the growth? According to the Times, "It sold 57 percent more products than a year earlier, and profit doubled to $5.2 billion." In New York City, the 2,000 new employees will work in Amazon's advertising, music, video, and fashion platform, reported Commercial Observer.
Ardine Williams, vice president of workforce development at Amazon, told the Wall Street Journal: "The ability to connect with people, the ability for teams to work together in an ad hoc fashion—you can do it virtually, but it isn't as spontaneous. We are looking forward to returning to the office." Those Amazon employees who are able to work from home will do so until January 8, after which time they'll be offered flexible schedules.
And even though there's been much speculation about so-called millennials ditching big cities for the 'burbs, Williams said she's confident that professionals will stay attracted to urban locations. "We remain committed to being integrated into the communities we are in, and the urban environment offers us that opportunity."
In early 2019, a blockbuster deal for Amazon to build a new headquarters in Long Island City, which would have provided 25,000 new jobs, notoriously fell through. Since then, Amazon has leased 335,000 square feet of office space at 410 Tenth Avenue in Hudson Yards, which they hope to move into next year. They currently have about 5,000 New York City-based employees spread across several offices.
Amazon is not the only tech company cementing its footprint in New York despite the pandemic. Facebook recently leased 730,000 square feet at the former James A. Farley Post Office across from Penn Station. Pre-COVID, Google kicked off construction of their new campus in Hudson Square and Apple signed a lease for four floors of space at 11 Penn Plaza, all of which is said to be turning Midtown West into the next great tech hub.
RELATED: