Here's what Facebook's huge new office will look like at Midtown's former Farley Post Office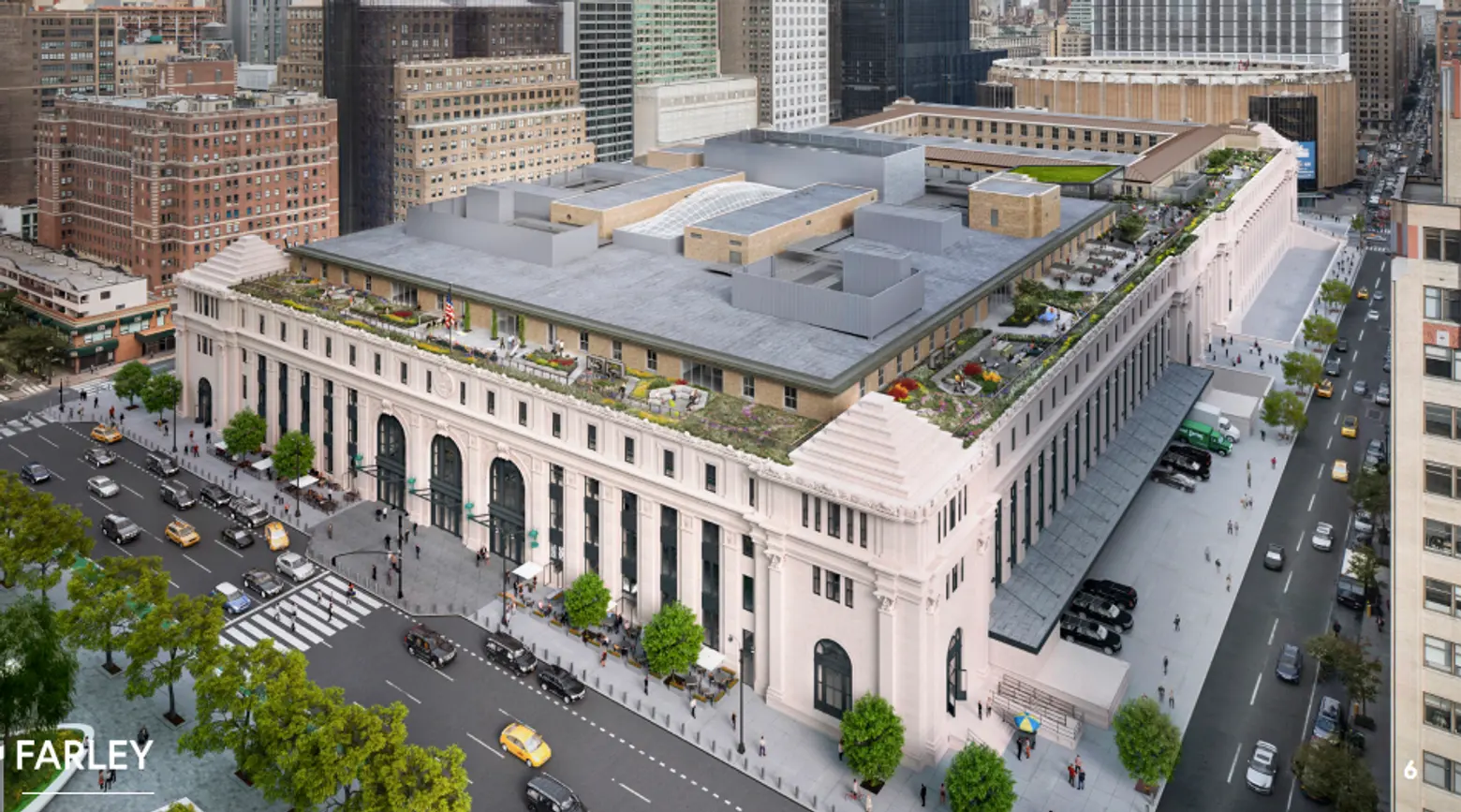 Rendering courtesy of Vornado Realty Trust
Facebook has signed a lease for 730,000 square feet at the former James A. Farley Post Office, a Midtown landmark currently being converted into a mixed-use building, Vornado Realty Trust announced Monday. Reports of the deal first surfaced last December, but the coronavirus pandemic put into question the need for massive office space with thousands of workers. But Gov. Andrew Cuomo said the deal shows New York's resilience as the city recovers from the crisis. "Vornado's and Facebook's investment in New York and commitment to further putting down roots here – even in the midst of a global pandemic – is a signal to the world that our brightest days are still ahead and we are open for business," Cuomo said in a statement. "This public-private partnership fortifies New York as an international center of innovation."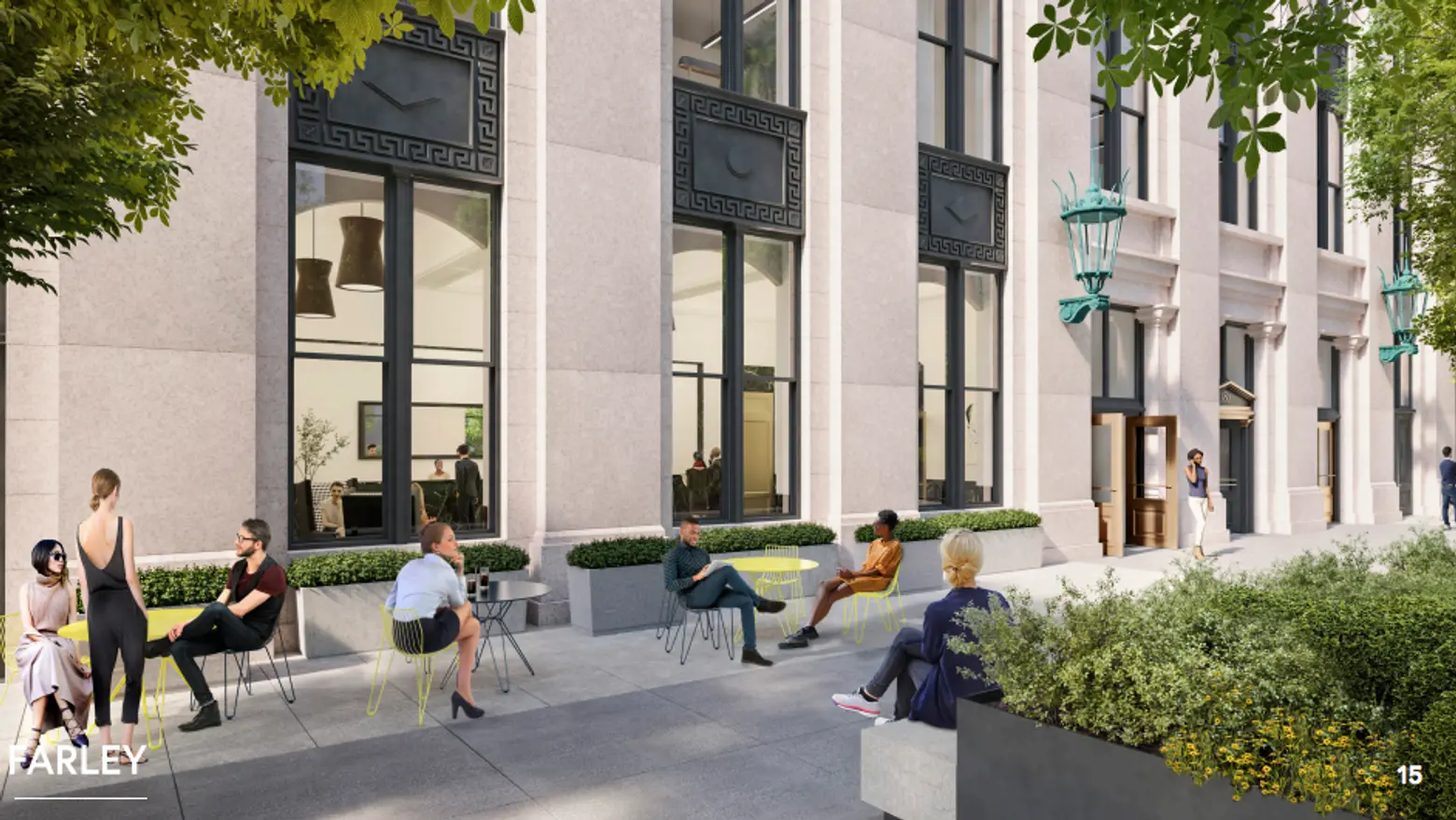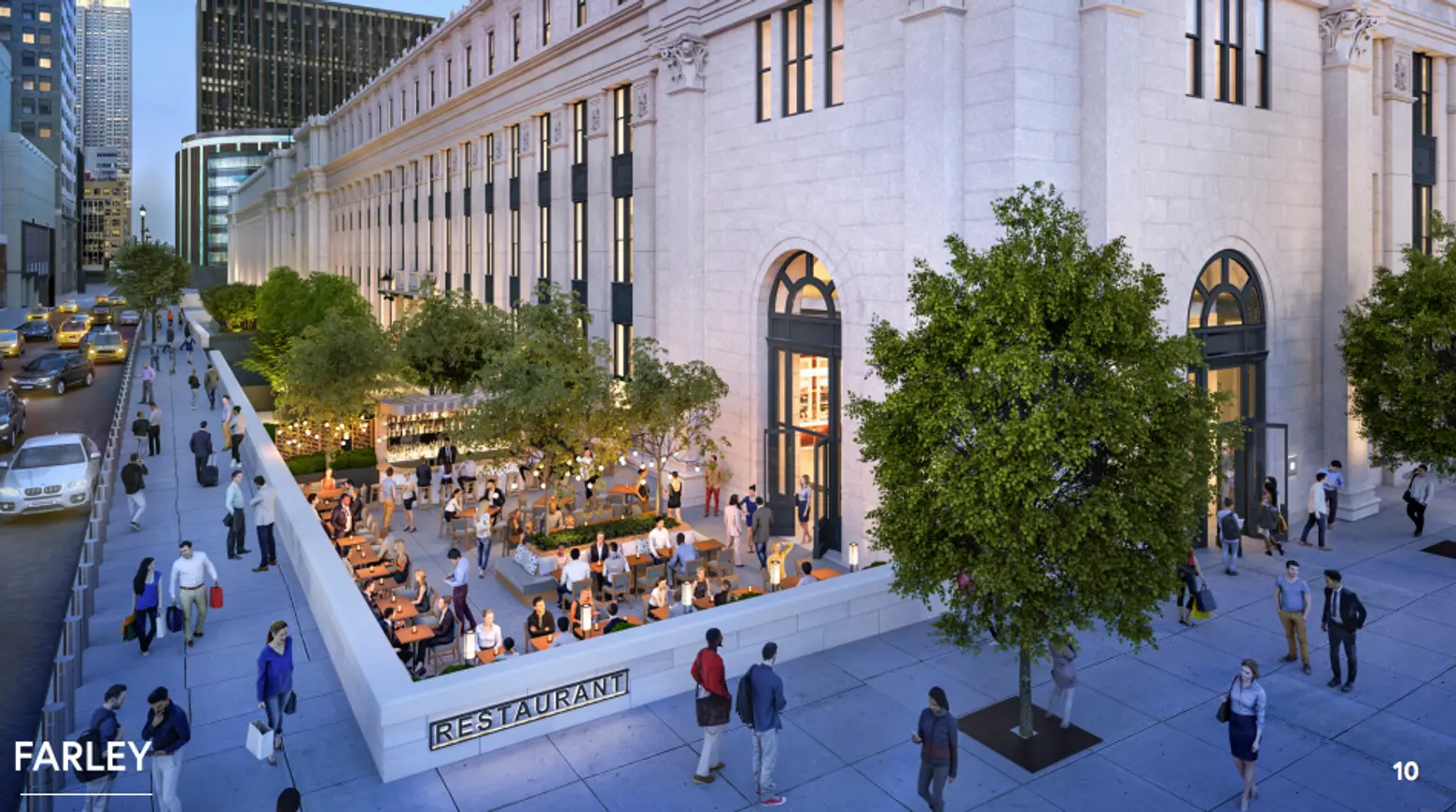 Last November, Facebook leased 1.5 million square feet of office space at three Hudson Yards towers, 30 Hudson Yards, 55 Hudson Yards, and 50 Hudson Yards, the latter which will not fully open until 2022 and will consist of the bulk of the lease at 1.2 million square feet. In less than a year, Facebook has acquired more than 2.2 million square feet of office space on Manhattan's West Side.
The former Post Office building on Eighth Avenue sits across from Penn Station and Madison Square Garden. A development team made up of Vornado, Related Companies, Skanska USA, and architecture firm Skidmore, Owings & Merrill are transforming the building with a mix of commercial space and the new Moynihan train hall. Facebook will take up all of the office space offered at the Farley Building.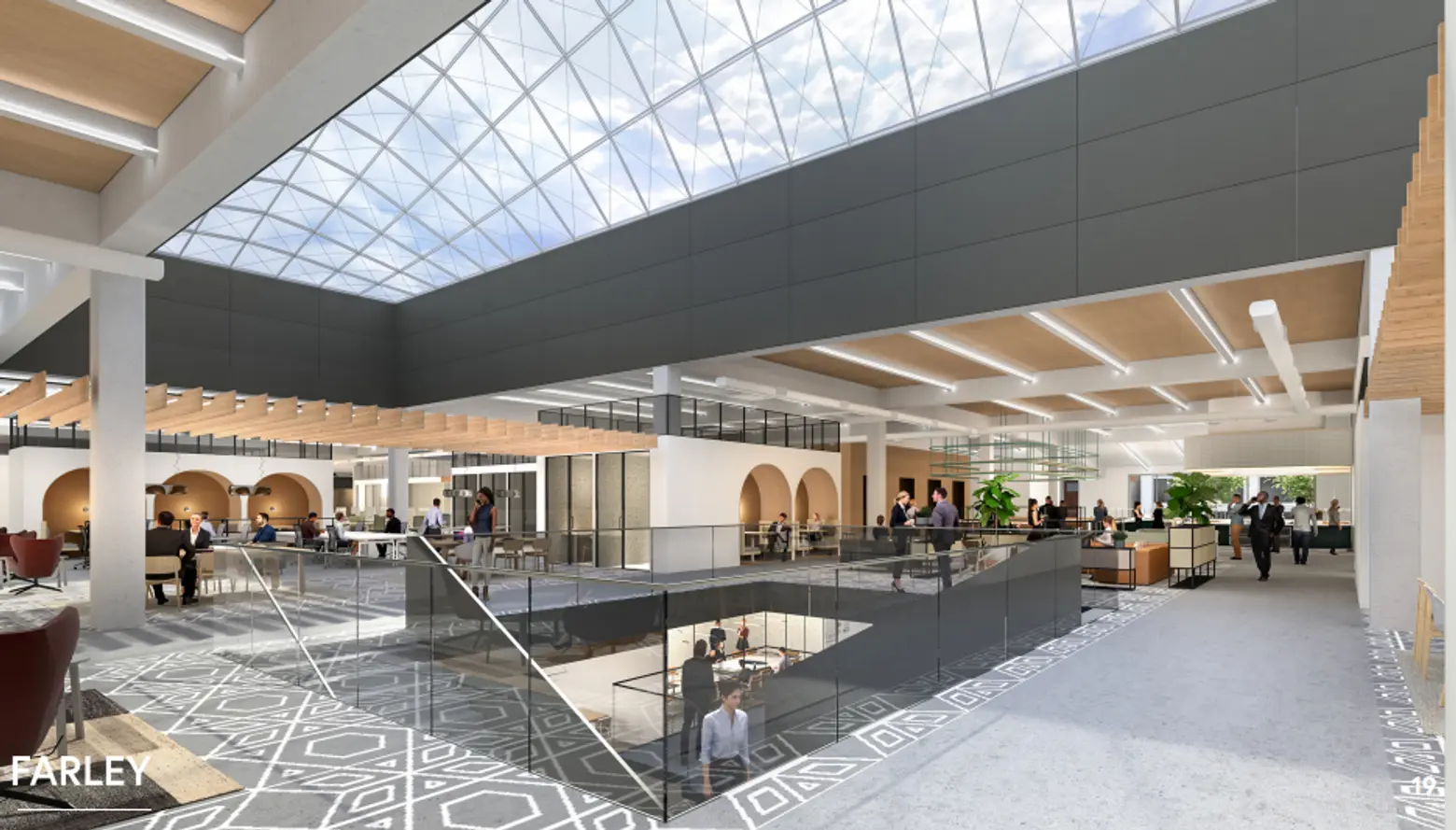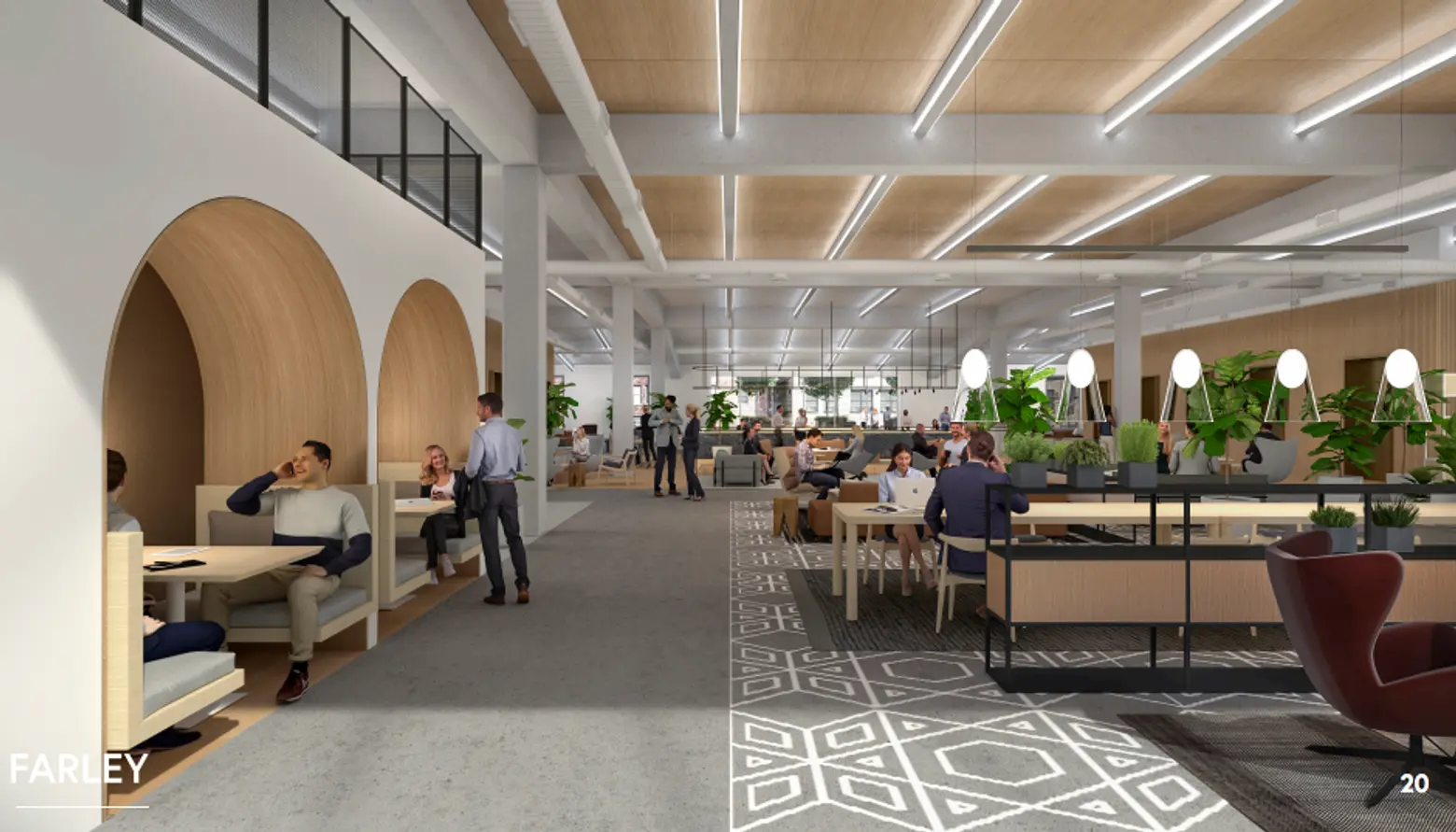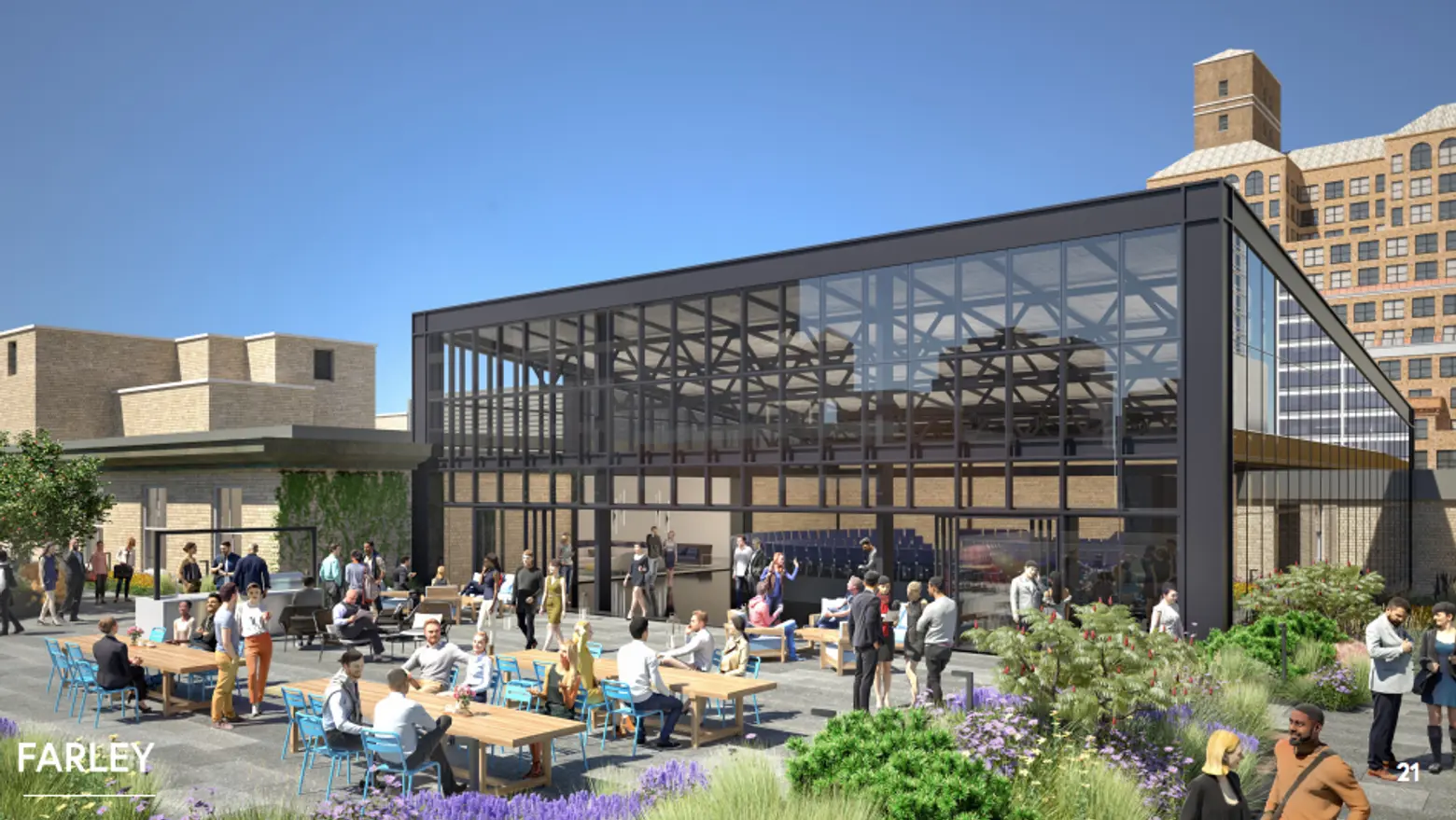 "We are delighted to welcome Facebook to The Farley Building, a property like no other in New York City. Facebook's commitment to Farley expands our long-standing relationship and advances our vision for the Penn District, the new epicenter of Manhattan," Steven Roth, CEO of Vornado, said in a statement. "Facebook's commitment is a further testament to New York City's extraordinary talent and reinforces New York's position as the nation's second tech hub."
The "second tech hub" has been taking off on the West Side. Construction of Google's new campus in Hudson Square is underway, Apple signed a lease for four floors of space at 11 Penn Plaza in February, and Amazon, which dropped plans to move to a giant campus in Long Island City after public backlash, leased office space at 410 Tenth Avenue in Hudson Yards late last year.
RELATED: 
All renderings courtesy of Vornado Realty Trust