The Rockefeller Center ice skating rink will only be open for two months this year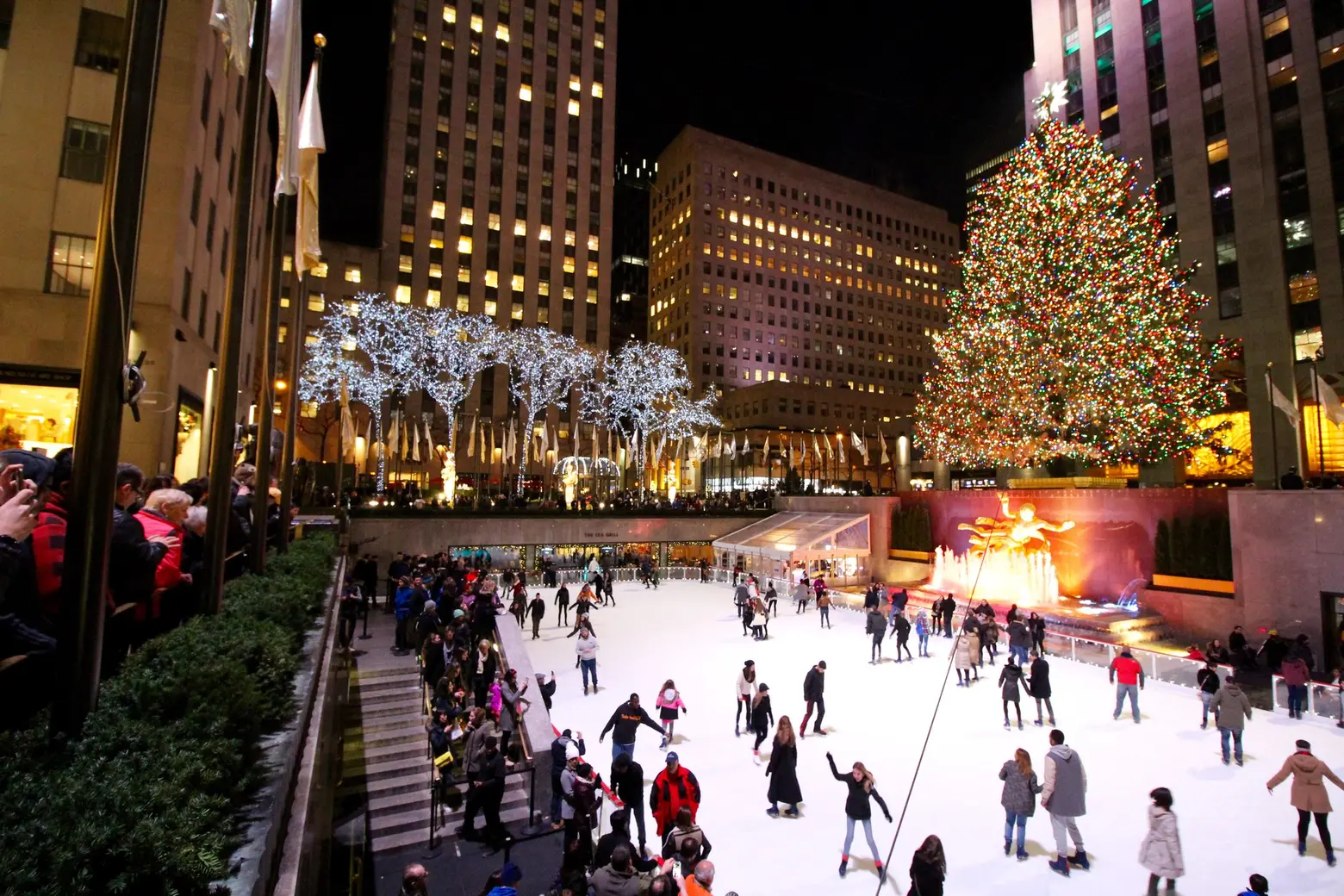 Photo by Shinya Suzuki via Flickr cc
As was first reported by the New York Times, the famous ice skating rink at Rockefeller Center will be be open for the holidays this year, but it will be a much abbreviated season. The rink will open a month later to give more time to restaurants currently using the plaza for outdoor dining, and it will close several months early on January 17 to begin work on a major revamp that was approved by the Landmarks Preservation Commission in April.
"Think of all the wonderful public spaces we have," said Kent Barwick, the former president of the Municipal Art Society, to the New York Times. "Not many are oriented to the cold weather months." Barwick's feelings echo many New Yorkers who are in search of safe ways to spend time outdoors in the coming months. Others, however, feel this is a good time to undertake the work, while holiday tourists will not be visiting New York City in their usual numbers.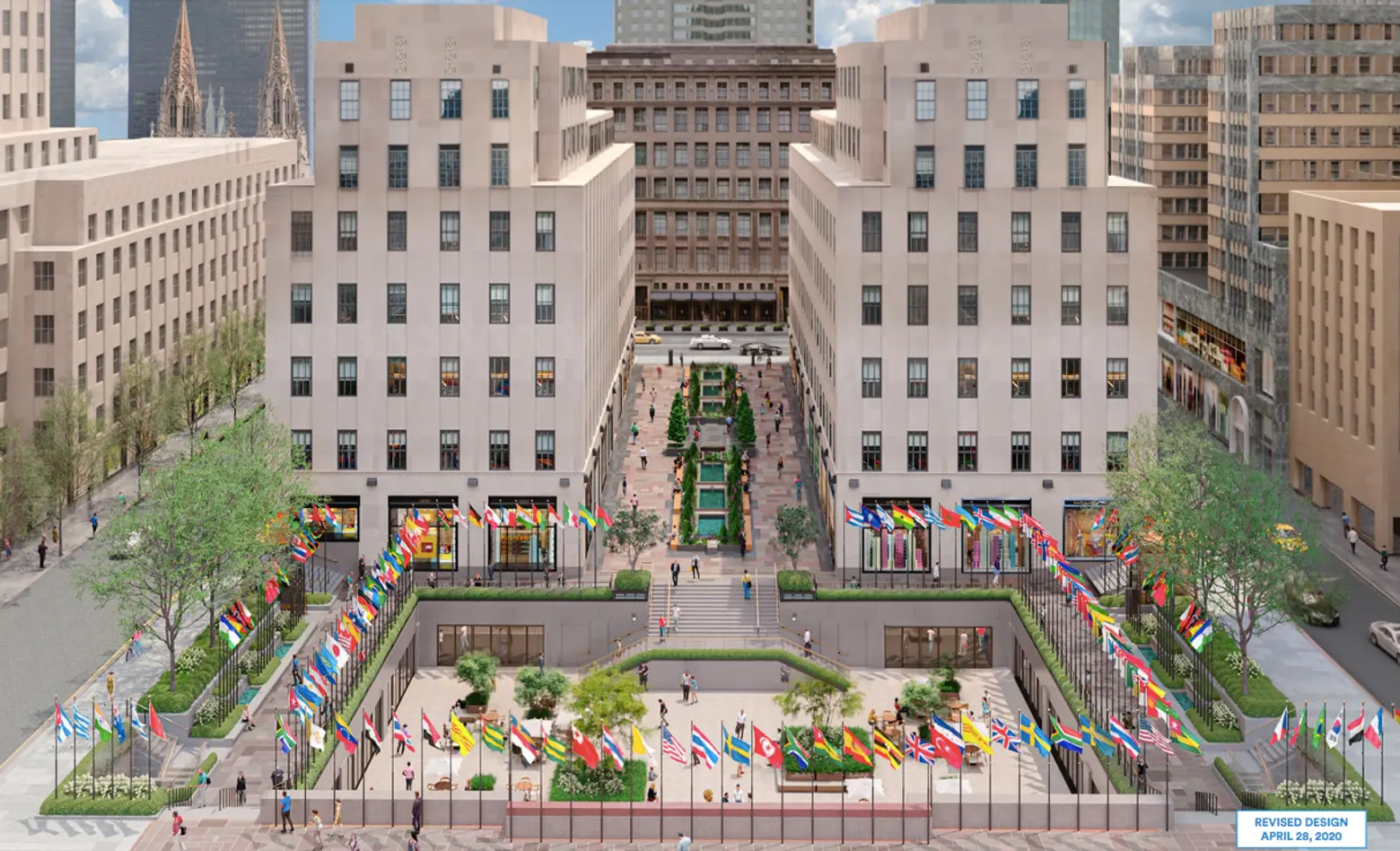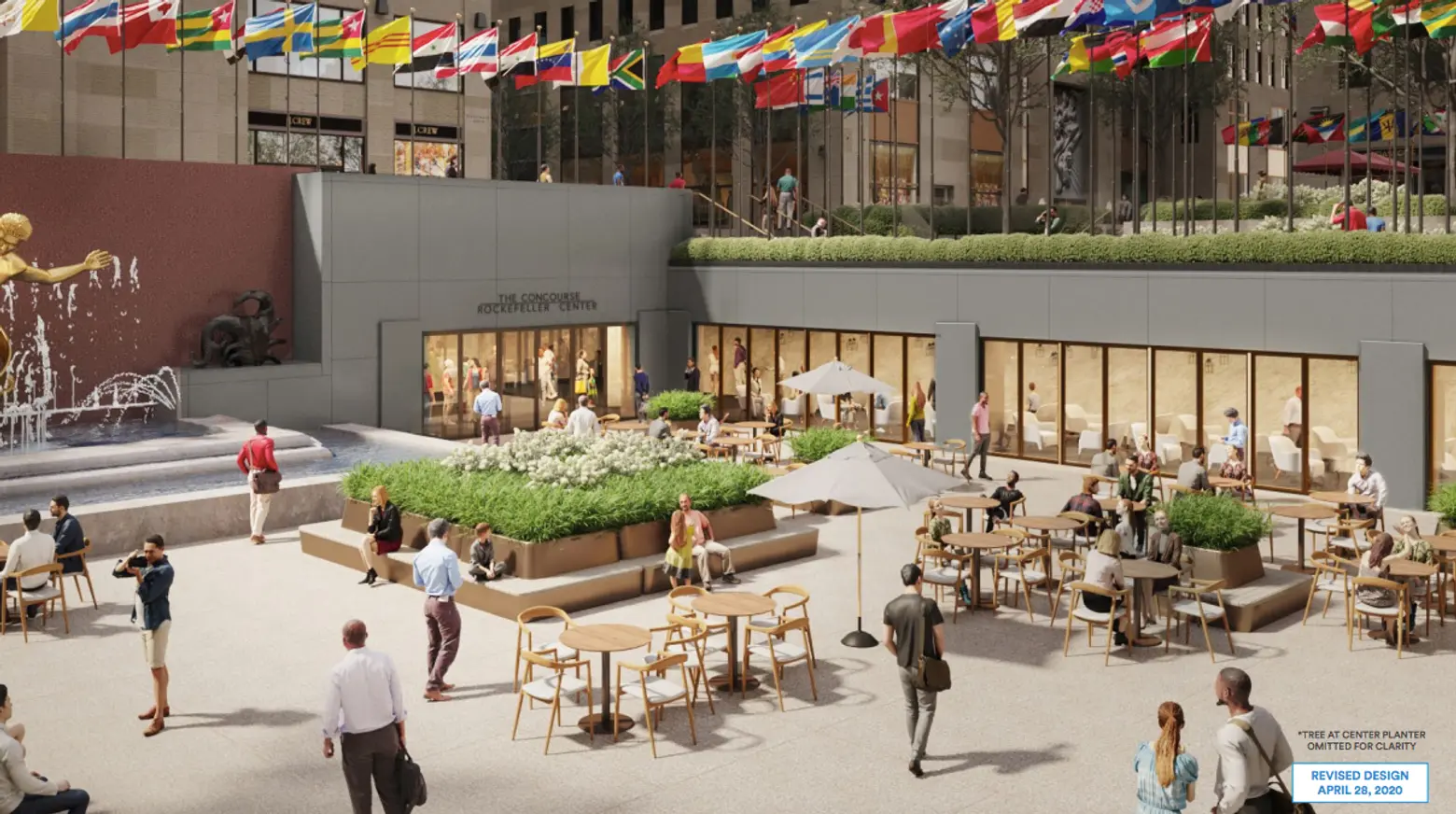 Renderings of the revamped plaza by Gabellini Sheppard Associates courtesy of Tishman Speyer; via NYC Landmarks Preservation Commission
As 6sqft previously explained, the work that will be undertaken "aims to restore the connection between the concourse and the sunken plaza, an element included in the original plans for the historic Midtown site." One of the main elements of the design is to add back a pedestrian path in the underground concourse around the sunken plaza. Currently, the north and side sides are occupied by restaurants, meaning only those who can afford to have a meal inside can enjoy views of the rink. The new windows here will open in the summer months, to create an indoor-outdoor experience for the public.
The revamp of Rock Center was met with some skepticism from preservationists. "It is simply a commercial gesture to get people down some new steps to the concourse," NYU art history professor Carol Krinksy told the Times. But Rob Speyer, president of owner Tishman Speyer, has said it's a way to "democratize" the attraction. Ultimately, the LPC agreed and gave the project the go-ahead on the grounds that they feel it restores many historic elements and takes this history into account with their new additions.
Those interested in skating at the rink can begin buying tickets this Thursday, November 12 for the season that will last from November 21 through January 16.
[Via New York Times]
RELATED: