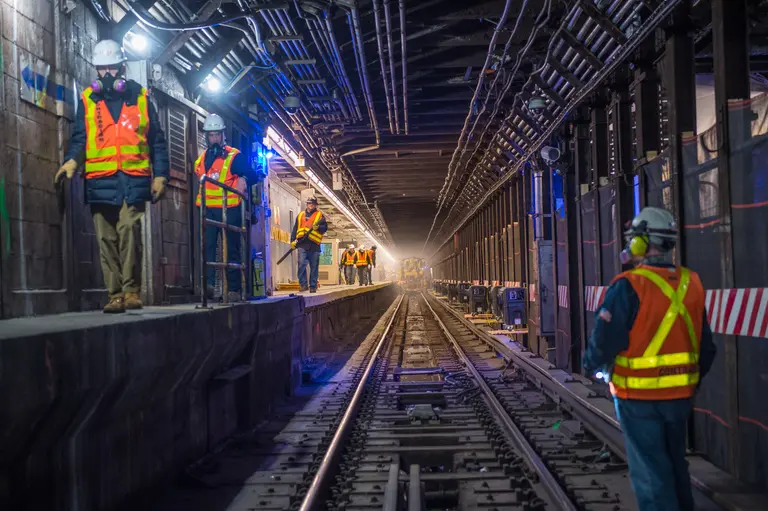 Photo: Trent Reeves/MTA Construction & Development, via Flickr cc. L Project Tunnel Rehabilitation Work, taken on March 16, 2019.
April 27, 2020
"Ahead of schedule" and "under budget" are not phrases commonly associated with the MTA, but the agency pulled it out when it came to the L train tunnel project. Originally planned as a major shutdown by the city, the project was downgraded to a partial "slowdown" in January 2019 after Governor Cuomo convened his own panel of engineers. And after work began last April, causing only reduced service on nights and weekends, the governor announced yesterday that L train service will resume on both tracks during overnights and weekends starting today. He also said that the project finished three months ahead of schedule and $100 million under budget.
Take a virtual first ride!