Cuomo tours damaged L train tunnel four months before shutdown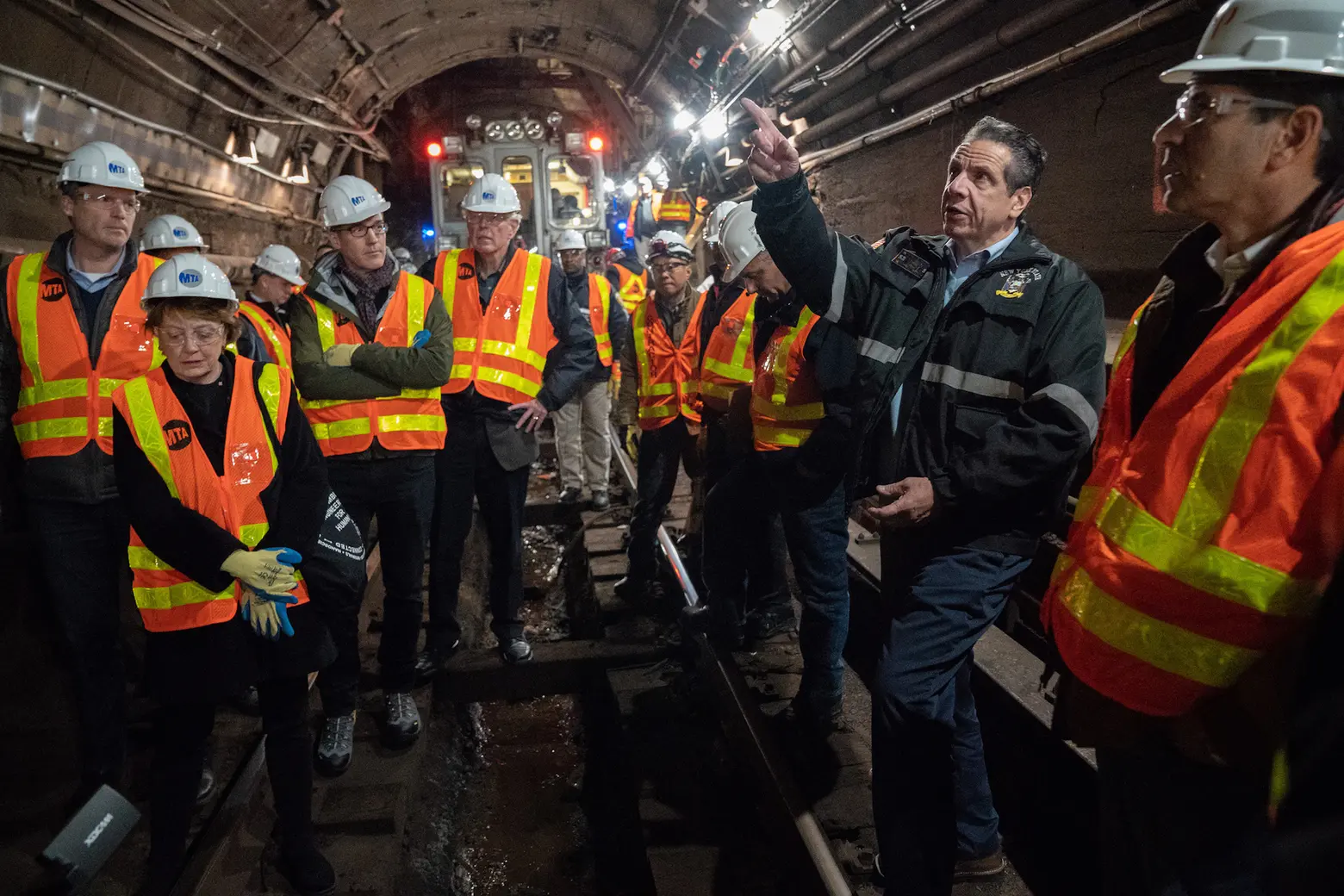 While the plan to shut down the L train for over a year to perform necessary repairs in the East River tunnel it runs through has been in the works for years, Gov. Andrew Cuomo decided this week to see the damage for himself, four months ahead of the looming closure. During a midnight tour of the Canarsie Tunnel on Friday, which connects Manhattan and Brooklyn, Cuomo said he saw "a very old tunnel that needed a lot of work," the New York Post reported. The governor toured the tunnel with two engineering experts from Cornell and Columbia Universities to get a first-hand look and determine whether a 15 month-shutdown is the best-case scenario for commuters.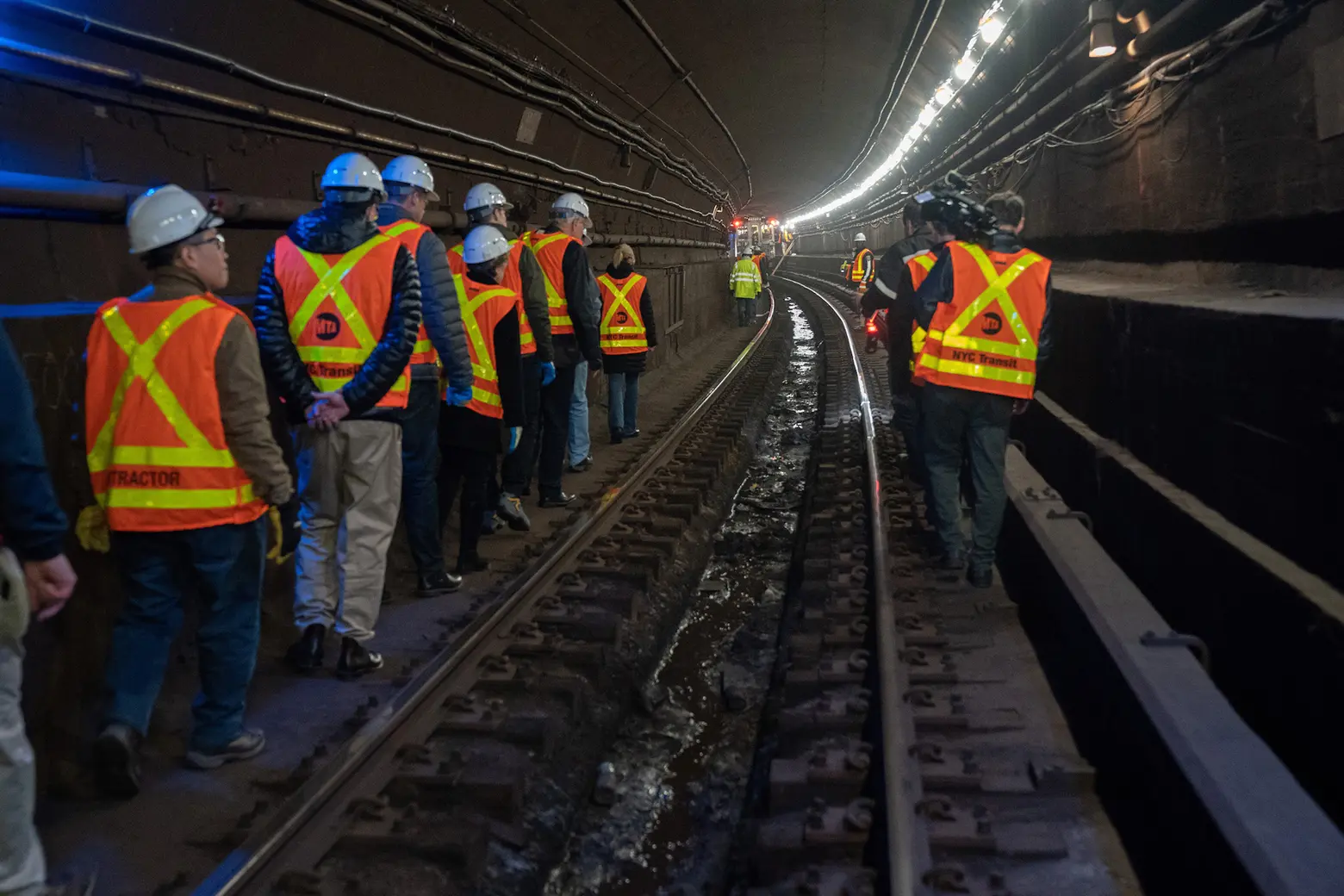 The Metropolitan Transportation Authority in October announced the official date of the L train shutdown: April 27, 2019. On that date, the line will stop running between 8th Avenue and Bedford Avenue for 15 months to allow for the Canarsie Tunnel to be repaired from flooding damage caused by Hurricane Sandy.
"I just want to make sure that I personally can say to any New Yorker: Yes, the buck stops on my desk," Cuomo said in an interview with WNYC this week. "Yes, this is a very big project and a disruptive project. And yes I personally am confident it cannot be done any other way and it cannot be done faster than the MTA is doing it."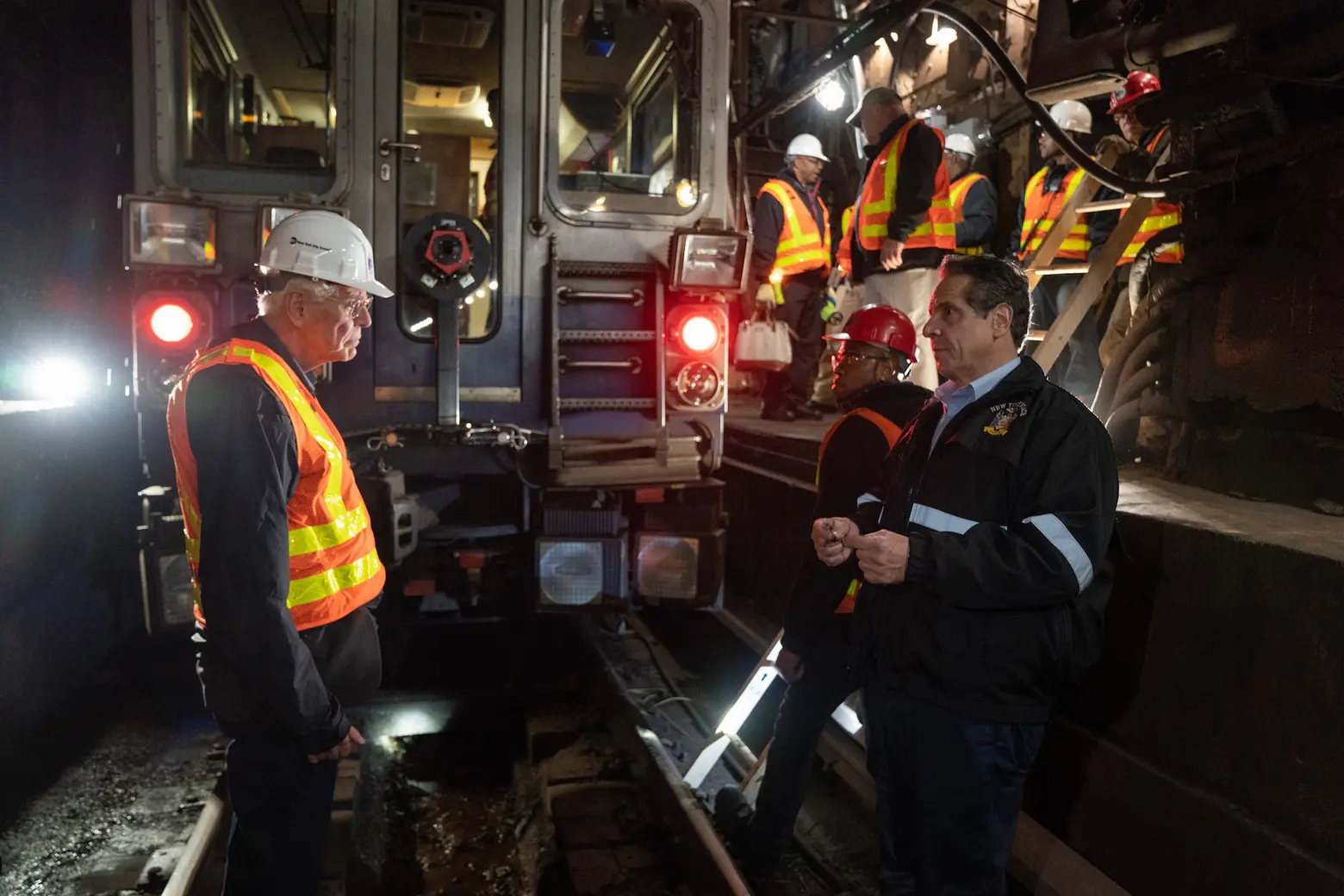 To allow for Cuomo to tour the tunnel, the MTA had to single-track L trains through the tunnel on early Friday for 90 minutes."I want to be able to look New Yorkers in the face and tell them that this is the best possible way to have done this," Cuomo said after his tunnel tour, the Post reported.
Cuomo's office shot B-roll of their inspection, published on the governor's office YouTube channel. In October, the governor toured the tunnel under the Hudson River and sent footage to President Donald Trump as a way to show why federal funds are needed for the Gateway Tunnel Project. After his meeting with the president, Cuomo said Trump was "receptive" but no funding agreement had been reached.
The temporary L train closure will affect 275,000 of the line's 400,000 daily riders, as well as other commuters indirectly across the city. Plans to mitigate the effects of the shutdown include beefing up service on other subway lines, creating a dedicated bus lane on 14th Street and adding new ferry service between the East Village and Williamsburg.
[Via NY Post]
RELATED: 
All photos courtesy of Gov. Andrew Cuomo's office on Flickr