MTA will add 1,000 new roundtrips each week during the L train shutdown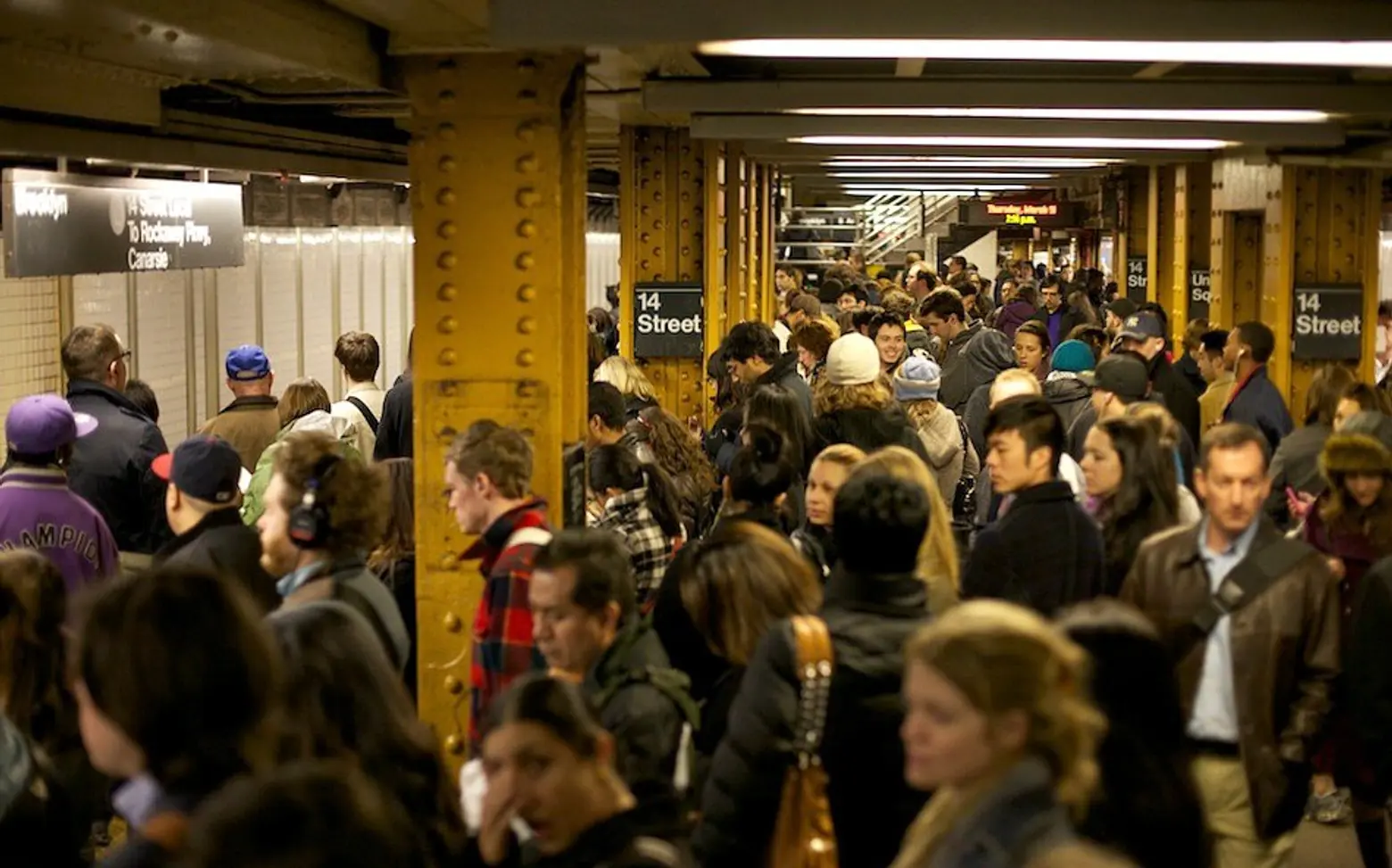 During the L train shutdown, 1,000 new alternate roundtrips will be added every week, according to the Metropolitan Transportation Authority. Starting in April, extra service will be added to the A, E, F, J, Z, M, and G lines, NBC reported. The L train will not run between 8th Avenue and Bedford Avenue for 15 months while the Carnarsie Tunnel, heavily damaged by Hurricane Sandy, is repaired. About 275,000 of the L train's 400,000 daily riders are expected to be affected by the temporary shut down.
The MTA will operate 66 more G-train trips daily between Court Square-23rd Street in Long Island City and Bedford-Nostrand in Bed-Stuy. There will be 16 additional J and Z roundtrips, with both trains making all stops at all times. And there will be 62 more M roundtrips on weekdays.
Plan for two additional A roundtrips between 10 p.m. and midnight, 26 more E trips, and 12 additional F roundtrips.
In addition to the extra service, the MTA plans to make 14th Street a dedicated bus lane every day, between 5 a.m. and 10 p.m. The M14 SBS will supplement existing M14A and M14D local bus service on the street, making five stops in each direction between First and Tenth Avenues for transfers to the subway lines.
The agency announced earlier this month it will also launch temporary ferry service that will run from Williamsburg to Stuyvesant Cove by the East Village. According to the MTA, a 240-passenger ferry will provide "up to 61 percent more capacity than originally planned."
Other less conventional transit alternatives proposed have included electric scooters, a luxury shuttle service, and a pass for discounted Via rides in Williamsburg, Bushwick, and Lower Manhattan.
[Via NBC]
RELATED: