Essex Crossing's public park is now open on the Lower East Side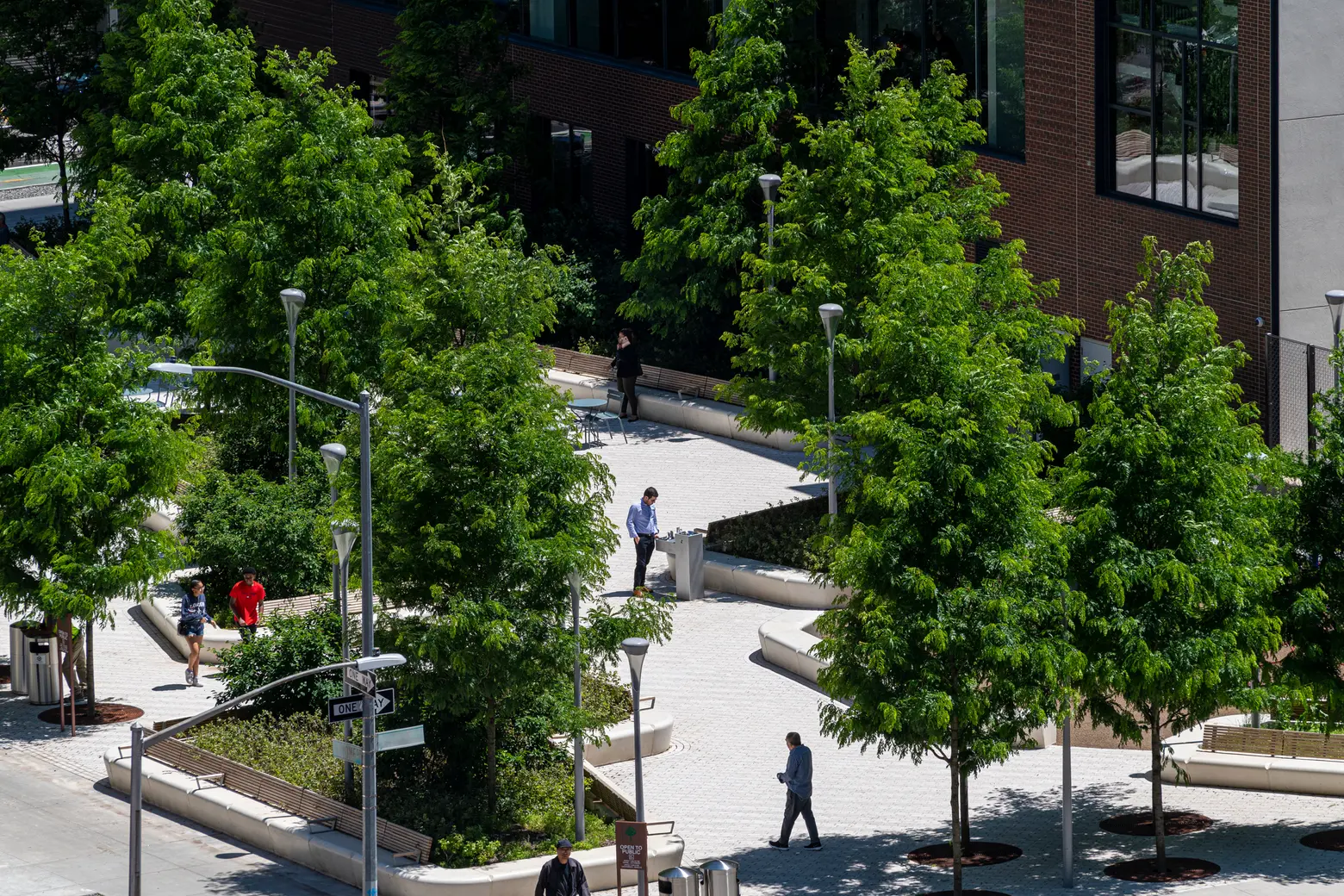 A 15,000-square-foot park—the latest component of Essex Crossing to open to the public—is now complete on the Lower East Side, right in time for summer. Designed by landscape architecture firm West 8 (best known for designing the Hills at Governors Island), the park is a welcome addition to the neighborhood, where the ambitious Essex Crossing project is still in full swing, with seven of its nine sites now open or under construction.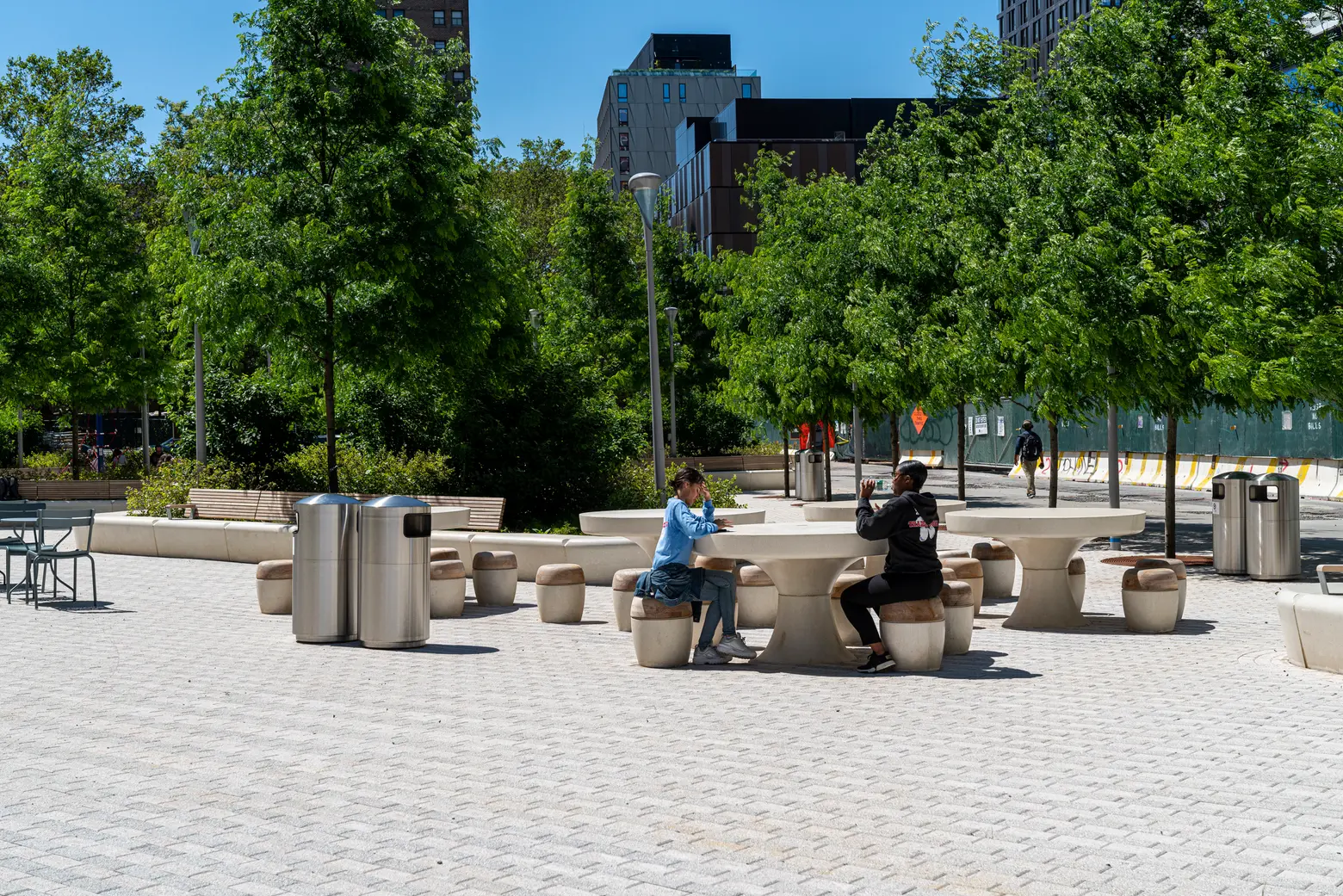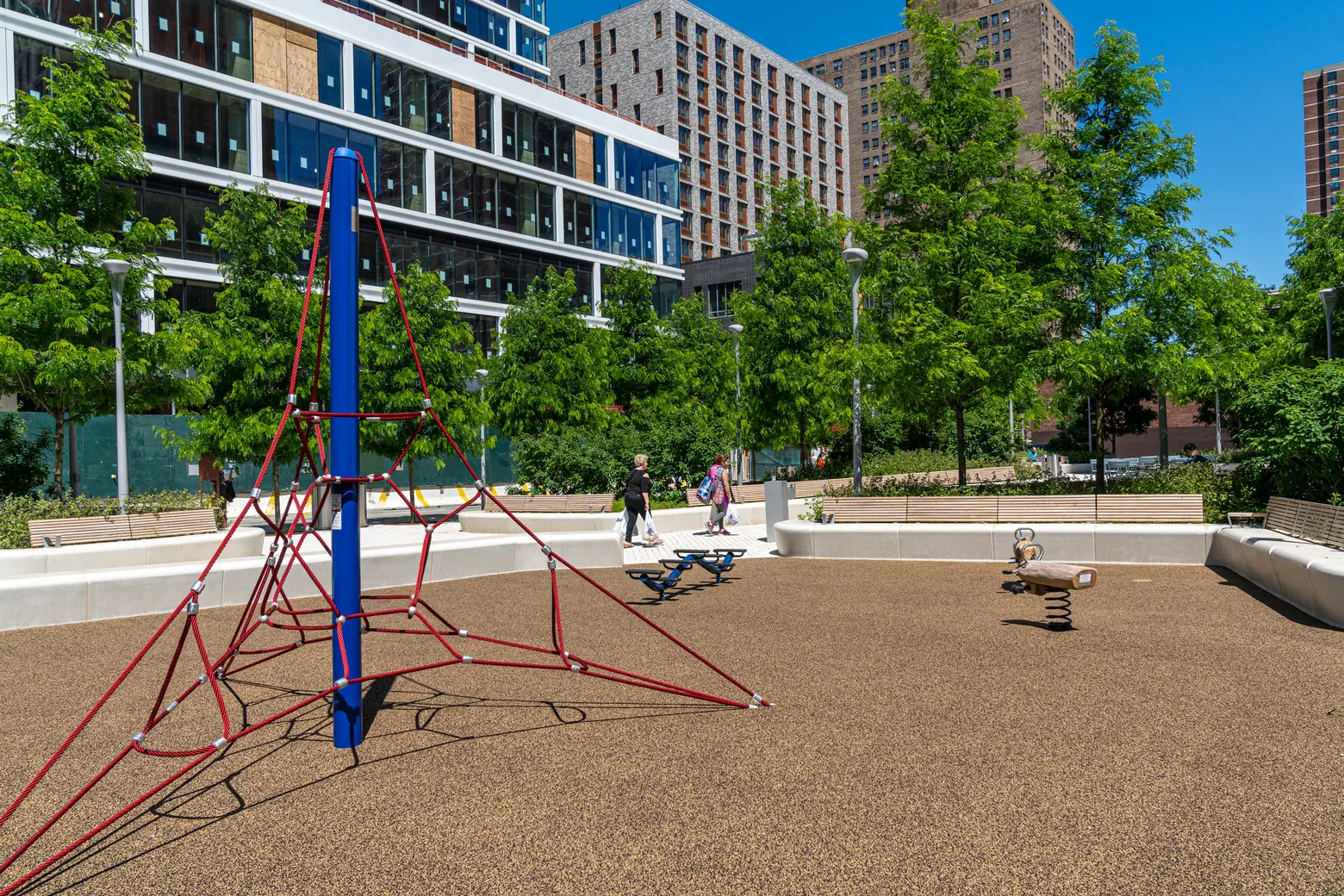 The central open plaza is surrounded by native plantings, including honeysuckle and serviceberry trees, trumpet honeysuckle, sumac, and lowbush blueberry shrubs. Curved benches frame the plantings and provide a shady place to rest. A mix of movable and fixed seating and a communal table area offer a variety of gathering places throughout the park. And for the kids, there's a small playground with wooden animal springers, an undulating balance beam, and a pyramidal climbing net.
Delancey Street Associates (DSA)—a joint venture of BFC Partners, L+M Development Partners, Taconic Investment Partners, the Prusik Group and the Goldman Sachs Urban Investment Group—will own and maintain the park, which falls under the Department of City Planning's POPS program. DSA held public visioning sessions with Community Board 3 in 2014 to make sure local residents' needs were being met.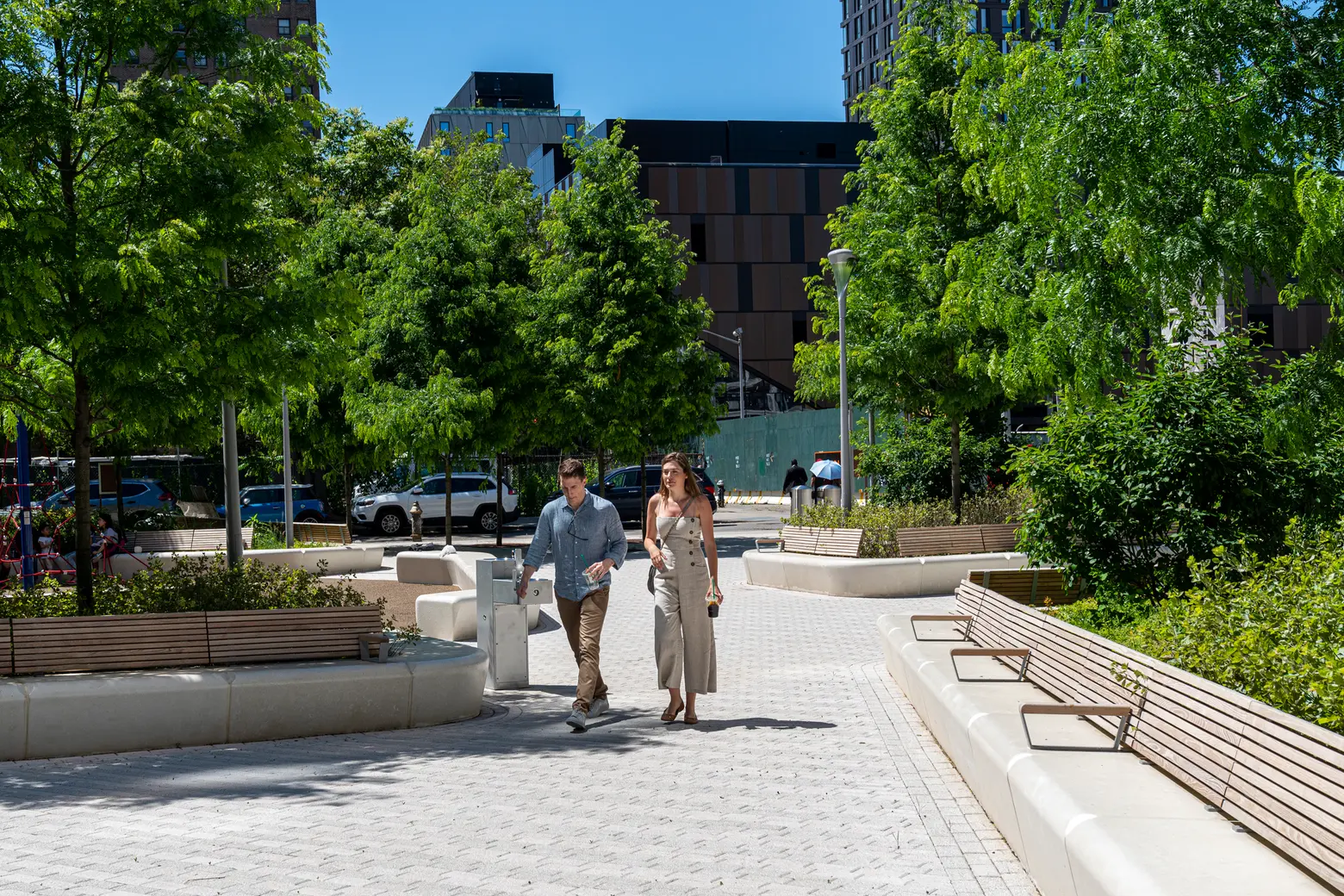 "Even before we were chosen to build Essex Crossing, we knew a beautifully crafted public park would be a must for any thoughtful master plan," said Don Capoccia, Principal at BFC Partners in a statement. "Essex Crossing continues to come to life and we're eager to see the park buzzing with activity—I imagine it won't take long."
The park is right next to the Rollins at 400 Grand Street, the mixed-income rental building that also includes a Target and the largest Trader Joe's on the east coast. Across the street are Regal Essex Crossing, the Essex Market, and soon the Market Line, which is set to open this summer as NYC's largest food hall.
As 6sqft previously reported, the 1.9 million-square-foot Essex Crossing development is being completed in three phases, with an expected completion date of 2024. Three Essex Crossing projects are currently under construction—180 Broome Street, 202 Broome Street, and 140 Essex Street—and will offer a mix of office space, retail, and mixed-income housing, including 92 units of affordable senior housing.
The park is now open daily, from 7 a.m. until 10 p.m. April through October and 7 a.m. to 8 p.m. from November through March.
RELATED:
Images by QuallsBenson