14-screen Regal theater opens at Essex Crossing on the Lower East Side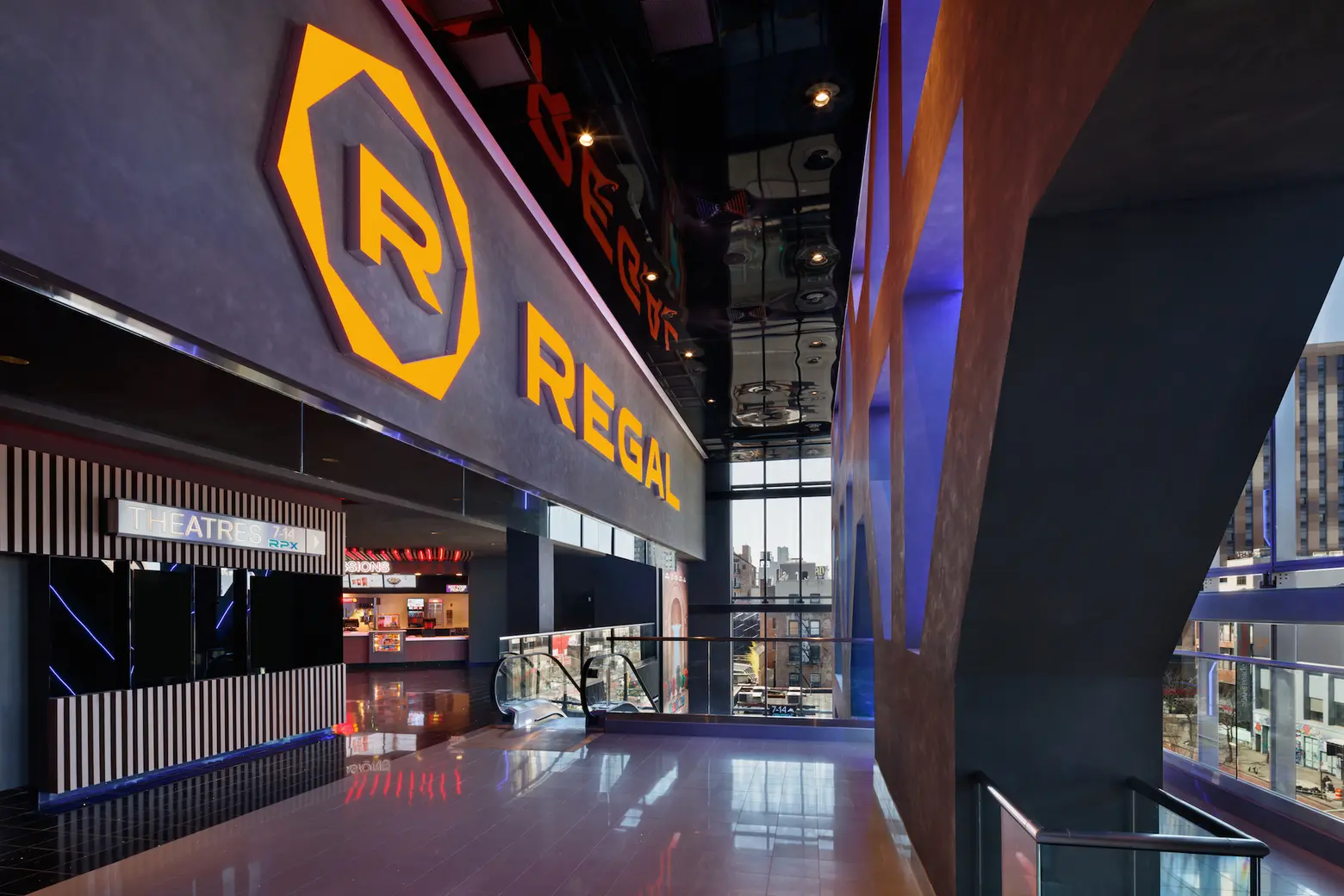 The Lower East Side has a new movie theater. The Regal Essex Crossing opened on Saturday at 129 Delancey Street, as part of the nine-site project being developed by the Delancey Street Associates. The new theater contains 14 screens and enough space for 1,200 seats, which all recline and feature footrests.
According to Regal, the theater is equipped with "state-of-the-art cinema technology" to create an improved moviegoing experience. "We're really excited about this new location in Manhattan and know moviegoers will love reclining while watching the latest blockbusters," Richard Grover, the vice president of communications at Regal, said in a press release.
The theater is within a 26-story rental tower, dubbed The Essex, which launched earlier this year. Designed by Handel Architects, the rental features 98 units, a rooftop terrace, and a sixth-floor garden with hammocks, an urban farm, and grills.
The building, which sits next to the F/M/J/Z subway lines, also is home to the relocated Essex Street Market and the first phase of the Market Line, which will hold a combined 150 vendors.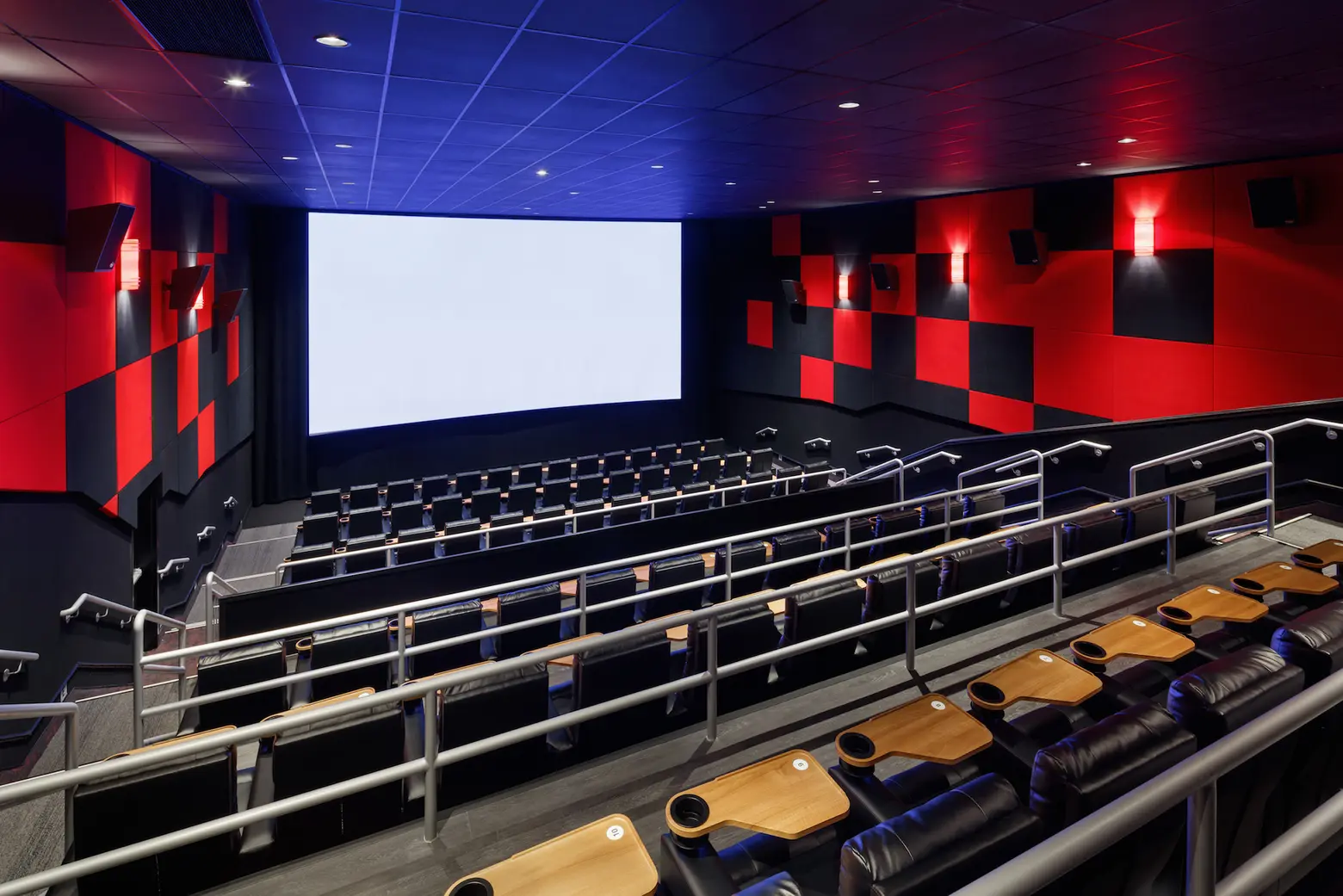 The Regal adds a big mainstream theater to the Lower East Side neighborhood, which currently has a handful of indie film-focused cinemas. The area's beloved, 1889-built Landmark's Sunshine Cinema on East Houston Street closed its doors last year to make way for a glassy office building.
"When we began planning Essex Crossing, a movie theatre was high on Lower East Side residents' list of needed community resources," Andrew Katz, a partner at Delancey Street Associates and principal at the Prusik Group, said.
RELATED:
Photos courtesy of Regal