Dry ice and solar power to be used in city's $32M rat battle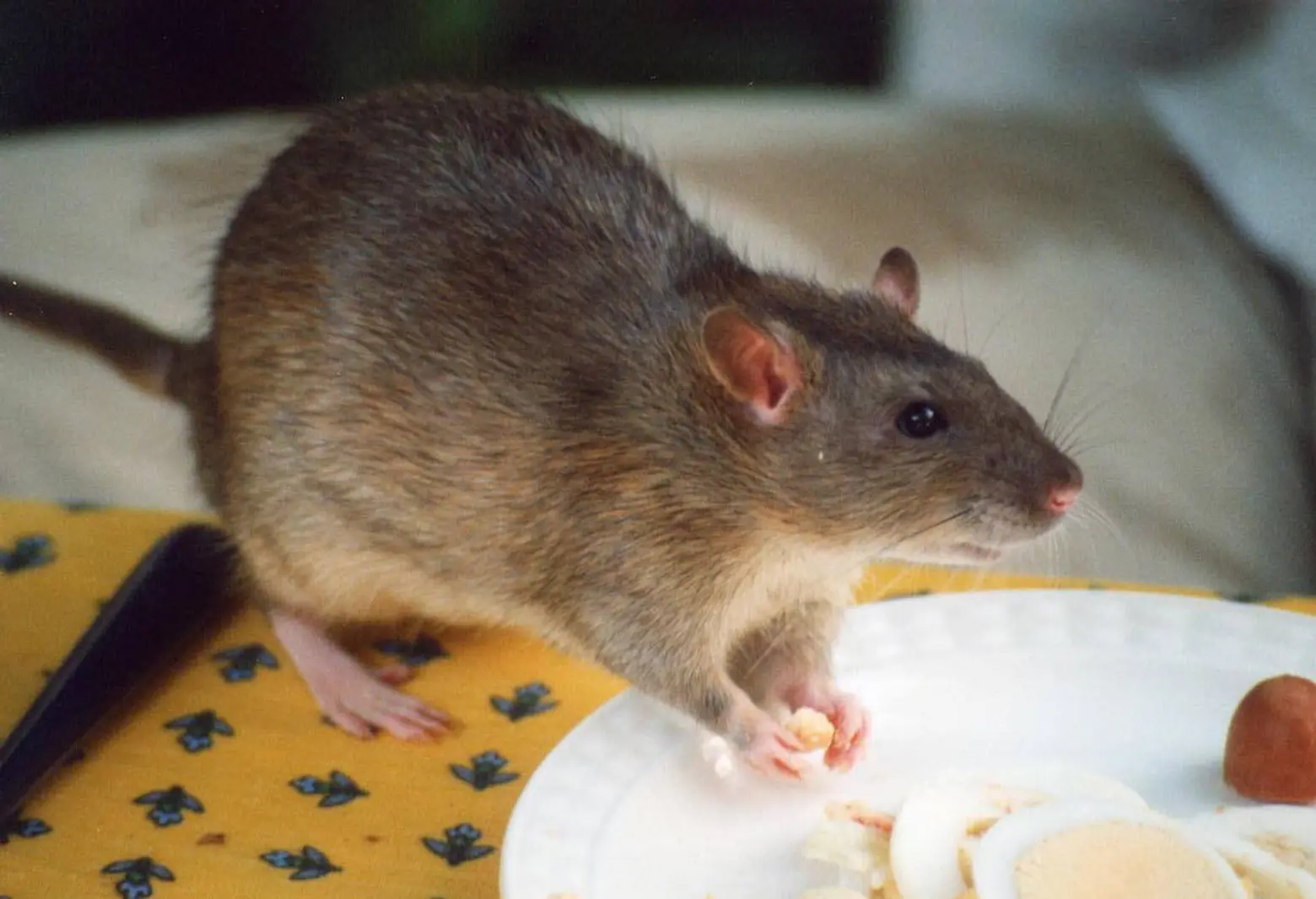 Mayor Bill de Blasio declared Wednesday that he wanted "more rat corpses" in a $32 million crusade to rid the city's most plagued neighborhoods of the scurrying scourge. The New York Times reports that parts of lower Manhattan, the Bedford-Stuyvesant neighborhood of Brooklyn and the Grand Concourse in the Bronx are the focus of the latest campaign that hopes to reduce the number of rats in those areas by 70 percent by the close of 2018. Among the battle's newly-forged weapons are 336 $7,000 solar-powered rat-proof garbage bins and an EPA-approved–and apparently very effective–method of killing rats in their holes using dry ice.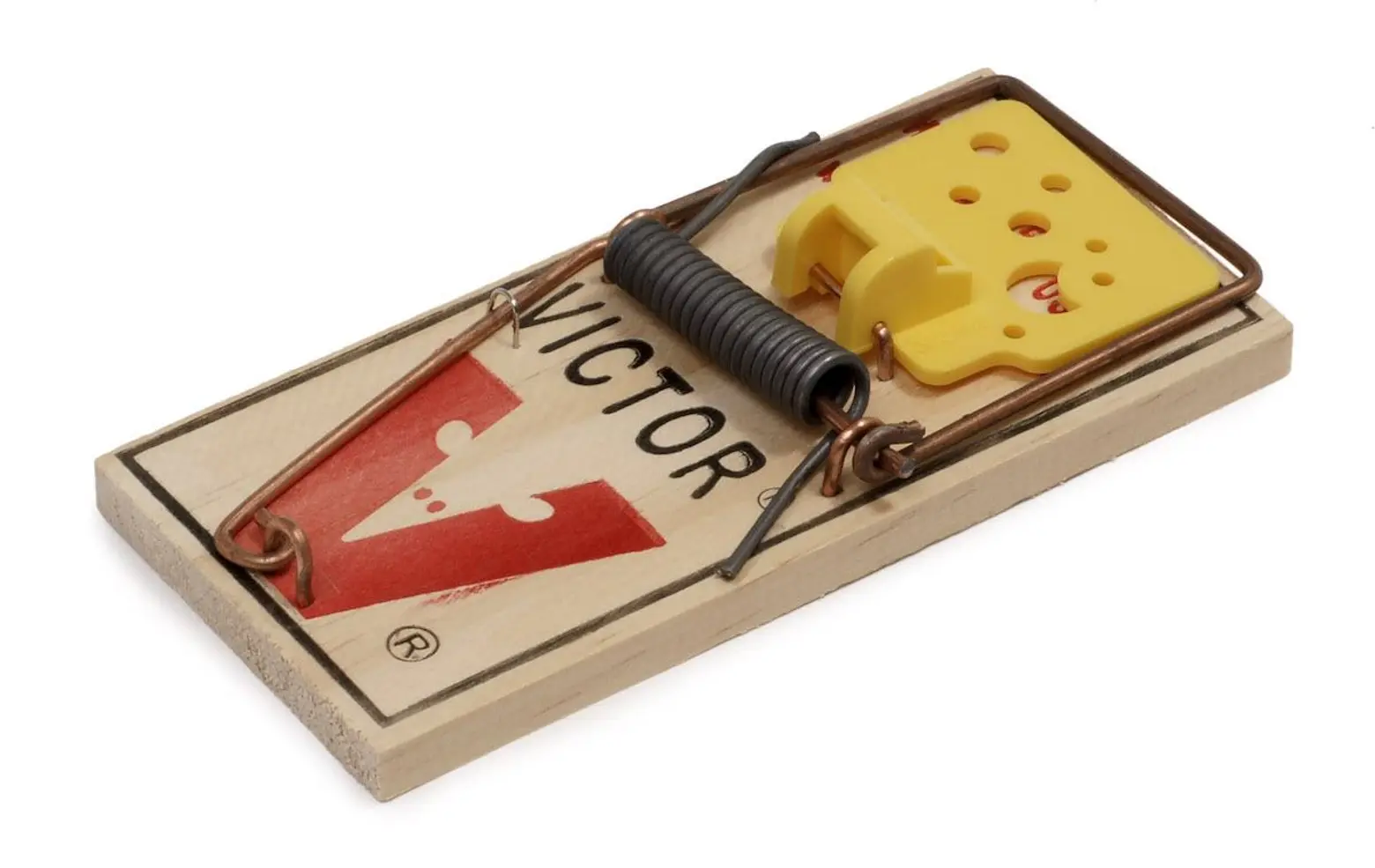 The lethal high-tech dry ice product, made by Bell Laboratories and known as Rat Ice, effectively suffocates rodents in their burrows by releasing carbon dioxide. In Chinatown last year it reduced the number of rat burrows from 60 to two according to officials. Additional strategies include covering dirt floors at public housing buildings and getting the City Council to pass a law that requires medium and large buildings in the targeted areas to put out their garbage early in the morning rather than providing the rat population with an all-night buffet.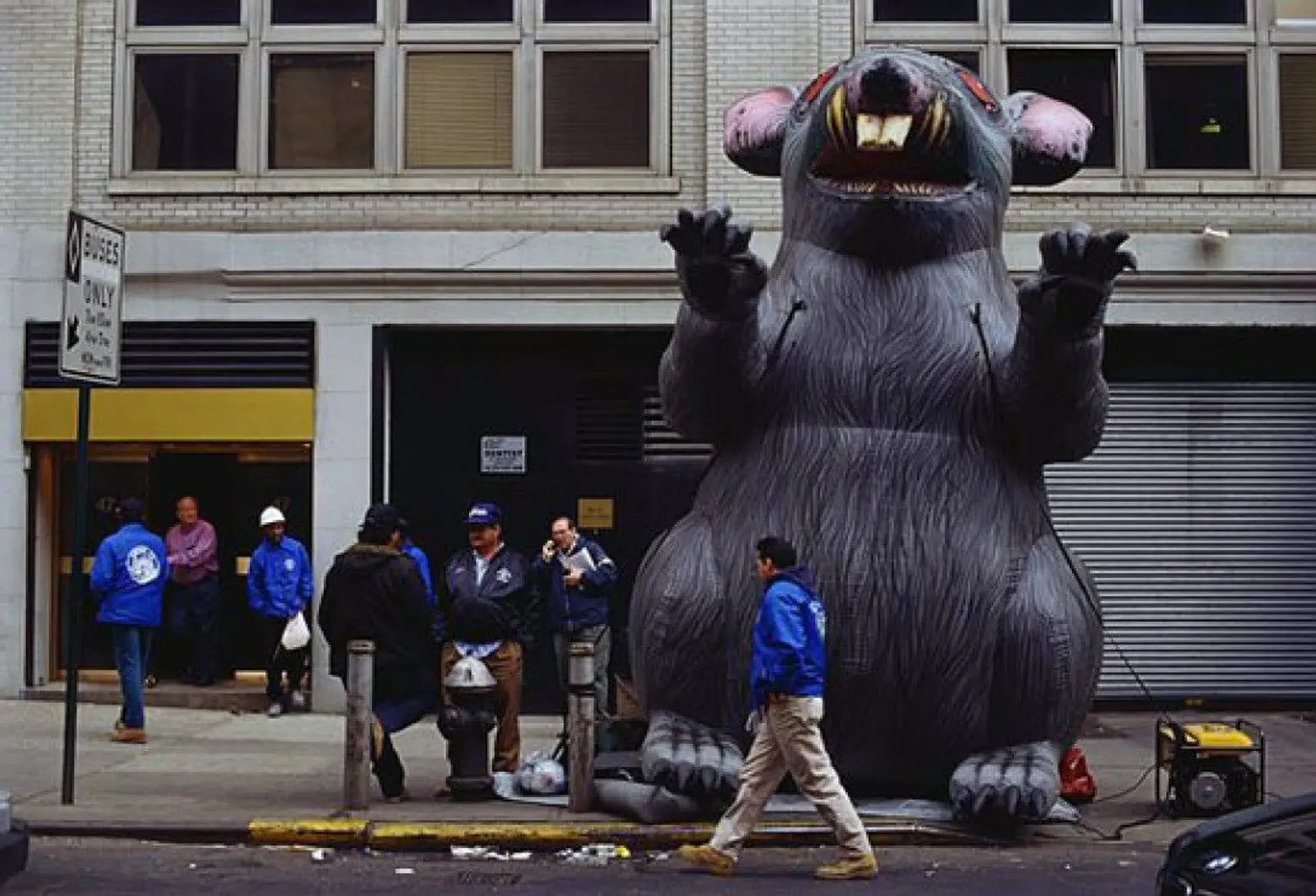 While unions underscore the general population's feelings of disgust for the creatures with the leering Scabby the Rat symbolizing non-union interlopers, New Yorkers reported more than 17,200 rat sightings to 311 last year, up from 12,600 in 2014; always a man of the people, the mayor alluded to the furry hordes recently seen scampering around the public park outside Gracie Mansion.
"It's a never-ending battle." said Joseph J. Lhota, deputy mayor and "rat czar" for the Giuliani administration. Lhota is also tasked with re-forming the city's subway system, so we'd imagine he knows a thing or two about both rats and never-ending battles. "Never, never, never give up," he advised the mayor.
[Via NYT]
RELATED: