The story behind 'Scabby the Rat,' NYC's symbol of unionized labor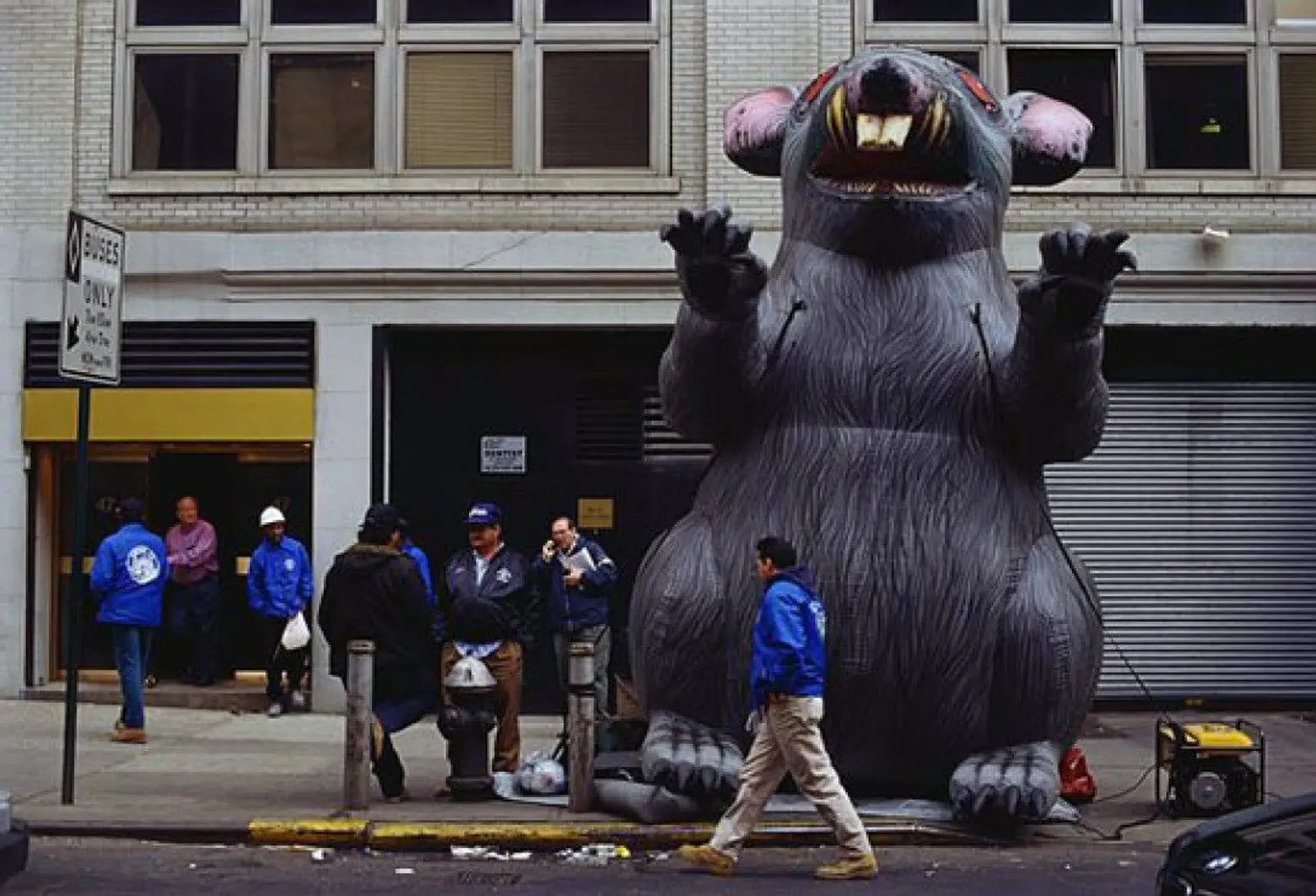 Despite a nationwide decline in union membership, New York City continues to defy this trend. The number of city workers who belong to unions has risen for the last three years in a row, growing from 21.5 percent of all workers to 25.5 percent in 2016. And because of this high number of unionized employees, city residents have become even more familiar with Scabby the Rat–one of the most recognizable symbols of unions. The giant inflatable rodent, with its sharp buck teeth and beady red eyes, has been a staple of union construction protests in NYC and across the country for decades, and if there's a development project that enlists nonunion labor in New York, expect to see Scabby out on the street.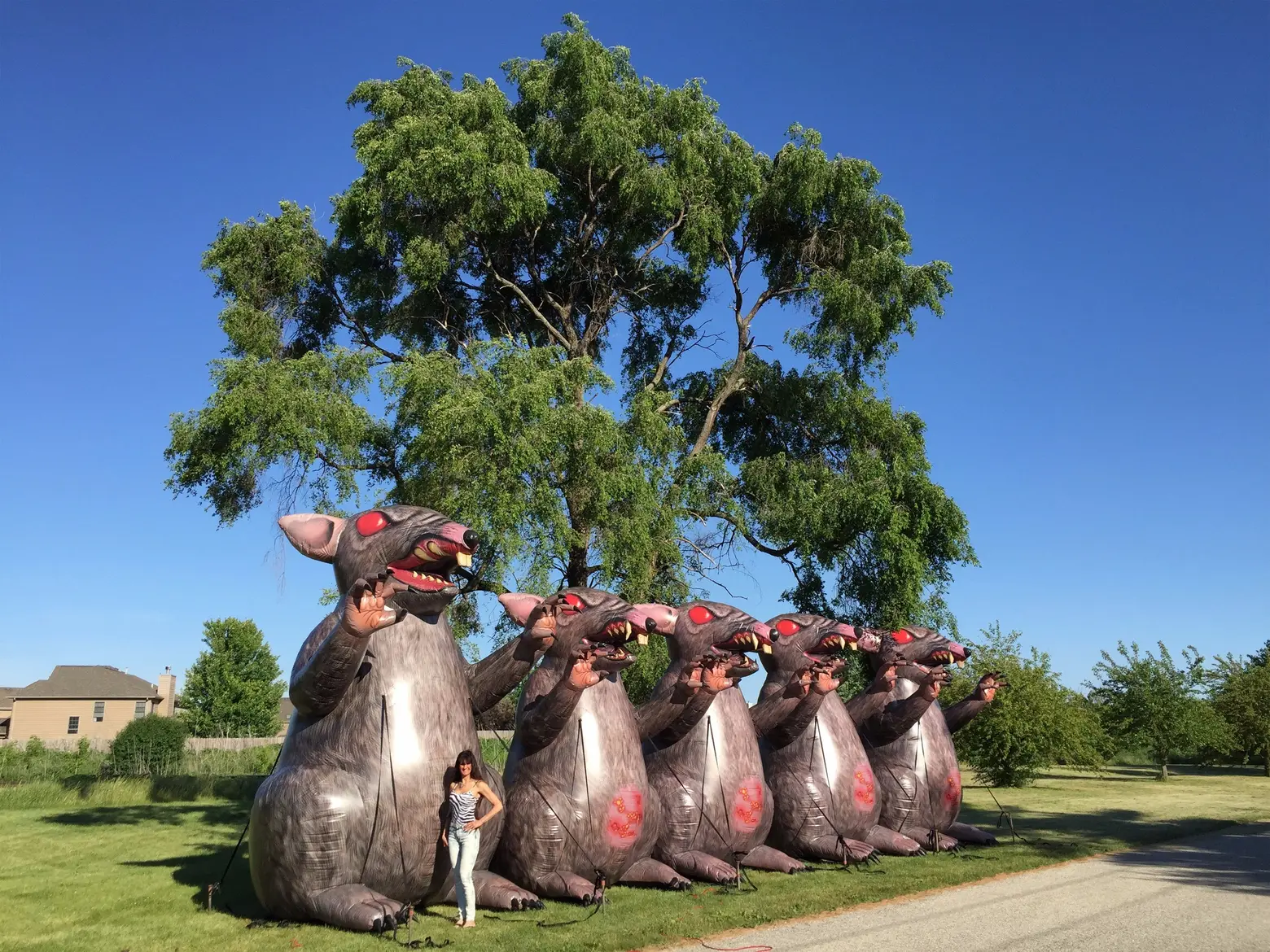 Union rat balloons courtesy of Big Sky Balloons
For over 40 years, NYC unions have used rats as a symbol of protest. Workers who used to replace union workers during a labor strike were historically called "rats" or "scabs," explaining the origins of the moniker. The first reference in print of using an inflatable rat at a union protest appeared in a 1976 New York Times article about a sanitation worker strike. However, it wasn't until 1990 that the inflatable Scabby the Rat as we know it today came about.
Peggy and Mike O'Connor, who own Big Sky Balloons and Searchlights Inc., can be credited with designing the menacing looking rat. The Illinois-based company owners told Vice about the first time an organization called them seeking an inflatable rat. The idea first came from organizers Ken Lambert and Don Newton from District Council 1 of the International Union of Bricklayers and Allied Craftworkers. "Mike and the organizers were going back and forth, saying, 'We need it more snarly,'" Peggy said. "They wanted a mean, ghastly looking kind of rat." Since then, the design of Scabby remains the same.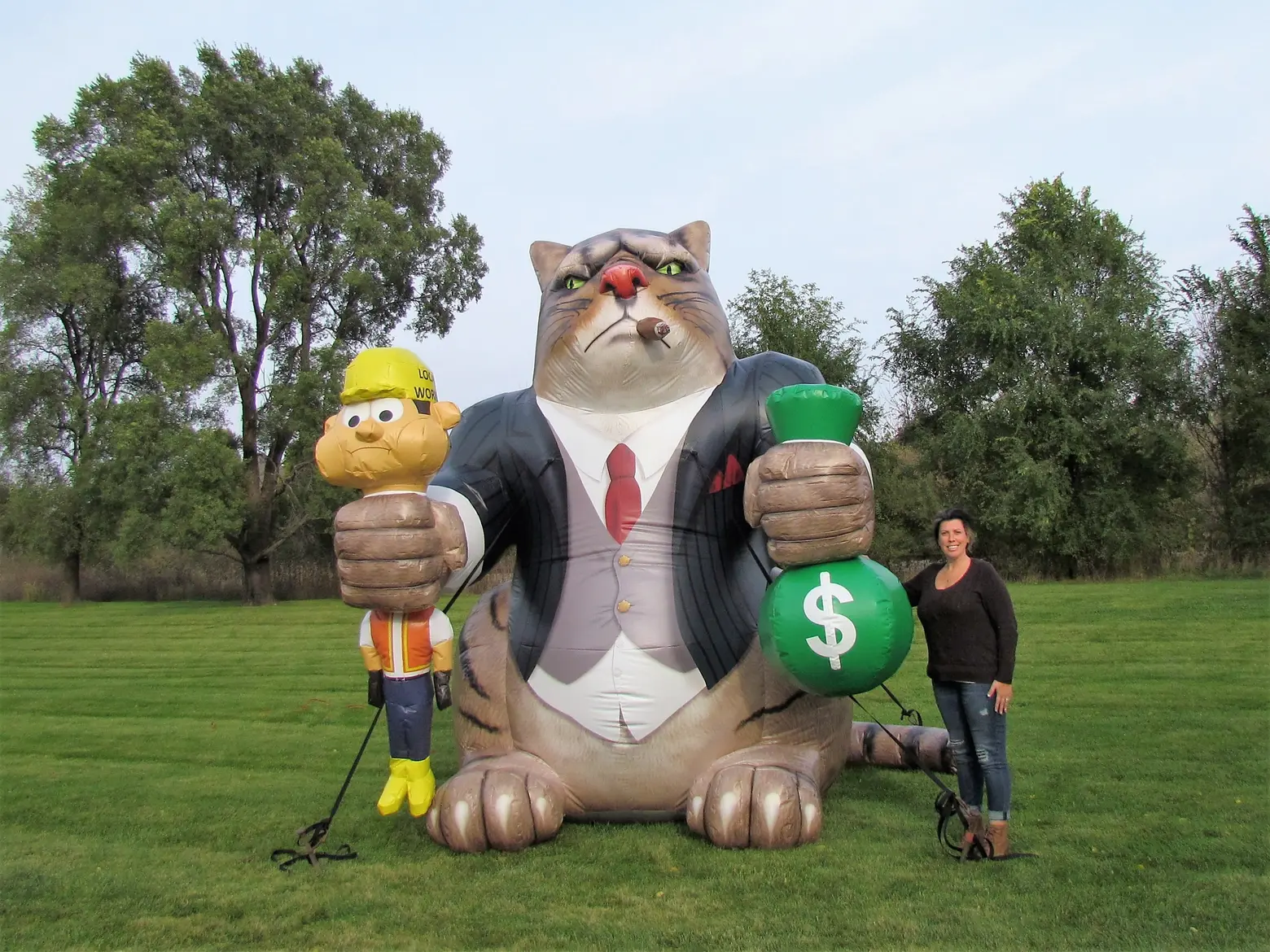 Fat cat balloon courtesy of Big Sky Balloons
While the original Scabby design is the most popular, the O'Connors have developed a variety of protest balloons for unions to employ. There are currently seven different sizes of Scabby; a six-foot rat costs $2,585 and a 25-foot rat costs $9,295. In addition to customizing Scabby–customers can choose different colors and long or short claws–Big Sky Balloons sell "fat cats," "greedy pigs," and "union bug" inflatables.
And Scabby isn't going anywhere. In 2011, the National Labor Relations Board ruled that Scabby represents a form of symbolic speech protected by the First Amendment. Later in 2014, a federal judge in Brooklyn backed the right of local laborers' union to use the rat in a protest. Today, Scabby (who has Twitter account devoted to him @ScabbyTheRat) can be found at strikes, protests and outside of places where unions want to direct their message.
RELATED: