Downtown Brooklyn gets another high-rise headed for 511 feet tall
The new hotspot for tall towers, Downtown Brooklyn, will be getting another contender, CityRealty reports. Revised permits show that a 43-story, 511-foot tower set to rise at 540 Fulton Street will contain 327 residential units along with retail and office space. The building's height is only about a foot shy of the former Williamsburgh Savings Bank Tower–now condos–which held the title of Brooklyn's tallest high-rise from 1929 to 2009. The new tower will join Brooklyn's future tallest towers: 720-foot 138 Willoughby Avenue (Brooklyn Point),986-foot 80 Flatbush, and 1,000+ foot 9 Dekalb.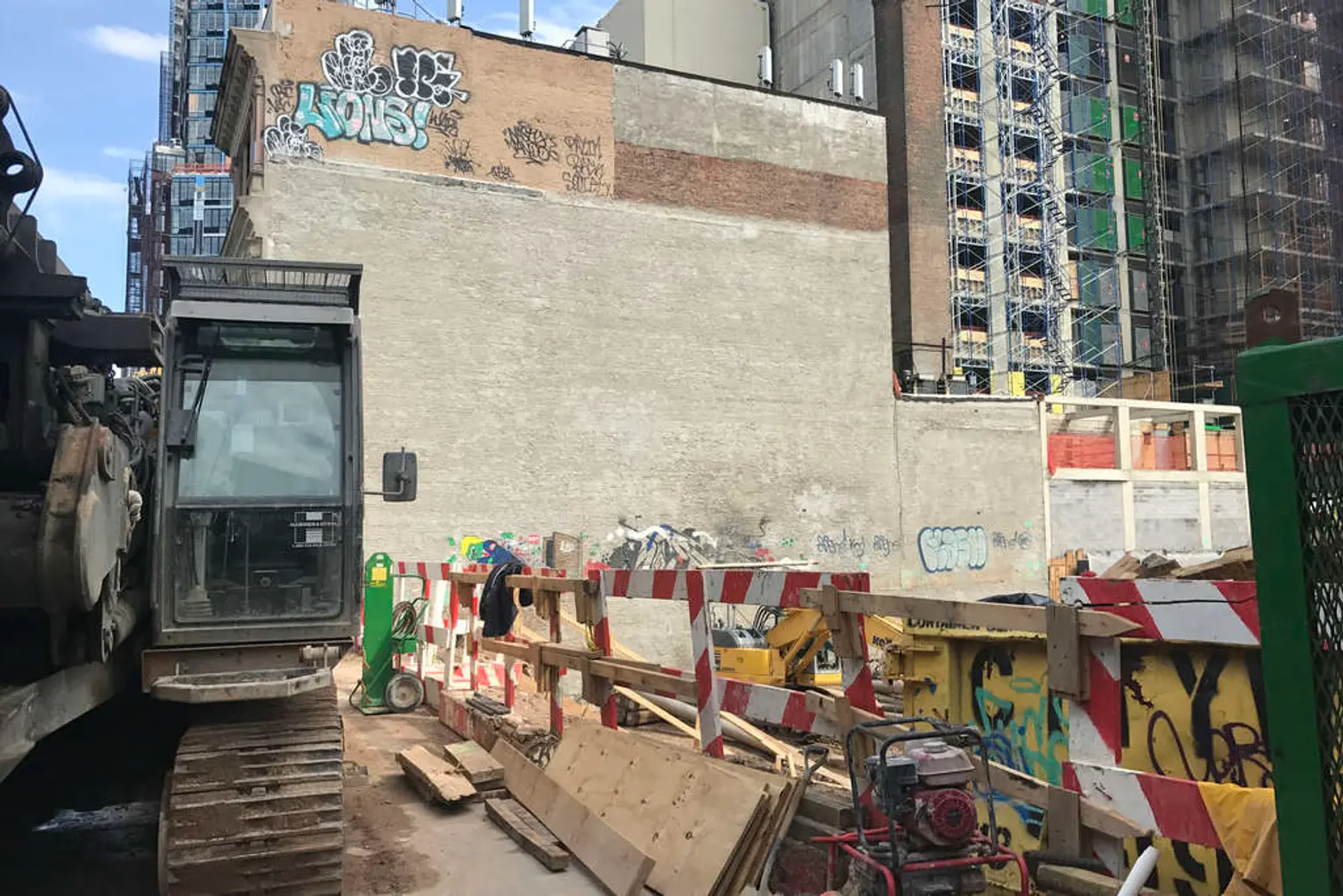 The now-active construction site at 540 Fulton Street (CityRealty)
Jenel Management filed permits for a 19-story, 200,000-square-foot building at the same address in 2016, and 6qft revealed renderings. The most recent permits show 96,592 square feet of commercial space with retail and office space occupying floors 1 through 8, and 236,869 square feet of residential space–about 720 square feet per unit, indicating rental-sized apartments.
A standard menu of amenities looks like it will include storage rooms, bike rooms, a package room, one laundry facility, a business center a gym, and two ninth-floor lounges with terraces. There will also be a roof deck with a lounge. Office workers will be getting two terraces and a bike room.
Marvel Architects is still on board to design the project. The firm's work can be seen in the nearby 36-story condo One Clinton and luxury rental The Pierrepont.
The new tower replaces an ornate 1891 Romanesque-Revival gem, a two-story structure that was home to a jumble of small retailers. The building's original tenant was the first Downtown Brooklyn location of F.W Woolworth's "five-and-dime store." The building was demolished in December 2015. The expected completion date for the new building is October 2020.
[Via CityRealty]
RELATED: