Dine with the 'stars' at Brooklyn's famed Peter Luger steakhouse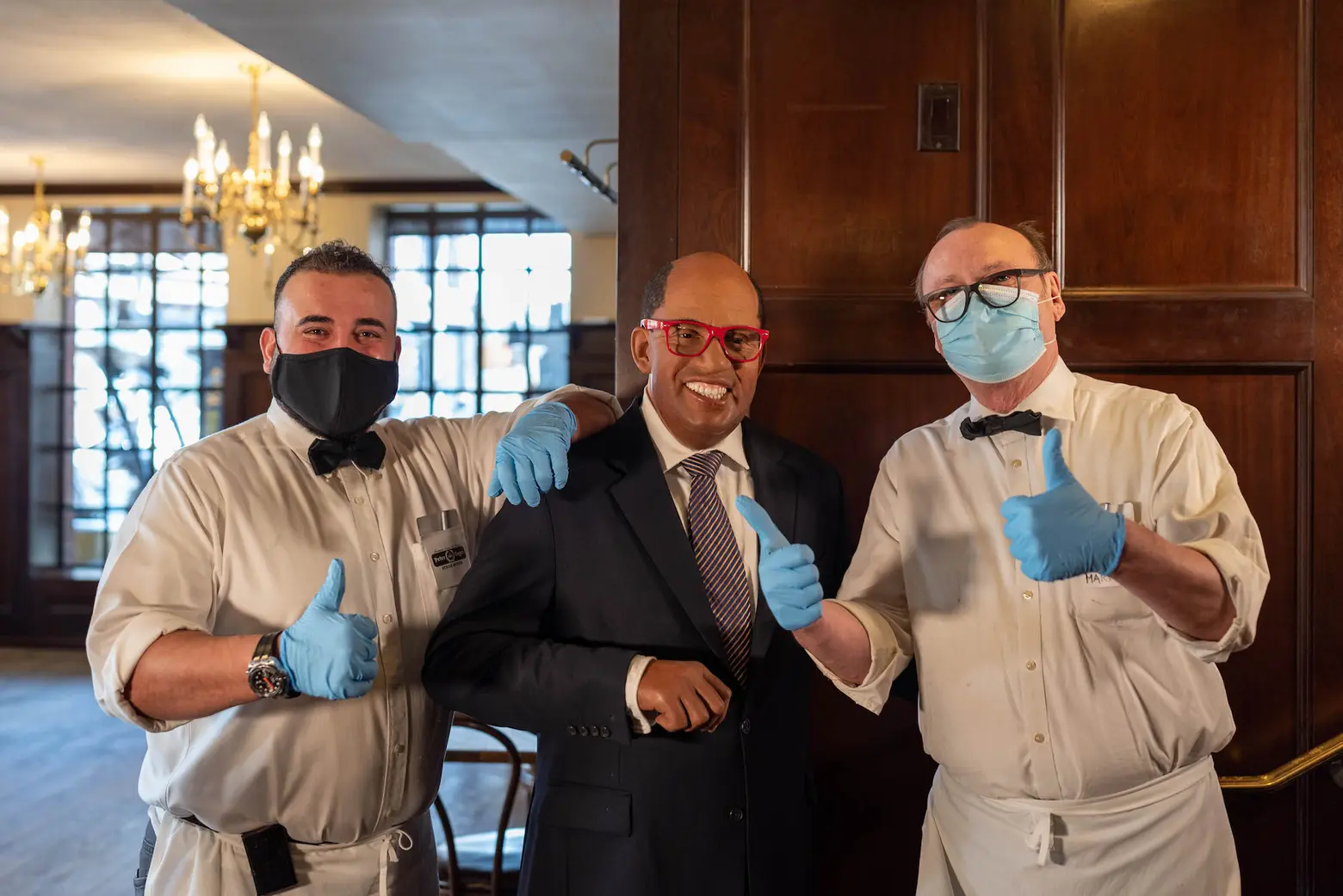 All photos courtesy of Peter Luger
As New York City restaurants expand their indoor dining capacity to 35 percent on Friday, beloved Brooklyn steakhouse Peter Luger hopes to make the experience a unique one. Celebrity wax figures will fill the empty seats of its Williamsburg dining room, as part of a partnership with Madame Tussauds New York.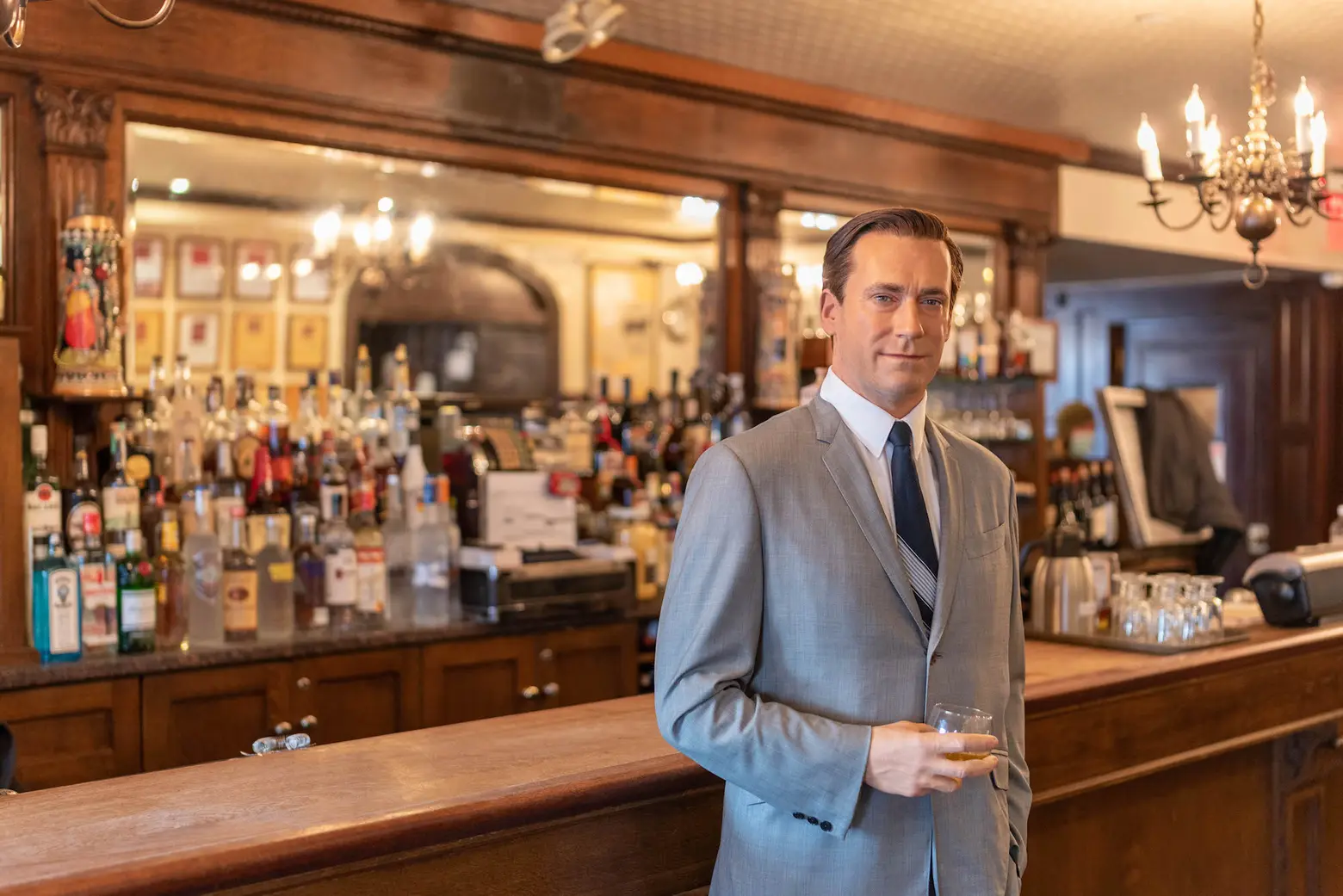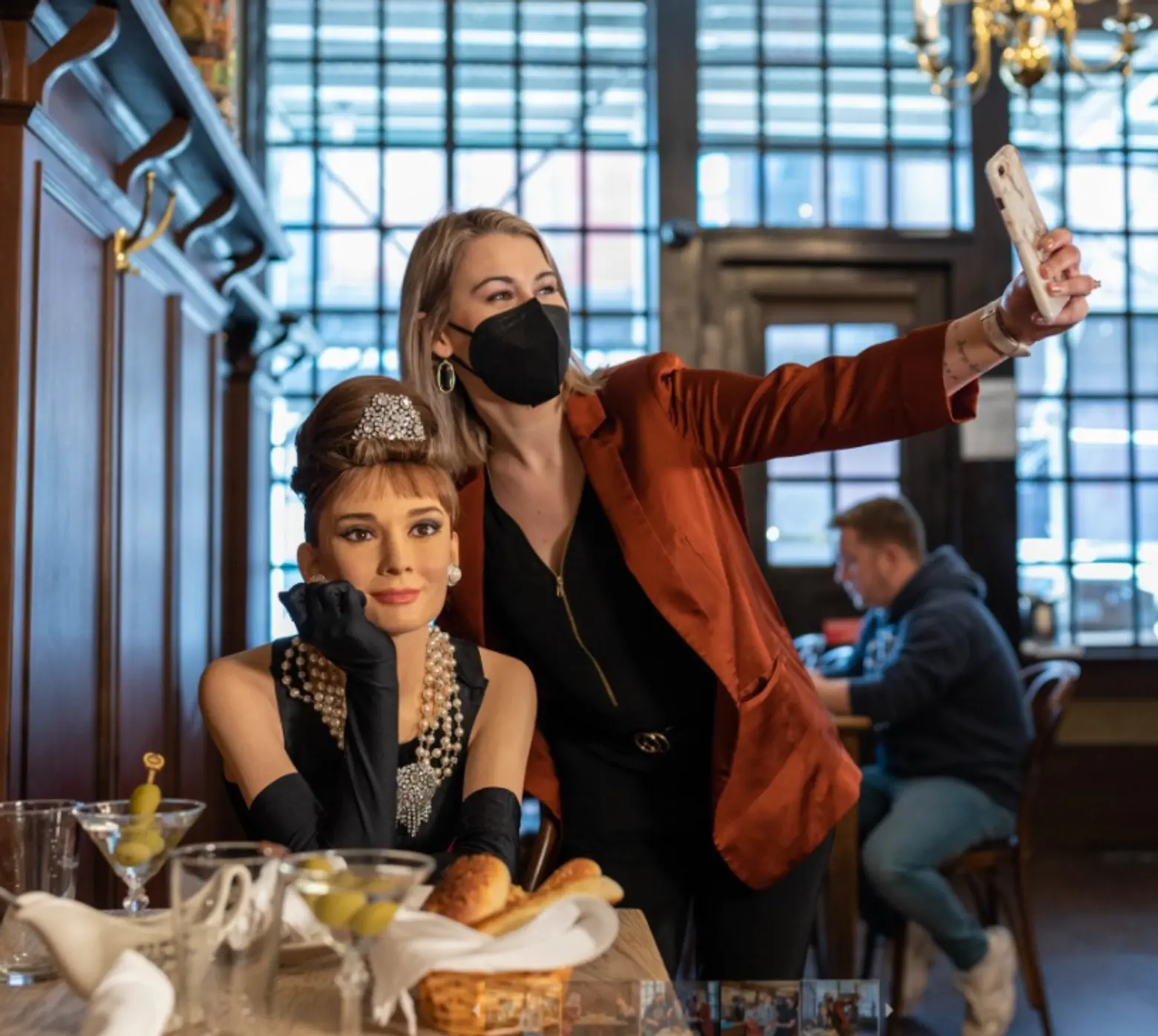 Customers can enjoy a dry-aged steak with Audrey Hepburn, who is decked out in her classic black dress and pearls worn in Breakfast at Tiffany's, and get a drink with Jon Hamm at the bar. Al Roker is ready to direct guests to their tables, while former Giants player Michael Strahan and Tonight Show host Jimmy Fallon enjoy a solo meal.
The wax figures will be seated at the steakhouse through Monday, March 1. Book a reservation at Peter Luger's (indoor or outdoor dining is available) here.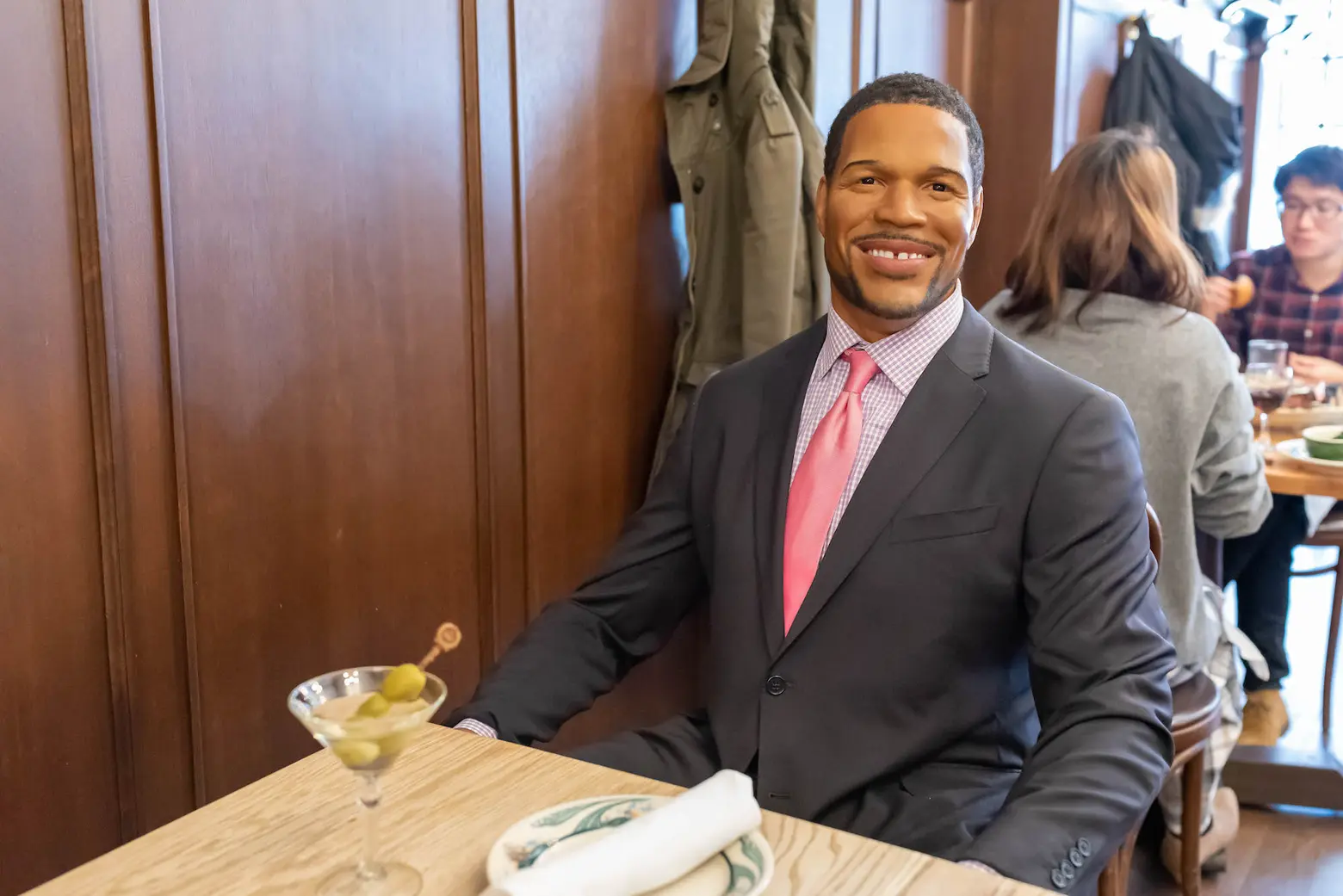 "The restaurant industry is vital to New York City's economy, and it's been particularly hard hit this past year," Daniel Turtel, vice president of Peter Luger, said. "We're excited to welcome diners back indoors at 35%, and thought this would be a fun, safe way to fill some of the seats that need to remain empty as we continue to fight the pandemic. It has been wonderful working with the fabulous team at Madame Tussaud's New York."
The Madame Tussauds partnership is the latest creative effort by Peter Luger to stay open during the pandemic. Last year, the 134-year-old restaurant offered takeout and delivery and accepted credit card payments for the first time in its history.
RELATED: 
All photos courtesy of Peter Luger