New York City's latest food hall opens in Williamsburg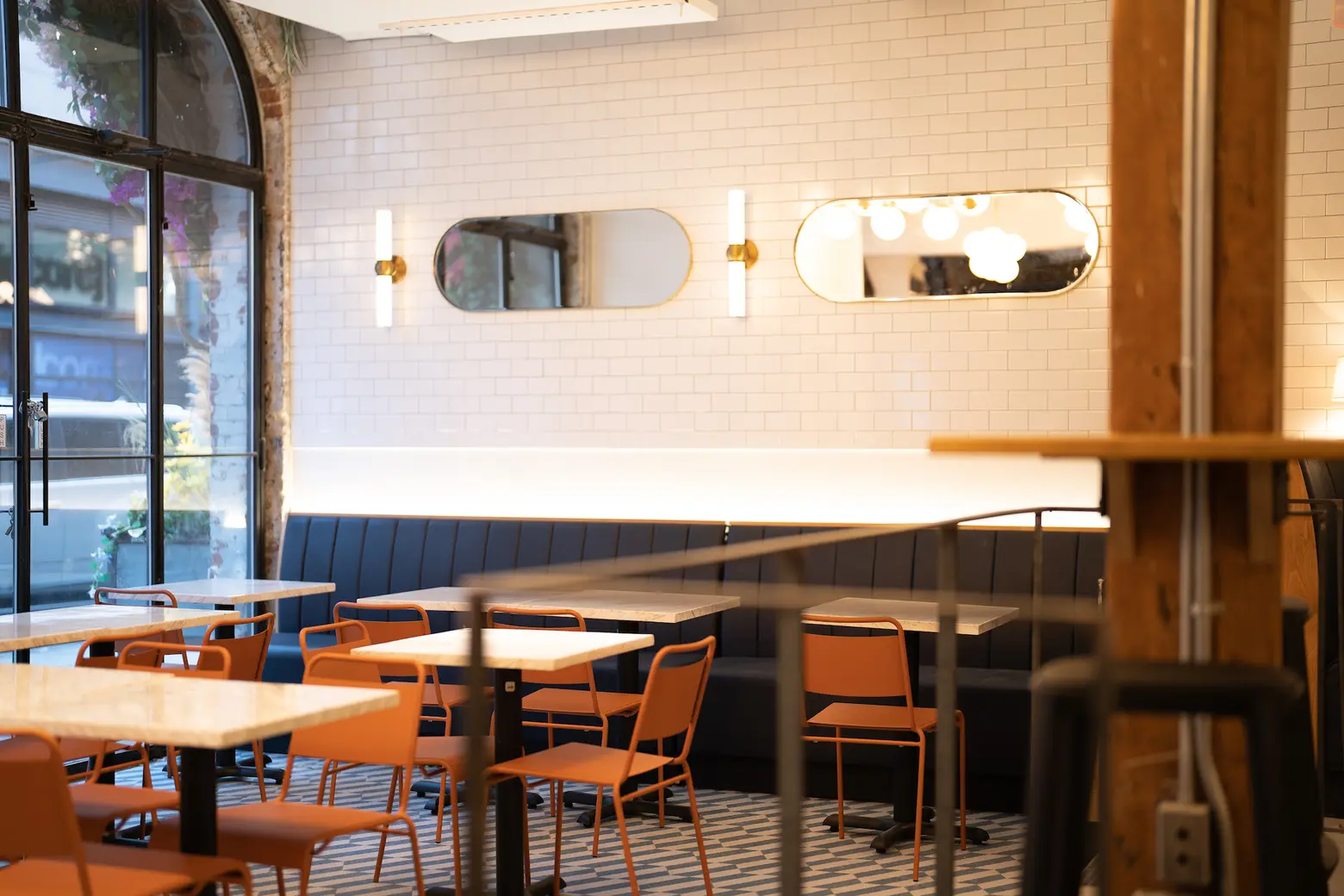 All images courtesy of Lexi Lambros
New York City's growing list of food halls just got longer. The Williamsburg Market, located at 103 North Third Street, officially opened its doors last week. The 15,000-square-foot space features 17 well-known and upcoming vendors and craft cocktails in an industrial loft space. Designed by Ogawa Depardon Architects, the hall boasts a 360-degree bar, a cozy dining room, and kiosks for each vendor.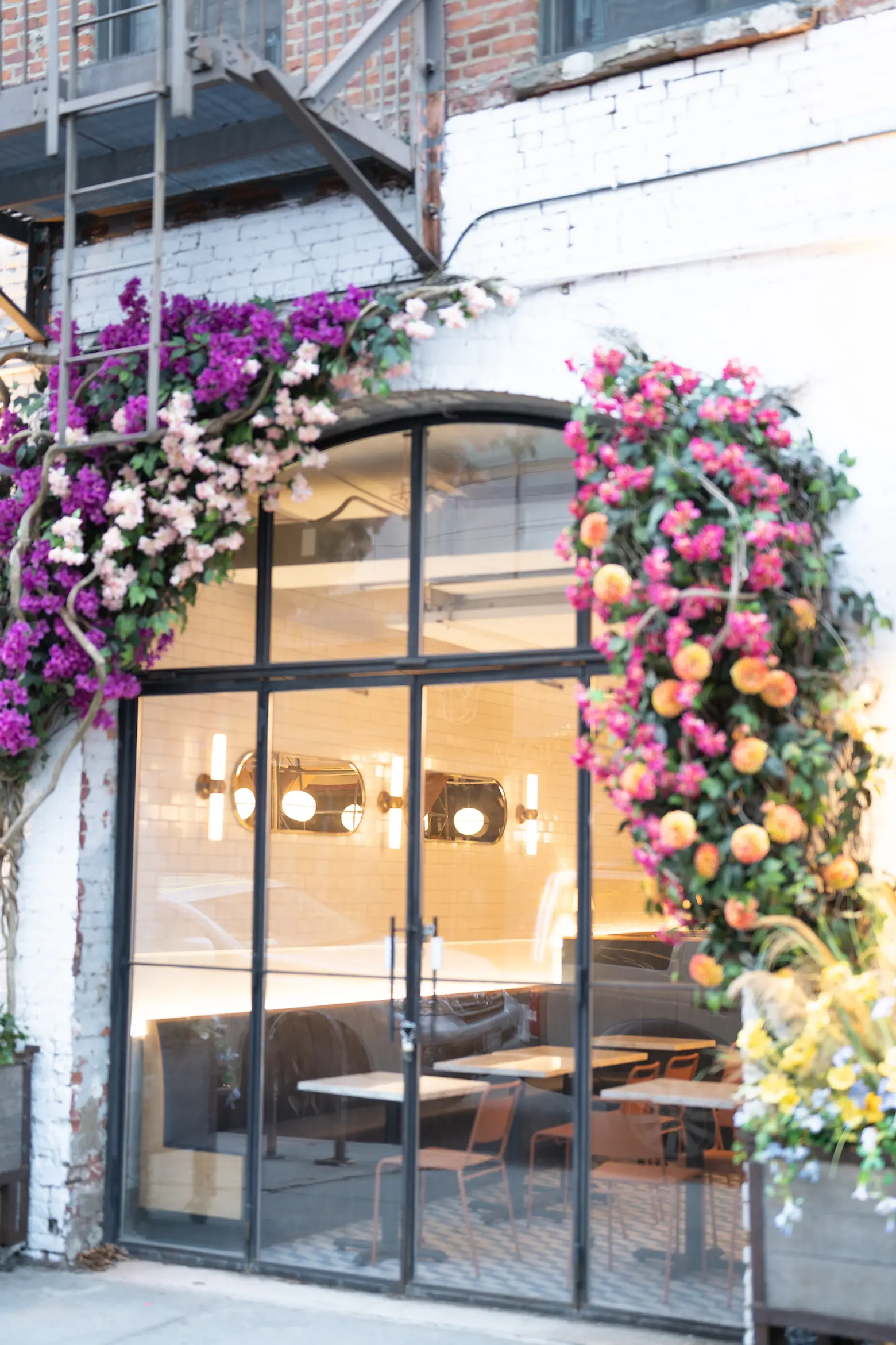 Developed by Moonrise Venture, the vendors and design were carefully selected to ensure a "causally-elevated dining experience," according to a press release. The hall's design is heavily influenced by French architecture and offers an "ornate, Brooklyn meets Paris aesthetic."
Vendors include the sandwich shop Alidoro, Harlem Seafood Soul, pizza shop Di Fara, sushi restaurant Temakase Handroll Bar, and much more. A full list of the food hall's vendors can be found here.
As Greenpointers reported, the new marketplace will replace the former North 3rd Street Market, a food hall that opened at the space in 2018. The market sits next to the popular Radegast Hall Biergarten.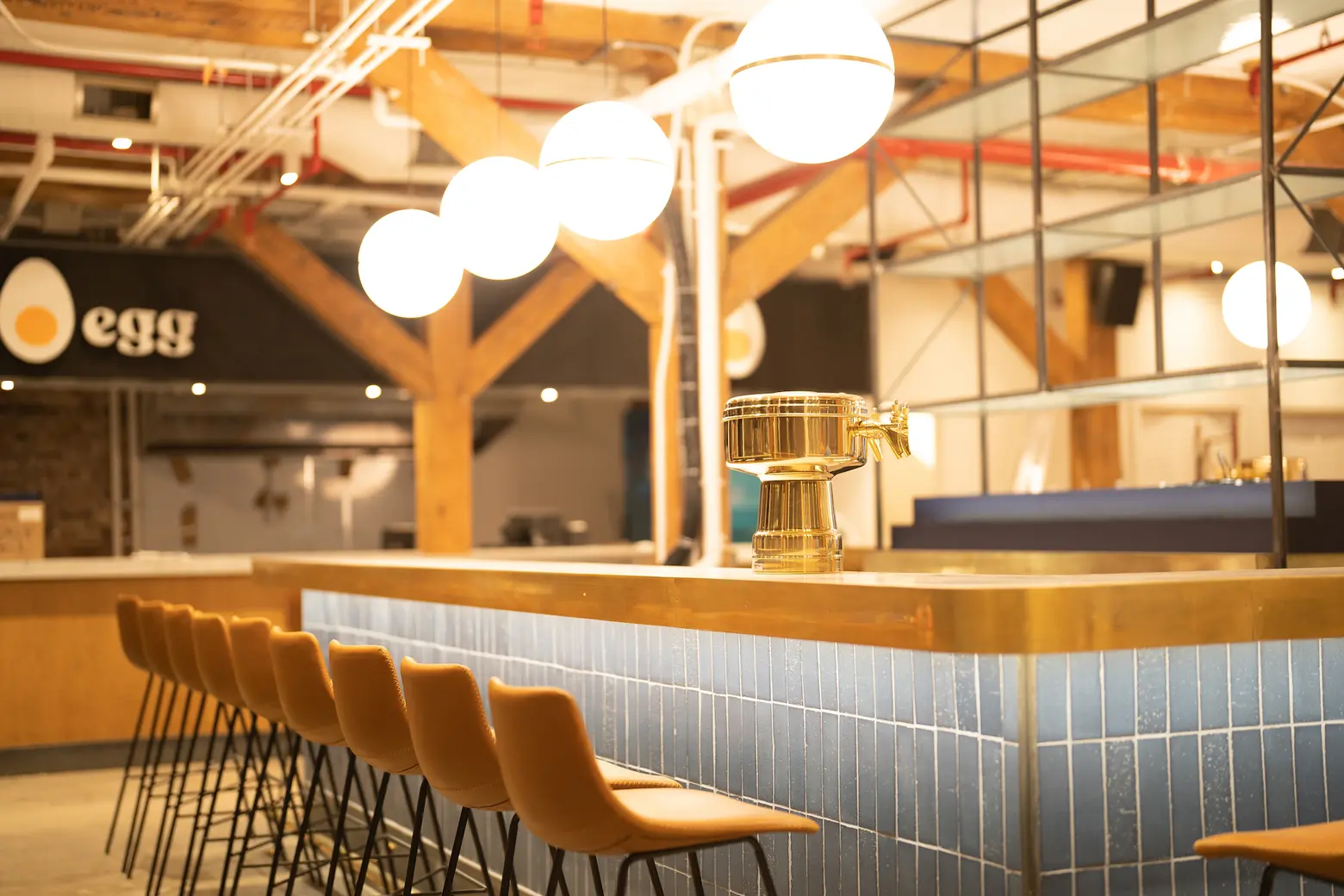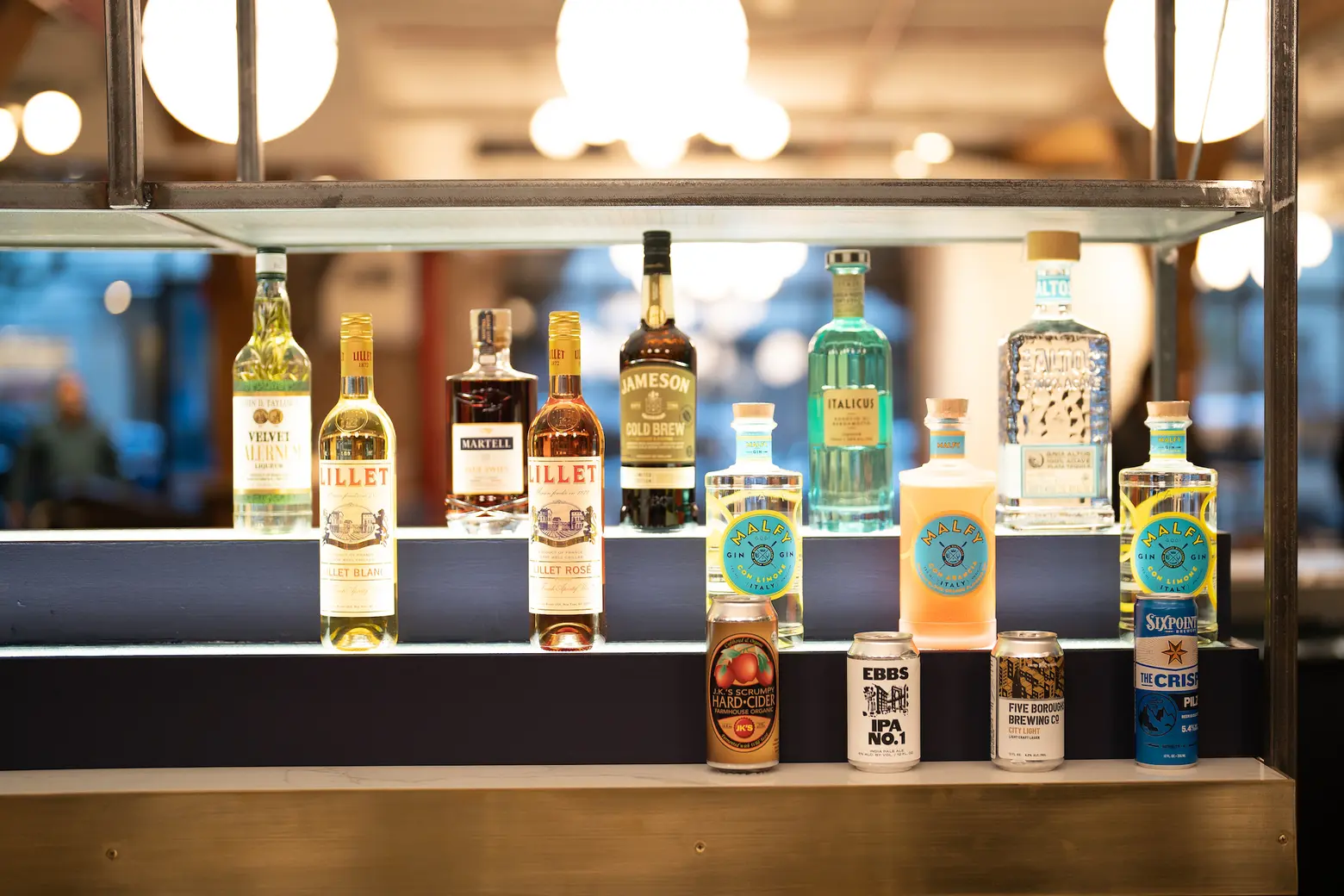 "It is truly a unique opportunity to bring together such a talented group of chefs and operators under one roof here in Williamsburg, Brooklyn, one of New York City's most exciting and dynamic neighborhoods," Cameron Schur, Managing Partner of Moonrise Ventures, said.
It seems as if a new food hall is opening in the city every other week. The Olly Olly Market opened within Chelsea's landmarked Starrett-Lehigh building last month, and the city's first Singaporean-style hawker center opened in Midtown in September.
More information on the Williamsburg Market's location and hours of operation can be found here.
RELATED: