Peter Luger is now delivering its famous dry-aged steaks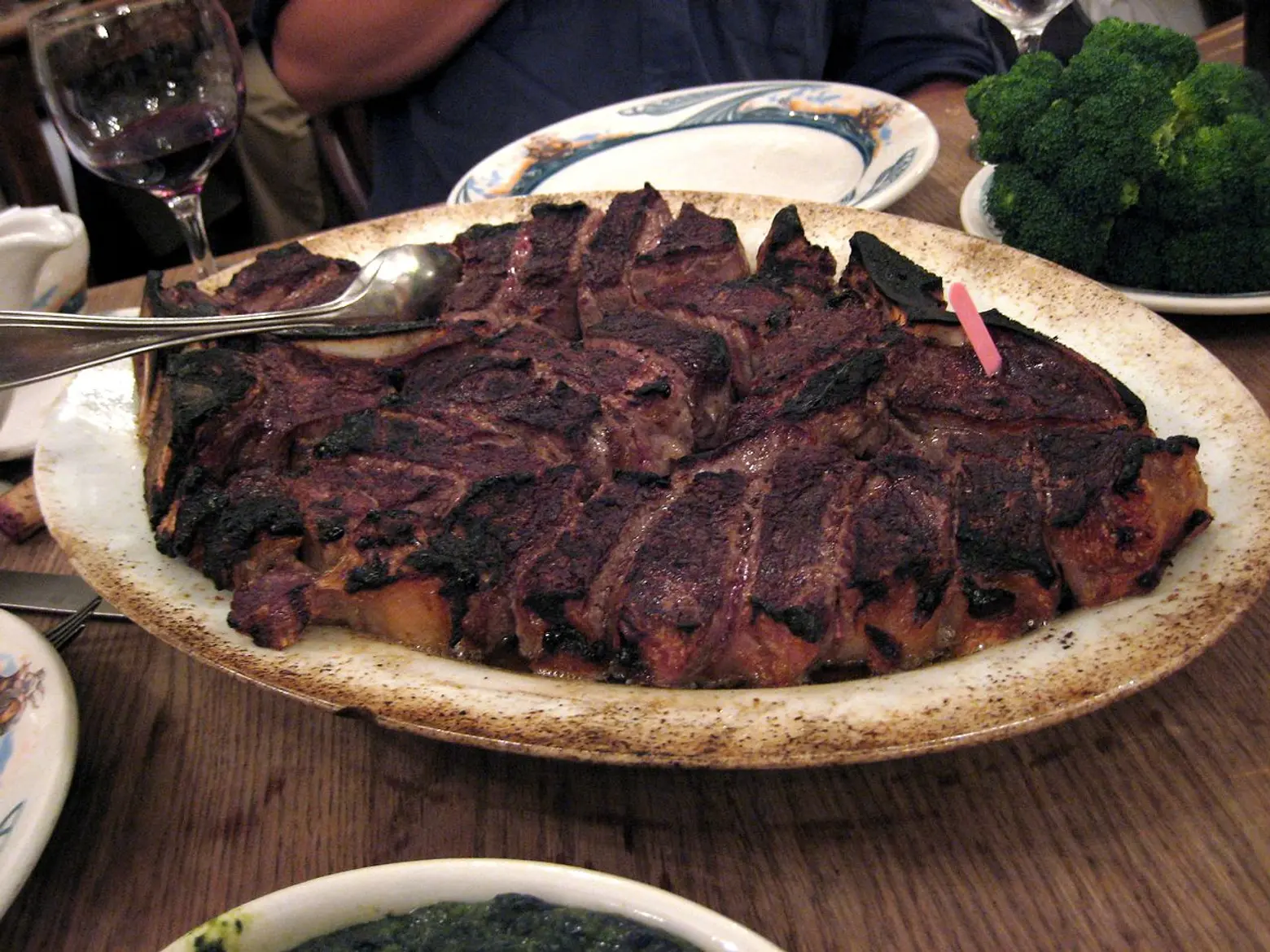 If you're looking to get a little fancy during quarantine, you can now order Peter Luger's famous dry-aged porterhouse for delivery. Eater tells us that the 133-year-old Williamsburg steakhouse has just reopened and is offering takeout and delivery for the first time ever. And you don't even have to live close by to get in the action–delivery will be available in Brooklyn, Queens, and Manhattan. In addition to the famous steaks, you can order the $18.95 Luger Burger (usually only available for lunch), the Luger bacon, the wedge salad, lamb chops, and more.
As Eater notes, Peter Luger "briefly offered pickup at the start of the dining room shutdown in March," but they've now come back with a new approach, even accepting credit card payments for the first time.
In normal times, it's notoriously hard to get a reservation at the restaurant; in fact, they only started accepting online reservations last fall. So the new delivery option through Caviar is surely a welcome treat for many. The prices, however, are still the same. The porterhouse for two (probably the most popular) is $114.90, while the single steak is $57.45 and the rib steak is $65.95. In addition, there's a butcher shop section on the menu for those who would like to order their meats raw. Like many restaurants, they're selling wine by the bottle to-go. You can check out the full menu here. On their website, Peter Luger specifies:
Pickup and delivery will be available from 11:45AM – 8:45PM daily, based on limited availability. If calling for large butcher-shop orders, please give plenty of time, as these items will be cut to order.
[Via Eater]
RELATED: