132-year-old Peter Luger decides to start taking online reservations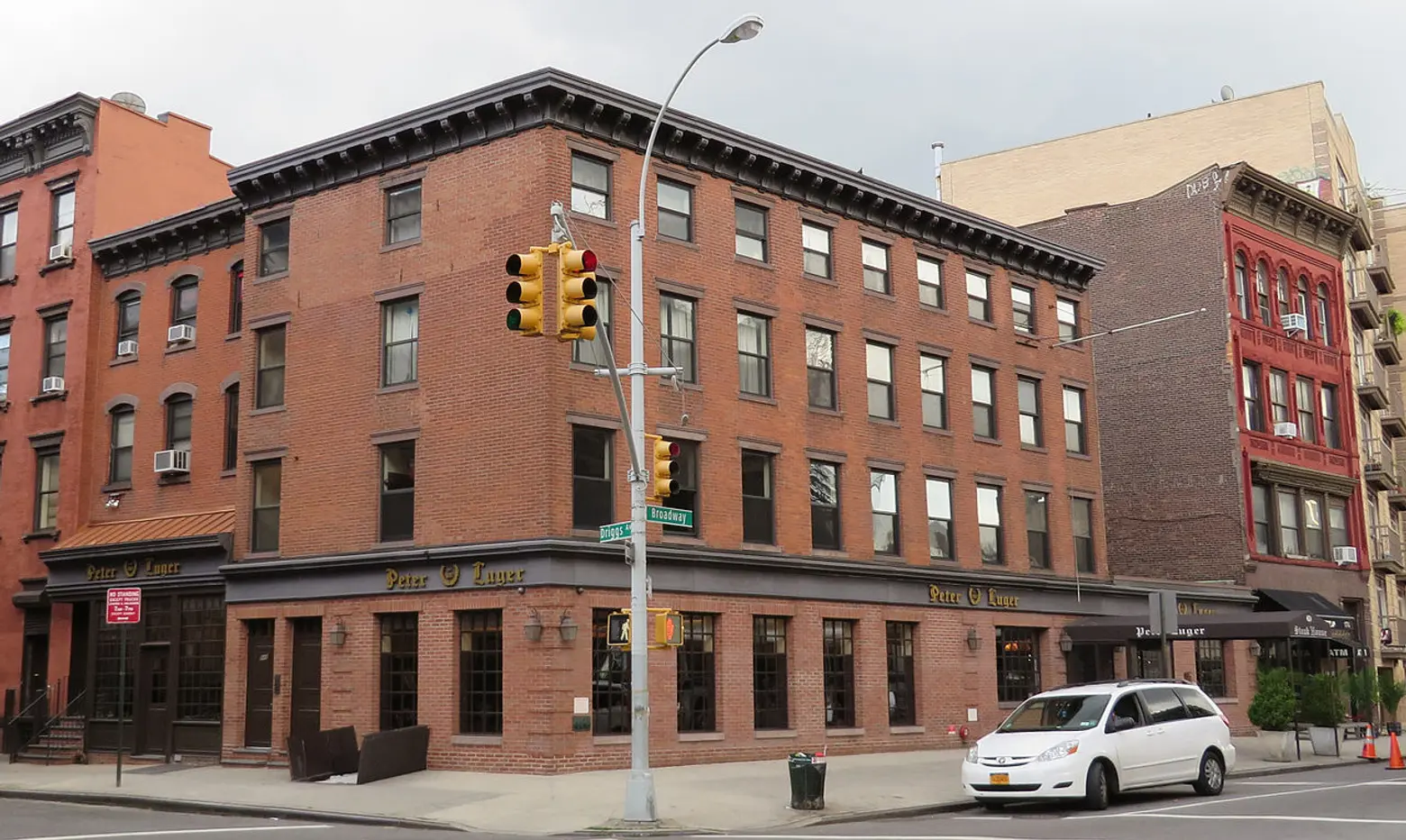 The world-famous steakhouse in the shadows of the Williamsburg Bridge will finally start accepting online reservations, amNY reports. Opened 132 years ago, Peter Luger is the third oldest steakhouse in New York City, best known for its dry-aged steaks. After installing a new phone system, the restaurant learned first-hand that many diners were experiencing hours-long wait times trying to get a reservation. In fact, they were receiving up to 6,000 calls each day.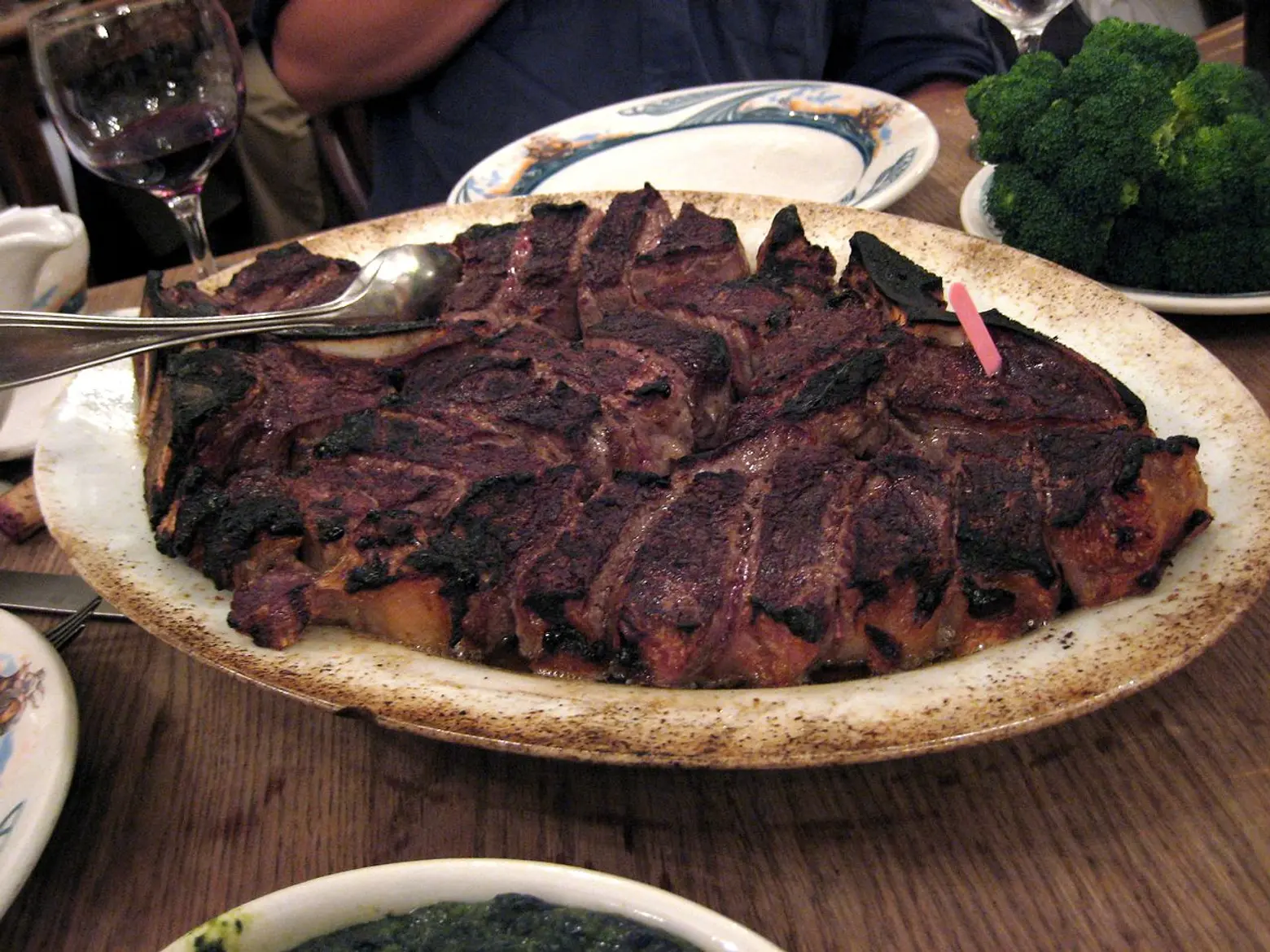 Photo via Greg Ma/Wiki Commons
When Carl Luger's Café, Billiards and Bowling Alley, as it was then called, opened in 1887, Williamsburg was a largely German neighborhood. As the restaurant notes on their website, "Peter Luger owned the establishment, while his nephew, Carl, manned the kitchen." After Peter died in 1941, the restaurant was put up for auction and ultimately purchased by Sol Forman, whose family owned the metal factory across the street. Sol had taken his prospective clients to dine at Lugar, and apparently he often ate two steaks a day. The Forman family still owns the restaurant, which has earned itself a Michelin star and is almost always rated as one of the top steak houses in the world thanks to their secretive on-site dry-aging process. They also opened a new location on Long Island in 1960 and sell their famous steak sauce at supermarkets and Costco.
In response to the large call volume they had been receiving, fourth-generation co-owner Daniel Turtel told amNY, "We had been getting slight suggestions from people that it maybe took a little too long to make a reservation. We were increasingly aware that the wait time on the phone was not such a charming aspect." Diners can reserve a table up to six weeks in advance. The next available dinner reservations are Friday and Saturday, November 22nd and 23rd at 10:45pm. And keep in mind that Peter Lugar still does not accept credit cards.
[Via amNY]
RELATED: