Design studio Snarkitecture brings Snark Park to Hudson Yards with treats and 'childlike wonder'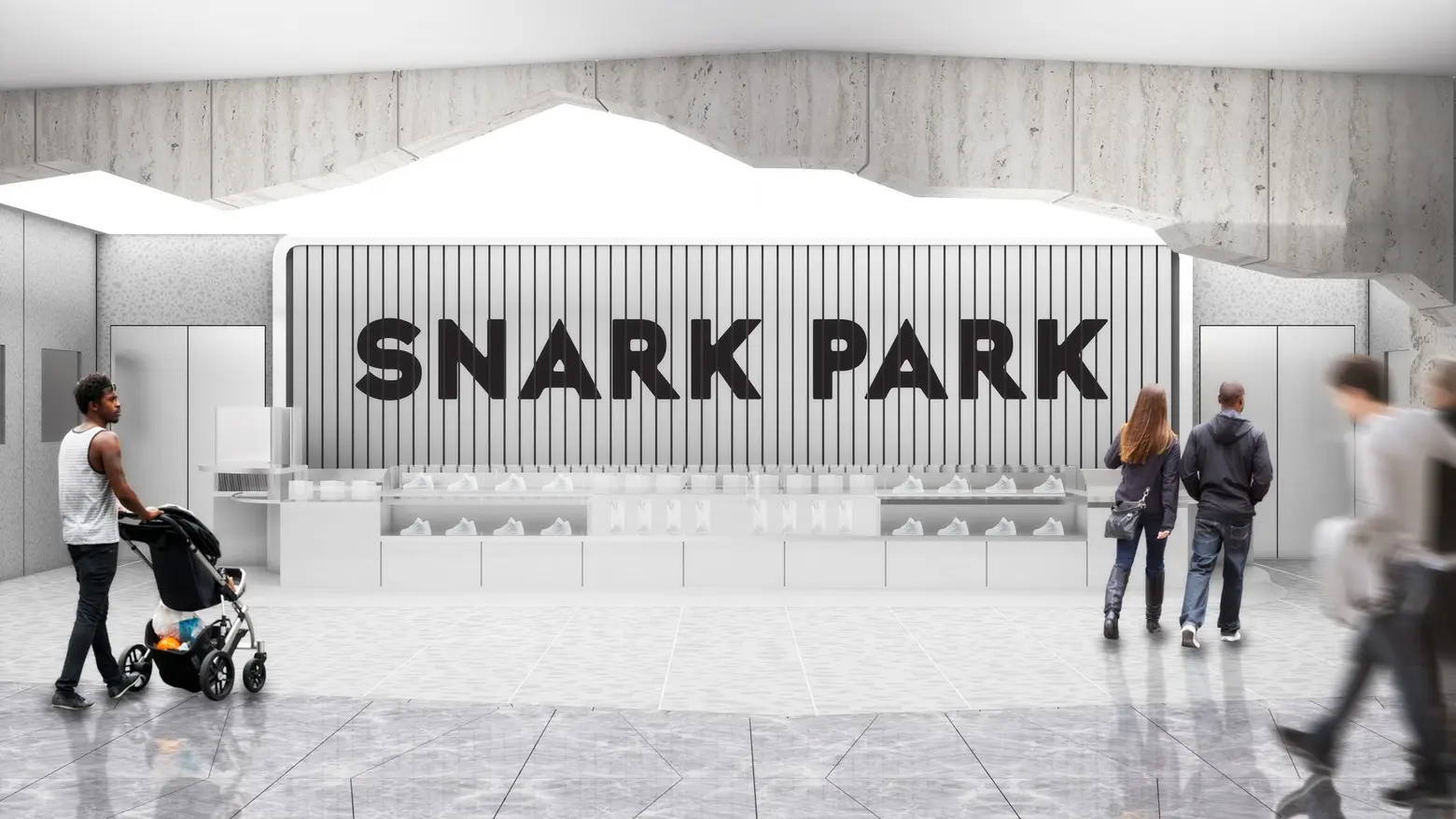 If hanging out at 900 feet in the air isn't your thing, NYC's newest neighborhood, Hudson Yards, promises plenty of fun things to do with your feet on the ground.  As the first phase of the megaproject prepares to open this spring, New York-based design studio Snarkitecture will be introducing Snark Park, its first permanent exhibition space in Hudson Yards. Known for their clever reinterpretations of the familiar, Snarkitecture's Snark Park will be a site for immersive installations housing design environments for all ages to explore, discover and enjoy.
Snark Park will open to the public on Friday, March 15, 2019 and will feature museum-quality installations that also reflect an impressive lineup of partnership programming. The public outpost aims to make design accessible to a broad audience: Visitors will encounter cutting-edge concepts that inspire imagination. An exclusive partnership with KITH Treats brings a unique retail experience to the mix, including Snarkitecture-designed limited edition objects, and one-of-a-kind collaborations with brands from around the world. Snark Park's online presence will be powered by and created in partnership with website platform Squarespace.
As the city's newest destination for creative engagement, Snark Park will compliment a dynamic series of cultural experiences at Hudson Yards. Snark Park will be located in the Shops and Restaurants at 20 Hudson Yards, on the second floor. Tickets for timed entry begin on Thursday, January 31, 2019.
Snarkitecture Partner Daniel Arsham said in a press release, "Our aim has always been to create architecture that performs unexpectedly, to explore the edges of art and architecture. With Snark Park we hope to encourage visitors to reconsider their built environment with childlike wonder."
RELATED: