Condos at the Shigeru Ban-Designed Cast Iron House Now Up for Sale!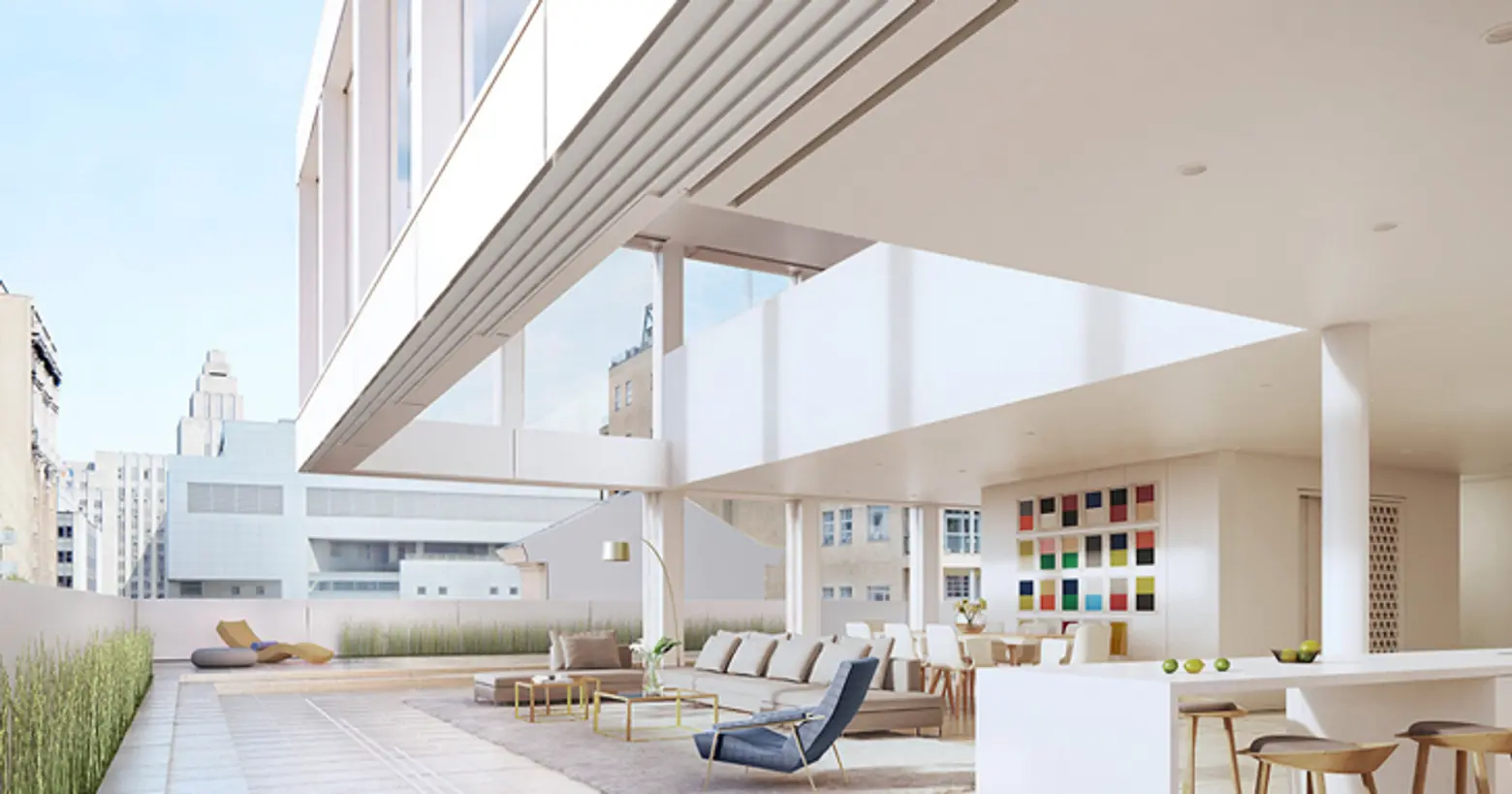 Want to live in a Pritzker prize winning architect-designed condo? Five units in the Shigeru Ban-designed Cast Iron House were placed on the market today, including the East penthouse.
Designs for the 67 Franklin Street structure were approved two years ago, accompanied by plenty of accolades from community members and architecture enthusiasts alike. And now that Ban has added '2014 Pritzker Prize Laureate' to his resume, we expect these beauties to fly off the shelves in the coming months (You have heard of the Pritzker Prize-effect, right?). As it stands, the 2,990-square-foot 3BR/3BA on the second floor has an asking price of $4.975 million, while the 3,809-square-foot 4BR with 1,531-square-foot terrace East penthouse, has been listed for a cool $13 million.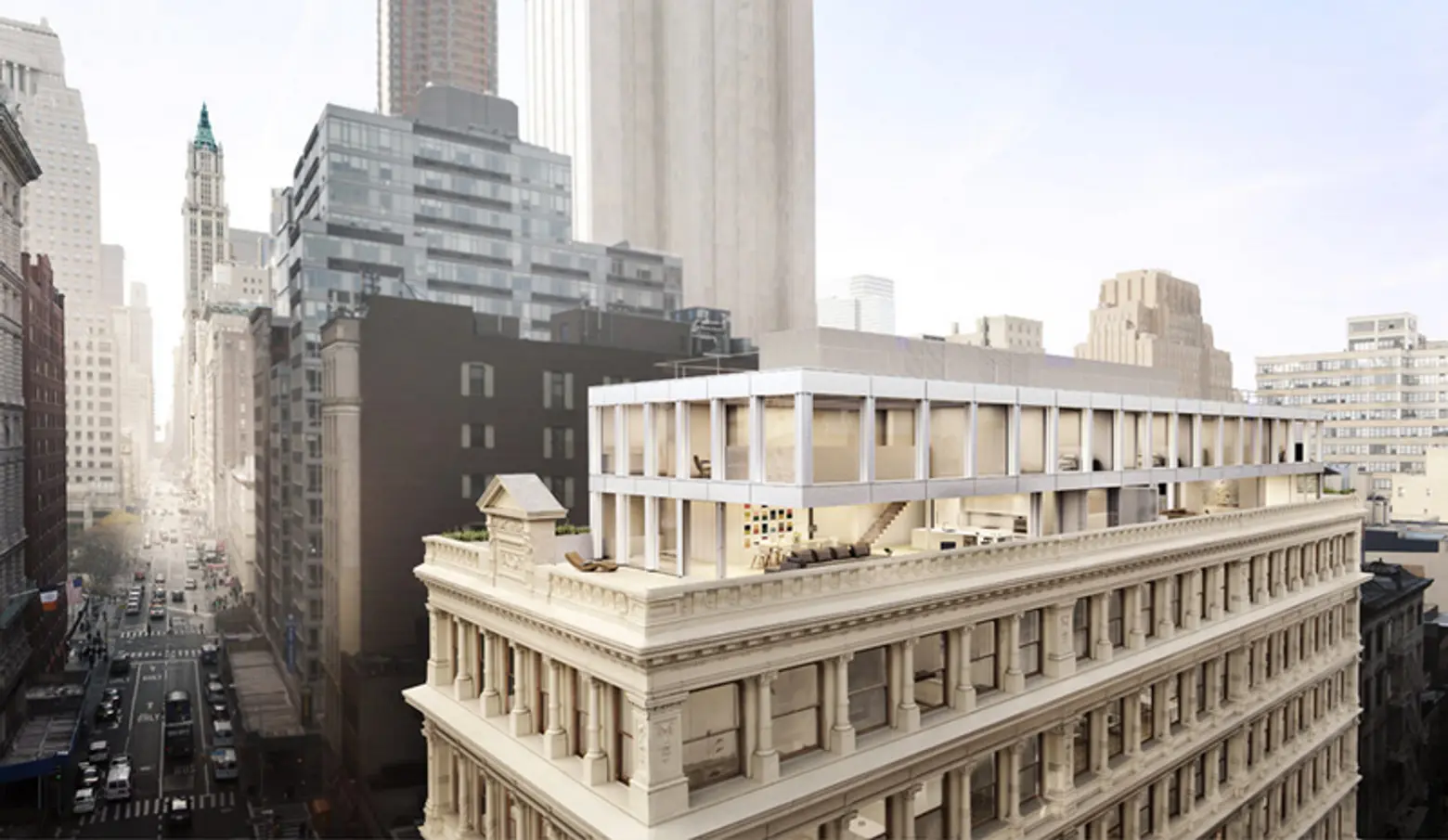 The interior of the 132-year-old cast iron building has been completely reconfigured, with 11 duplexes on the lower floors, and two duplex penthouses on top. Like all of Ban's designs, lots of light, air, and open plans are at the heart of the design. As described on the Cast Iron House website:
"Suspended by a cantilevered Vierendeel truss, Ban's two spectacular glass and steel penthouses seem to float above the building's neoclassical façade. Both residences have large telescoping walls that can be closed for privacy or opened to allow the elements in—creating a sense of fluidity between the penthouses' interiors and the surrounding cityscape.
"Plenty of luxurious amenities also abound, including a hydrotherapy spa, sauna and steam room, treatment room, a dance and yoga studio, a residents' lounge, and a courtyard with green wall — this is of course in addition to the usual suspects, like a private gym and 24-hour doorman."
Developer Knightsbridge Properties also took to restoring the nearly 4,000 Neoclassical ornaments that adorn the 13-unit building. What's resulted is a stunning building that perfectly melds modern design and the architectural history of the landmarked building.
The Cast Iron House is the second of Ban's residential designs for NYC.