Chase, Joe Coffee, and By CHLOE. are now open in former Union Square Coffee Shop location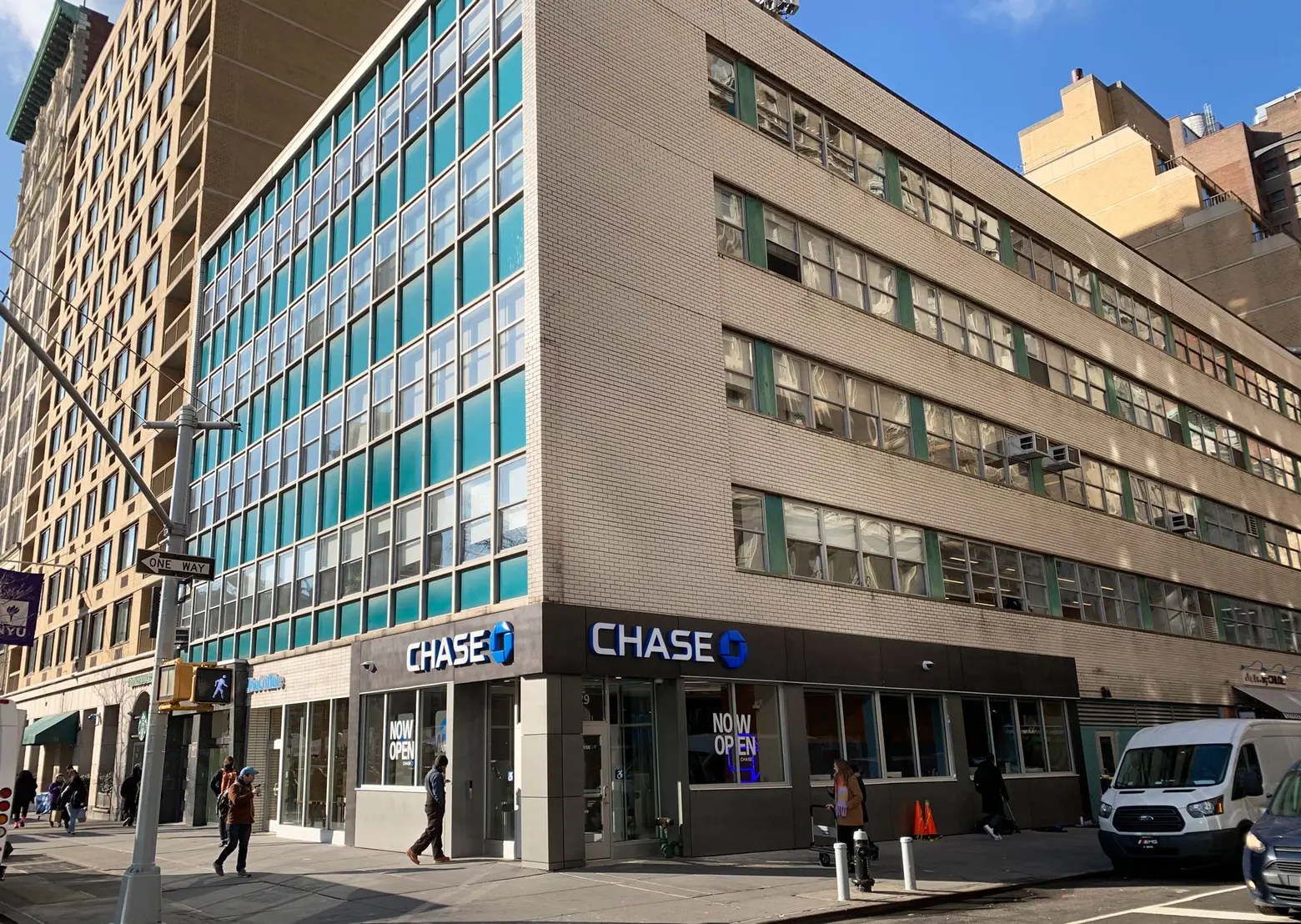 The prominent Union Square storefront on 16th Street and Union Square West that was home to sceney restaurant Coffee Shop for 28 years has changed quite a bit since the former diner closed its doors last October. Reports that yet another Chase branch and an outpost of vegan chain By CHLOE. would open in its place were confirmed a few months ago, and now the transformation is complete. A new location for Joe Coffee is also open in the building, and, interestingly, is part of a partnership with Chase, according to the Wall Street Journal. With an entrance on 16th Street, By CHLOE.'s colorful storefront stands where the former diner's back dining room used to be, while the Union Square side has lost its iconic neon sign for ubiquitous Chase branding.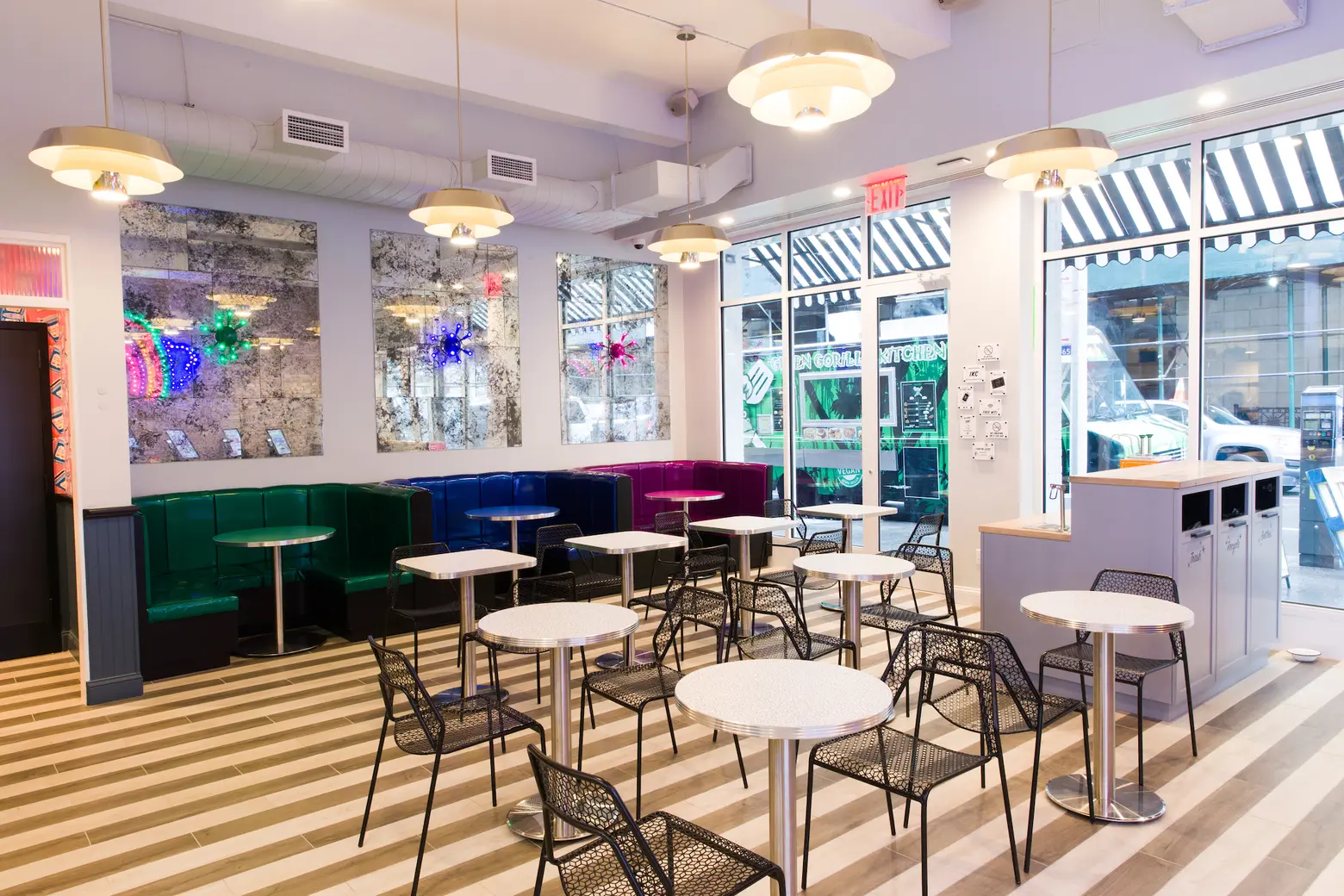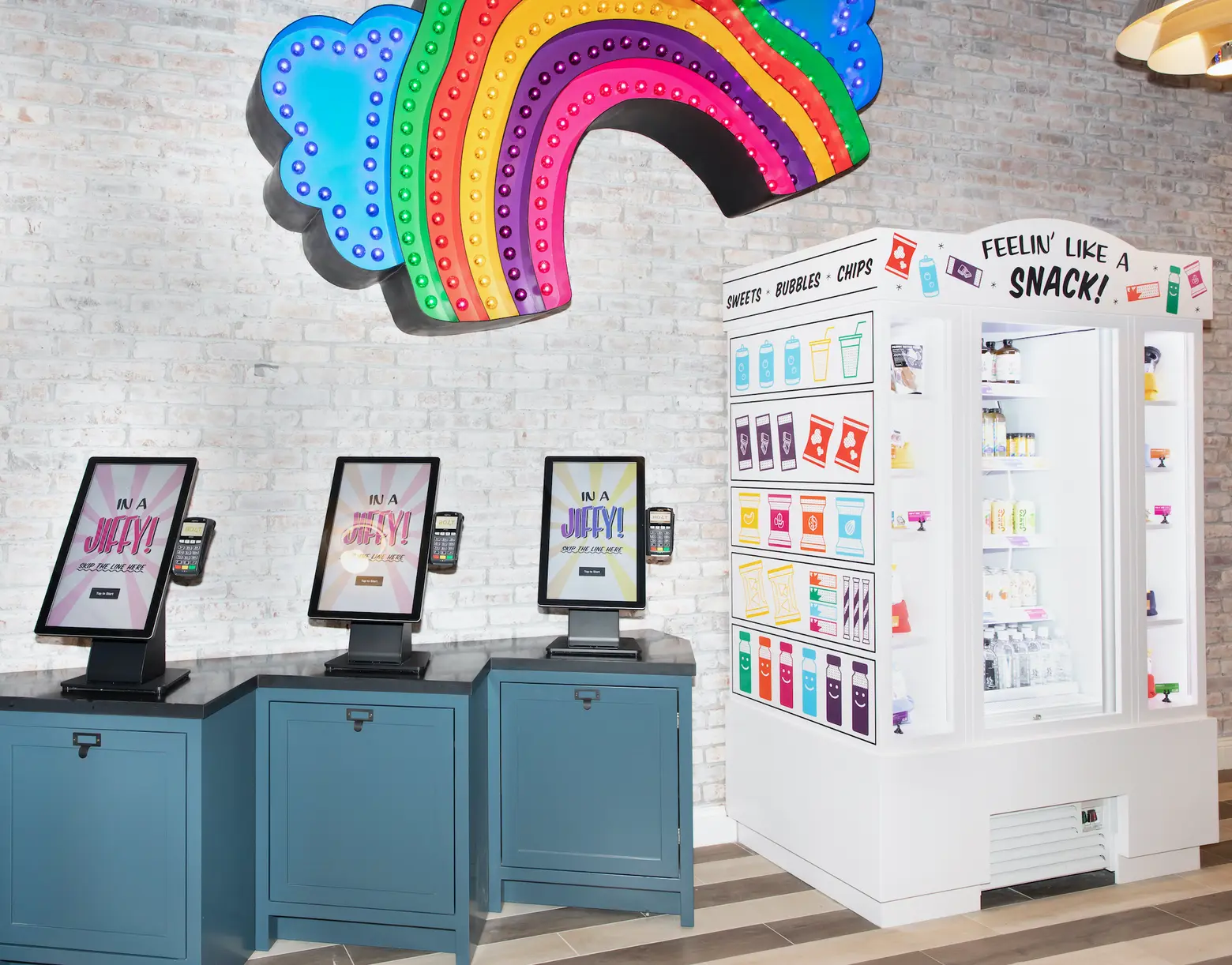 Photos by Sam Keller, courtesy of By CHLOE
The Union Square location brings By CHLOE.'s NYC total to nine. Though the casual eatery did not keep any original features from Coffee Shop, they say they intended to deliver a design inspired by its predecessor by making the location "diner themed," as a publicist for the restaurant told Gothamist. "Many of the interiors playfully nod to Coffee Shop. For example, the bright rainbow marquee light was inspired by the iconic neon 'Coffee Shop' sign." Other riffs on the restaurant's former lives include sparkly vinyl booths and wallpaper emblazoned with the iconic NYC Anthora coffee cup. Oh, there's also taxi-themed bathrooms with bright "Off Doody" lights.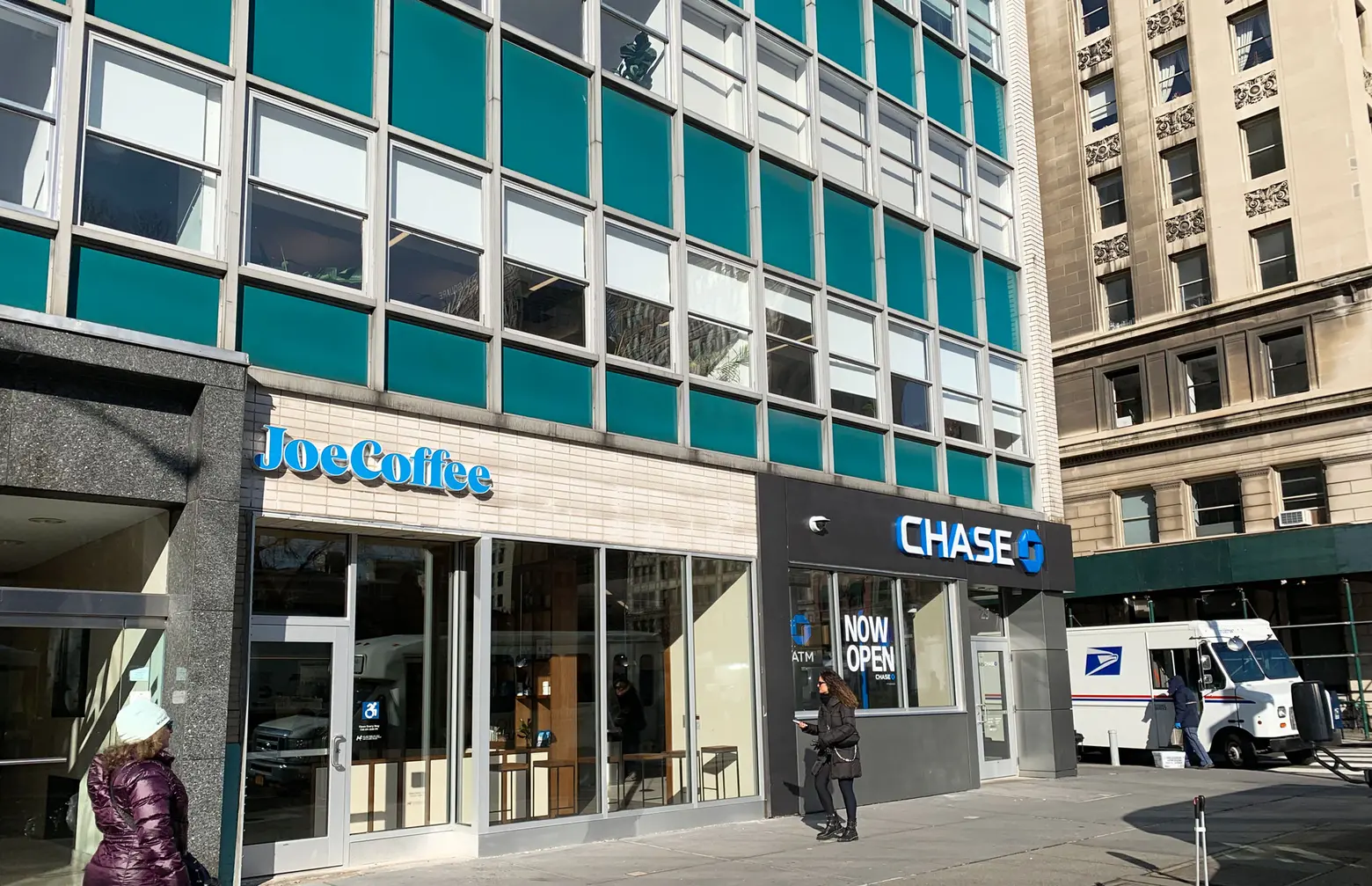 According to Eater, there were rumors that Chase would adapt and reuse the neon sign as part of its entrance, but that didn't turn out to be the case. If they had, it would have been a fun nod to a rather coincidental history: the sign is a remnant from the tenant before Coffee Shop—and the source of the diner's name—an actual coffee shop called Chase. Patch reports that building managers GFP Real Estate are still deciding what to do with the sign. This is Chase's 346th location in NYC the Journal reports.
The partnership with Joe Coffee was actually the idea of restauranteur Danny Meyer (of Shake Shack and Union Square Cafe fame), according to the Journal. Joe opened its first location in the Village in 2003 and today has 18 NYC locations, as well as two in Philly. However, they had not continued their expansion because of rising retail rents and an influx of other coffee chains. Therefore, a $10 million investment in 2017 from equity fund Enlightened Hospitality Investors (which is associated with Meyer's Union Square Hospitality Group) allowed Joe to get back in the game. That same year, Meyer floated the idea of a partnership with JPMorgan Chase CEO James Dimon as a way to increase foot traffic to their branches.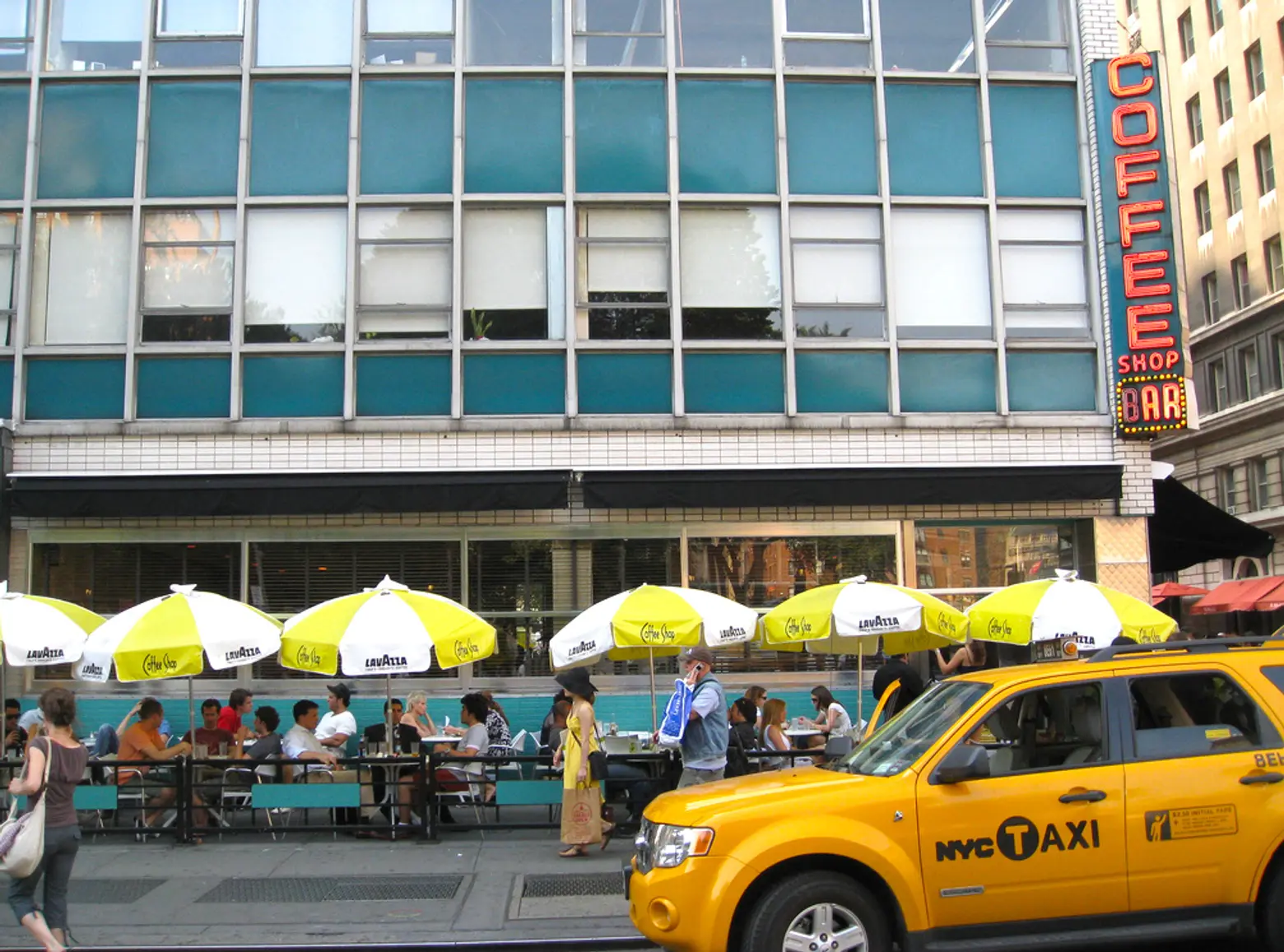 The old Coffee Shop, photo via alphabetjenn on Flickr
As 6sqft previously reported, "Run by former Wilhelmina models, the cafe attracted many celebrities and A-listers. Even with its famous clientele, the restaurant had reasonable prices, reliable standby meals, and nearly all-night hours (it was open 23 hours/day)." Coffee Shop closed in October 2018 due to rising rent and increased expenses.
RELATED: