Brooklyn's Weeksville Heritage Center launches crowd-funding campaign to stay afloat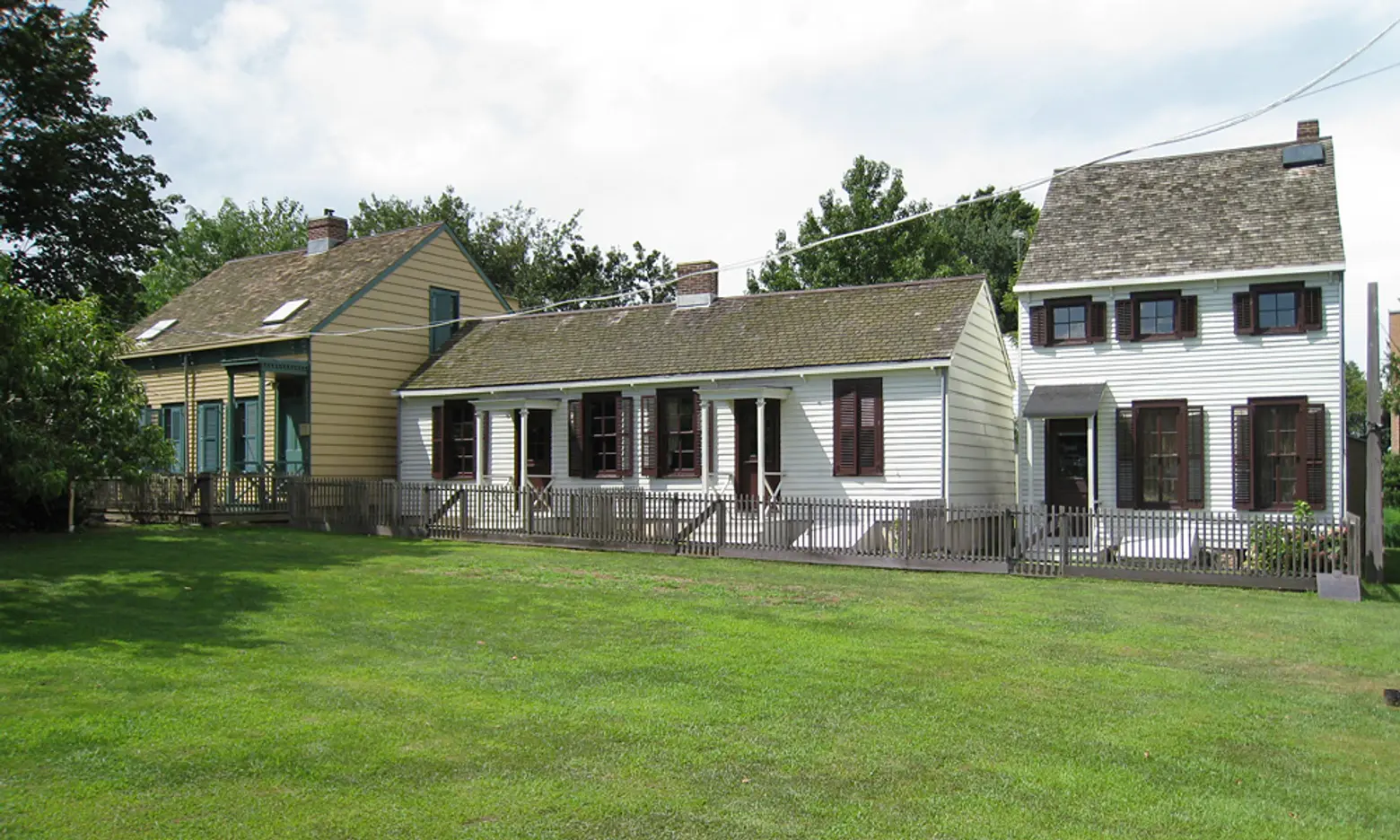 The Hunterfly Road Houses, part of the Center, via Wiki Commons
The Weeksville Heritage Center is dedicated to documenting, preserving and interpreting the history of free African American communities in central Brooklyn and beyond. Built on the site of Weeksville, once the second-largest free black community in Antebellum America, the center maintains the landmarked Hunterfly Road Houses, which are the last standing historical remnants of that remarkable community, and mounts exhibitions, installations, and community programs. But rising operational costs have left the Center in a precarious financial position, and without support, the organization may have to close its doors as early as July. To meet its short-term operating costs, the Weeksville Heritage Center has launched a crowd-funding campaign in the hopes of raising at least $200,000 by June 30th.
While $200,000 would keep the Weeksville Heritage Center's doors open through the summer, that number represents a minimum operating budget. If the crowdfunding campaign reaches $250,000, the Center would be able to "expedite much-needed repairs to the historic Hunterfly Road Houses." If the campaign reaches $300,000, the Weeksville Heritage Center could begin to build an emergency cash reserve.
Weeksville was home to some of the most extraordinary pioneers and advocates in American history: Susan Smith McKinney Steward was the first African-American female physician in New York State; her sister, Sarah Smith Garnet, was the first African-American female principal in the New York City school system, and the founder of the first African-American women's suffrage organization. Weeksville was also home to the first African-American newspaper in the United States, and supported the nation's first integrated school. Helping to preserve and honor that extraordinary past helps encourage an extraordinary future. Help save Brooklyn's black history; help enrich Brooklyn's future. So far, the campaign has raised over $18,000 in 6 days. You can donate here.
RELATED: