Brooklyn Children's Museum installs a rooftop playscape made from reclaimed water tower wood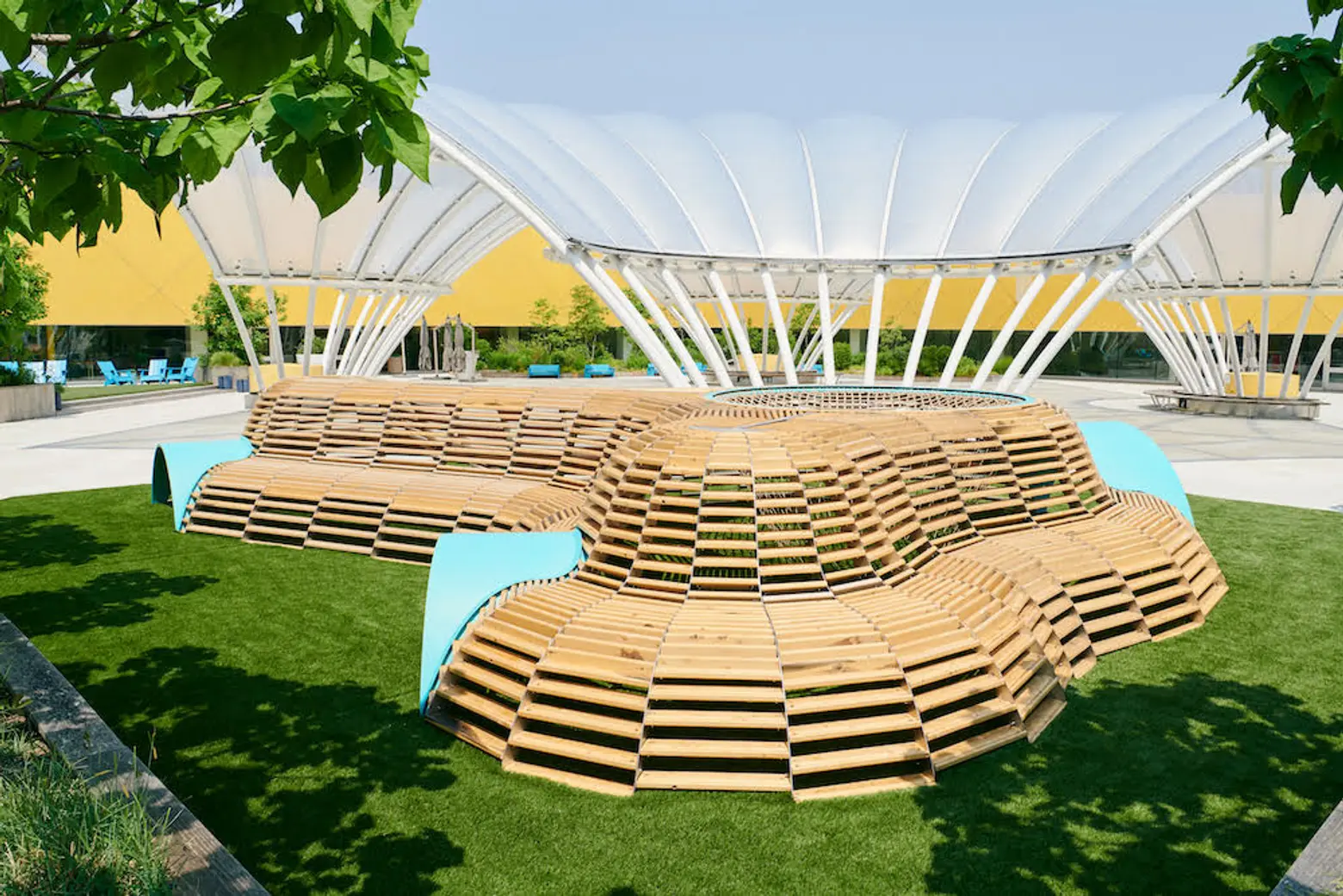 Images courtesy of Tri-Lox
Images courtesy of Tri-Lox
A new interactive playscape created by design and fabrication practice Tri-Lox brings creative play to the rooftop terrace at Brooklyn Children's Museum in Crown Heights. Inspired by the unique nests made by the baya weaver bird, Nest is made from reclaimed NYC water tower wood fashioned into an organic form; the woven landscape has a climbable exterior, circular hammock area and permeable interior space, all designed to foster free play and discovery.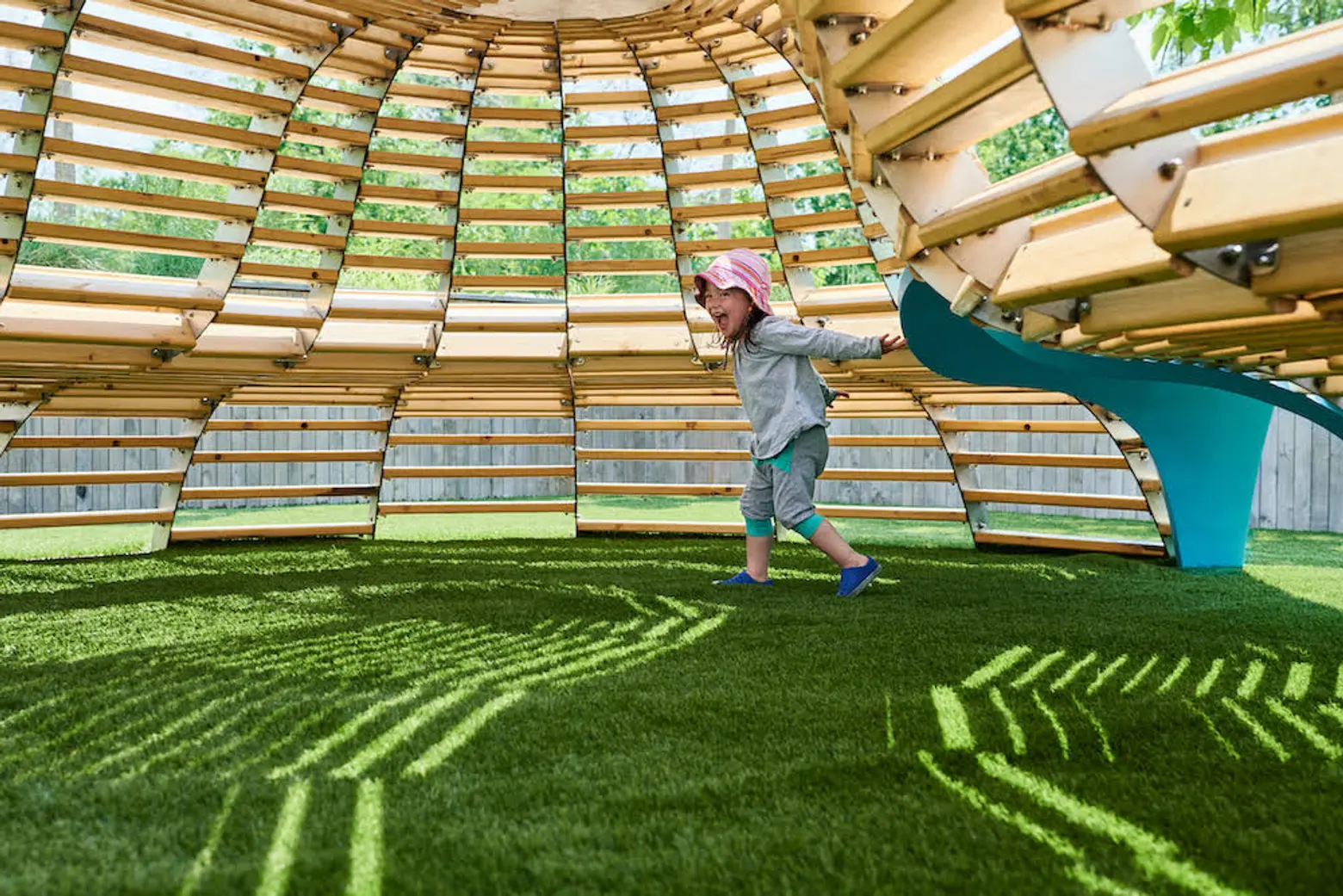 The philosophy of city playscapes inspired by nature is particularly relevant at a time when nontraditional play structures and adventure playgrounds are being rediscovered. Nest stands in contrast to what's usually found in urban playgrounds, which dictates strict uses instead of encouraging free play and discovery.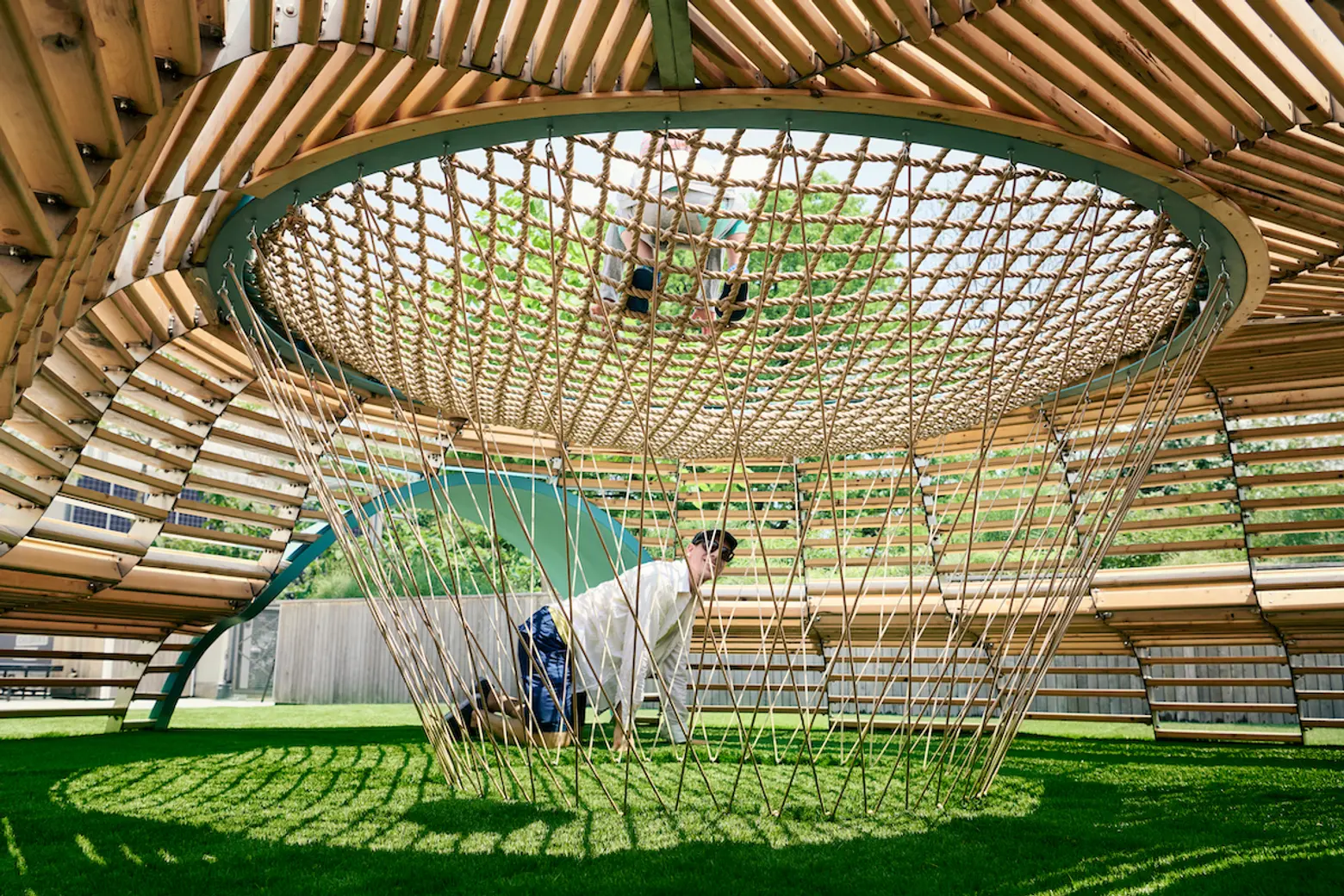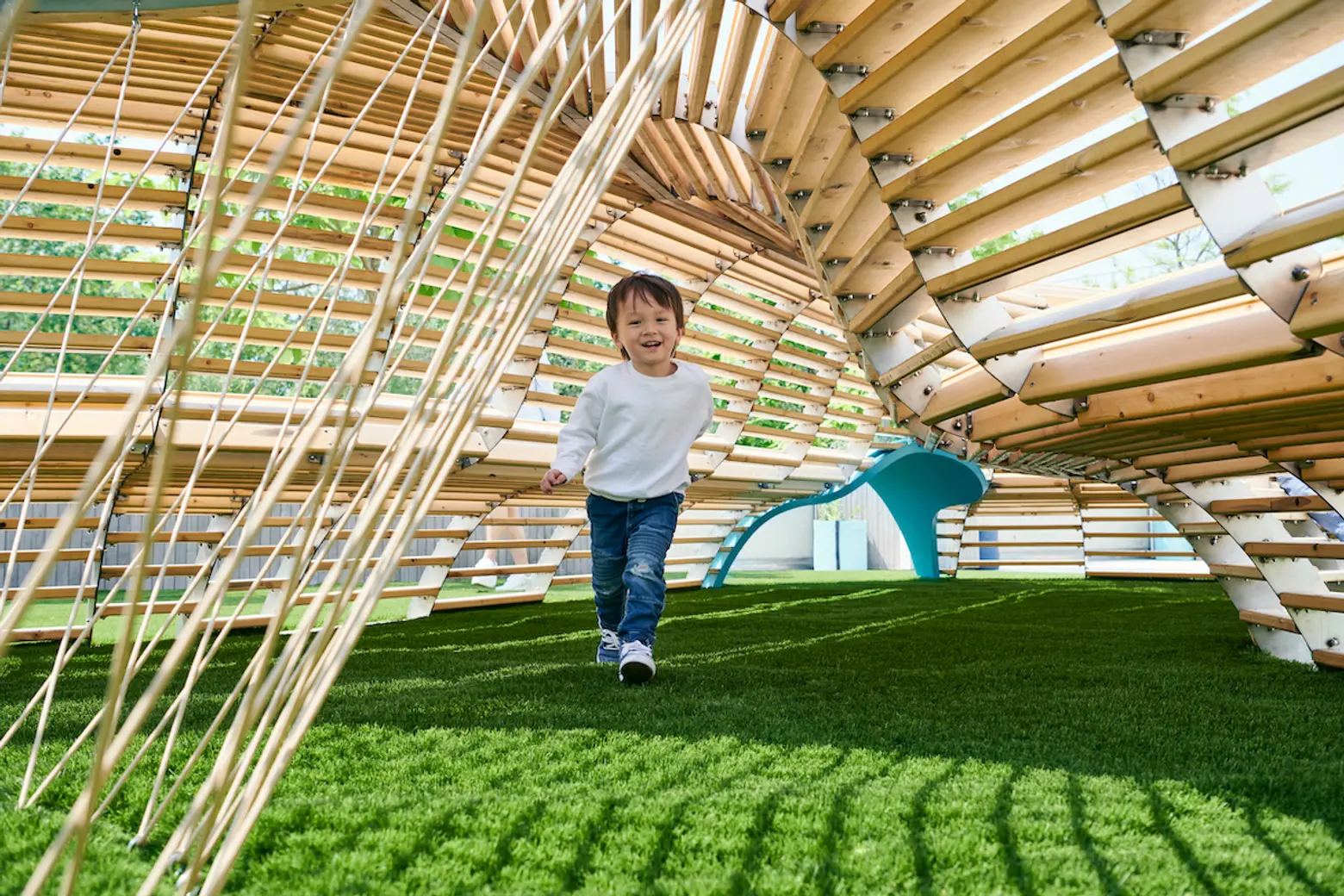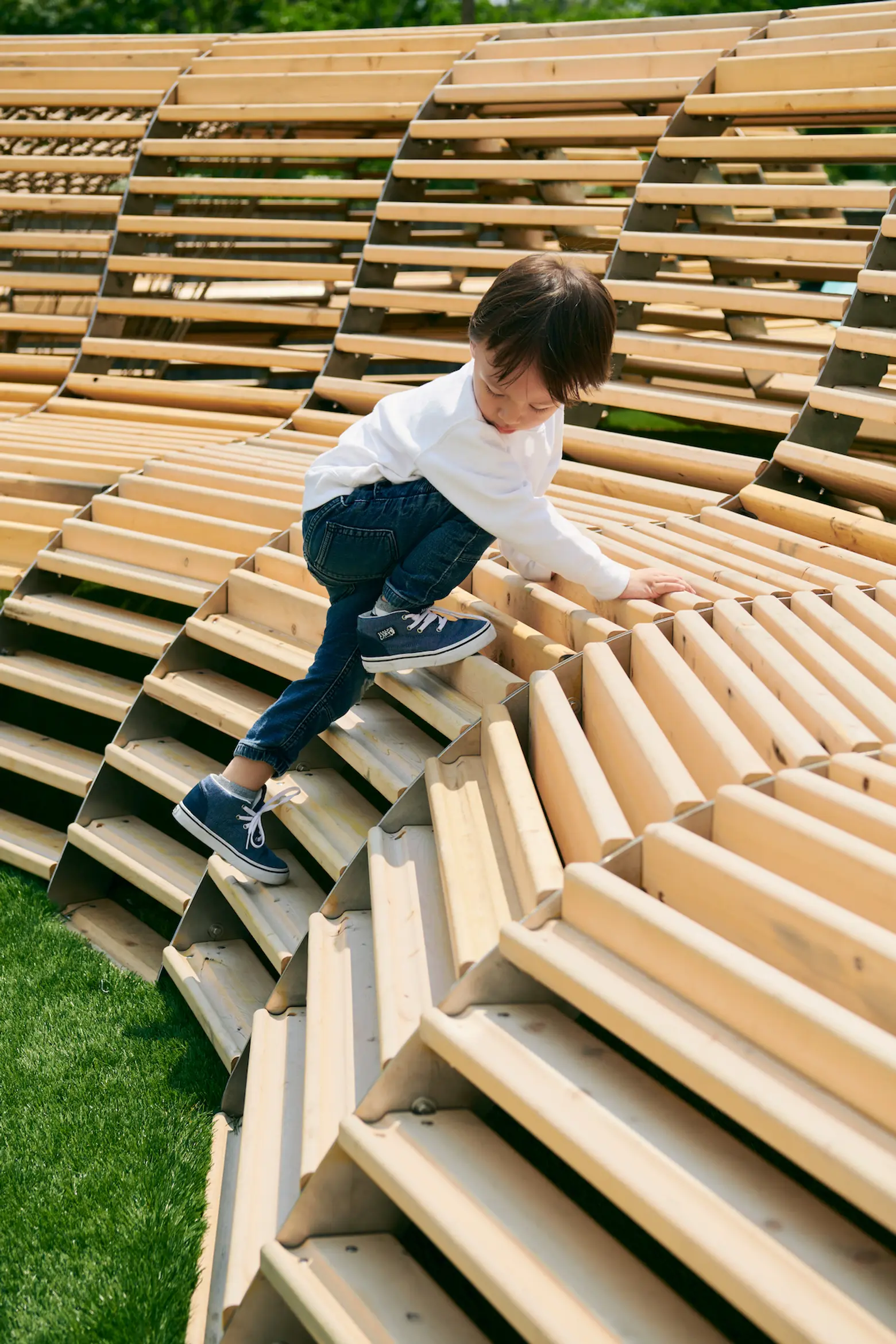 According to Alexander Bender, co-founder and managing partner of Tri-Lox, "In exploring the museum's educational collection, we came upon a series of incredible bird nests and let them inspire our design. One nest in particular, made by he baya weaver bird, offers an intricately woven form with rooms, tunnels, and multiple entries. This concept was then transformed into a climbable playscape that retains the natural materiality of the nest and tells a story of an iconic design within our vertical urban habitat– the NYC rooftop wood water tower. We quite literally brought the water tower back to the rooftop with this project–it just had to be turned into a giant nest first."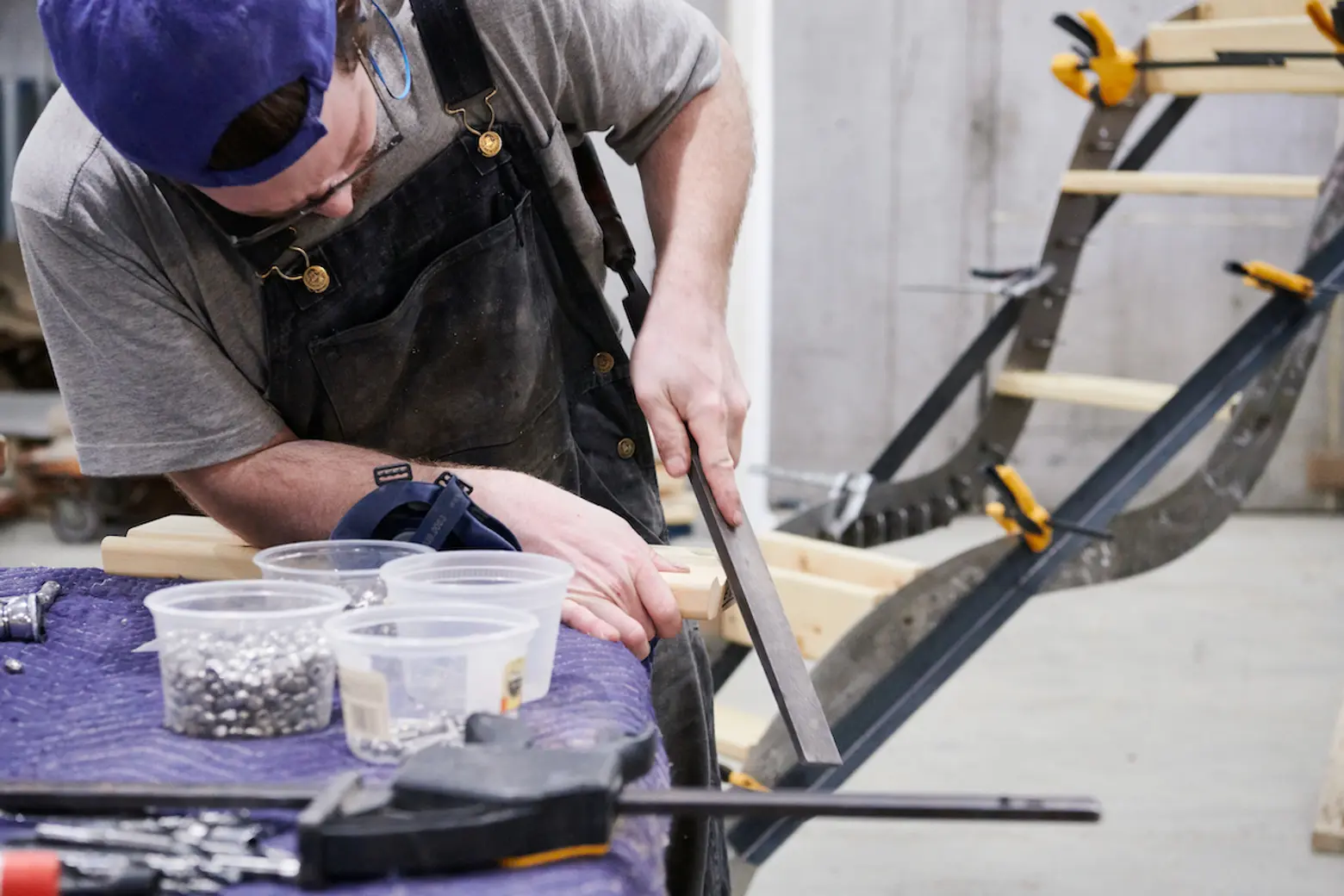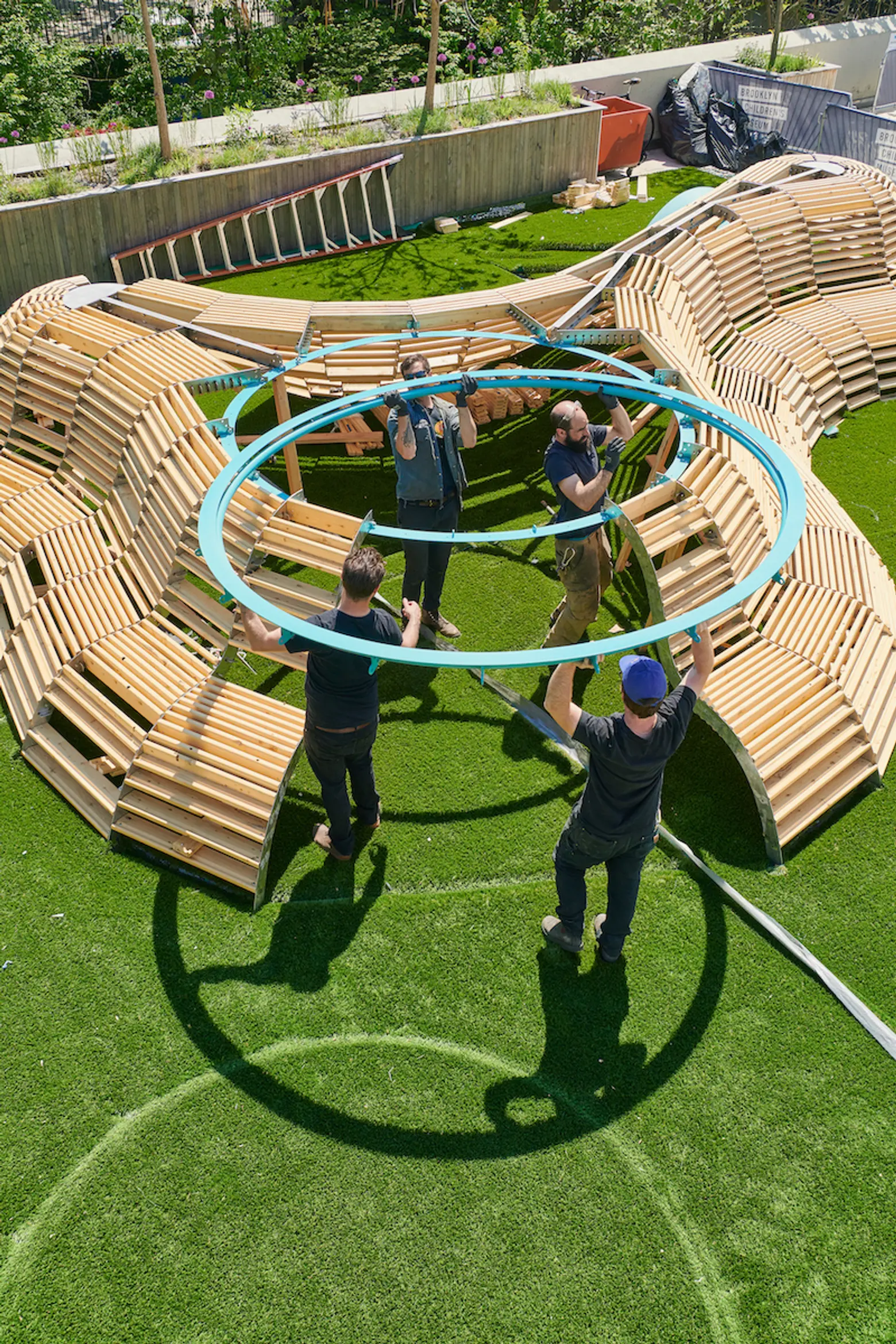 The museum's terrace pavilion, itself a feat of architectural design by Toshiko Mori, is a unique community gathering space on the museum's 20,000 square foot rooftop, connected to Brower Park below with a mini-woodland, and landscaped boardwalk, and plantings. Nest gives children as well as caregivers a place to play, climb, and explore the surrounding nature within an urban environment. The 1,800 square-foot nest installation complements the pavilion as a new focal point.
According to Stephanie Wilchfort, President and CEO at the Brooklyn Children's museum, "With the shared priority of creating a community-representative space that can serve children at various ages and stages of development, NEST met the Museum's priorities for a climbable and iconic play structure and pushes those design strategies even further to incorporate contemporary theories of play and child development. The baya weaver nest's organic form aligns with philosophies around non-prescriptive play, leaving the experience open ended, offering new challenges to children as they grow, and ideally bringing them back to the Museum to learn from its rotating exhibitions that expand upon its diverse collection.
RELATED:
Images courtesy of Tri-Lox