Brooklyn's Ample Hills Creamery files for bankruptcy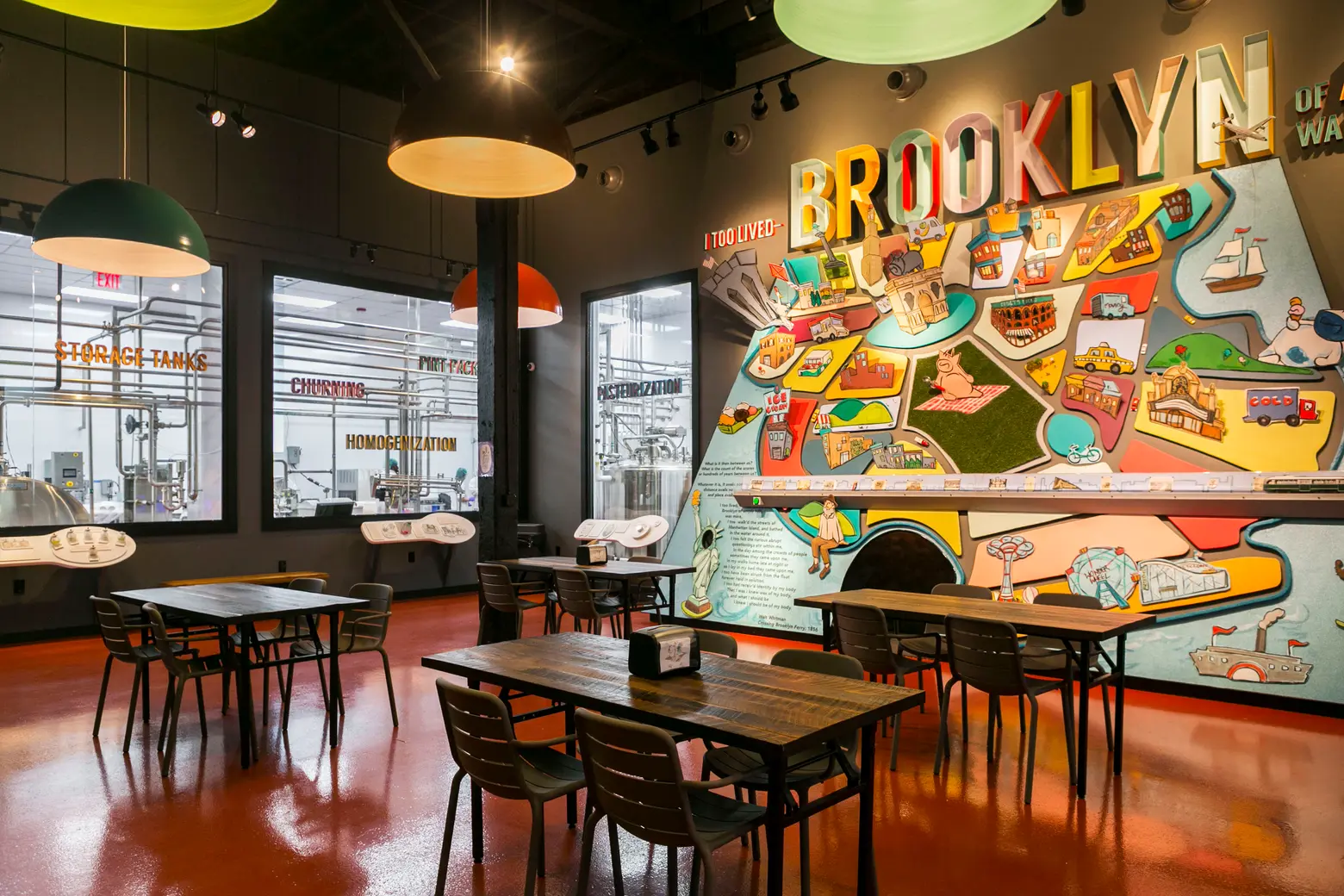 Popular Brooklyn-based ice cream purveyor Ample Hills Creamery has filed for Chapter 11 bankruptcy, the Real Deal reported. The filing will enable the company to restructure its debt and organizations while keeping its 13 New York stores open. In a statement to the website, Ample Hills said the filing was not as a result of the current COVID-19 pandemic, but instead allows for the business to "course correct."
According to the Real Deal, construction costs and legal issues stemming from the Ample Hills Factory, which opened in Red Hook in the summer of 2018, have created losses. "Because the Factory delays impacted Ample Hills' expansion strategy, the Factory has not been as fully utilized as Ample Hills originally planned, which has led to continuing operating losses," reads an affidavit filed by Smith.
A spokesperson for the company told the Brooklyn Paper that filing was necessary to "preserve and ultimately bring Ample Hills into its next phase."
"In order to do this, we are filing for Chapter 11 bankruptcy, which allows us to restructure and refocus," the company said. "We have learned a lot from our growth and this a strategic decision that allows us to course correct and continue doing what we love most: creating a delicious product from scratch, in our beloved Brooklyn home."
Jackie Cuscuna and Brian Smith founded the company in 2010 as a pushcart business in Prospect Park, quickly becoming well known for its quirky flavors. The pair has opened 13 stores in New York, one in Jersey City, and two in Florida. The store's location in California closed in January, Eater reported.
[Via The Real Deal]
RELATED: