BOUNCE Collection by Véronique Baer Will Make Your Foam Matress Jealous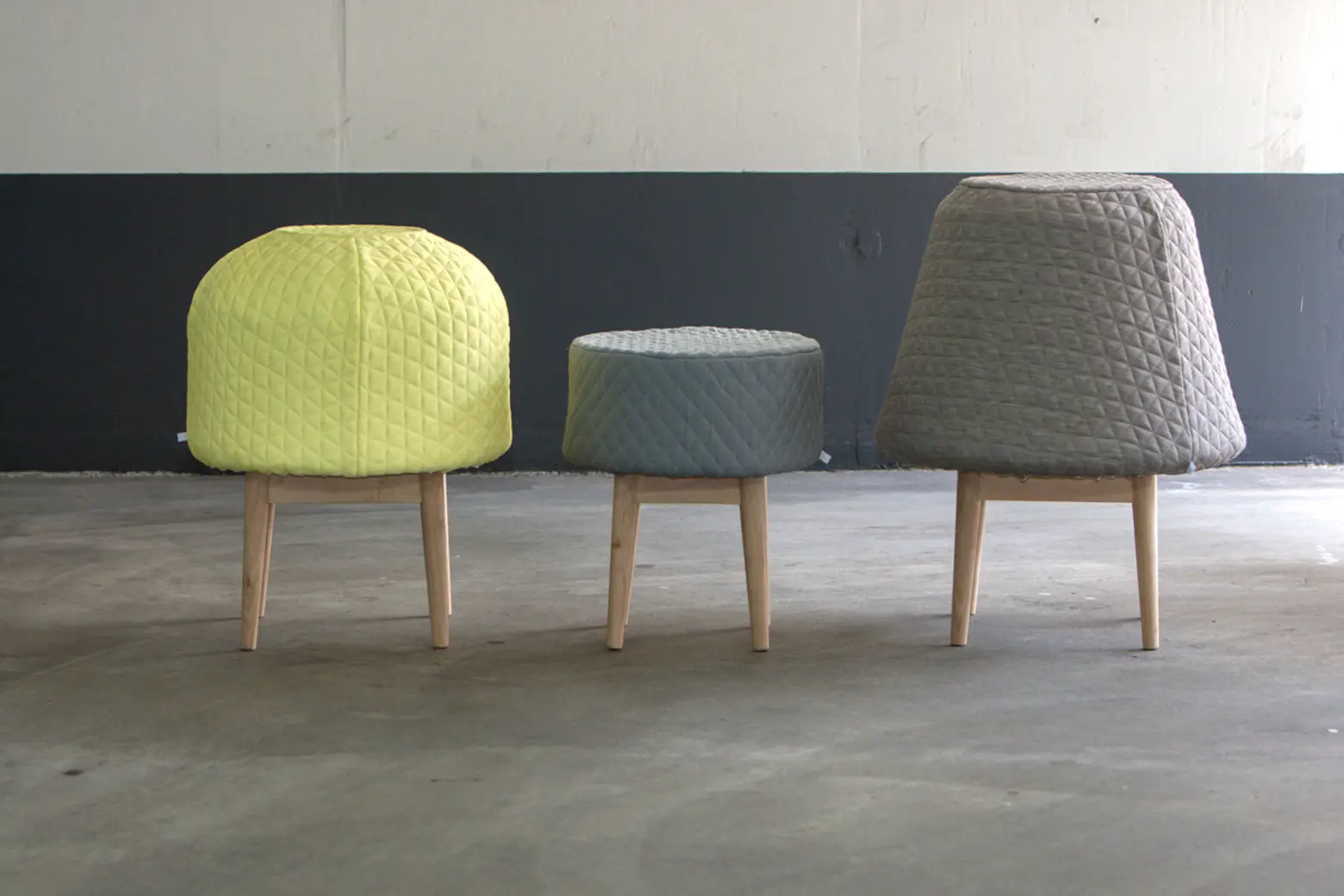 Comfy foam is not just for mattresses and your grandma's slippers anymore.  The BOUNCE Collection by Véronique Baer is made up of sculptural foam seating that can be adapted as chairs, stools, ottomans, and even chaise lounges.  The quilted pieces transform to the body that sits on them, and when that person gets up they bounce back to their original form.
Véronique Baer had three goals when creating the BOUNCE collection: to create an adaptable seat that would offer maximum comfort; keep production simple and the product affordable; and bring joy to the user.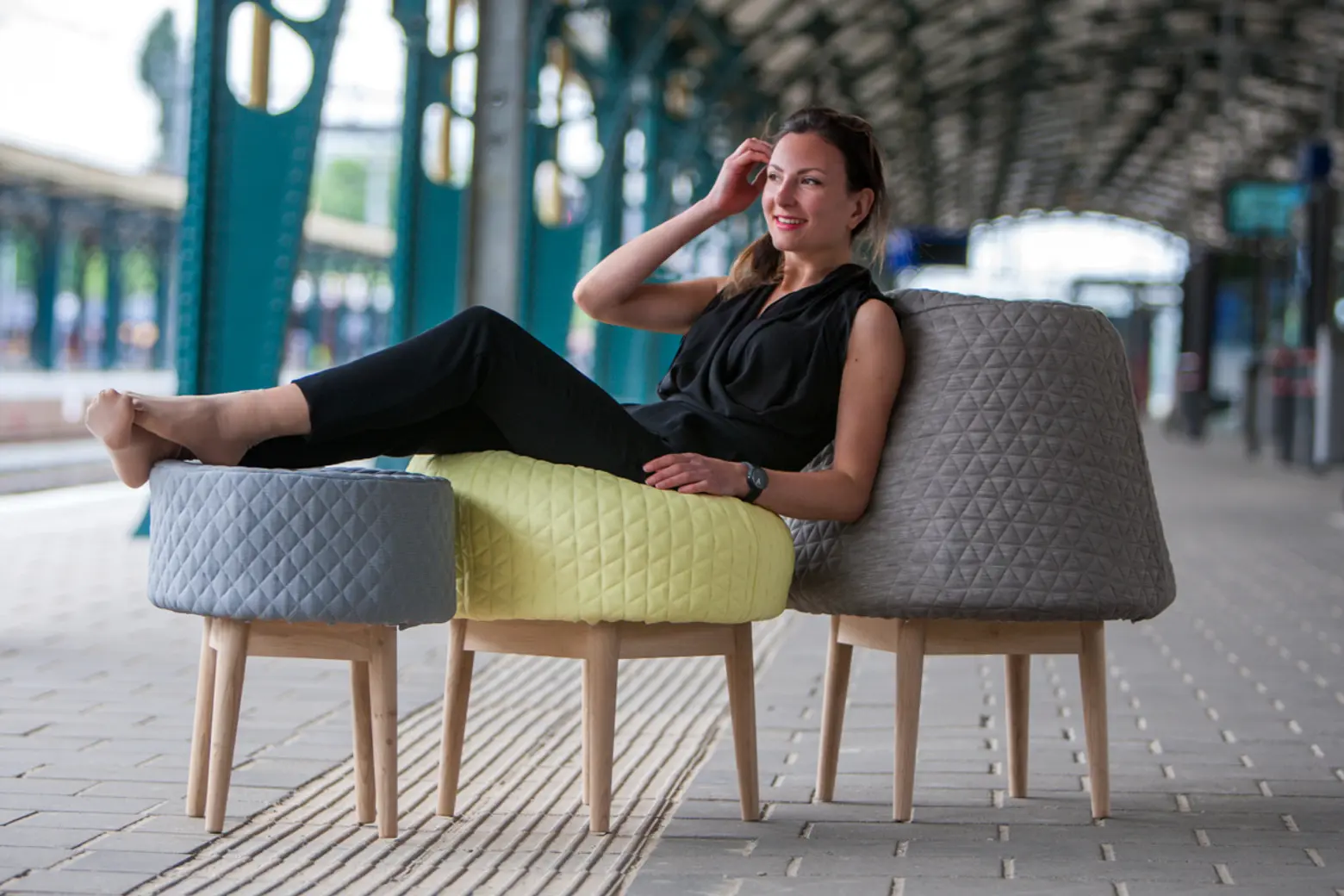 Véronique Baer is a Netherlands-based designer whose works are playful, simple and functional.  She experiments with putting together different materials and functions in unusual contexts, while ensuring the end product is as simple and user-friendly as possible.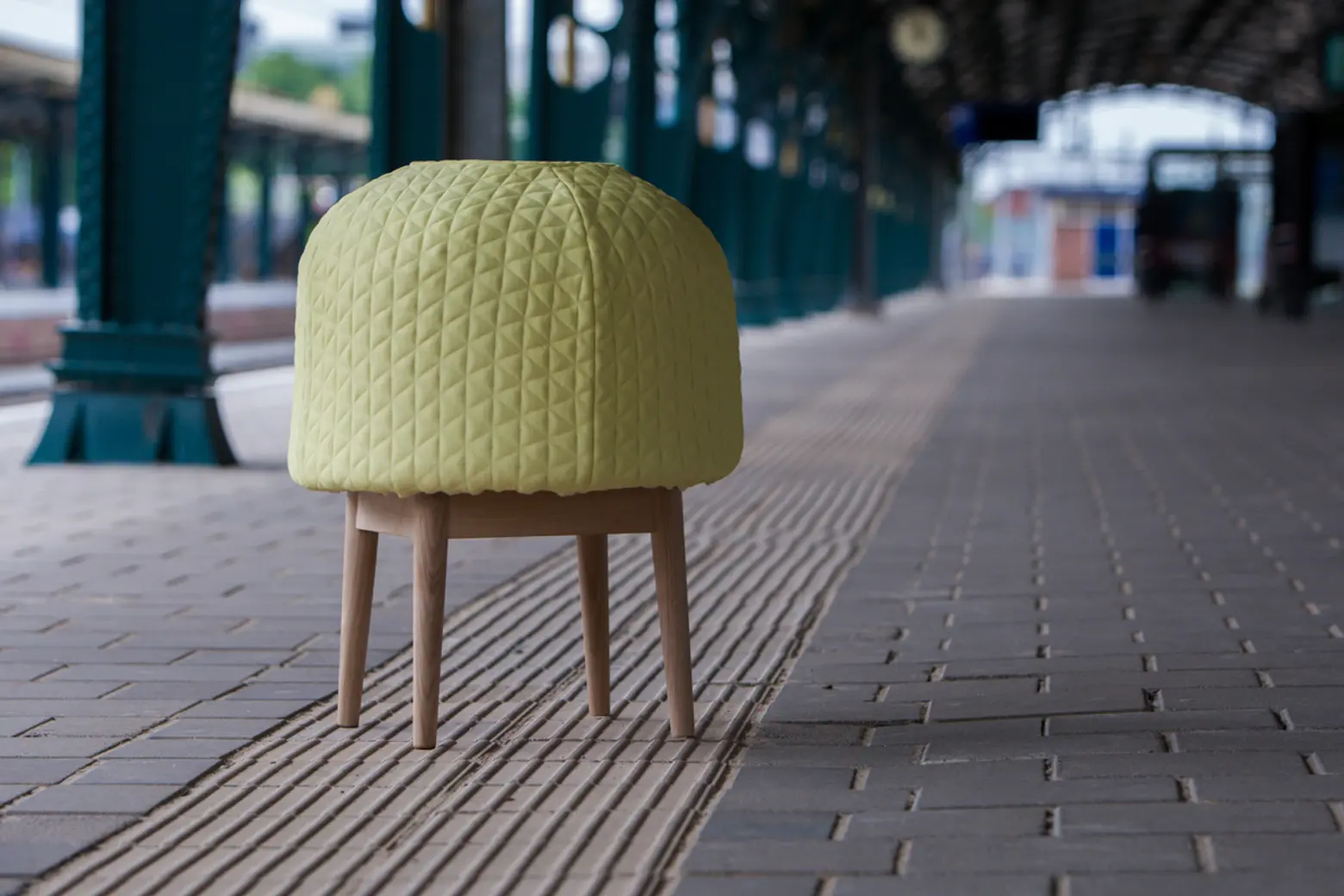 Construction of the BOUNCE pieces is uncomplicated.  Two foam plates glued together at their ends create the body of the chair, which is covered in flexible furniture fabric from the Dutch brand Febrik.
The BOUNCE family has three members–Anton, Christine and Olaf.  Anton is the largest and surrounds the user on his/her back and sides.  Middle child Christine makes a comfortable chair, while little Olaf is a perfect stool.  When combined, the trio functions as a lovely chaise.  The only negative aspect of these versatile pieces?  It's going to be pretty darn hard to get up from their foam embrace!
See more of Véronique Baer's work at her site.
[Via Design Milk]
Images © Peter van Nobelen