Blue Chip Buys: 15 Central Park West Is New York City's Most Expensive Building, Other Contenders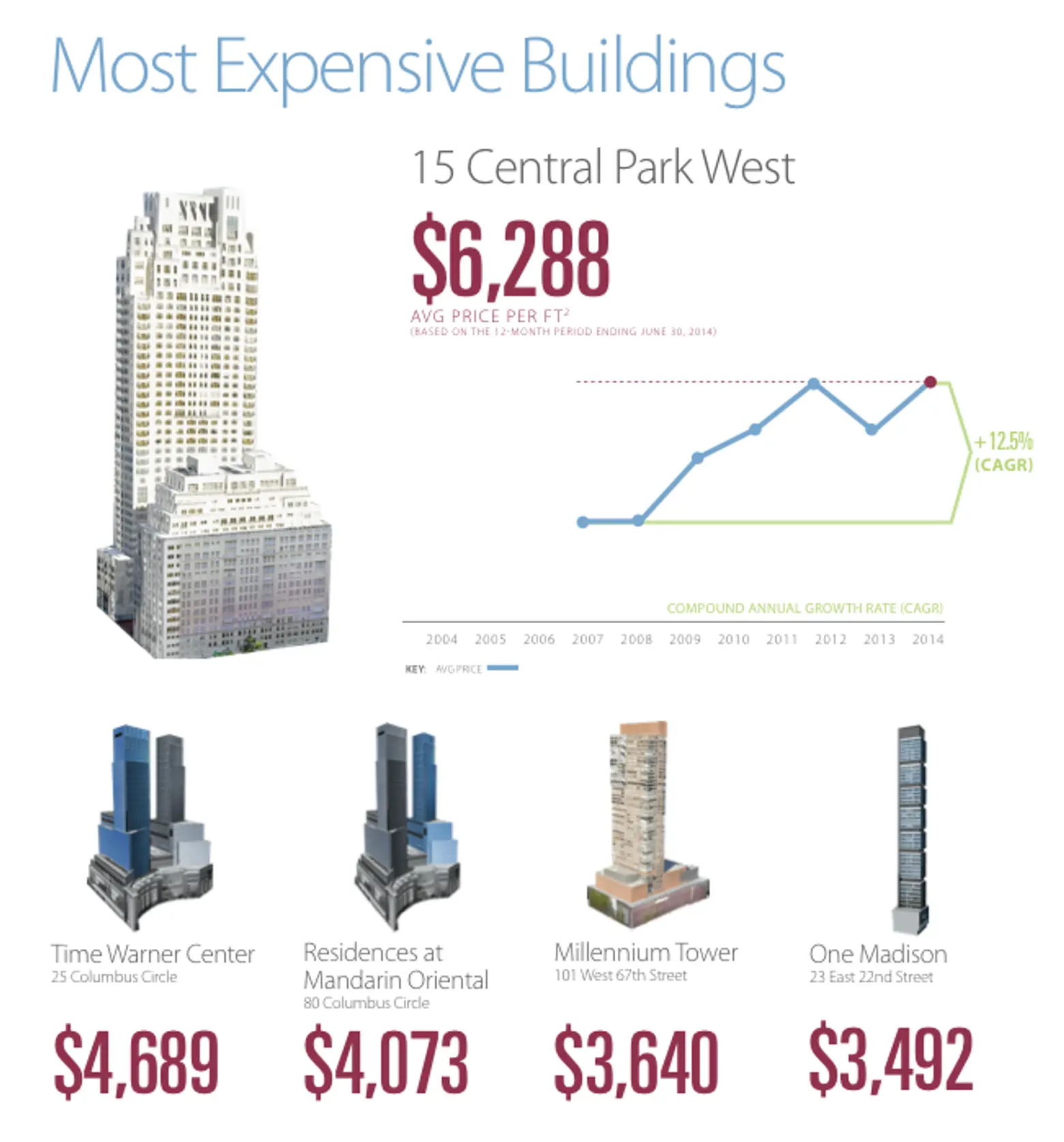 Even with the thousands of new residential units that have hit the market in the last year, there are still a handful of tried-and-true properties in Manhattan that will always be coveted by the rich, the famous, and those who just wish they were rich or famous. So which properties sit at the top of this list? We turn the CityRealty 100 for the low-down on what buildings have outdone all of the rest. Their latest report tracks the performance of Manhattan's top 100 condo buildings through the second quarter of 2014.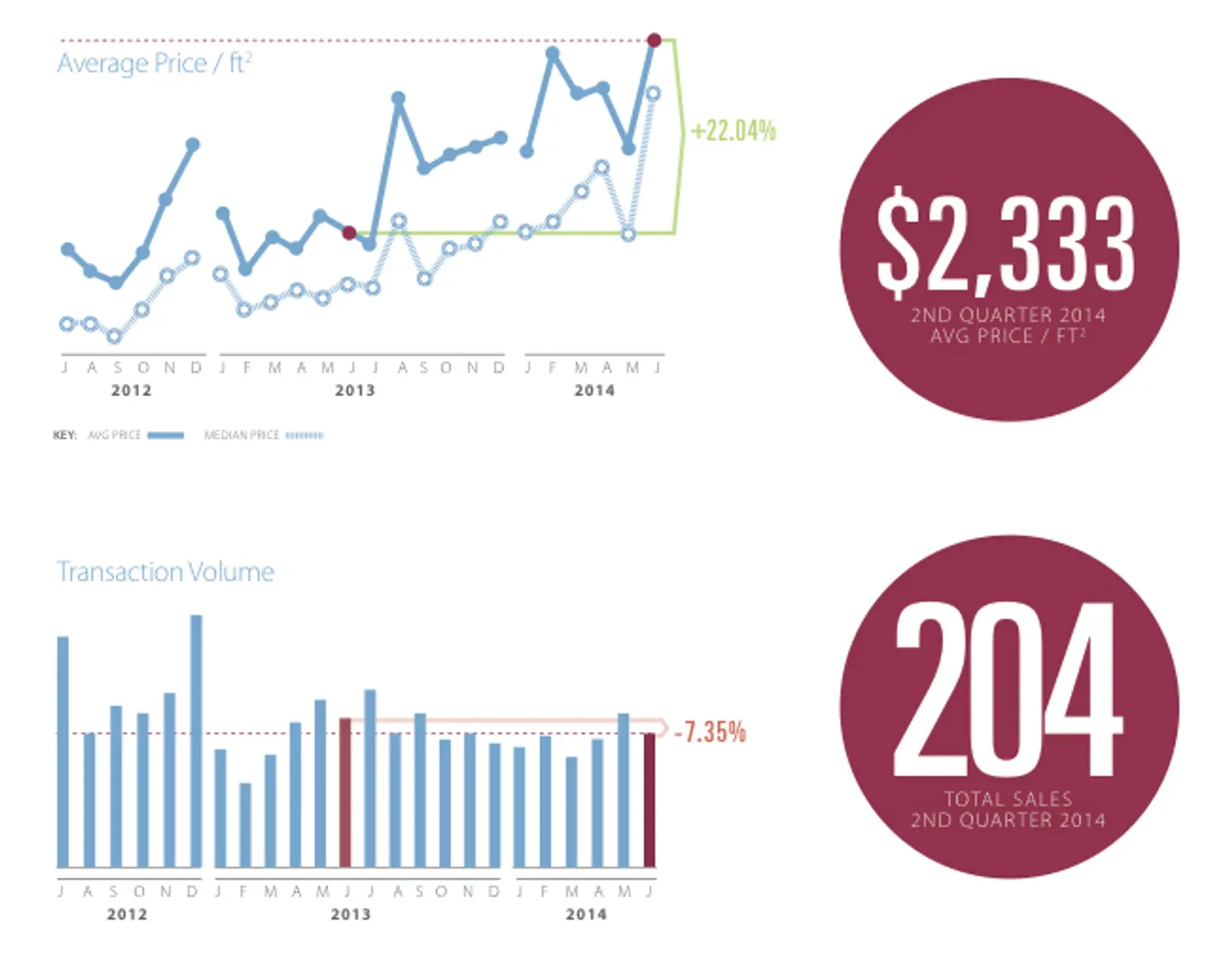 According to CityRealty, the market for luxury condos saw a sharp increase in price over the past year. During the first quarter of the year, 204 apartments were sold in buildings that are a part of the CityRealty 100, with an average price per square foot of $2,333. This represents a price increase of 22.0% as compared to the same quarter of 2013.
Here are the top sales recorded for 2Q 2014: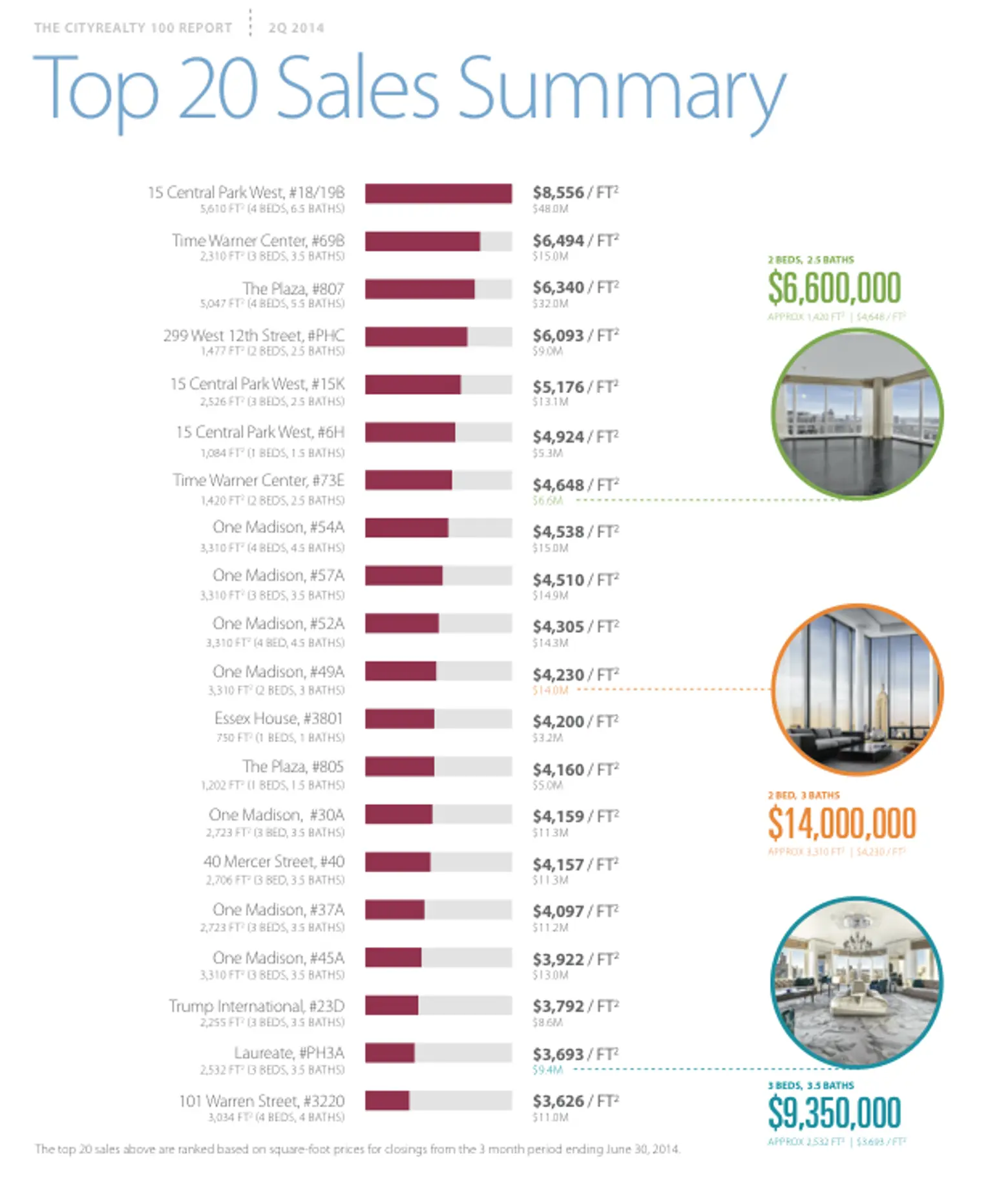 Unsurprisingly, billionaire and celeb hideout 15 Central Park West hosts the priciest pads in town. The most expensive sale during this period was recorded at the address, coming in at $48 million, and units on an average are going for $6,288 per-square-foot. And if you aren't convinced that everyone wants to live here, let it be known that someone was willing to pay over $5 million for the maid's quarters just a couple of weeks ago.
For a more in-depth look, you can download CityRealty's full report here.