Apply for 53 Affordable Units in Historic Harlem, Starting at $494/Month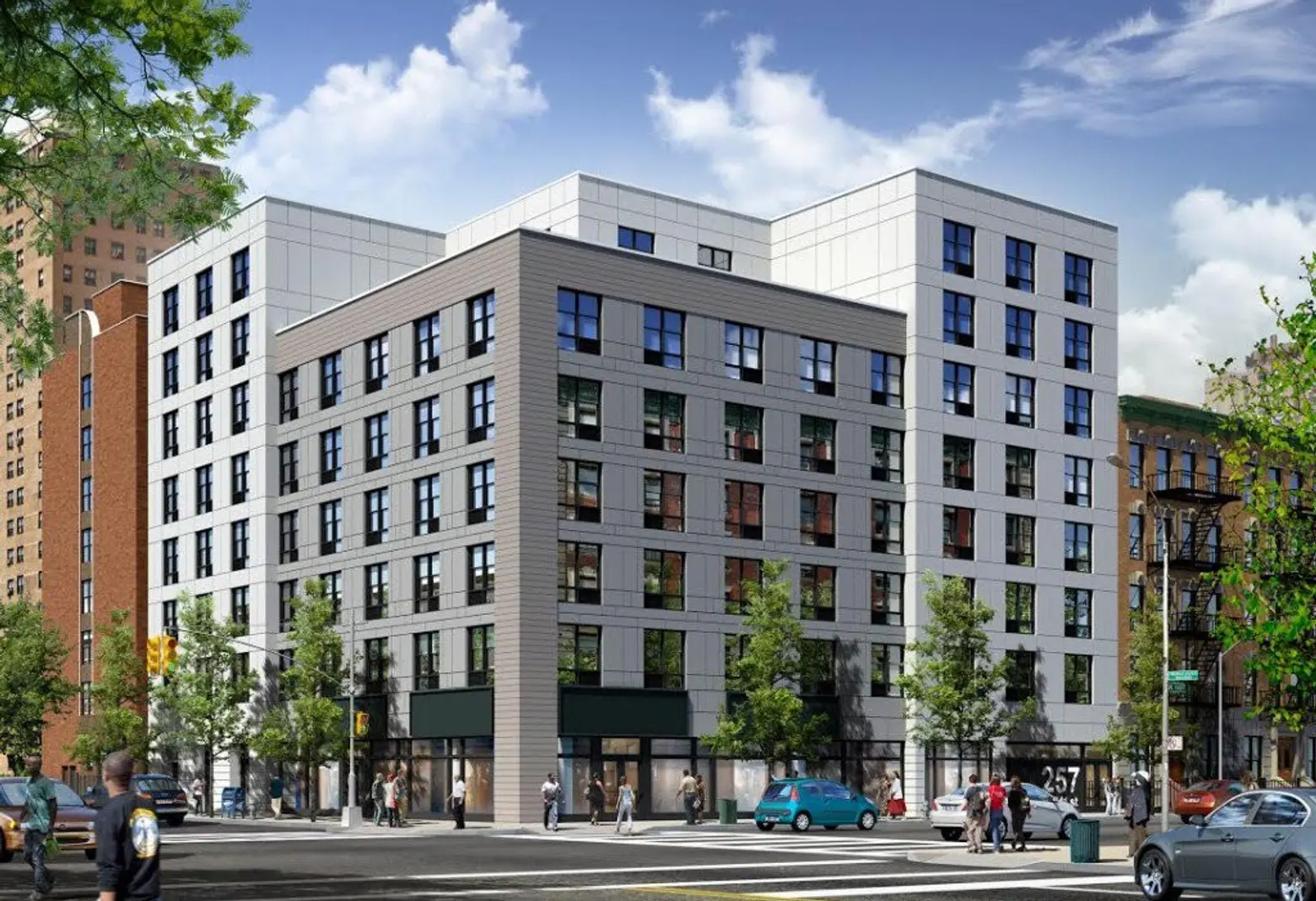 The lottery is open for 53 brand new affordable units at 275 West 140th Street in central Harlem. The building, dubbed Strivers Plaza in reference to its proximity to the nearby historic homes of Striver's Row, is an eight-story structure designed by affordable housing gurus Aufgang Architects. As previously reported by Yimby, Radson Development was able to build bigger than zoning would normally allow due to the inclusion of the below-market rate units, as well as an 8,000-square foot supermarket in what's considered a "food desert." Available units go from $494/month studios to $2,405/month two-bedrooms for people with a wide range of annual earnings — 40 to 165 percent of the area median income.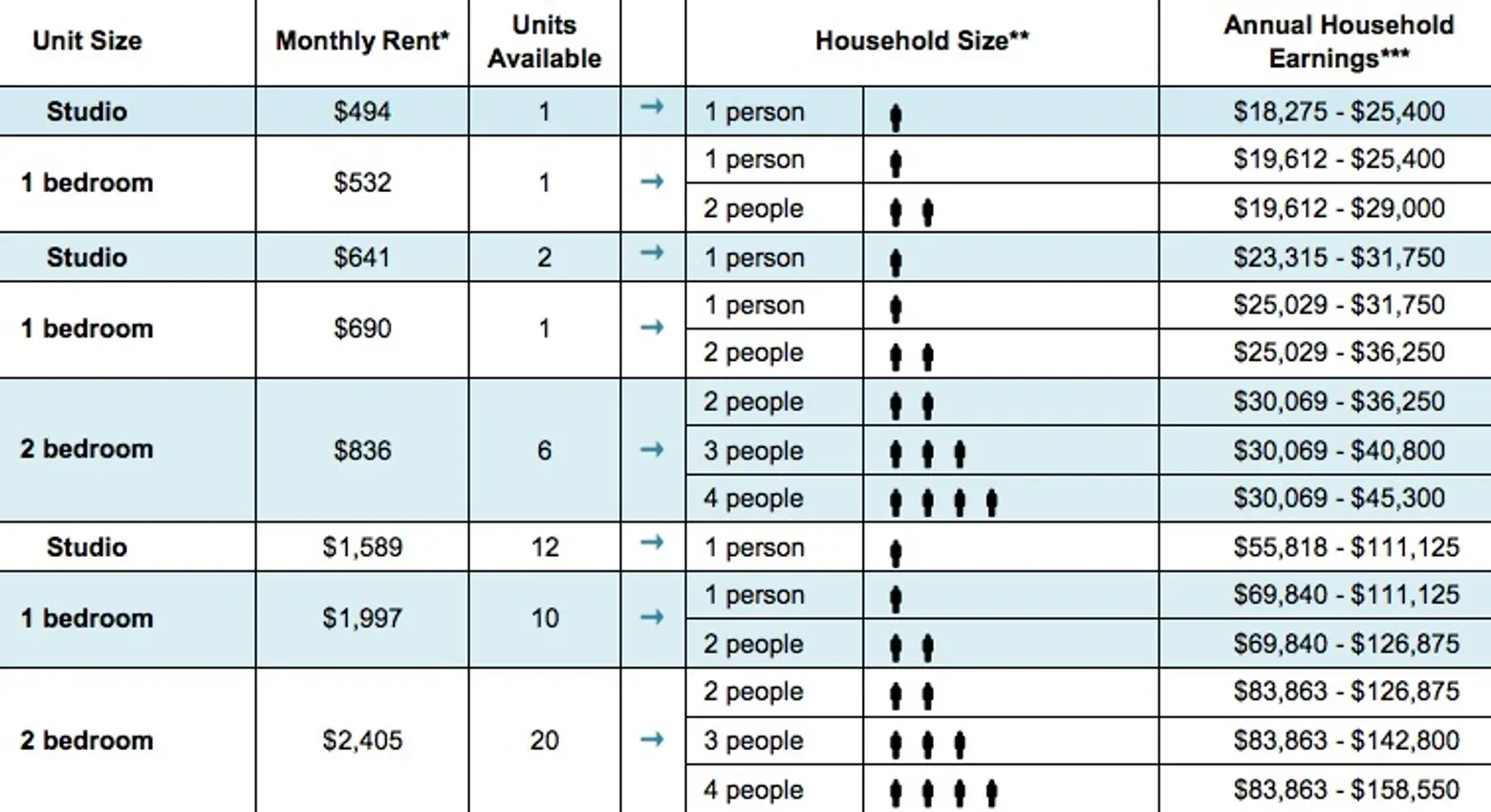 The ground floor will also hold a 500-square-foot community facility, and tenants will have access to rec rooms, bike storage, a second-floor recreation area, and rooftop terrace.
Qualifying New Yorkers can apply for the affordable units at Strivers Plaza until September 23, 2016. Residents of Manhattan Community Board 10 will be given preference for 50% of the units. Complete details on how to apply are available here (pdf). Questions regarding this offer must be referred to NYC's Housing Connect department by dialing 311.
Use 6sqft's map below to find even more ongoing housing lotteries.
If you don't qualify for the housing lotteries mentioned, visit CityRealty.com's no-fee rentals page for other apartment deals in the city.
RELATED: