Apply for 30 Affordable Units in Three Williamsburg Buildings, Starting at $532/Month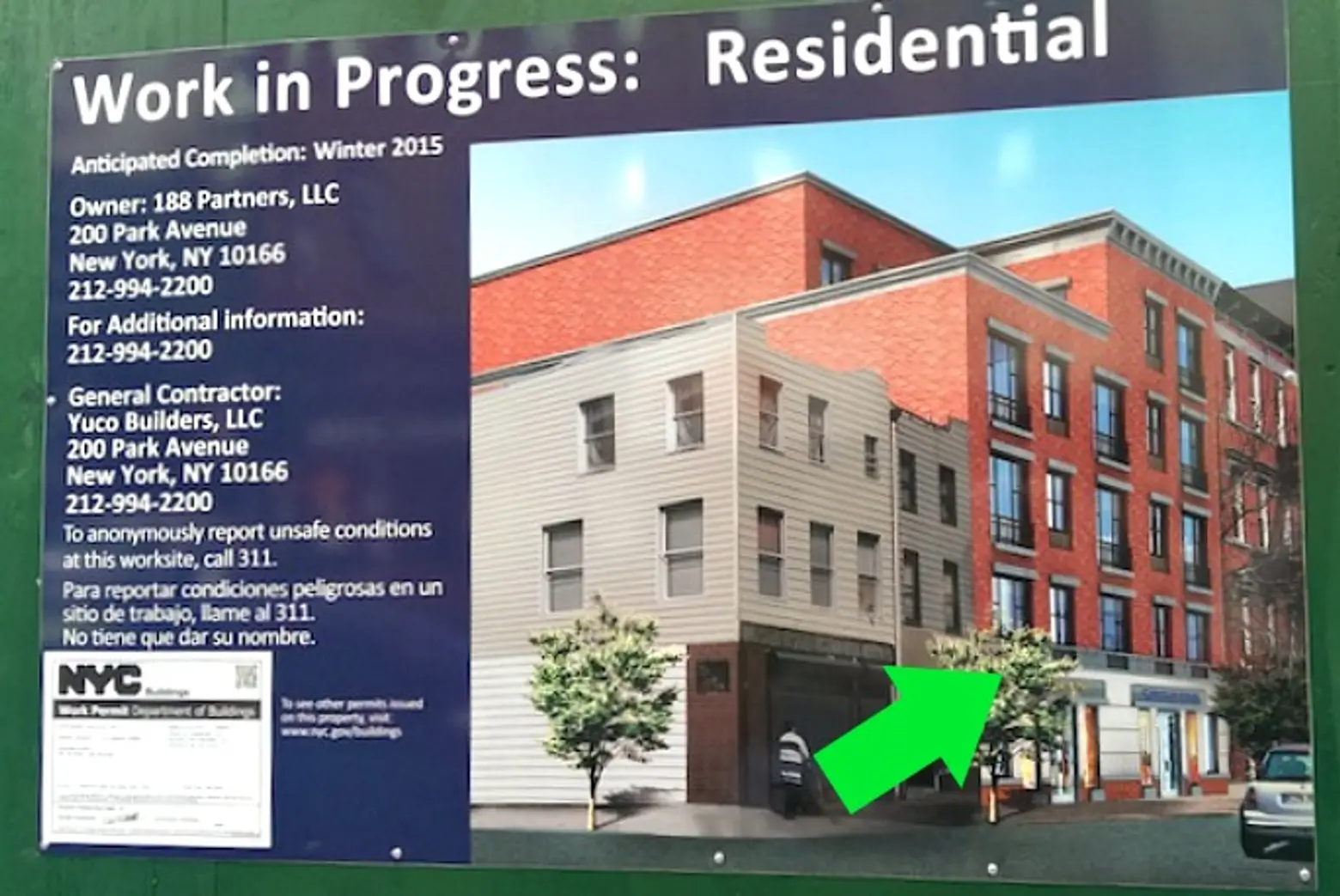 A rendering of 356 Bedford Avenue from the construction fence from July, 2014. Via Brownstoner
Here's the third affordable housing lottery to open in Williamsburg over the past few weeks. First, 33 units opened at 149 Kent Avenue, followed by 13 more spread across five small buildings. Now, 30 additional apartments are up for grabs at 37 Ten Eyck Street, 37 Maujer Street, and 356 Bedford Avenue, according to the NYC HPD. The Bedford address, the largest of the buildings, is located in the heart of South Williamsburg, just north of the Williamsburg Bridge between South 3rd and South 4th Streets, near a cluster of trendy bars and restaurants; the Maujer and Ten Eyck buildings are in East Williamsburg between Union Avenue and Lorimer Street. According to the posting, the units range from $532/month one-bedrooms to $1,182/month three-bedrooms.

The three sites were constructed on vacant lots through the Low-Income Affordable Marketplace Program. Back in 2010, they were announced as part of a project of four mixed-income residential buildings that would've brought 90 affordable units to Williamsburg. At the time, the project drew criticism from local residents and elected officials who felt it was unfair that the majority of the affordable apartments were studios or one-bedrooms, therefore limiting the number of families who could apply. Judging by the breakdown above, however, these concerns were taken into consideration.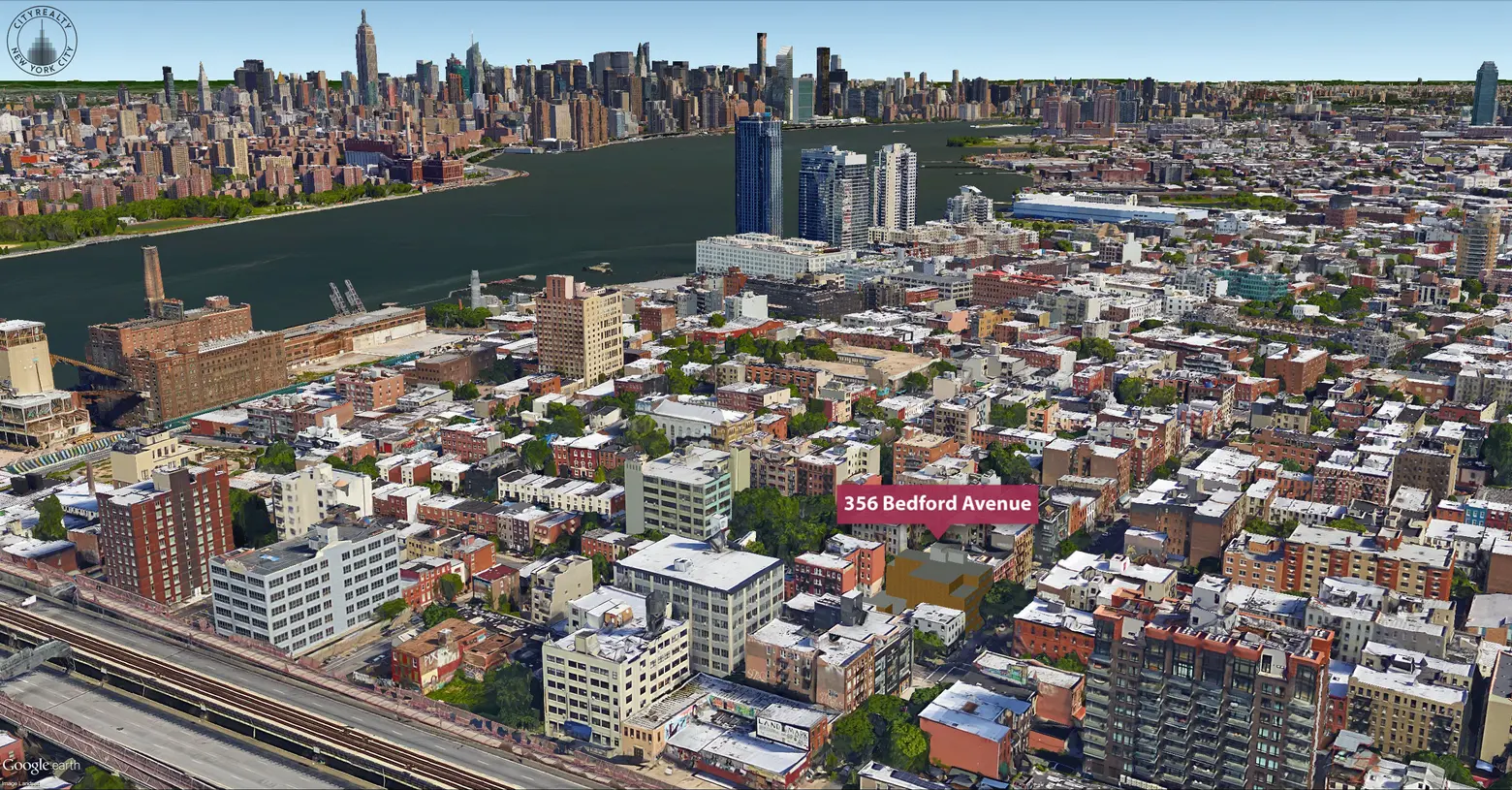 In 2014, as Brownstoner first reported, the four vacant lots were snapped up by the Housing Development Corporation to build 100 percent affordable buildings. All buildings were filed simultaneously with Bong Yu PC Engineers and Architects as the applicants of record. Permits filed for 356 Bedford show that the five-story red brick building will have 19 units and 34,289 square feet of total floor area. There will be ground-floor retail, and the first and second floors will be shared by a health care facility. Above, there will be five apartments per floor, and tenants will be provided a laundry room, tenant storage, a bike room, and communal roof deck.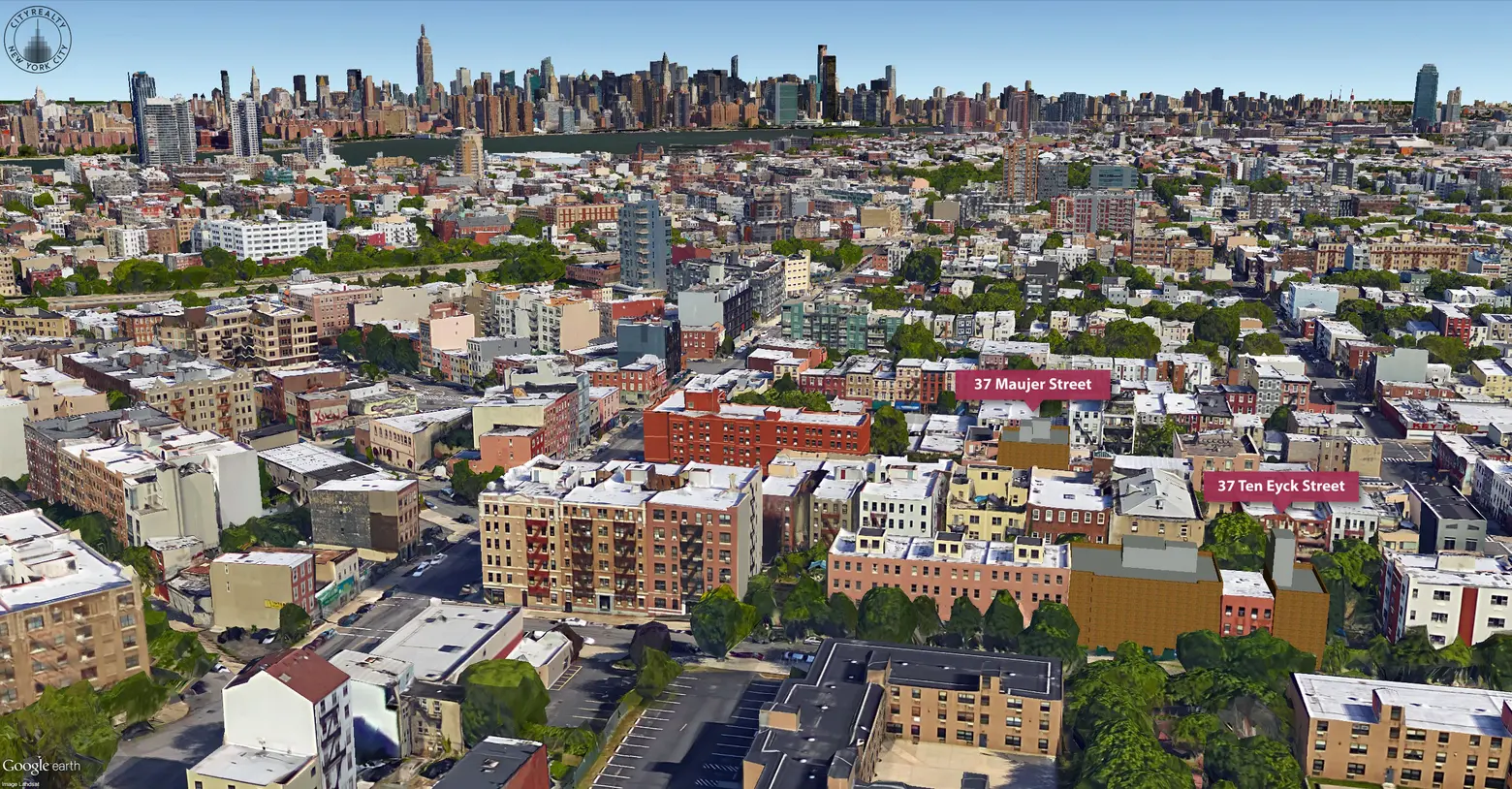 37 Ten Eyck Street will be the smallest of the trio with just 6,397 square feet and six units. The building will include bike parking, a recreation space, tenant storage, and a communal laundry room. One block north, 37 Maujer will house 10 units throughout 14,262 square feet of floor area. The building will have the same amenities as the Ten Eyck building, and each floor will have either two or three apartments. All three buildings will have elevators. The developers are also building the fourth building at 33 Ten Eyck Street, which will have 18 units.
Those who qualify can apply here.
All Google Earth renderings courtesy of CityRealty.
RELATED: