An illuminated steel whale has surfaced on Broadway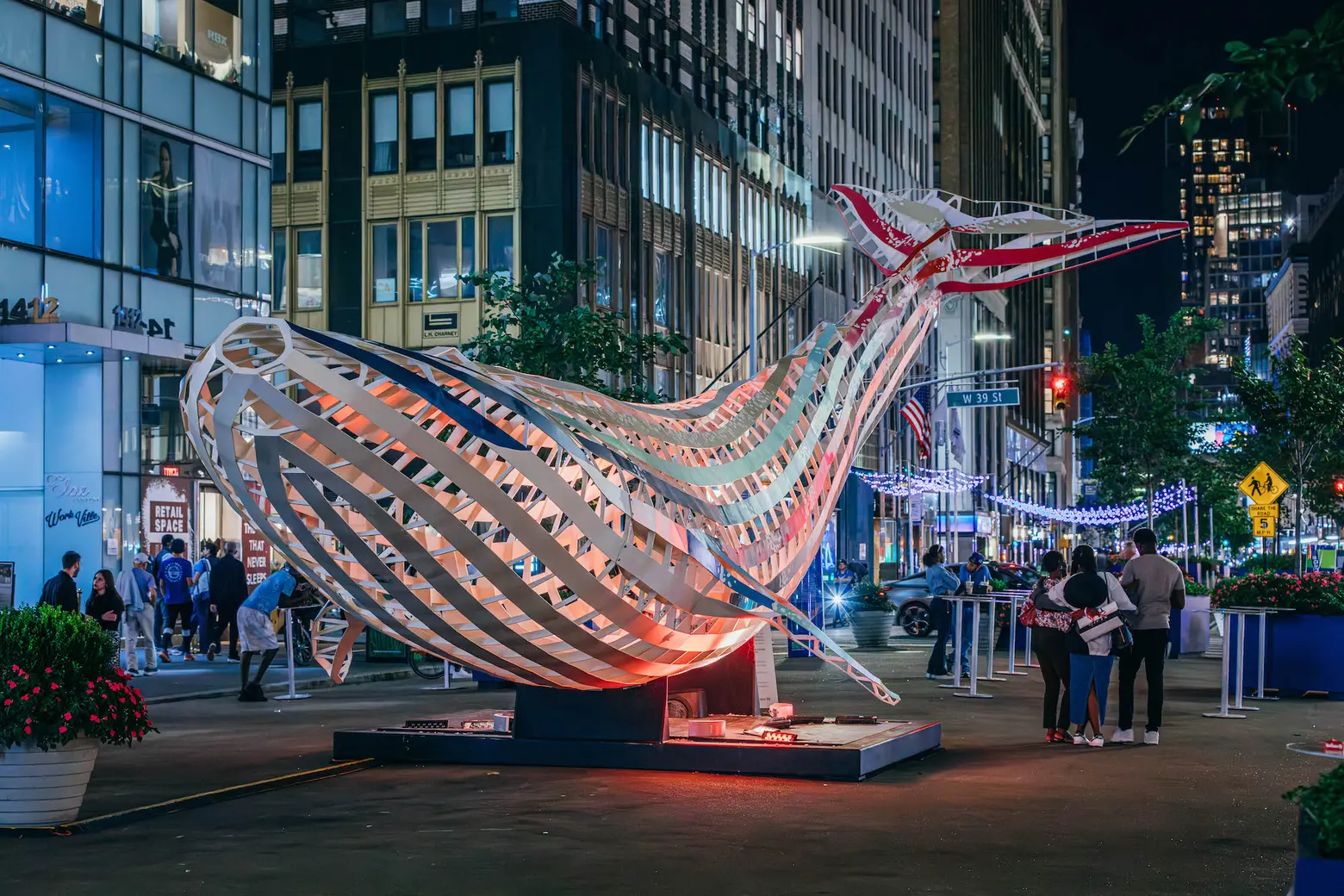 Photos courtesy of Alexandre Ayer / @DiversityPics for the Garment District Alliance
A massive, illuminated steel whale has arrived on the streets of the Garment District. Located on the Broadway pedestrian plazas between 38th and 39th Streets, "Echoes – A Voice from Unchartered Waters" is a 55-foot-long interactive art and sound installation meant to inspire deeper thought about the ways our daily routines affect the environment. Created by artist, designer, and researcher Mathias Gmachl, "Echoes" is free and open to the public through November 13. The installation is the latest public artwork sponsored by the Garment District Alliance.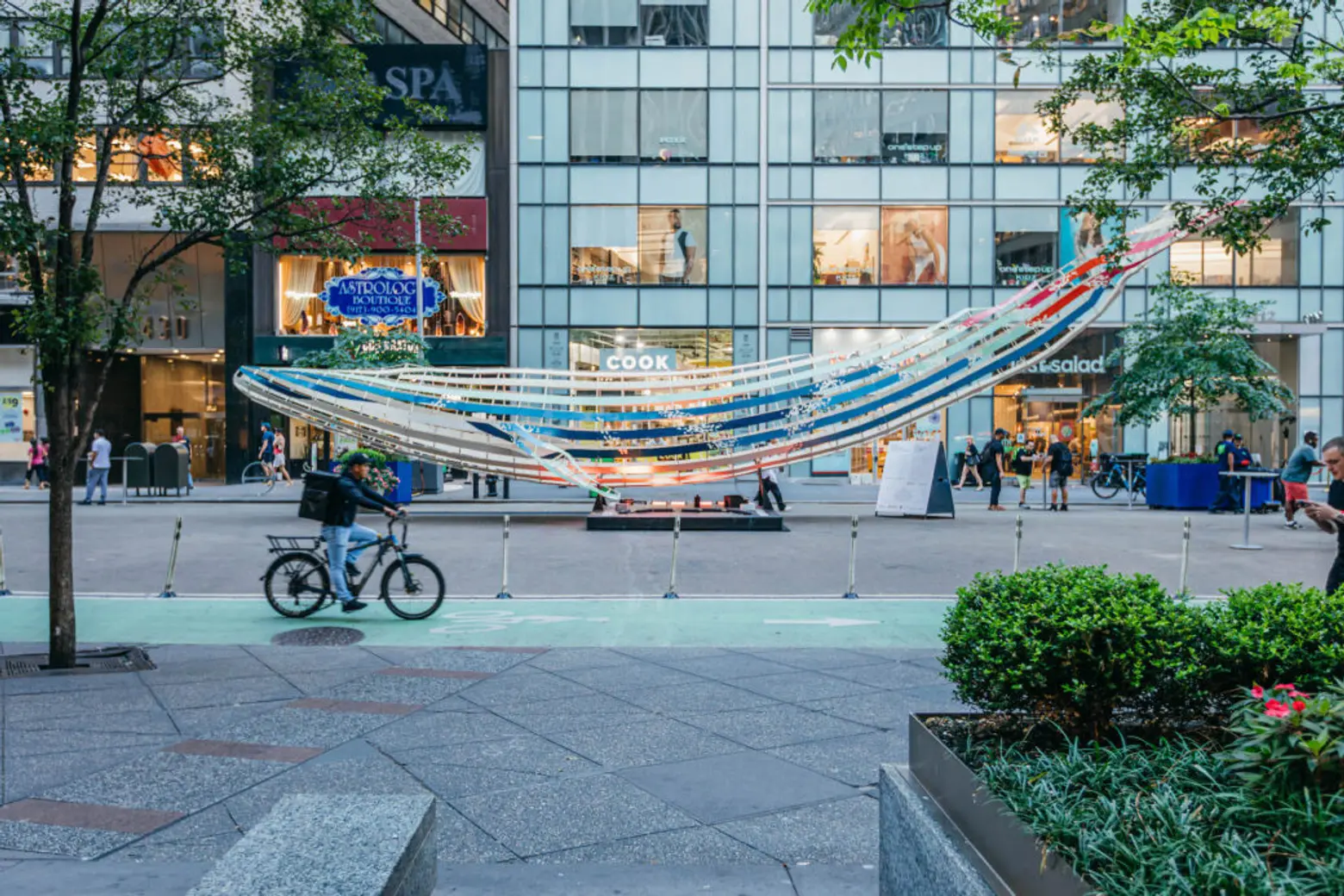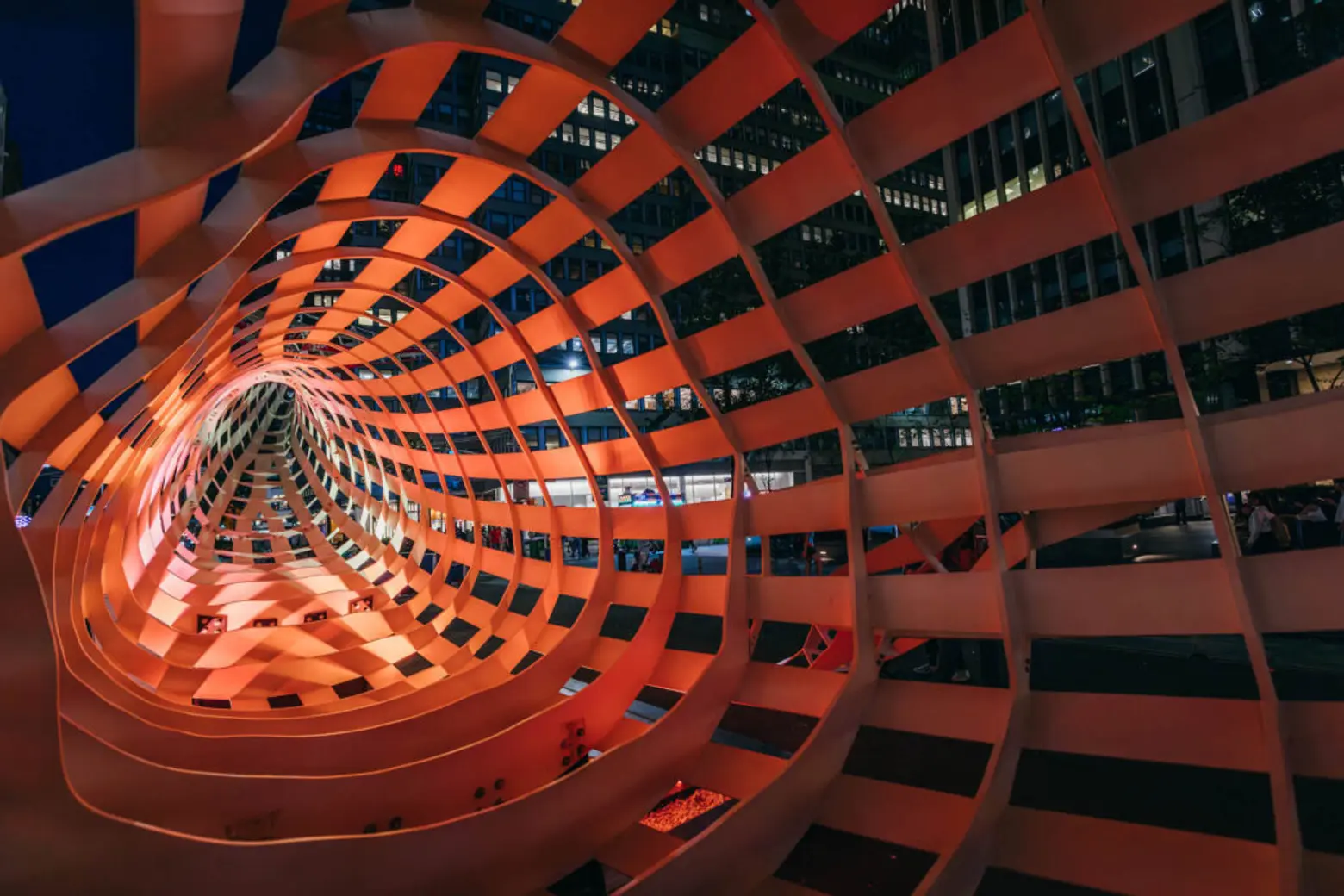 When interacting with the installation, visitors are met with a melodic soundscape that references the serene underwater world of the whale. The tranquil sounds are meant to represent the "harmonious" existence that is possible if humans were to respect the environment.
Upon taking a step closer to the structure, the installation will reveal a layer of noise pollution, which is meant to represent the effects of the industrialized world on Earth's ecosystems. This drastic contrast between the serene sounds of the sea and harsh noise pollution is designed to encourage dialogue about the planet's future and influence viewers to think about the effects of human activity on the natural environment.
"With its serene ambiance, 'Echoes – A Voice from Unchartered Waters' is a magnificent installation that will captivate passersby with its beauty while sparking important conversations about the future of our planet," Barbara A. Blair, president of the Garment District Alliance, said.
"We are thrilled to showcase Mathias Gmachl's incredible work, and we invite the public to marvel at this display in the Garment District this fall."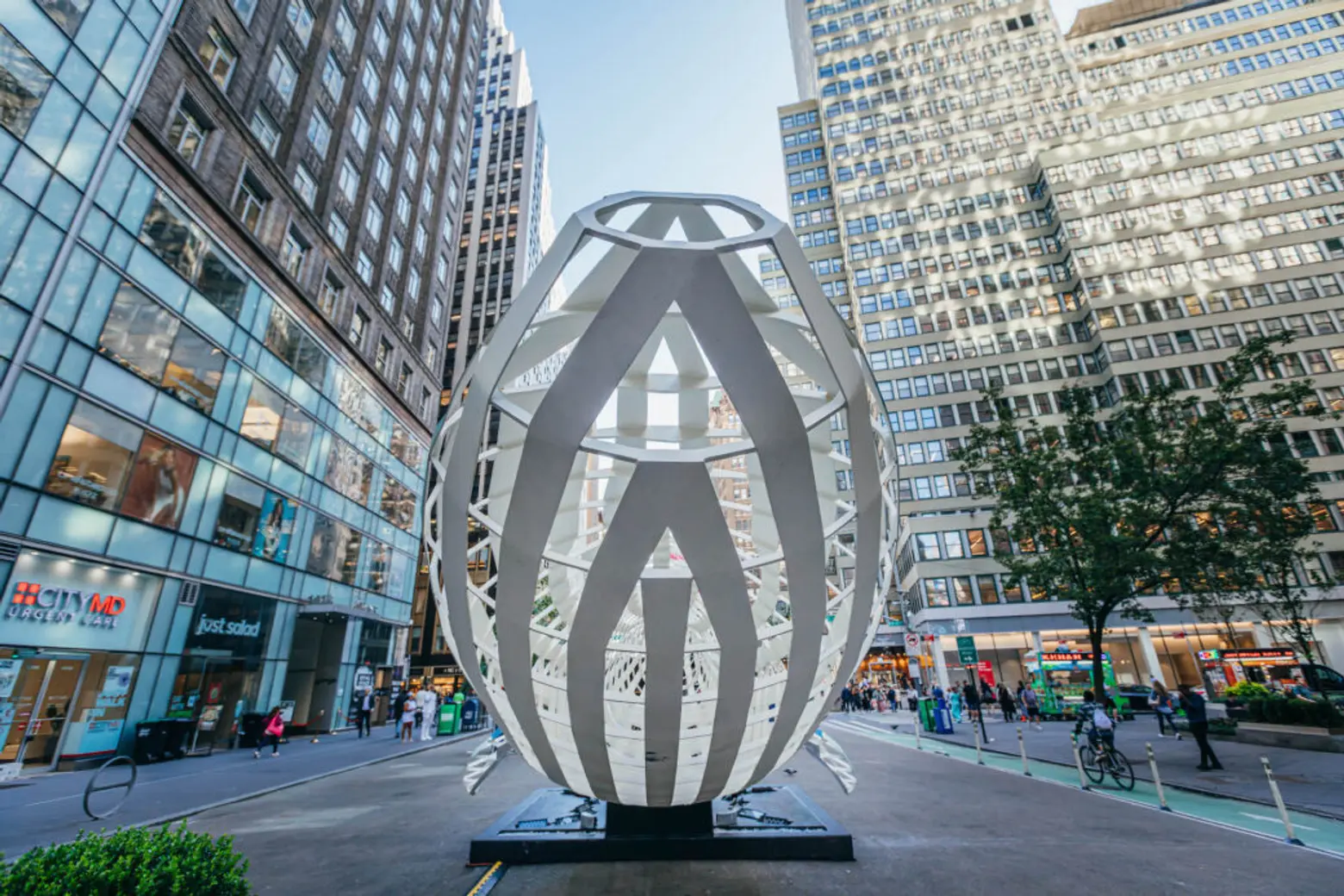 Gmachl's "Echoes" is a co-production with Canada's Quartier des Spectacles Partnership, Austria's MuseumsQuartier Wien, and Switzerland's LAC Lugano Arte e Cultura. The project's distributor is QDSinternational.
"With 'Echoes – A Voice from Uncharted Waters,' I want to provide an open space – a platform – for the public to have conversations about the future of our planet. Not just about whales, but of all life that exists," Gmachl said.
"The need to create room to learn, and dream, of a better future feels more pressing than ever. The installation is my small contribution towards a larger shift in the narratives and actions needed."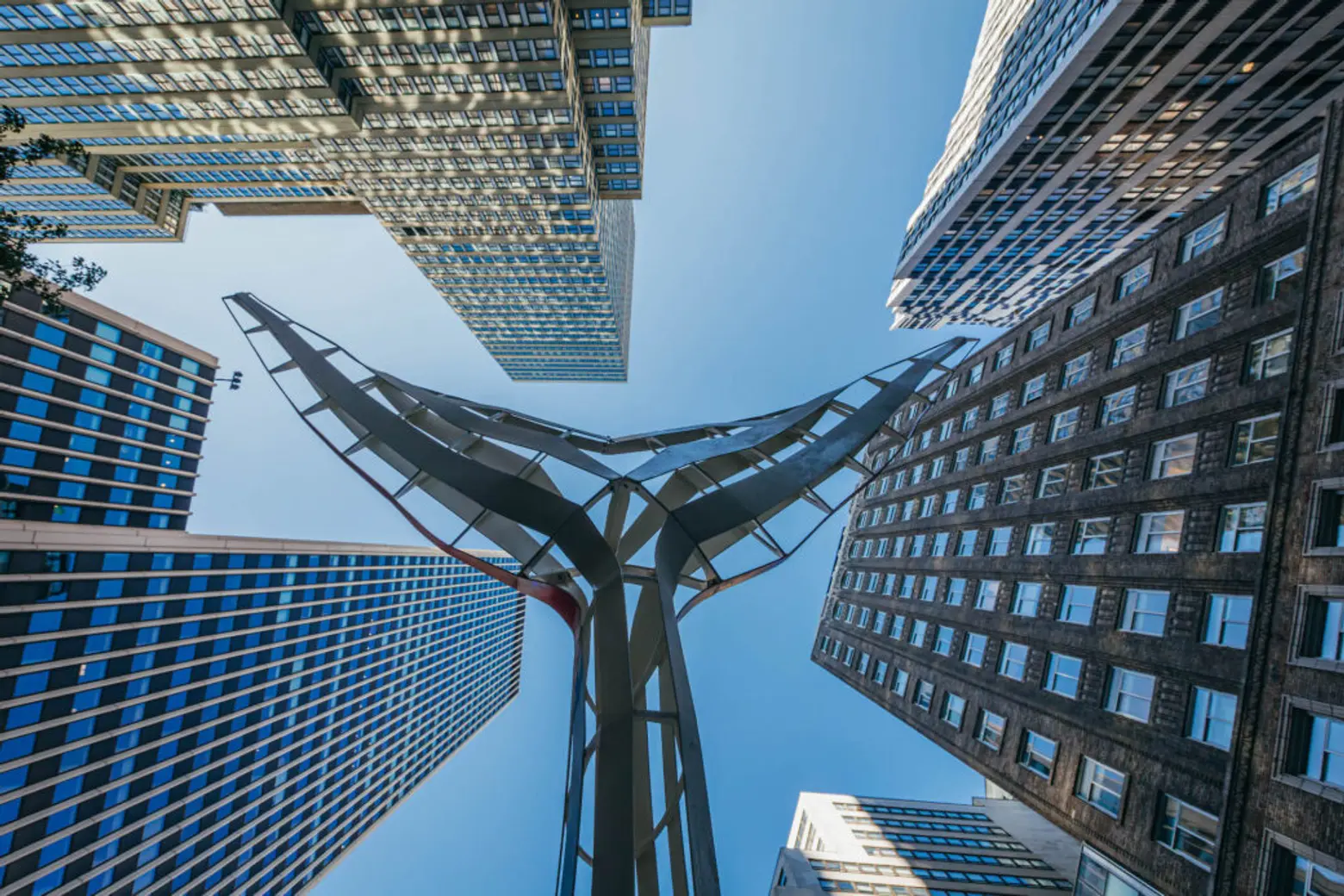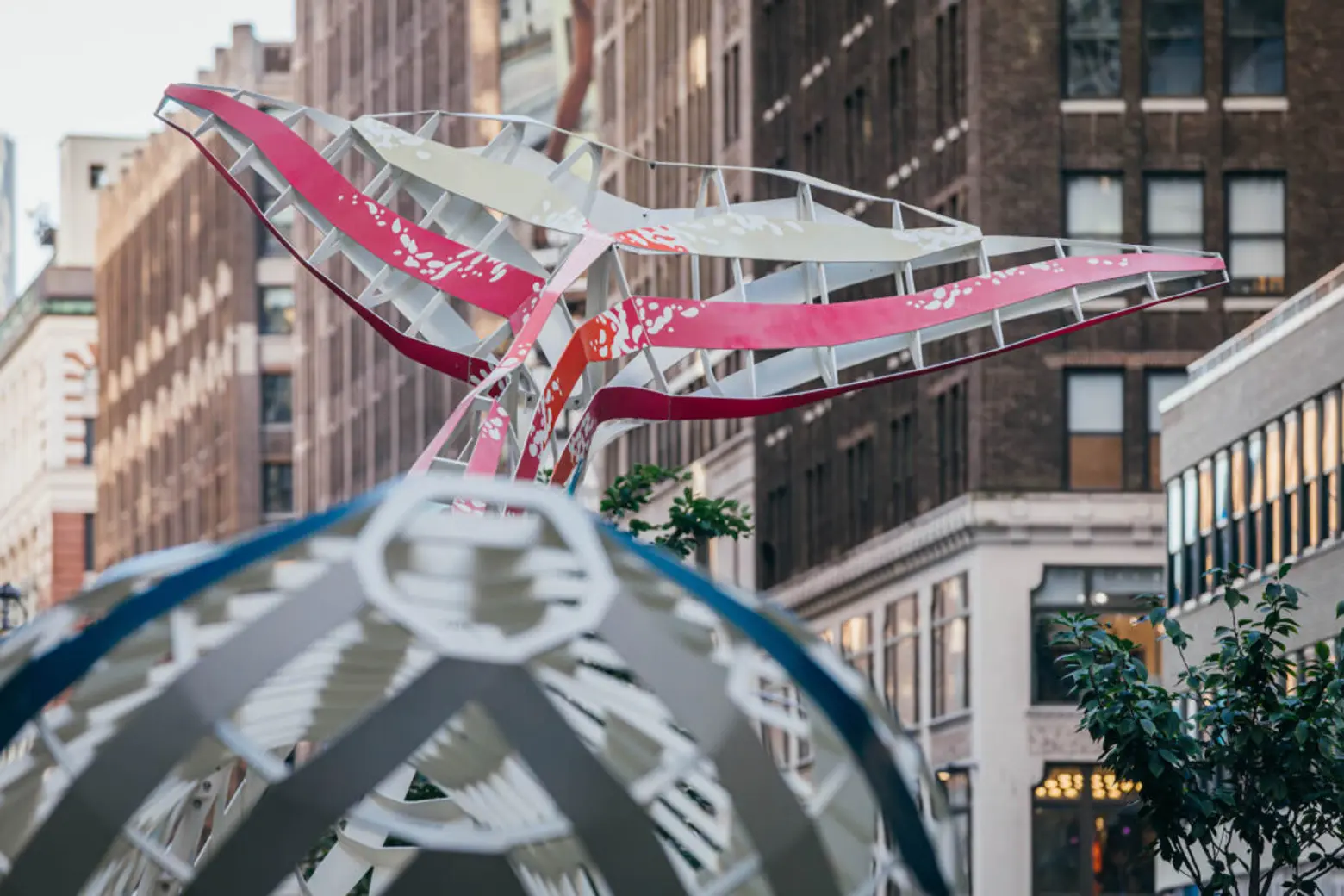 "Echoes – A Voice from Uncharted Waters" is made possible by Garment District Art on the Plazas, a year-round public art program led by the Garment District Alliance and the New York City Department of Transportation. The two groups work together to enhance public spaces with fun, creative public art installations that welcome New Yorkers and visitors.
Recently, the alliance unveiled a redesign of the Garment District's iconic button & needle sculpture. The new sculpture was permanently installed in February. Designed by Local Projects and UAP Company, the sculpture measures 28 feet tall and has a 15-foot diameter aluminum button with a bright yellow automotive finish and a 32-foot brushed stainless steel needle, paying homage to the area's rich history in the world of fashion.
RELATED: