The Garment District's iconic button & needle kiosk will be redesigned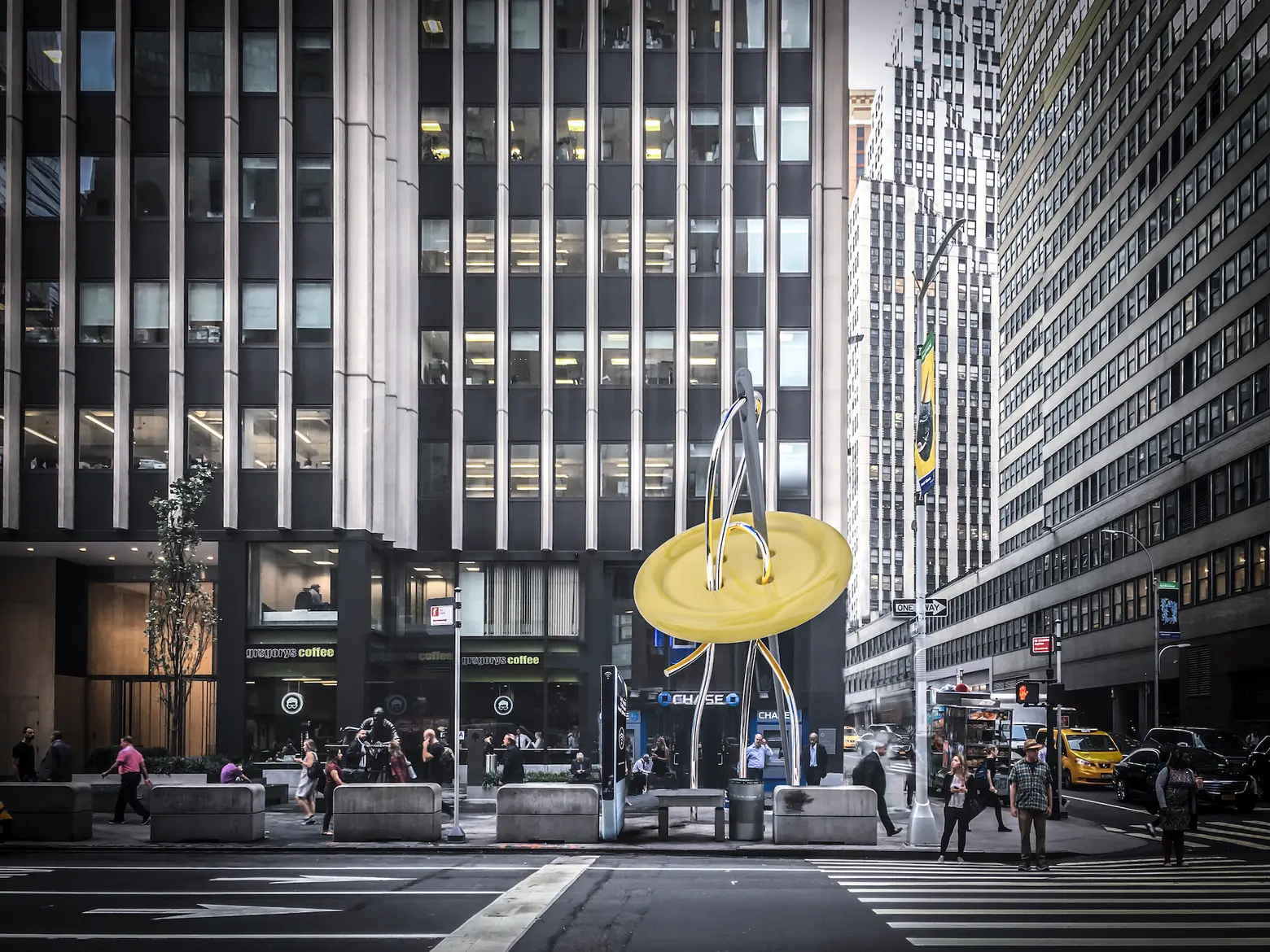 Rendering courtesy of the Garment District Alliance
The iconic button and needle sculpture and information kiosk that has sat on a Garment District corner since the 1970s is getting a makeover. Located on Seventh Avenue and 39th Street, the new permanent art installation will be 28 feet tall and include a 15-foot diameter aluminum button and a 32-foot brushed stainless steel needle, according to the Garment District Alliance. The sculpture, which will replace the now-vacant kiosk, is set to be completed in December.
Image via Wikimedia
Designed by Local Projects and UAP Company, the new structure is replacing an iconic information kiosk that has sat unused for years. The art installation honors the district's fashion history with a distinct button & needle design, supported by a thread. The new design will be the Garment District's first-ever permanent public art installation.
"In revisiting the beloved Button & Needle sculpture, we asked ourselves how we could create a more dynamic design that removed the sculpture's static relationship with the outdated kiosk," Local Projects' Lead Designer Peter Vikar said. "Our concept creates the illusion of the overscaled button upheld by a single thread."
The original structure was built in the 1970s as part of a public-private fashion industry initiative and operated as an industry information center for more than 10 years.
After its formation in 1993, the Garment District Alliance received permission from the city and nearby property owners to renovate the aging kiosk, giving it the distinct button & needle design it has become known for. The new design was completed in 1996 and was designed by James Biber, who was working for Pentagram Architects at the time.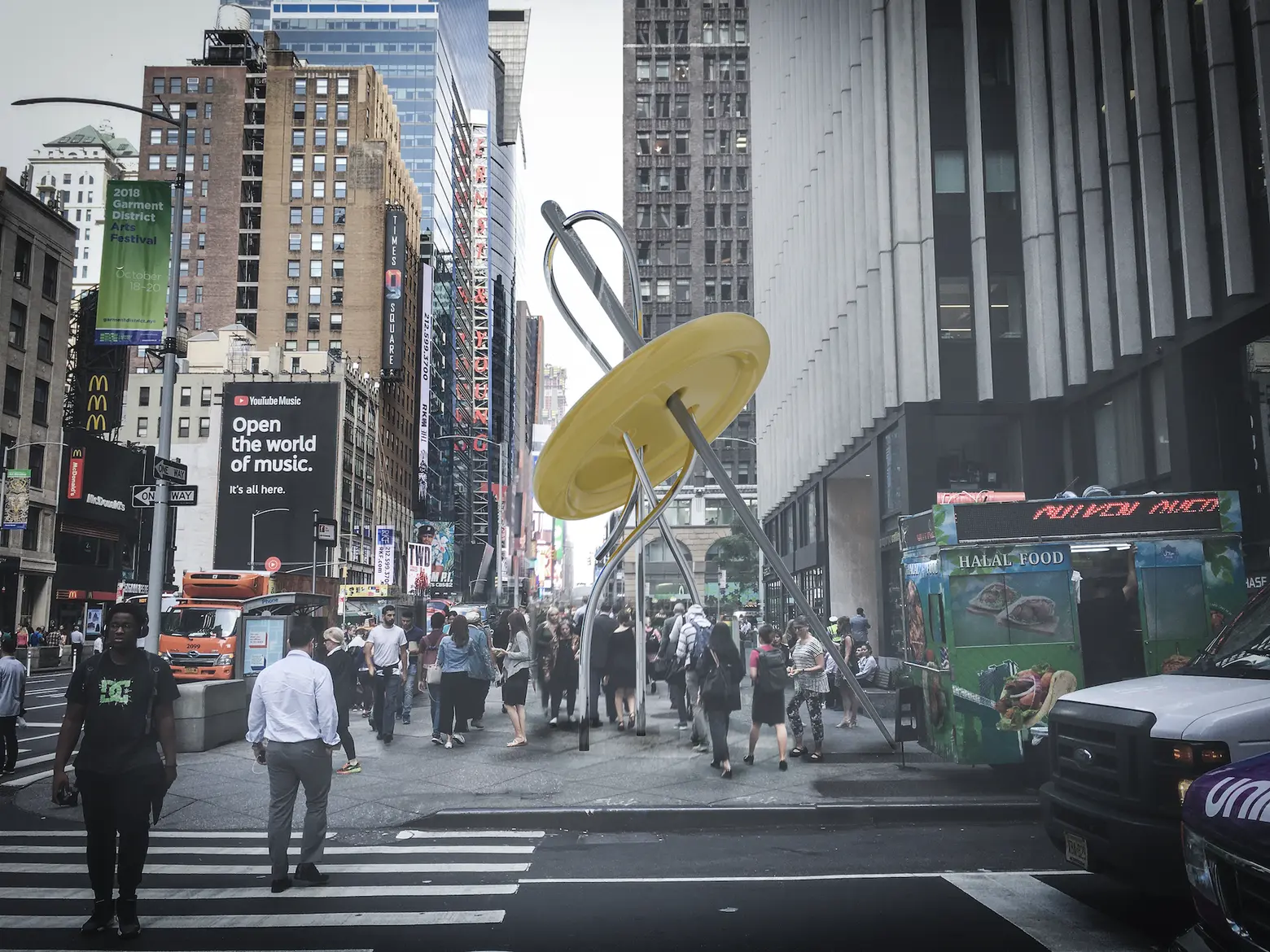 "The famed Button & Needle structure has been a landmark in the Garment District for decades, representing New York City's prominent fashion industry and serving as a beloved symbol of our neighborhood and its rich history," Barbara A. Blair, president of the Garment District Alliance, said.
"As we look ahead to the future and our district continues to evolve, we are thrilled to unveil a newly designed structure that will pay tribute to the original Button & Needle while serving as an outstanding piece of public art."
In 2017, GDA approached Local Projects to explore possible renovations for the kiosk, which had since become obsolete. After a series of interviews and workshops with a group of GDA staff, community members, fashion industry professionals, and city officials, it was decided that the kiosk was no longer necessary but its button & needle design should remain and "be enhanced" as a beloved neighborhood icon.
RELATED: