Add Some Desert Flair to Your Garden with Spacio Terreno's Brooklyn-Made Faceted Concrete Planters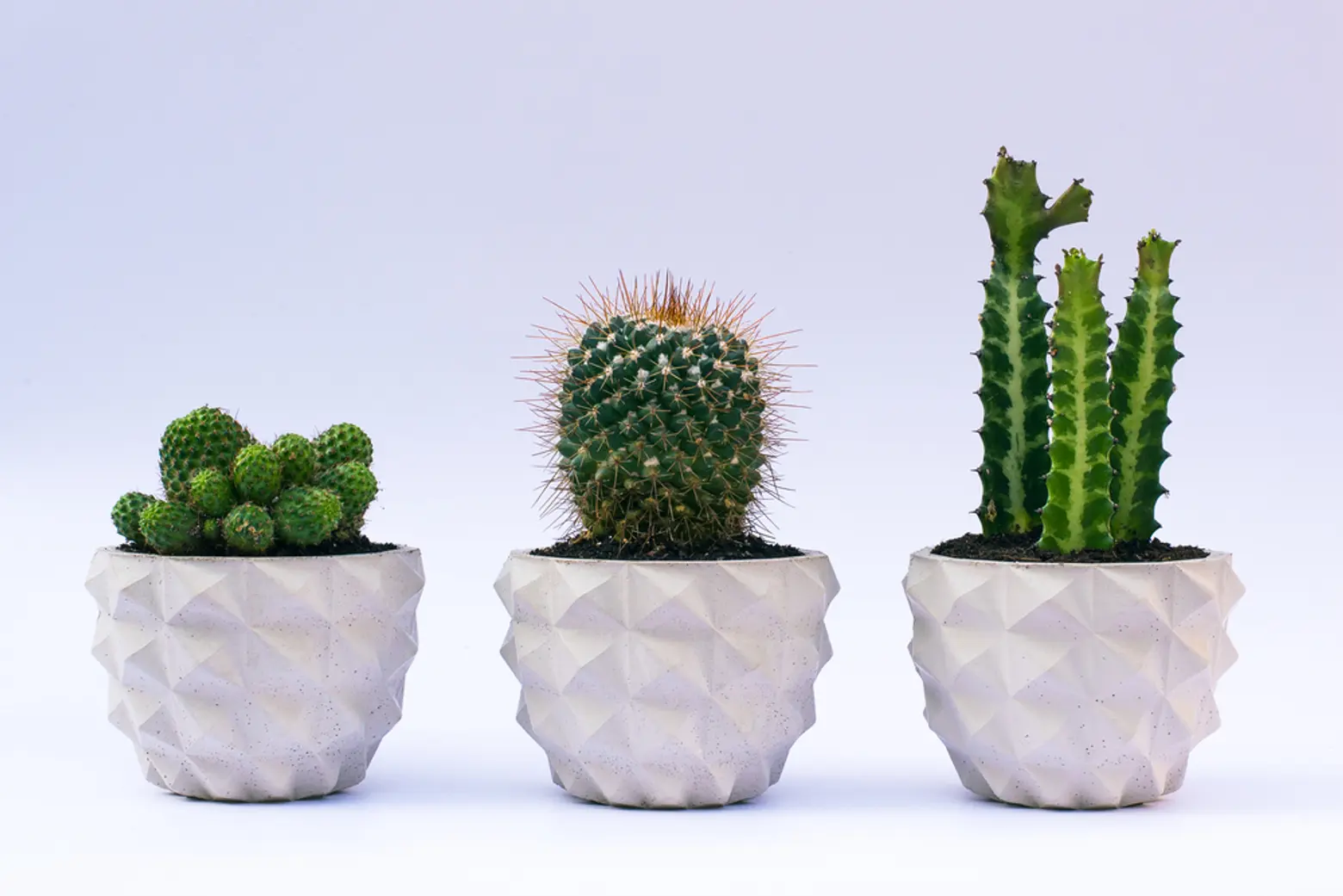 The sandy deserts of the southwest are a long way from New York, but that doesn't mean we can't add a little of that earthy style to our lives. And the Faceted Concrete Planters by Spacio Terreno are the perfect way to start — their distressed concrete bodies and dusty colors remind us of sandy deserts, while the geometric design maintains an urban aesthetic. Plus, they're made in Brooklyn.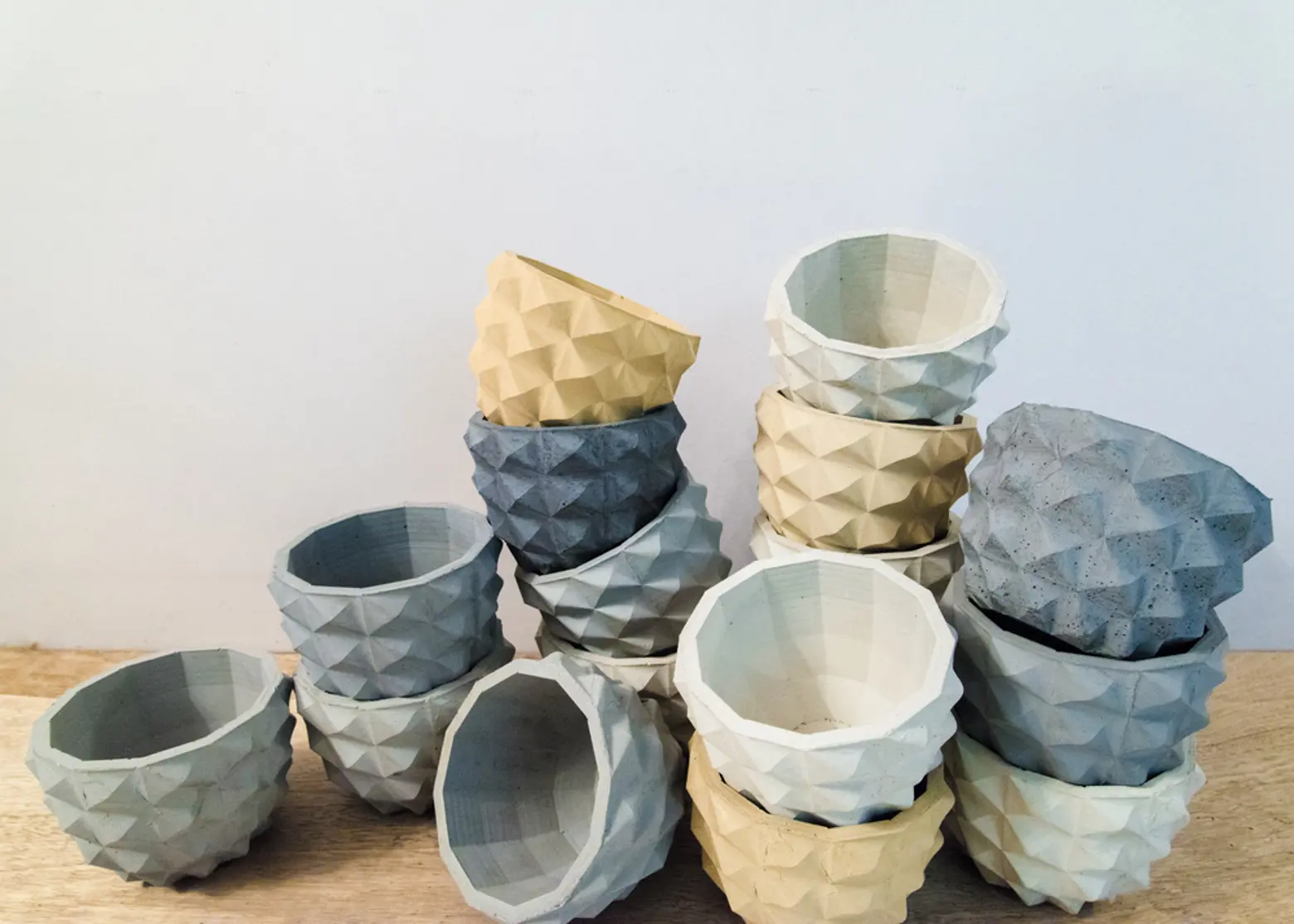 The design workshop Spacio Terreno was founded in 2010 by husband and wife team Isabel Becerra and Patricio Andrade. Their mix of jewelry and housewares is produced in their Sunset Park, Brooklyn studio. Inspired by similarities found among different cultures, the couple strives to create products that celebrate these parallels.
They describe this lovely garden addition as "a concrete planter whose form and permanence compliments the beauty and transience of a plant." We couldn't agree more. And now we have an excuse to decorate our apartments with adorable cacti.
Browse more of Spacio Terreno's locally made designs on their website.
Photos courtesy of Spacio Terreno