Fall in NYC: The best of autumn in the Big Apple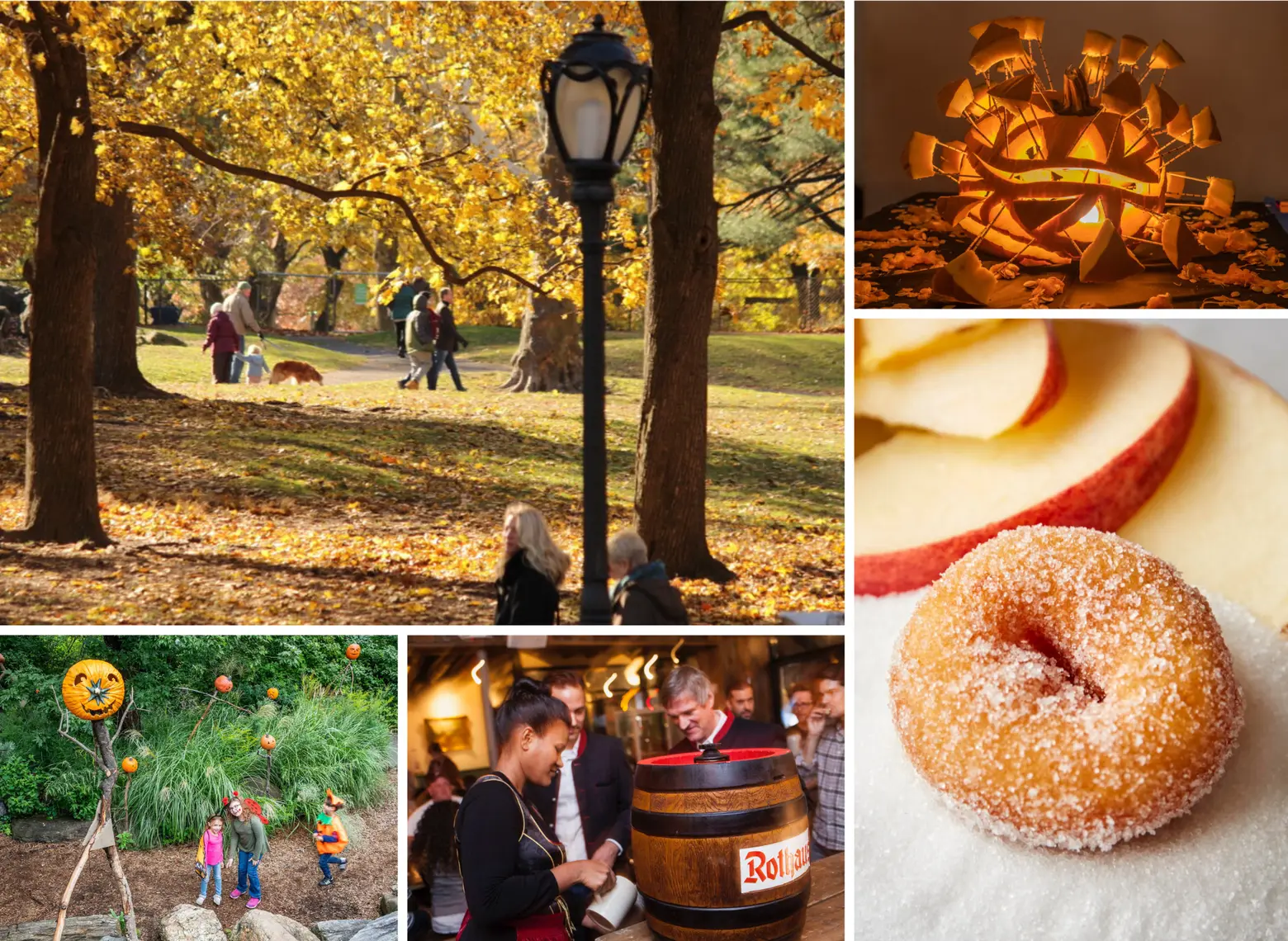 As the summer's heat and humidity gradually give way to the cool breeze of autumn, New York City undergoes a stunning transformation. New Yorkers put away their shorts and t-shirts until next year, and pull on their cozy sweaters as they venture out underneath a breathtaking canopy of red, yellow, orange, and brown. Ahead, find our guide to the best of fall in NYC and beyond, from corn mazes and hay rides at farms across the tri-state to mug-holding competitions and oompah music at one of the city's many Oktoberfest celebrations.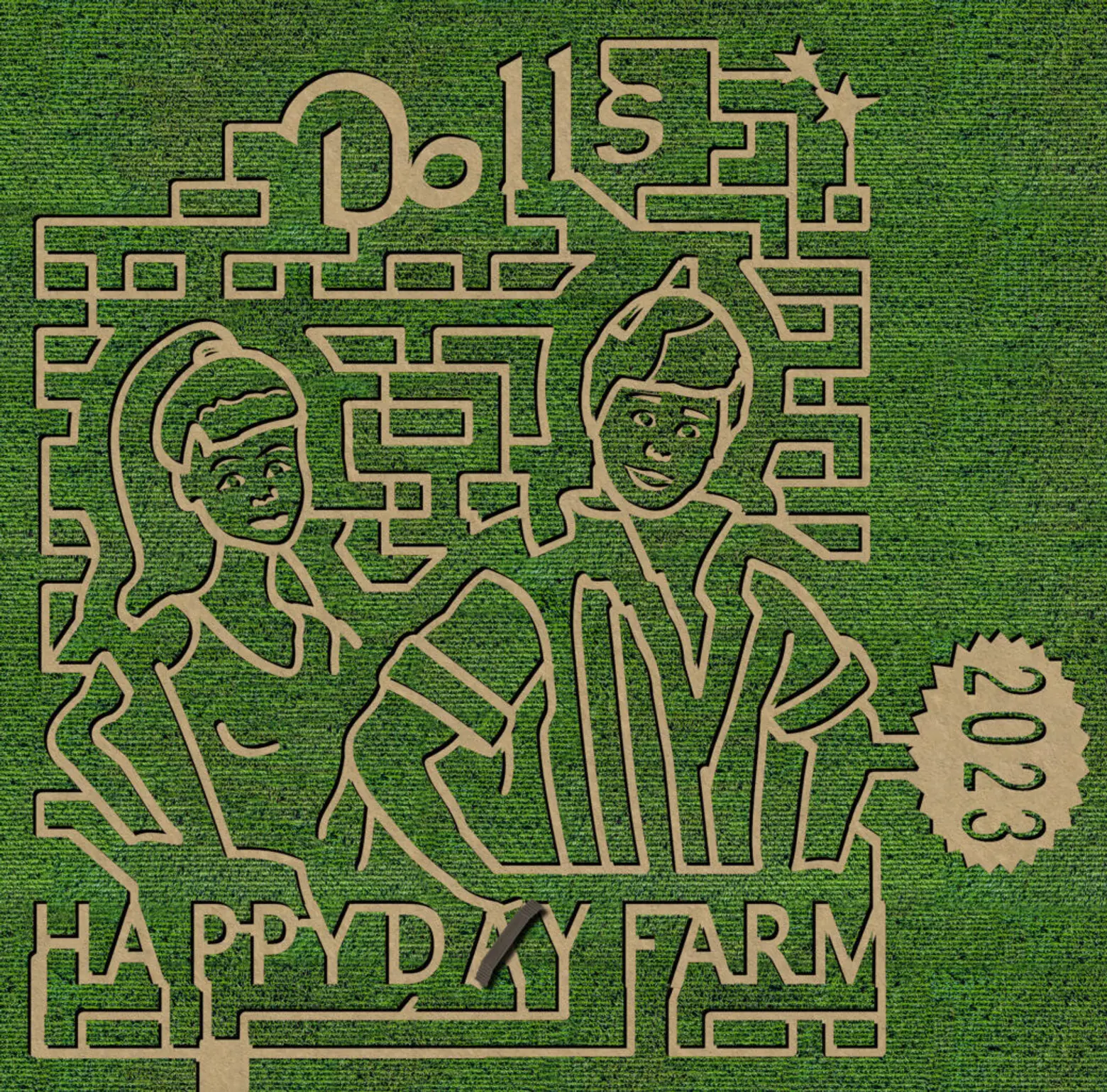 Corn mazes, hay rides, & all things pumpkin
As soon as the fall season arrives in the tri-state area, New Yorkers enthusiastically venture out to farms that have been primed for a wide variety of fun autumn activities. These include getting lost in sprawling corn mazes, going on hayrides, and picking out pumpkins and apples. We've put together a list of some of the finest farms in the tri-state area to take part in this fall's festivities:
The Amazing Maize Maze
73-50 Little Neck Parkway, Queens
Stretching across three acres, the Amazing Maize Maze offers guests an exciting journey through twists and turns, with tons of exciting challenges to be discovered along the way. The maze begins with Stalk Talk, which instructs participants on how to find clues, complete challenges, solve puzzles, and make it to the end. Finally, farm visitors can take in their completion of the maze while gazing down upon it from the Victory Bridge. Located at the Queens County Farm The Amazing Maize Maze is open from September 15 through October 28. Tickets start at $12 and can be purchased here.
Happy Day Farm
106 Iron Ore Road, Manalapan, New Jersey
Ranked as one of America's best corn mazes, New Jersey's Happy Day Farm is offering New Yorkers the special opportunity to explore a Barbie-themed corn maze. Every fall, over 10 acres of the farm are transformed into a sprawling maze covering three miles of winding pathways, complete with a lookout bridge for visitors to enjoy. For 2023, Happy Day Farm has designed its mazes with inspiration from dolls. One maze takes the form of Minions, while the other is themed after the Barbie and Ken dolls. The Barbie-themed maze is open on Saturdays and Sundays, as well as Fridays throughout the month of October, while the Minions maze is open Mondays and Wednesdays as well as Thursdays in October.
Happy Day Farm also offers pumpkin picking, giant board games like Jenga, checkers, and Connect 4, and a wide variety of other fun activities. Tickets can be purchased here.
Stony Hill Farms
15 North Road, Chester, New Jersey
New Yorkers can take an hour's drive away from the city to Stony Hill Farms in Chester, NJ for a day full of fun, family-friendly activities, including a giant 10-acre corn maze. The expansive maze is filled with a plethora of twisting and winding turns that will have participants doubling back over and over again. But not to worry, the maze is staffed by dozens of "maze masters" who will ensure that guests make it to the end. Stony Hill also offers a wide variety of other activities, including pumpkin and apple picking, hay rides, and more. Tickets can be purchased here.
Argos Farm
1250 Lacey Road, Forked River, New Jersey
Running until October 29, Forked River's Argos Farm is hosting its annual fall festival. The festival includes a slew of autumn activities, including wagon and train rides, a corn maze, and fun games like corn hole. Tickets can be purchased here.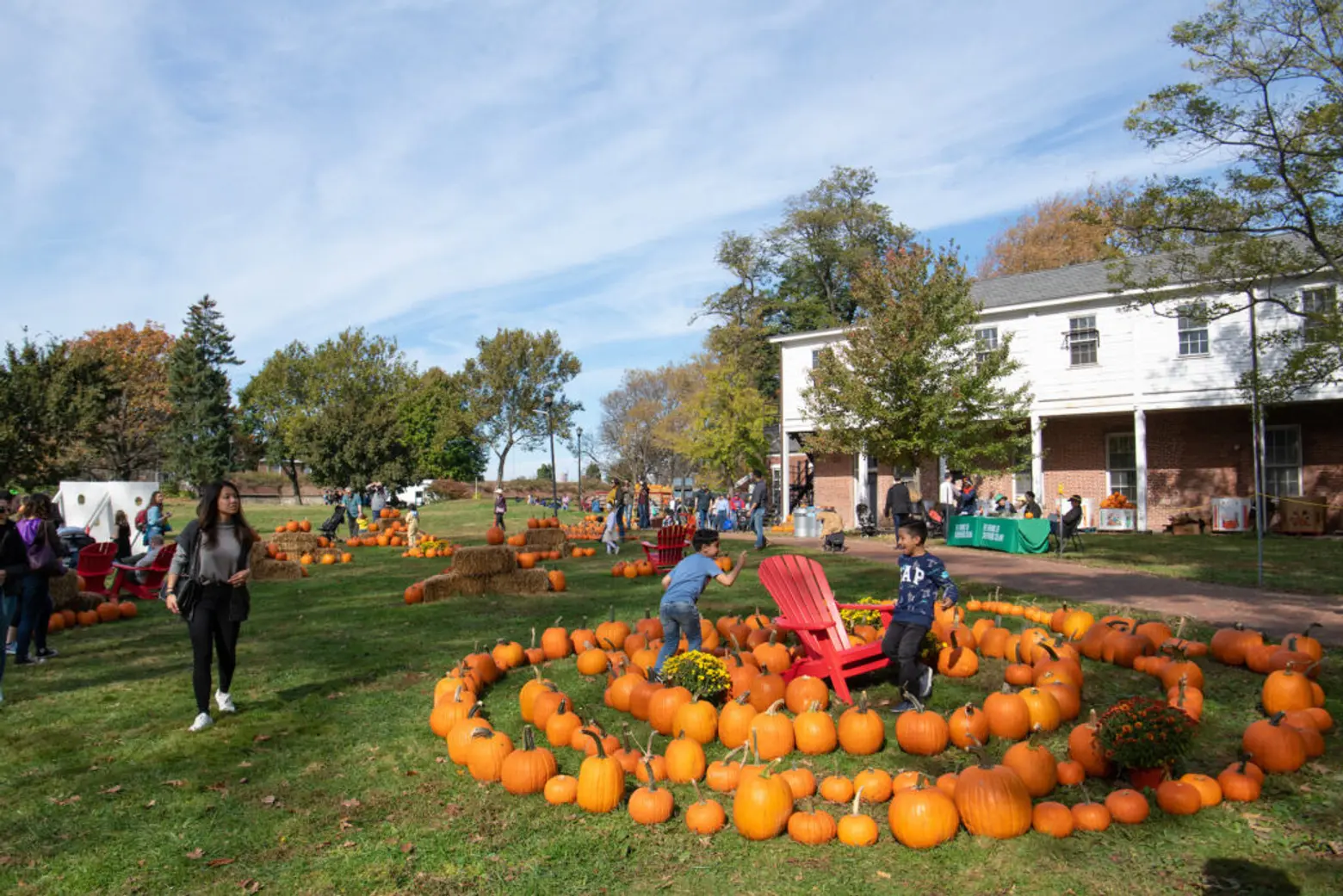 Pumpkin Point on Governors Island
Nolan Park, Governors Island
Governors Island's Pumpkin Point festival is set to return to Nolan Park on the weekends of October 21-22 and October 28-29. The eagerly-anticipated event invites visitors to enjoy free pumpkin picking (with a suggested donation), along with a delightful fall festival featuring food vendors and a diverse array of entertaining programming and events. Attendees can partake in arts and crafts, engage in trick-or-treating, try their luck in giveaways. The festival will also include a rotating lineup of performances, with guests including WonderSpark Puppets, Bubbledad, Brooklyn Magic Shop, and more.
In a special collaboration for this year's festival, Pumpkin Point is teaming up with Brooklyn Book Bodega to bring a fall book corner to Nolan Park. On the event's final Sunday, October 29, visitors will have the opportunity to take home books. Pumpkin Point has also joined forces with Nickelodeon, who is bringing larger-than-life decorations of iconic characters like PAW Patrol, SpongeBob SquarePants, and Monster High 2. This collaboration promises families with young children the perfect opportunity for a memorable photo.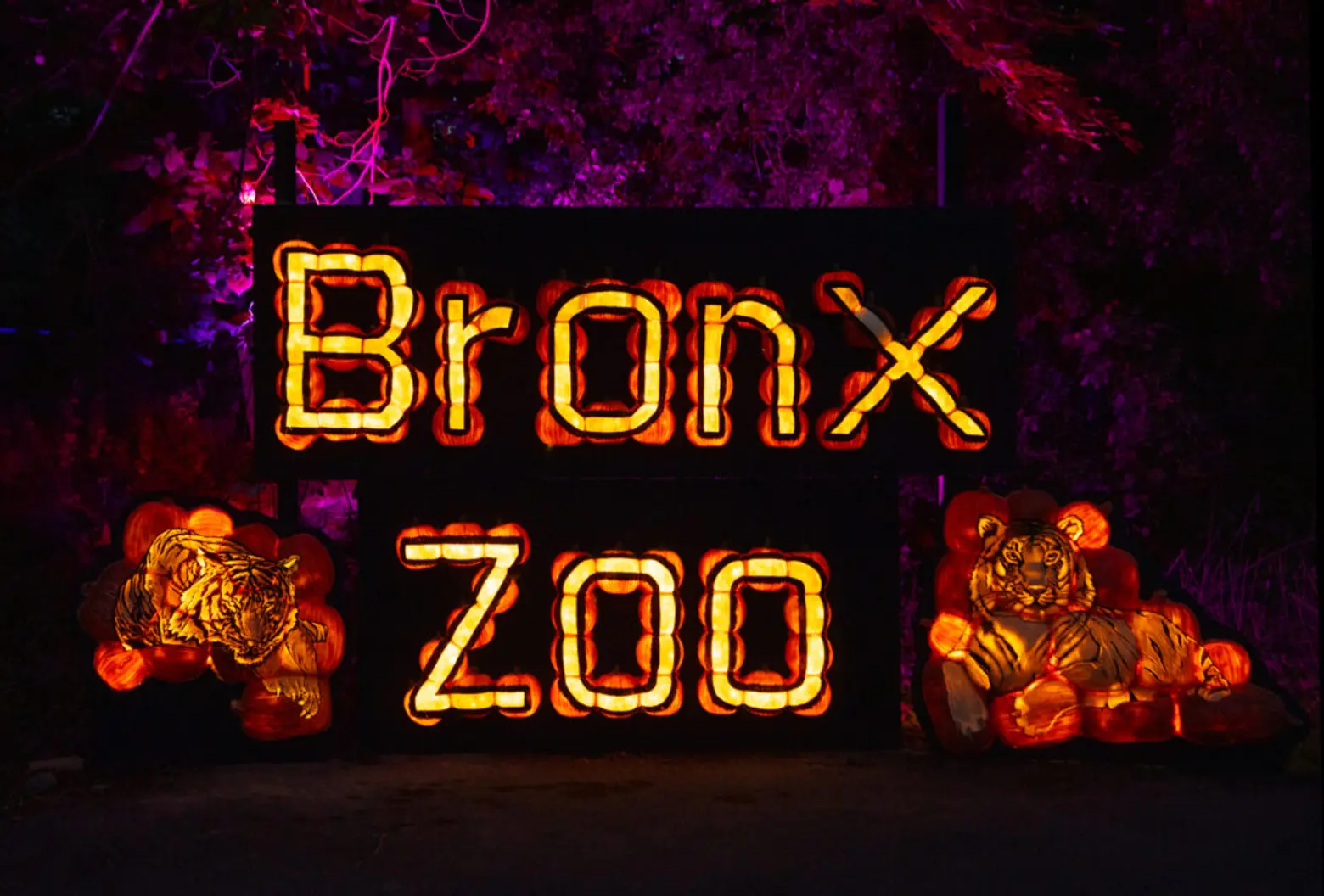 Pumpkin Nights at the Bronx Zoo
2300 Southern Boulevard, the Bronx
Pumpkin Nights is the Bronx Zoo's all-new nighttime family Halloween event that is taking place on select evenings during the fall. Zoo visitors are invited to embark on a journey down a winding half-mile animal-themed trail featuring breathtaking scenes of more than 5,000 illuminated jack-o'lanterns. The new Zoo experience is based on the theme "what animals do after dark" and is brought to life with meticulously carved pumpkin sculptures and scenery, special lighting, thematic music, and fun activities before and after guests venture down the trail.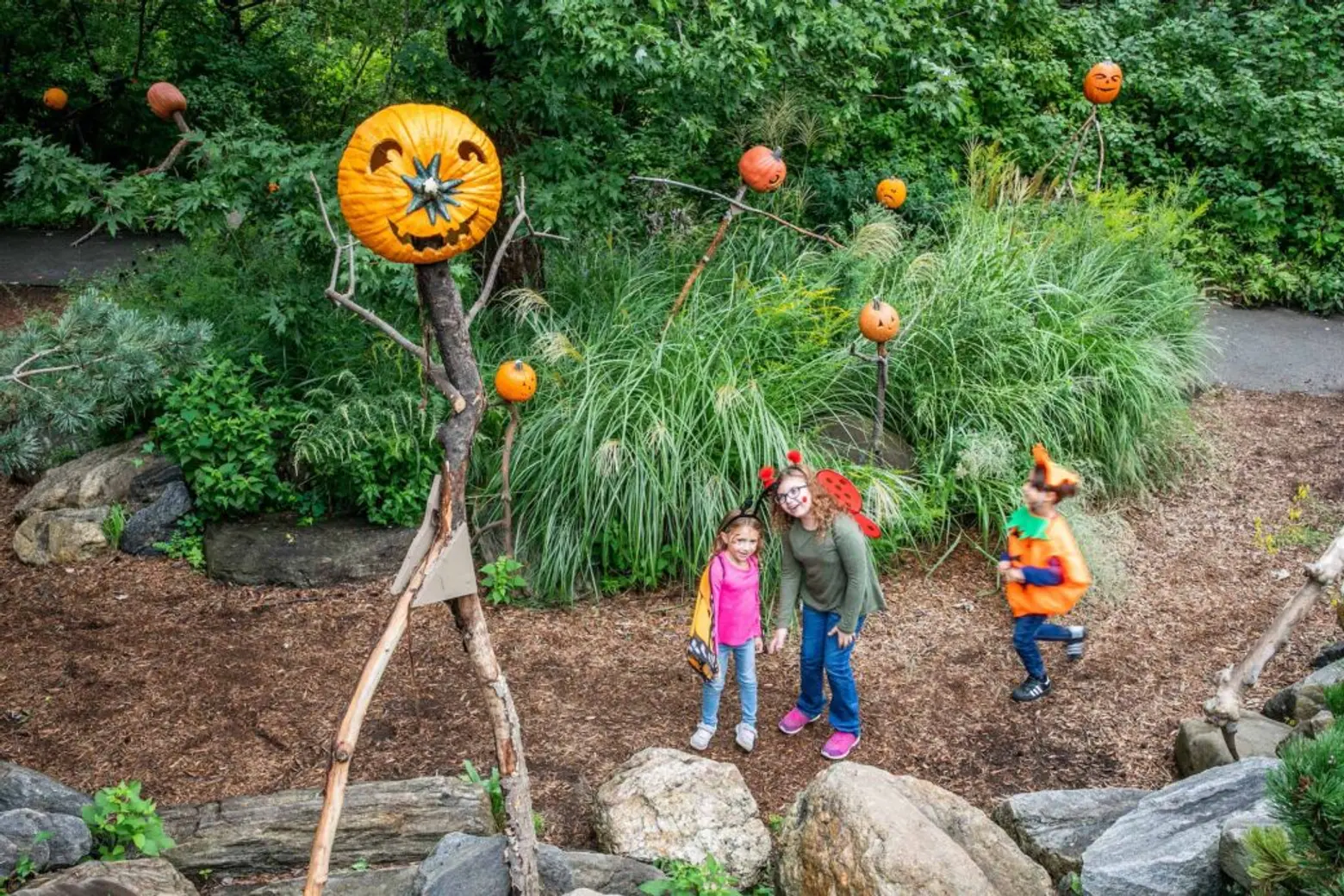 New York Botanical Garden's Fall-O-Ween
Fall-O-Ween offers NYBG visitors a spooktacular experience with a captivating display of hundreds of pumpkins and gourds. The event also includes engaging food and beverage talks, captivating demonstrations, tastings, and two family-friendly Spooky Garden nights, providing Halloween-themed entertainment suitable for guests of all ages. Adam Bierton is making his return to NYBG for this year's festivities, showcasing his expert pumpkin carving skills and hosting a master carver competition.
For those who are eager to bring some fall spirit home, a visit to the "pumpkin patch" at the NYBG is a must-do activity. At the shop, visitors can handpick and purchase their ideal pumpkins for decoration or culinary use. Additionally, on select weekends, they can even select a mini-pumpkin to paint, either at the NYBG or in the comfort of their own homes. Fall-O-Ween takes place through November 12. Tickets can be purchased here.
The event will also feature live pumpkin carving demonstrations, games, and local food trucks.
Fun at the Seaport
Autumn festivities are making a comeback to the Seaport this year, featuring a reinterpretation of the neighborhood's iconic pumpkin arch, the annual Halloween Block Party, and additional attractions. While the previous year's arches resembled an arch, this year's installation will be shaped as a frame, offering a perfect place to snap memorable photographs.
This year's Halloween Block Party will take place on October 28 from 11 a.m. to 1 p.m. at Fulton and Front Streets. The exciting event will feature a live pumpkin carving demonstration, face painting, STEM activities, and much more.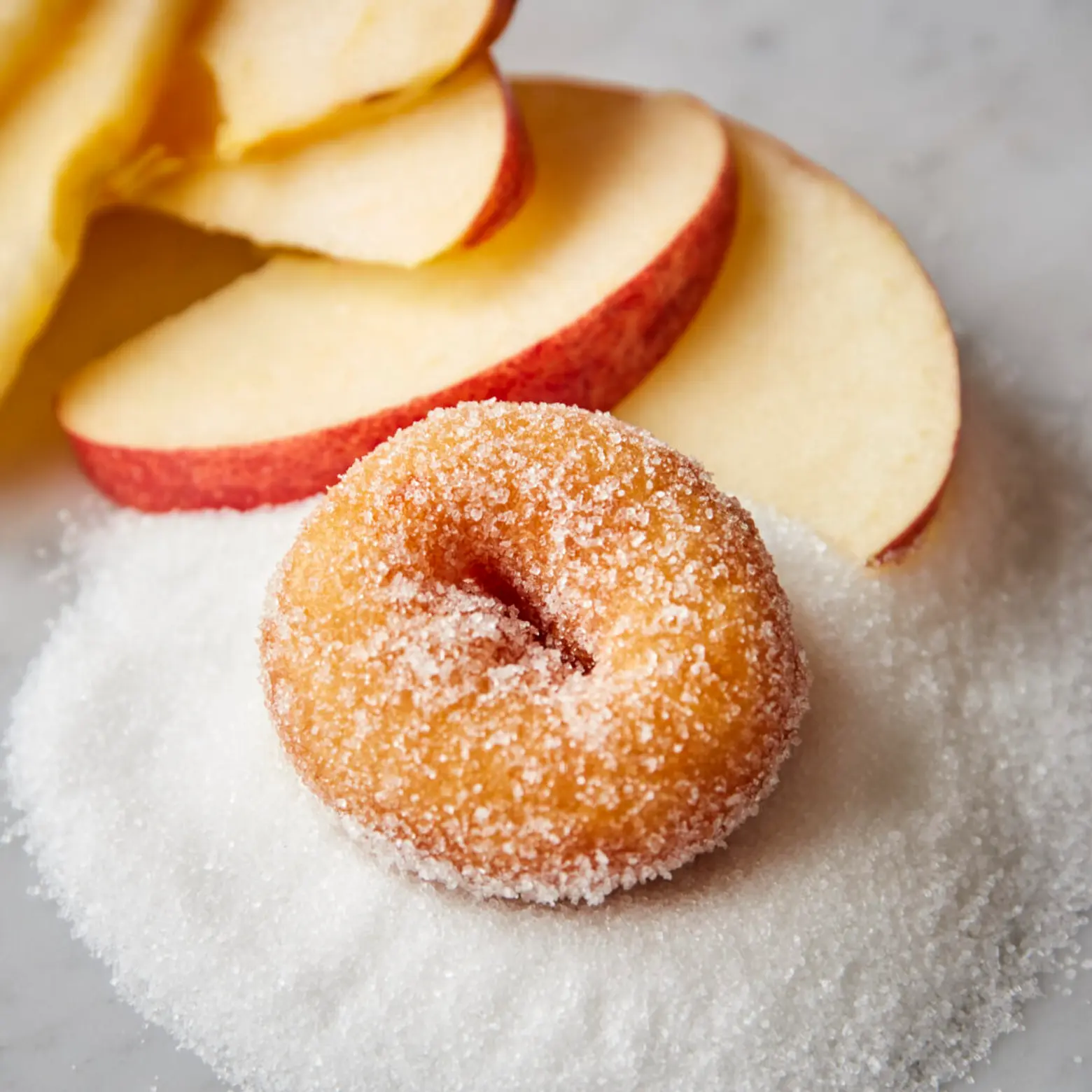 Festive fall food and drinks
Is there any culinary creation better associated with autumn than the apple cider donut? Many of the city's bakeries prepare for this time of year when New Yorkers flock to get a taste of this signature fall snack. Here are some of the best apple cider donuts across the city:
Doughnuttery
Multiple locations
Doughnuttery has been blessing New Yorkers and donut lovers with its wide selection of mini donuts since 2012. Returning for the fall season, Doughnuttery is once again offering its beloved mini apple cider donuts. The donuts are available for pick-up at any of Doughnuttery's NYC locations or through delivery via their website.
The Doughnut Project
10 Morton Street, West Village
Founded in 2015, the Doughnut Project offers hand-crafted, small-batch donuts inspired by some of its owners' favorite food and cocktails. This is the third year in a row that the Doughnut Project is partnering with Sugar In the Raw to create a special apple cider donut. The delicious treat is made with apple pieces, cider glaze, and cinnamon Sugar In the Raw topping. The Doughnut Project's apple cider donuts are available from October 6 through November 19 for pre-order, walk-in take-out, and delivery via Grubhub and UberEats.
Peter Pan Donut & Pastry Shop
727 Manhattan Avenue, Greenpoint
For more than 60 years, Peter Pan Donut & Pastry Shop has been sharing its delectable creations with New Yorkers. The mom-and-pop shop offers a vast selection of donuts, ranging from classic flavors to specialty creations. For the autumn, Peter Pan brings back its adored apple cider donuts, which can be purchased for delivery via the shop's website or picked up in person.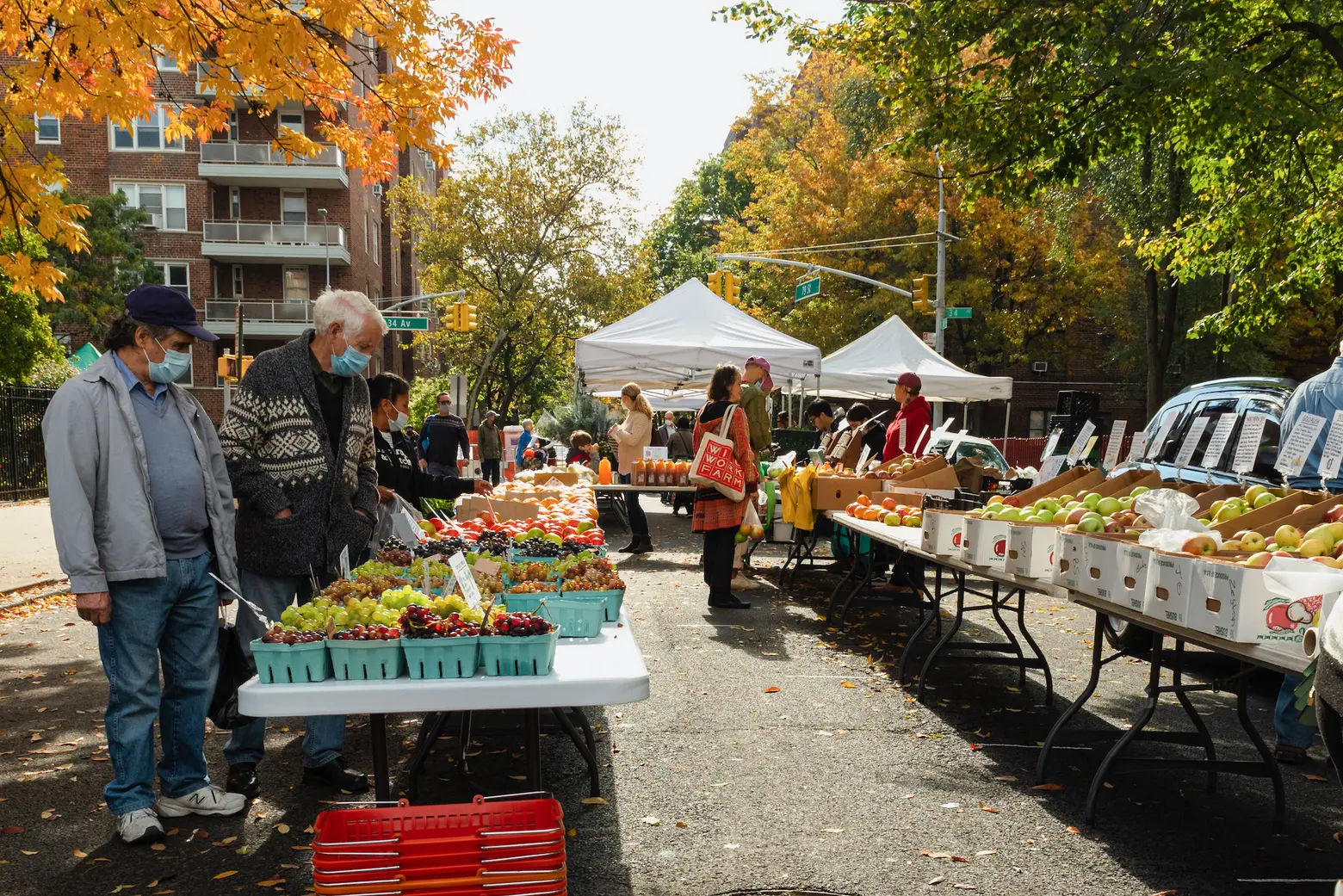 At a farmers market
In addition to the stellar bakeries and pastry shops mentioned above, you will able to find a high-quality apple cider donut at one of the city's many farmers markets. With more than 50 markets located throughout the five boroughs, there is no shortage from which to choose. Here are some of the city's most popular farmers markets where you can grab an apple cider donut: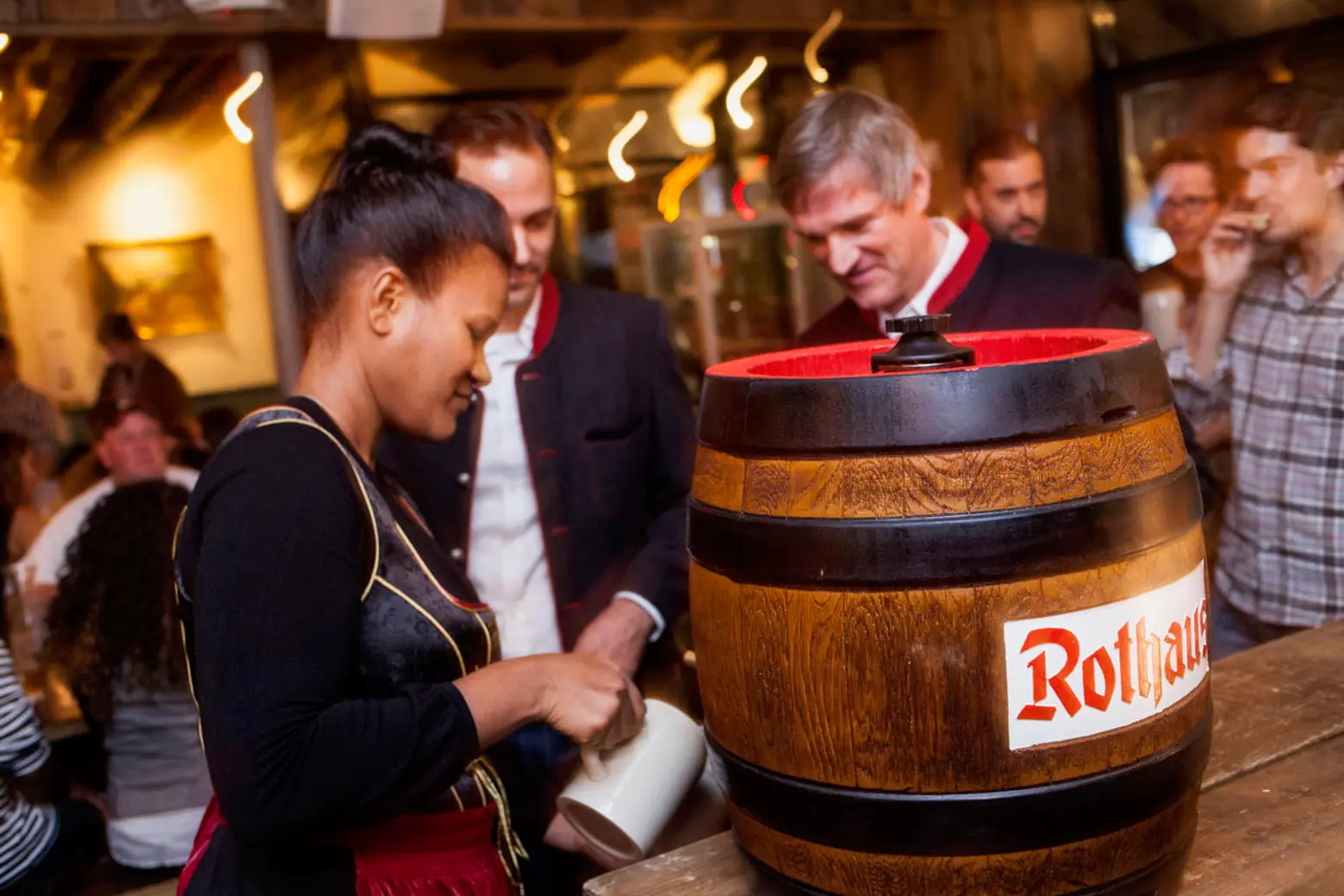 Oktoberfest
While NYC's celebration may pale in comparison to Munich, Germany's, Oktoberfest is still a beloved event throughout the five boroughs. In celebration of the German folk festival, many establishments across the city host exciting events with food, drink, and live entertainment. Oktoberfest events typically run from the end of September through October. Here are a few of the many Oktoberfest events happening across the city
Oktoberfest at Black Forest Brooklyn
733 Fulton Street, Fort Greene
Back for its 10th year, Black Forest Brooklyn's massive Oktoberfest celebrations at both its Fort Greene and Boerum Hill locations take place over six weekends in the fall. Each party features authentic Oktoberfest decorations, a live German oompah band, food & drink specials, and a mug-holding & costume contest with a chance to win prizes.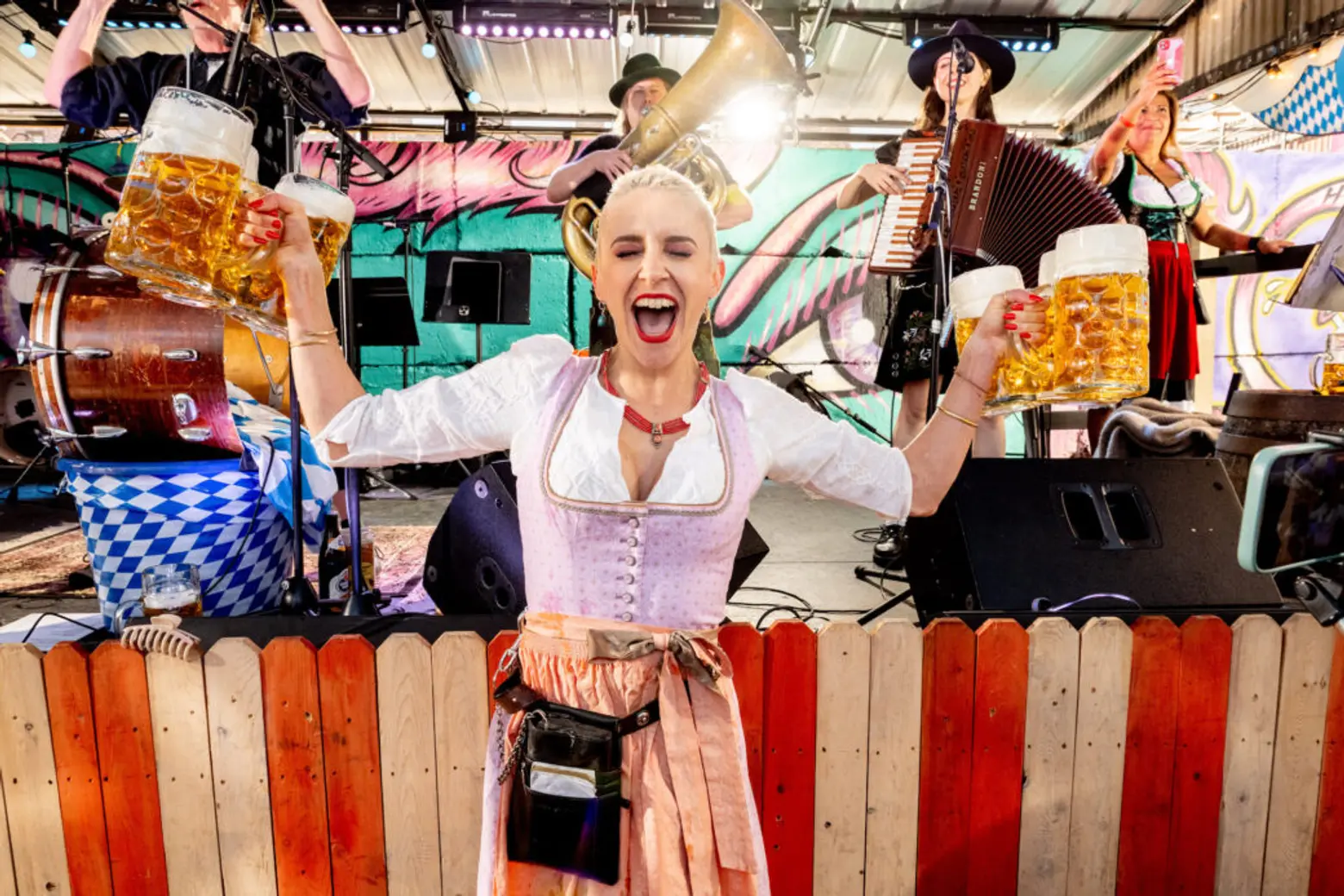 Zum Schneider's Oktoberfest
3 Dollar Bill, 260 Meserole Street, Williamsburg, Brooklyn
After a successful event at last year's festival, Zum Schneider's Oktoberfest celebration is returning to the backyard of the 3 Dollar Bill in Williamsburg. The celebration features a fully decorated tent and an authentic atmosphere. Patrons can enjoy giant pretzels, tasty sausages, lively music performed by Mösl Franzi and the JaJaJas Oompah Band, and most importantly, imported Oktoberfest beer from Andechs, Weihenstephan and Hofbräuhaus Traunstein. Tickets can be purchased here.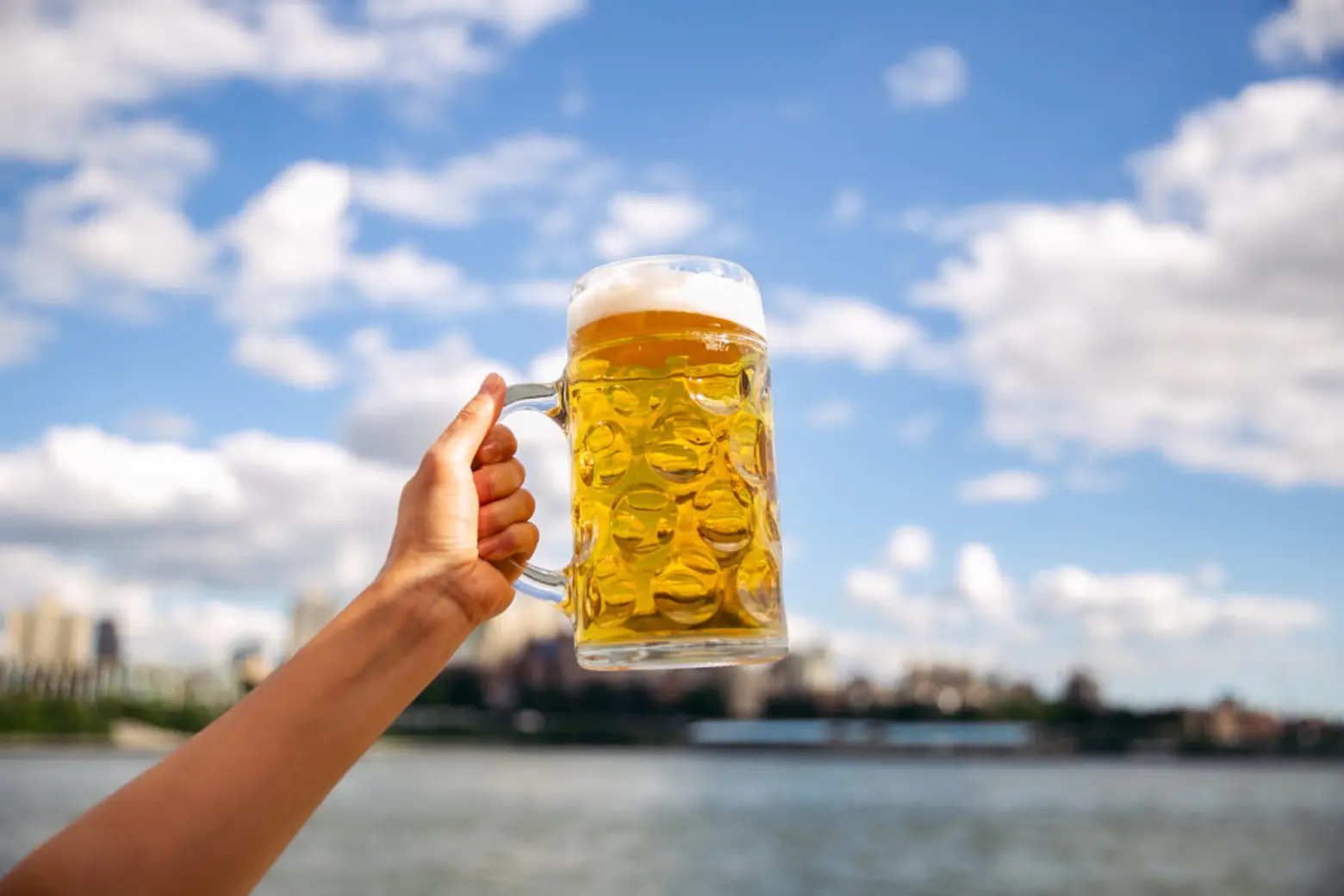 Oktoberfest 2023 at Watermark Bar
Watermark Bar, Pier 15, 78 South Street, Manhattan
Running through October 29, Watermark's Oktoberfest offers flowing German beer, food, and fun right on Manhattan's waterfront seven days a week. Watermark's celebration includes authentic Oktoberfest decorations, German beer, giant pretzels, and sausages. The event is free to attend, but VIP reserved tables and express entry options are available for purchase.
Blocktoberfest 2023
Industry City, 238 36th Street, Brooklyn
The annual Blocktoberfest is returning to the city this fall, bringing with it some of the five boroughs' best brewers and their drinks. The festival is a celebration of the city's breweries and gives them a platform to share their products. Blocktoberfest is the only beer event in NYC that features all of the NYC Brewers Guild member breweries in one location at the same time. Tickets include admission and beer tastings and can be purchased here.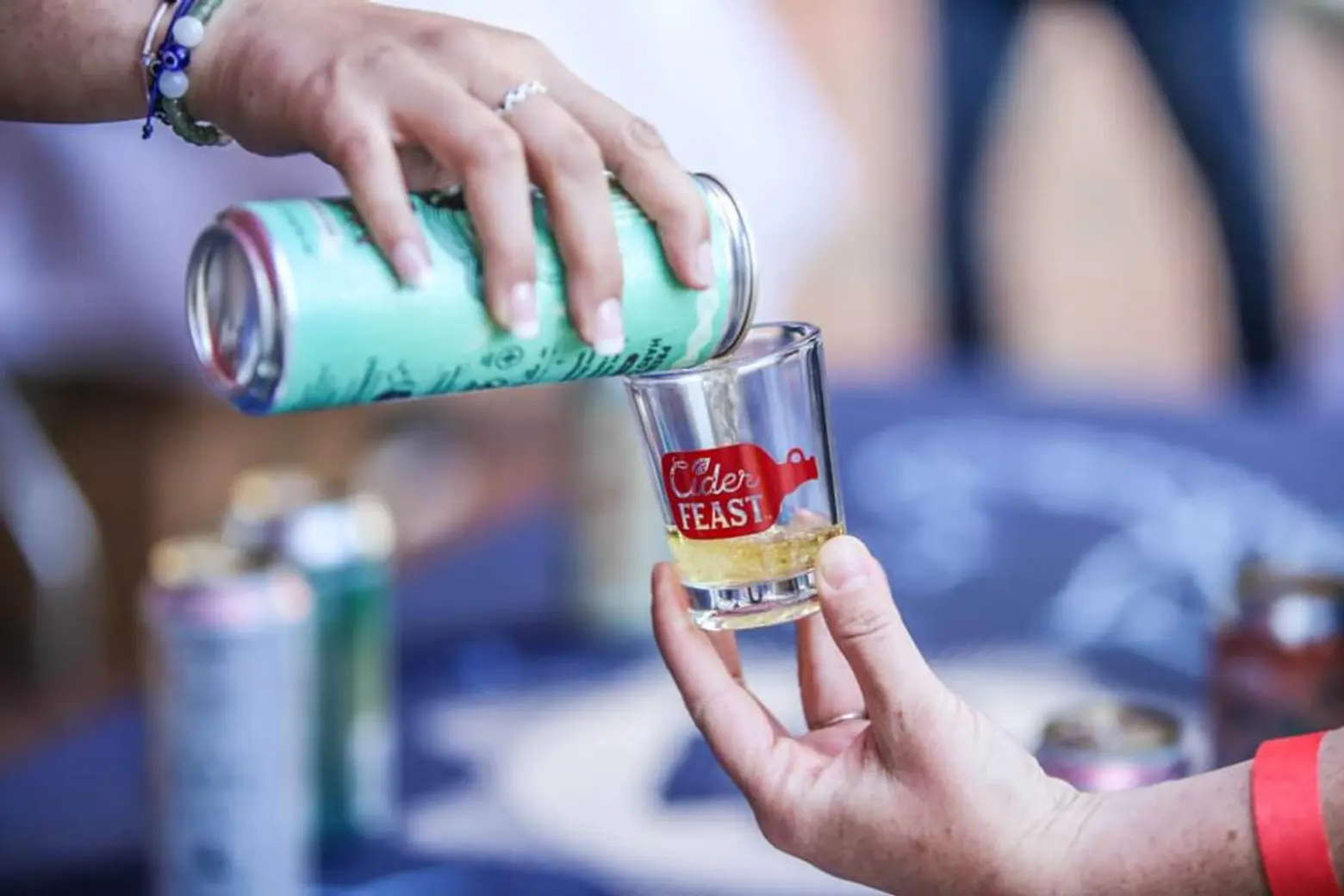 Industry City, Brooklyn
Hosted in NYC since 2011, CiderFeast brings some of the best cider vendors to offer their signature drinks, just in time for the start of Cider Week. Taking place on October 7, this year's event includes vendors from Iron Bound, Original Sin, Brooklyn Cider House, Aval, Romilly, Wöffler Estate, Angry Orchard Walton, Wayside, Abandoned Cider, Hudson Valley Farmhouse Cider, Barrika Basque Sidra, and more.
The festival's list of offerings goes way past ciders though, with guests having the option to enjoy a wide variety of wines, craft beers, and spirits. There will also be a selection of small bites for those who get hungry. The event will be accompanied by live music by Cynthia Lamb, J.P. Bowersock, and a backing band. Tickets can be purchased here.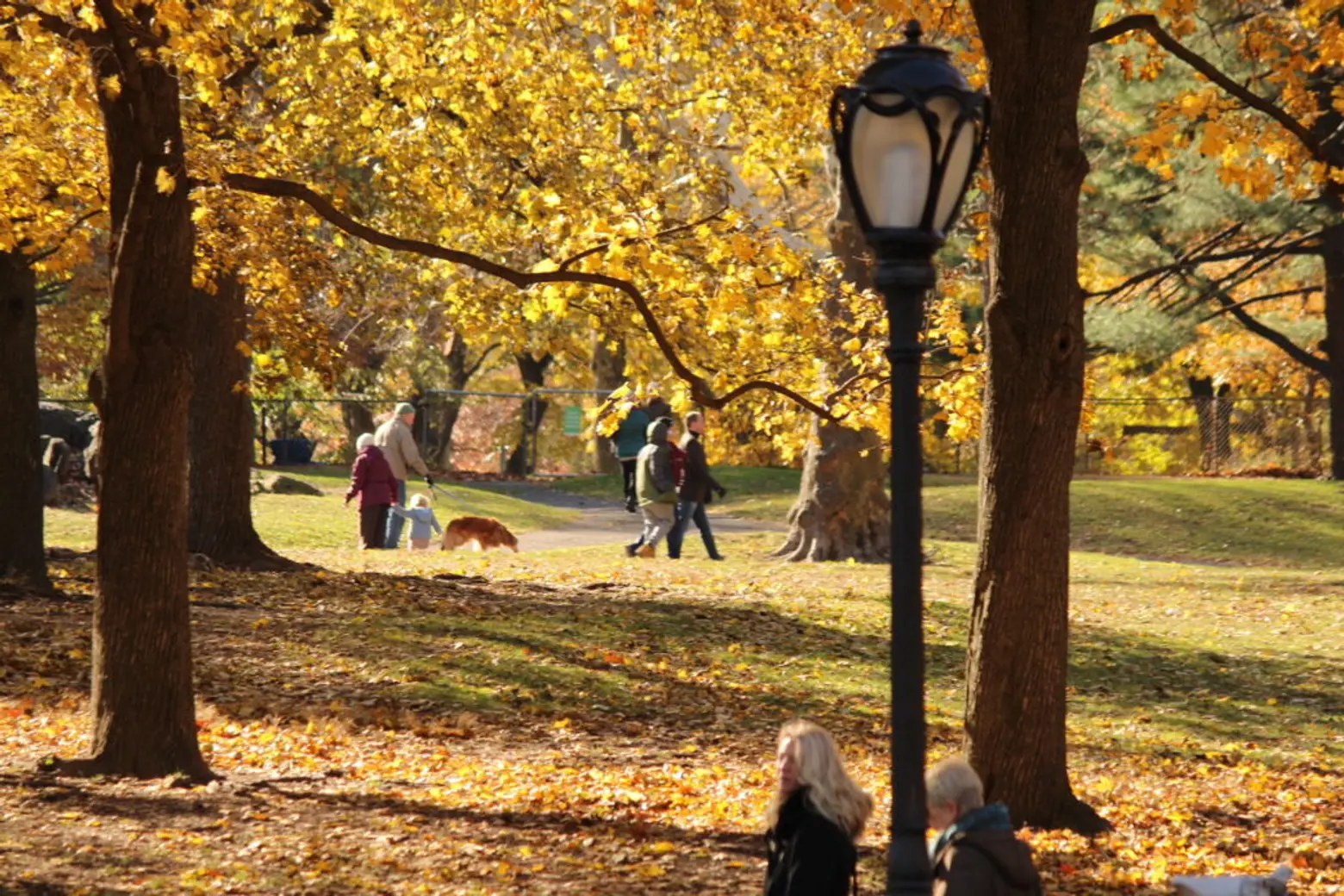 Leaf peeping tours
Fall is the season when New York really gets to show off its natural beauty. As the leaves change colors and the lush green canopies of trees turn into a vibrant collage of reds, yellows, oranges, and browns, New Yorkers flock to snap a picture or just take in the striking spectacle. Here are some of the best fall foliage tours happening across the city:
Central Park Walking Tour
Travel alongside a guide in a small group as you learn the take in the changing leaves of Central Park and learn about its history, landmarks, wildlife, movies that have been filmed in the park, and more. The entire tour will last a little over two hours. Tickets start at $44.20 and can be purchased here.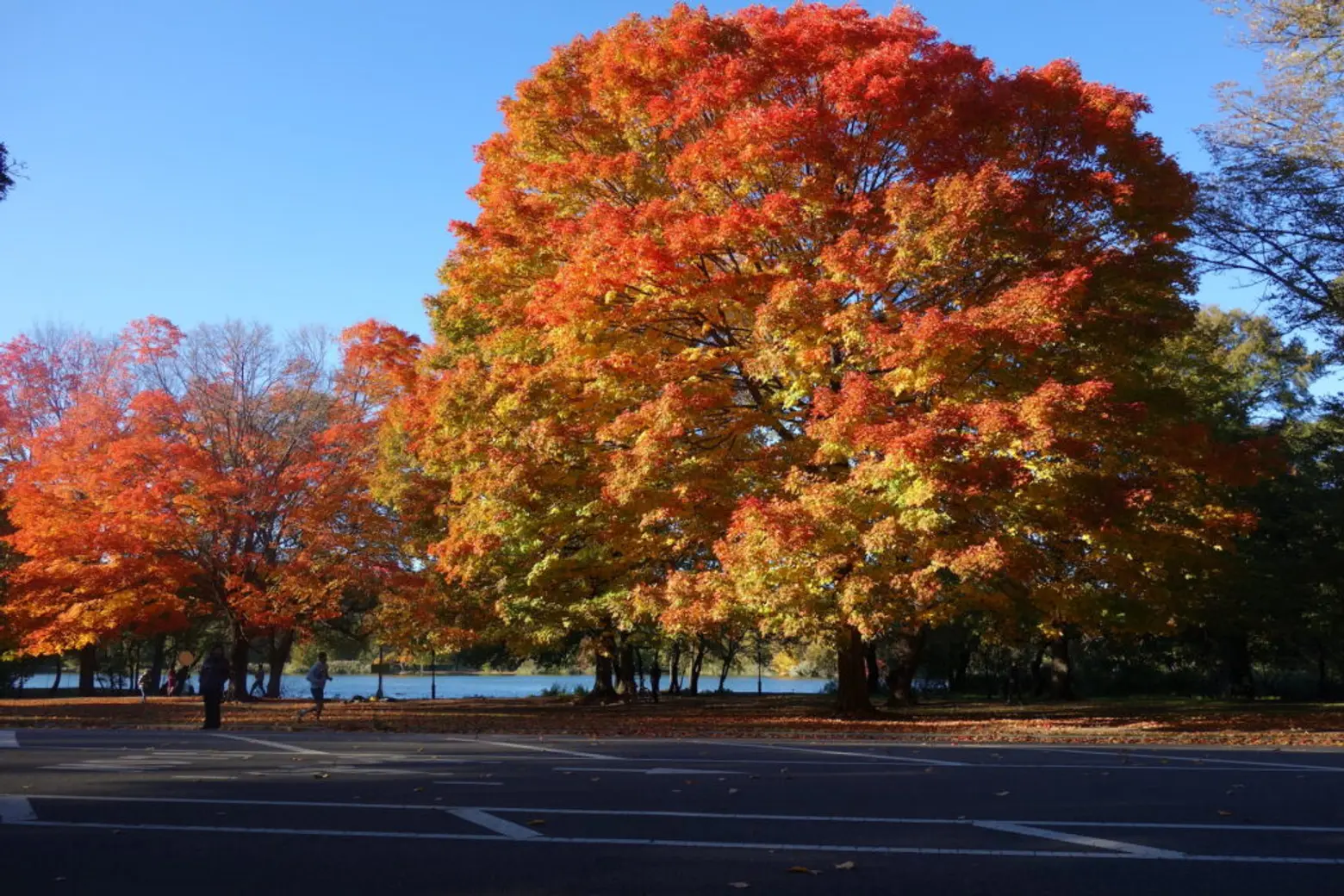 Prospect Park Walking Tour
Discover the hidden secrets of Prospect Park while journeying underneath the park's vibrant canopy. Lasting roughly two hours, the tour kicks off at the Brooklyn Public Library's Central Library and weaves its way through the park, pausing at various landmarks like the Long Meadow, the Ravine, and a variety of streams and lakes. Tickets start at $25 per person and can be purchased here.
Hudson River Fall Foliage Cruise
Coast up the Hudson River on a 1920s-inspired yacht and observe the spectacular autumn foliage on the Upper West Side, the cliffs of Palisades Park, and around the George Washington Bridge. The cruise lasts approximately two and a half hours and offers unparalleled views of the fall scenery and plenty of picture-worthy moments. Tickets start at $108 per person and can be purchased here.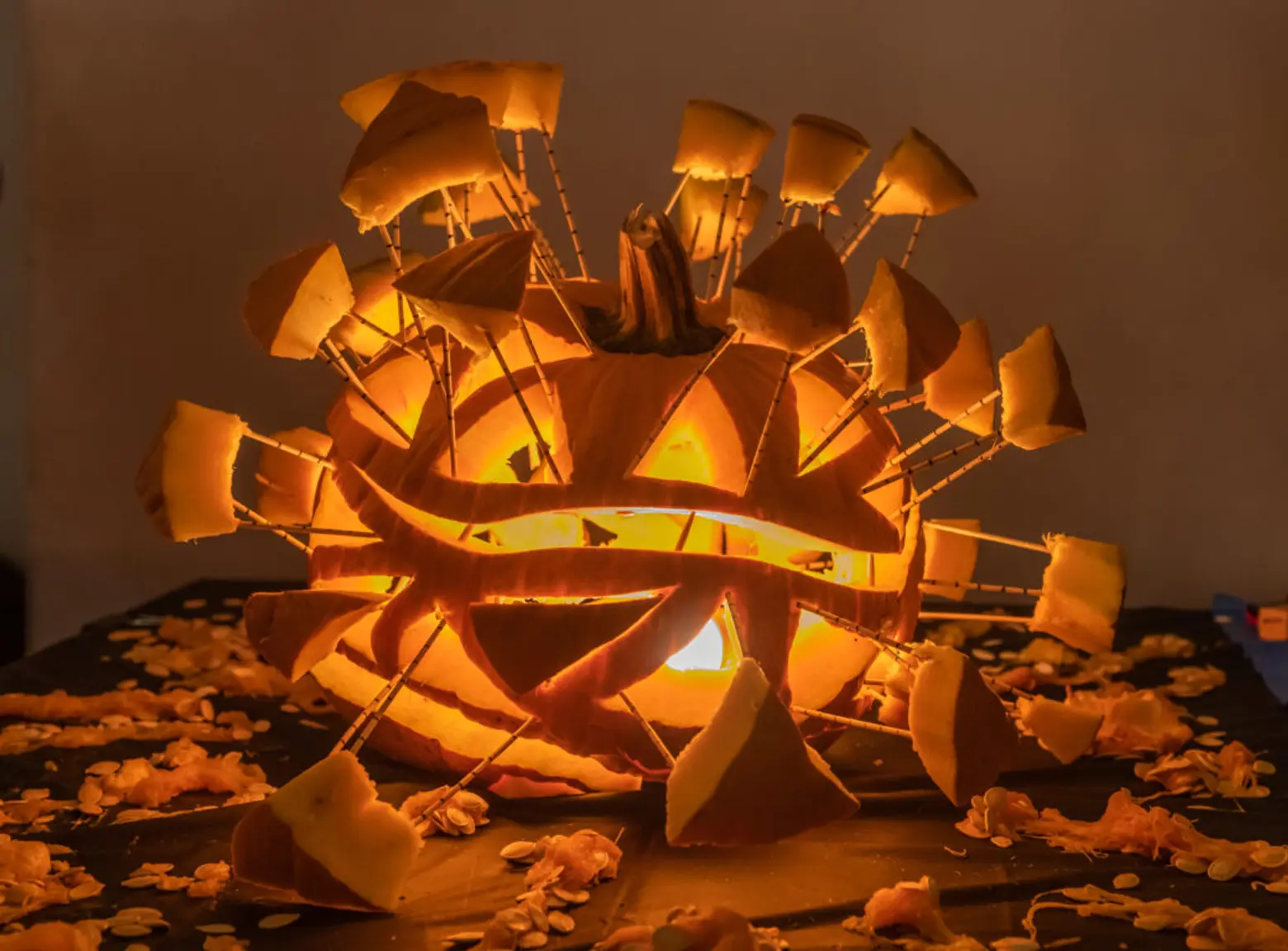 Best of culture, art, and other events
Explore architecture and design projects during Archtober
NYC's annual festival celebrating architecture and design returns to the five boroughs next month. The monthlong event, known as Archtober, features events, talks, exhibitions, and neighborhood tours across the city that educate participants about NYC's vibrant architecture. For the festival's 13th year, the theme is "Bridging Divides," which is meant to reflect a commitment to inclusivity, innovation, and a better understanding of the ways individuals, communities, and the spaces they inhabit are all connected. This year's festival runs from October 1 to October 31. See our picks for this year's best events, including the annual architectural pumpkin carving contest Pumpkitecture!, here.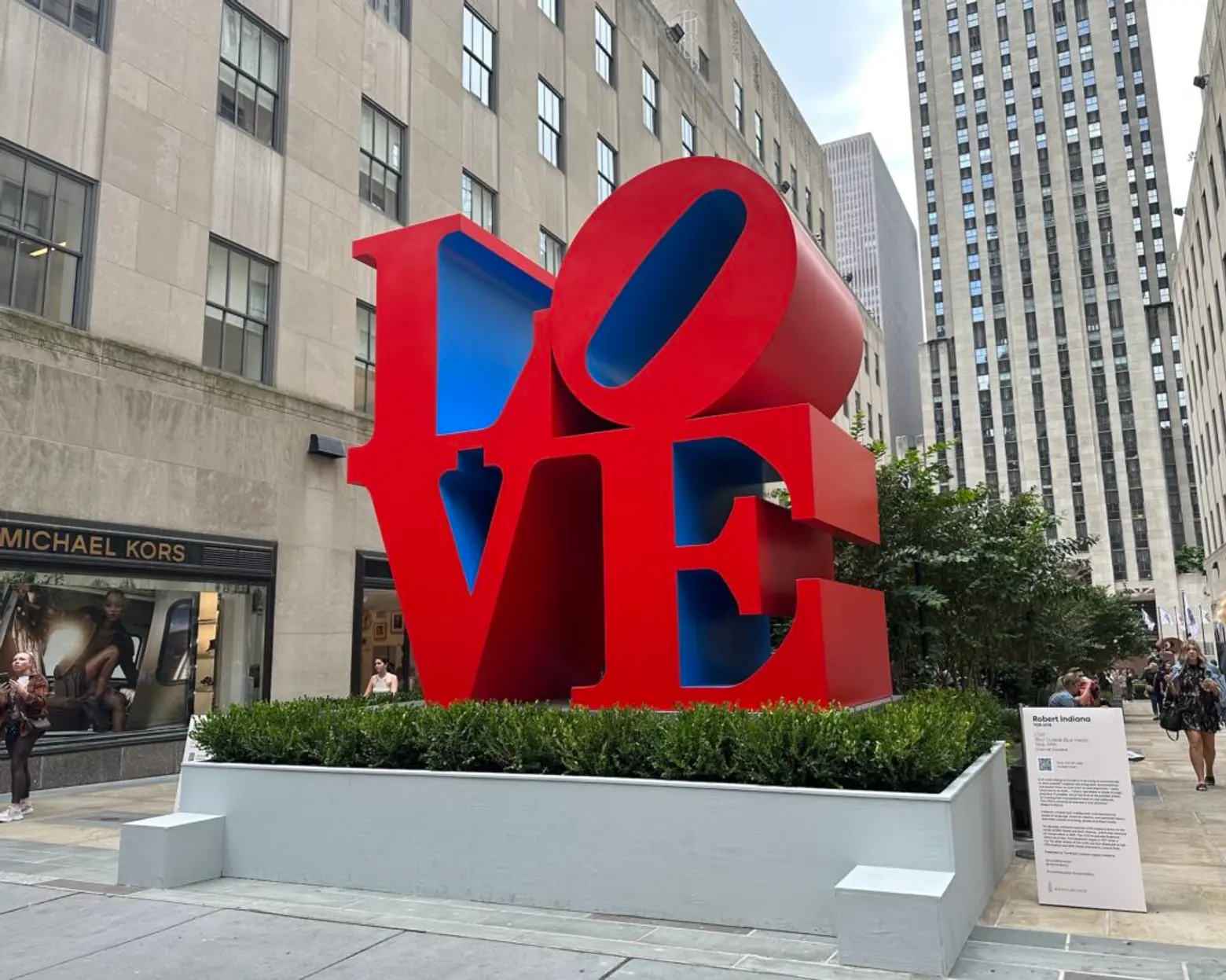 See Robert Indiana's iconic 'LOVE' sculpture
Robert Indiana's world-famous "Love" sculpture has returned to NYC after a fresh paint job. The 12-foot-high sculpture, with its distinct slanted "O" now sits at the head of the Channel Gardens at Rockefeller Center. Those who are interested in snapping a picture in front of the sculpture should plan to do so before it moves on October 23.
Attend the New Yorker Festival
Taking place the weekend of October 6, the New Yorker Festival is an annual event organized by the New Yorker magazine featuring the most renowned authors, artists, filmmakers, actors, comedians, and musicians. Returning for its 24th year, this year's lineup includes talks with Spike Lee, David Byrne, John Turturro, and other esteemed guests. Tickets can be purchased here.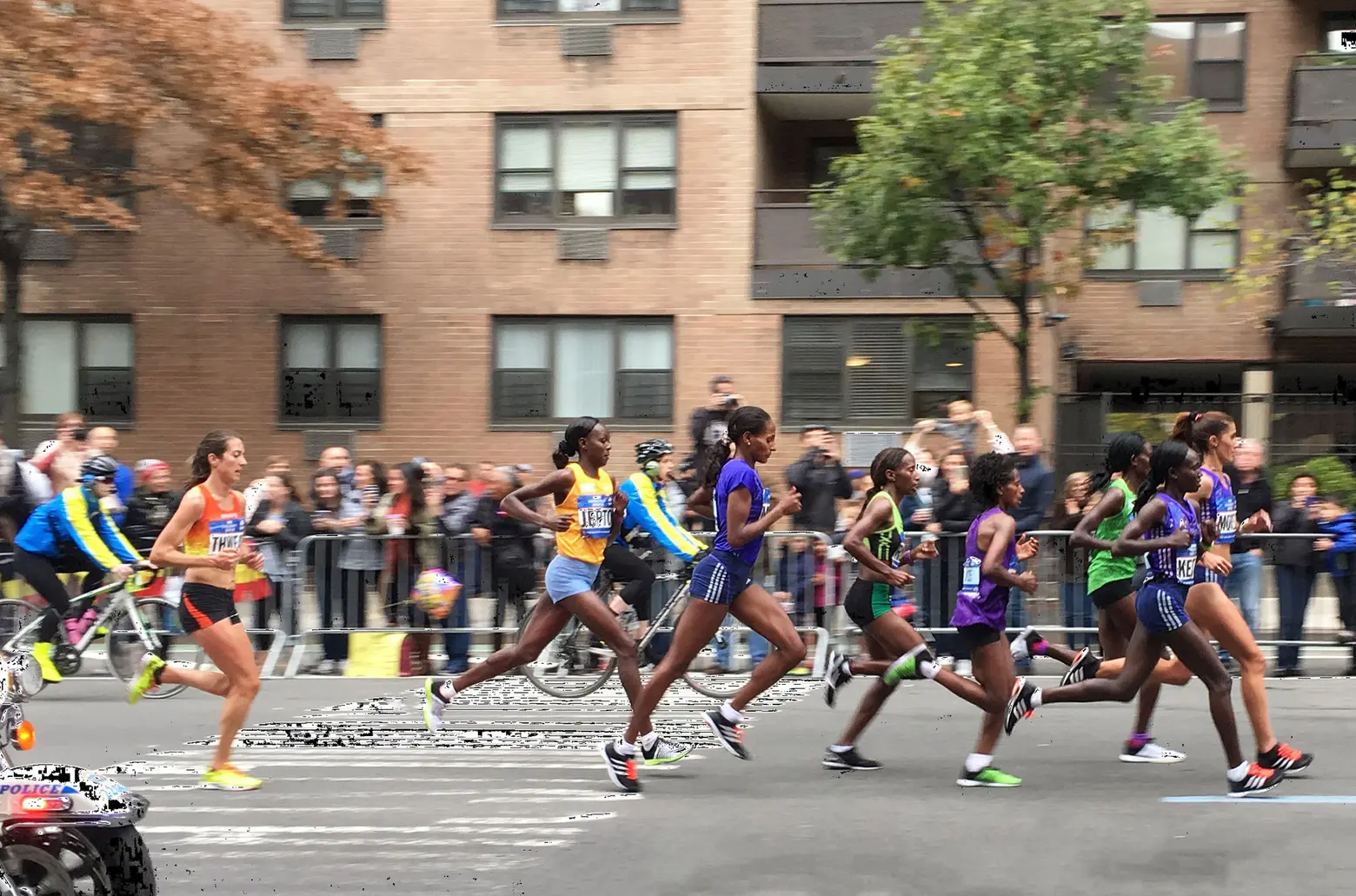 Watch or run the NYC Marathon
The NYC Marathon returns to the five boroughs on November 5, bringing with it tens of thousands of participants who flock from all corners of the globe to test and push past their limits. The 26.2-mile race begins in Staten Island and travels through all five boroughs before ending in Central Park. Some of the best spots to watch the runners whistle by is in Bay Ridge around the three-mile mark and in Fort Greene around the eight-mile mark. Other good spots are anywhere on the Upper East Side along First Avenue and runners make the home stretch towards Central Park, and along Museum Mile on the park's east side as runners approach the finish line.
Check out the Queens Craft Brigade
Katch Astoria, 31-19 Newtown Avenue, Queens
Hosted on November 25 from 12 p.m. to 5 p.m., Queens Craft Brigade brings together the best vendors from across the borough who showcase their goods, including a selection of high-quality artwork, food, jewelry, fashion, crafts, and more. The event is free for guests of all ages and pets are welcome!
Watch a movie during the New York Film Festival
Lincoln Center, Manhattan
The New York Film Festival, one of the country's most prestigious film events, is returning to the five boroughs for its 61st year. Hosted at Lincoln Center through October 15, this year's lineup features 20 to 30 feature-length films, including the North American premieres of Todd Hayne's May December starring Natalie Portman and Julianne Moore, Sofia Coppola's Priscilla starring Cailee Spaeny and Jacob Elordi, and Michael Mann's Ferrari starring Adam Driver, and Penélope Cruz. A full lineup of the festival can be found here.
Visit the Green-Wood Cemetery
Brooklyn's Green-Wood Cemetery has a lineup of special fall programming for the season, offering a wide variety of engaging activities ranging from daytime tours of the expansive cemetery to live music in the catacombs. Running through December, Green-Wood's next event is Concerts in the Catacombs on October 4 and 5 featuring Anaïs Maviel, a vocalist and composer who is known for her blending of traditional and experimental elements in her music.
The autumn lineup also includes the return of some of the cemetery's most beloved fall-time events. Nightfall, which the cemetery considers the "crowning event" of its fall season, beckons guests to wander through Green-Wood's winding paths illuminated by the flickering of thousands of candles. Along the way, they'll encounter musicians, artists, storytellers, and moving images.
Open Doors, another of the cemetery's most popular events, offers guests the unique opportunity to peek inside some of Green-Wood's ornate 19th-century mausoleums, adorned with stunning stained glass windows. Participants will gain insights into the lives of those who now rest within the impressive structures.
During Spirited Strolls, a daytime event, guests are led through the twists and turns of the historic cemetery by historian Jeff Richman as he shares tells of murder, mayhem, spirits, and bizarre occurrences related to individuals who are buried throughout Green-Wood.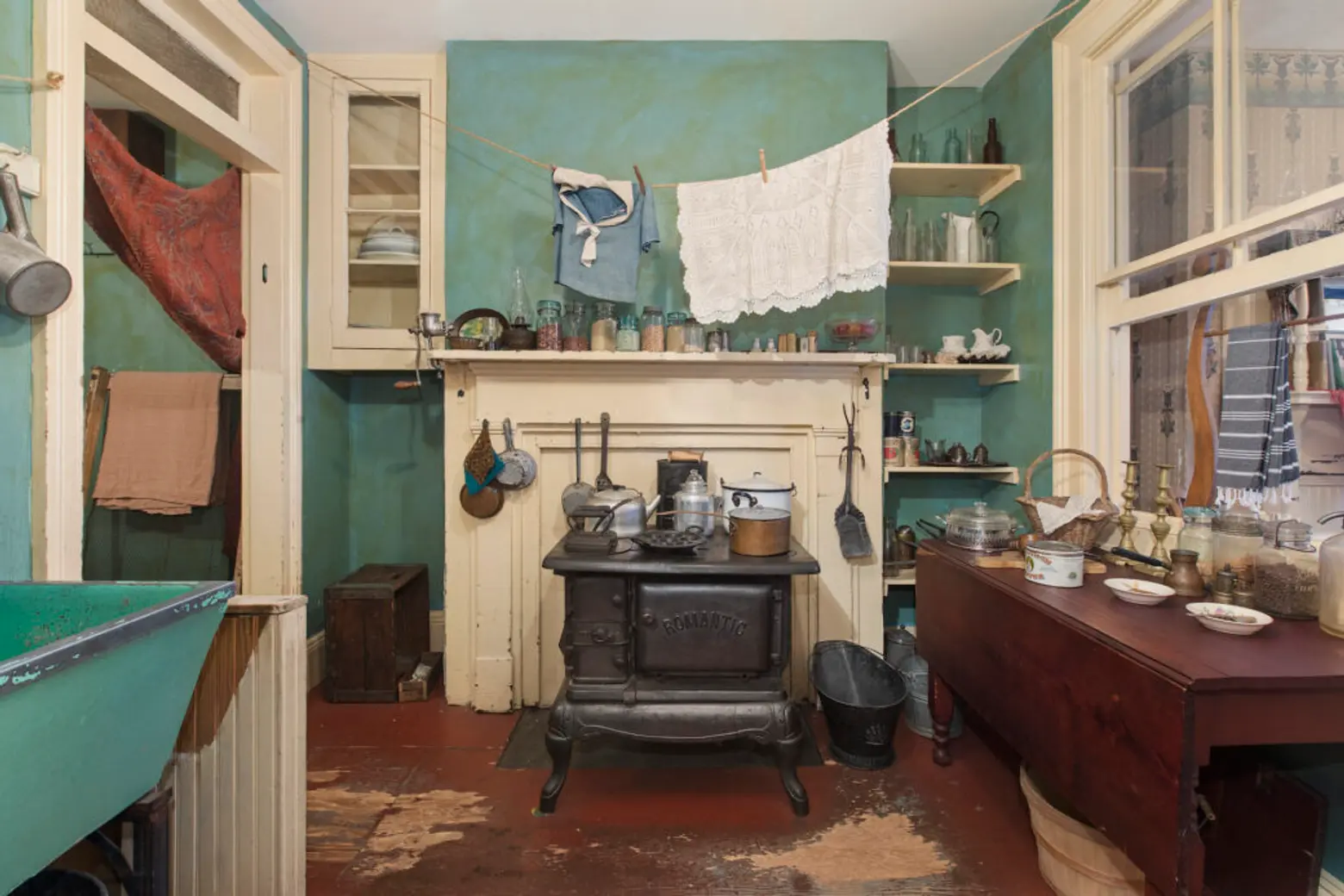 Explore the newly restored Tenement Museum
After undergoing a renovation, the Lower East Side's Tenement Museum recently reopened a revitalized 160-year-old tenement that once housed thousands of immigrants from 1863 to 1935. Located at 97 Orchard Street, the tenement underwent a renovation project, led by Li · Saltzman Architects that reinforced and protected original features and finished, preparing it for future generations of visitors.
For the first time in the museum's history, visitors will be able to explore the fifth floor as part of a new permanent exhibit opening up in December titled A Union of Hope: 1863. The exhibit tells the story of a Black family living in the tenements in post-Civil War era Soho.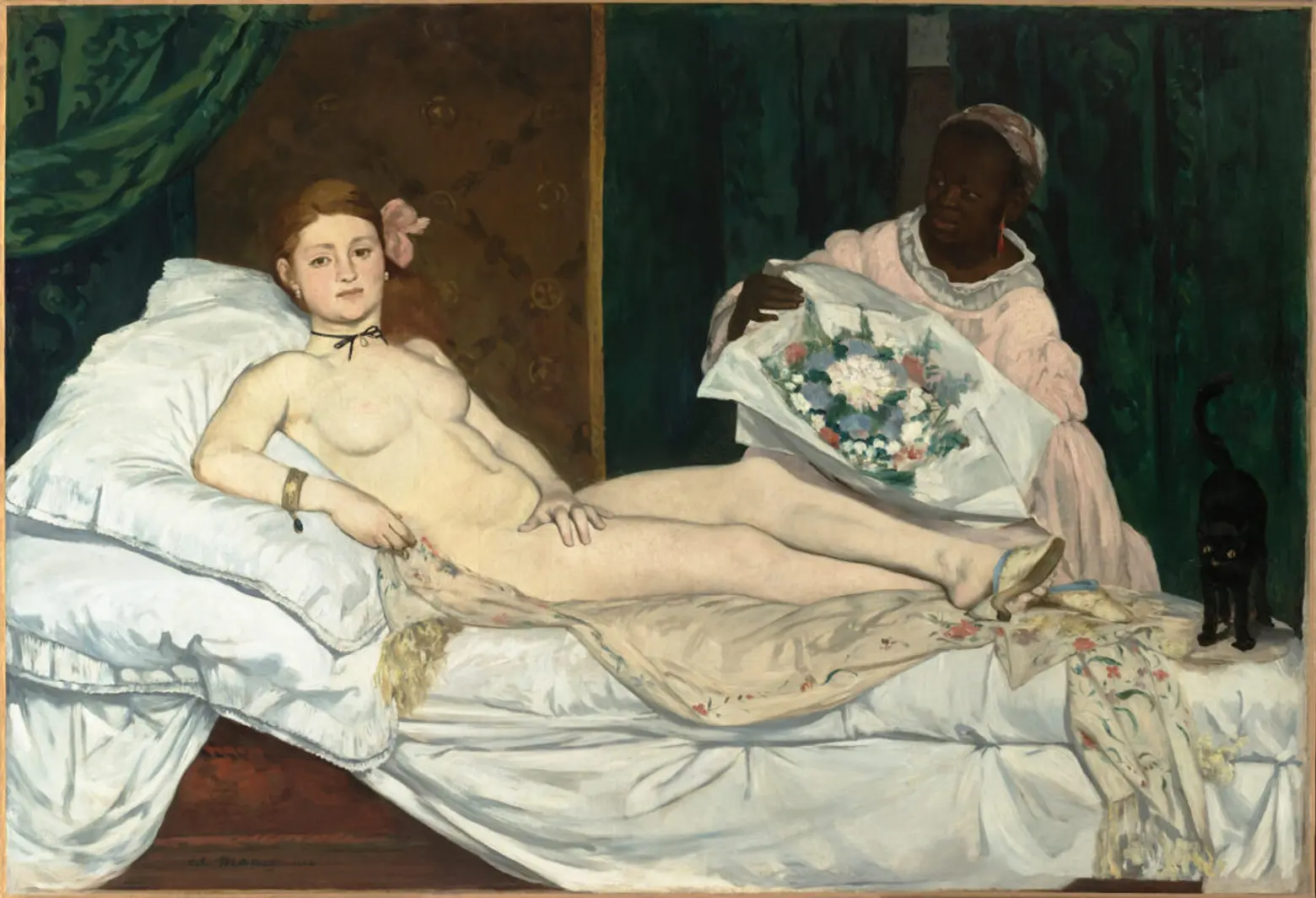 See Édouard Manet's "Olympia" at the Met
The Metropolitan Museum of Art is hosting a major exhibition analyzing the friendship and rivalry of Édouard Manet and Edgar Degas, two revolutionary French artists. The exhibition, known as "Manet/Degas" examines the artistic dialogue between the two painters through a collection of 160 artworks that sheds light on their friendships, family relationships, social circles, and historical circumstances that influenced their creative and professional journeys.
Manet's famous "Olympia" painting, considered one of the most controversial artworks of the 19th century, has traveled to the United States for the first time in its history. The exhibition is on display on view January 7, 2024.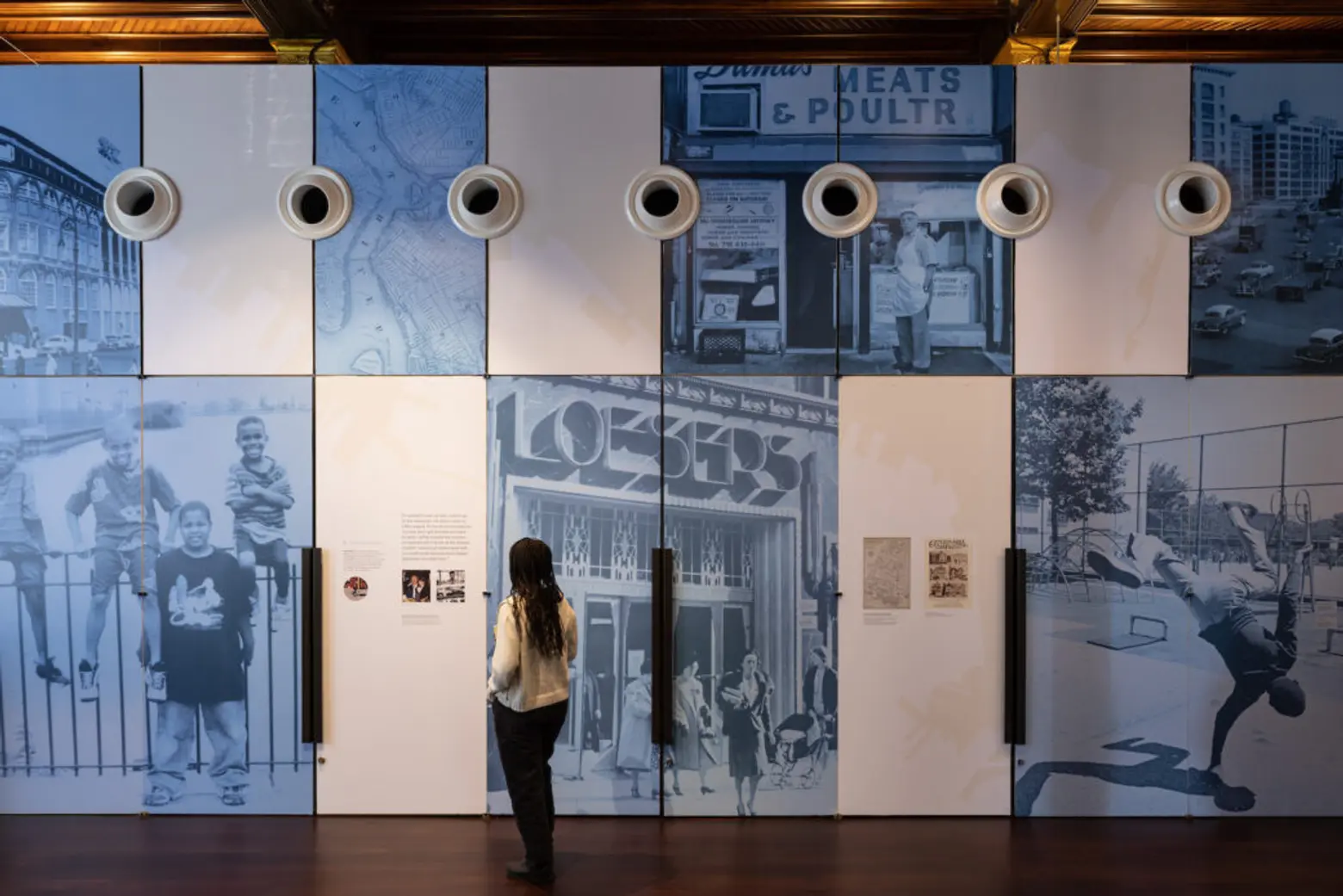 Learn more about Brooklyn's history at the Center for Brooklyn History
The world's largest collection of Brooklyn history is once again accessible to the public. The Center for Brooklyn History, located at 128 Pierrepont Street in Brooklyn Heights, reopened in September following an extensive renovation of its first floor. In celebration of the reopening, the Center is debuting "Brooklyn is…," an exhibition honoring the borough through the photos, artworks, and words of Brooklyn residents, who are invited to submit their personal memories ot be featured.