20 years ago, the city told Donald Trump he couldn't put his name on the Columbus Circle globe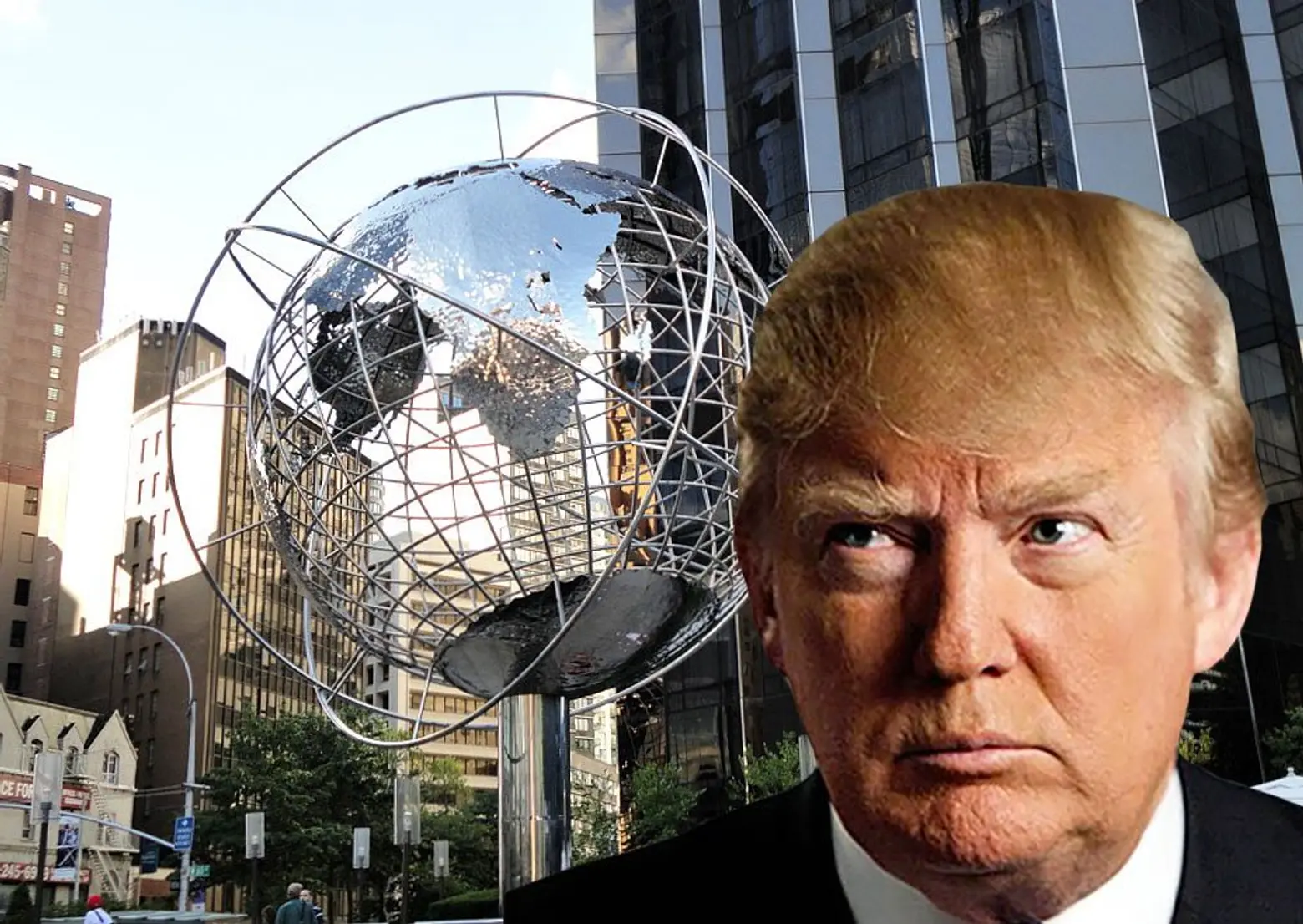 These days, New Yorkers are going to great lengths to get Trump's name off their buildings, and even his company itself has personally shed his moniker from their hotel brand amid declining bookings. But back in the '80s and '90s, the Donald would freely slap his name on just about anything he wanted. That is until 1996, when the Giuliani administration (sense the irony here?) denied his request to brand the giant globe outside the Trump International Hotel & Tower. The Times recently got its hands on a 20-year-old City Planning Department memorandum that outlines how the agency deemed any lettering on the sculpture illegal.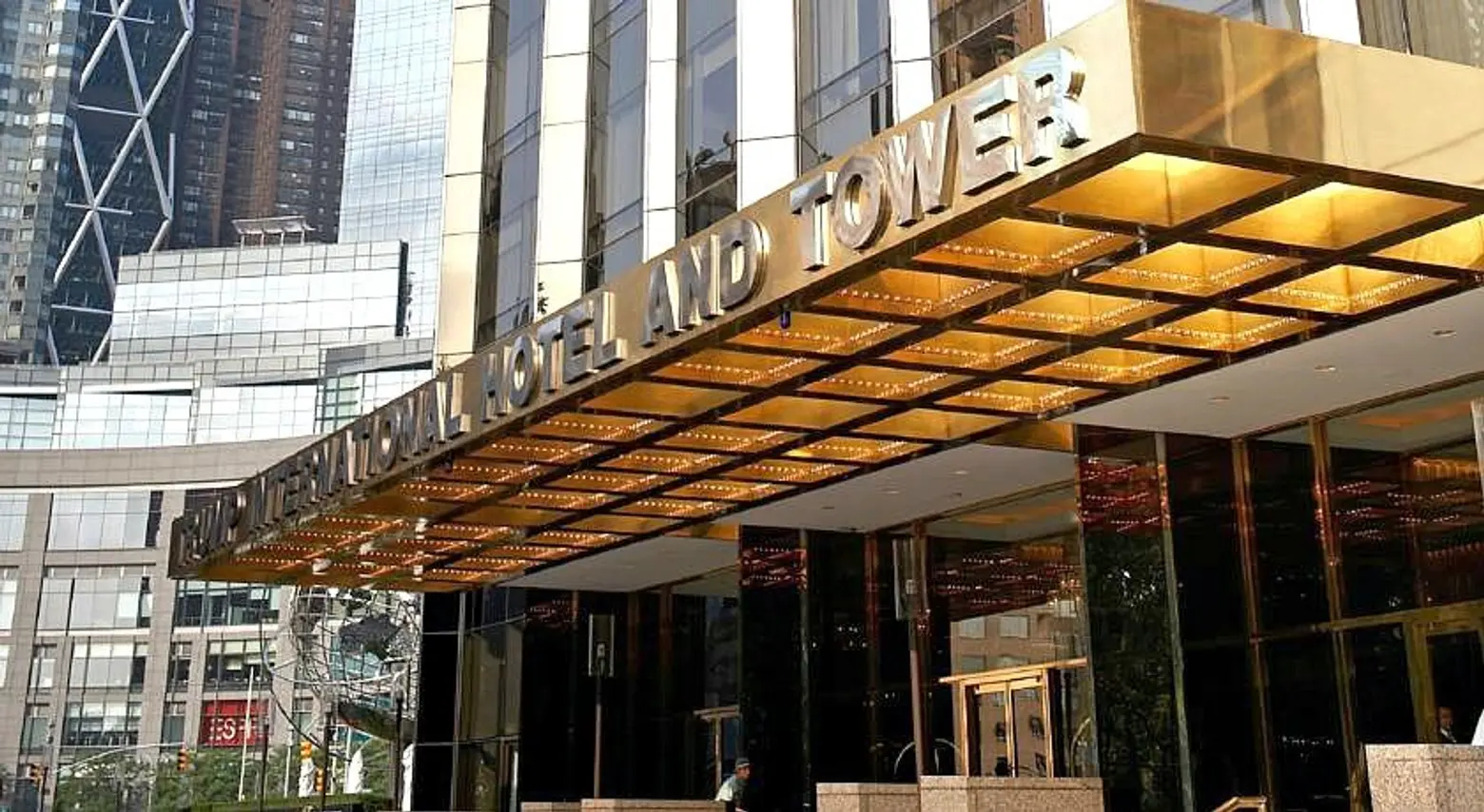 The entrance to the tower is not lacking branding, via booking.com
The condo was completed in 1997, converting a drab office tower to a glassy beacon at the intersection of Columbus Circle. The year prior, the huge silver globe in front of the building was being planned, and Trump wanted the 30-foot-wide piece–modeled on the 1964-65 World's Fair Unisphere in his childhood borogh of Queens–to be adorned with three-foot-high letters reading "Trump International."
But if you look at the globe today, all you'll see is "the world's land masses silhouetted on a spherical framework of latitudinal and longitudinal struts… encircled by three orbital rings," along with a small plaque on the base reading "Brandell Miami" for sculptor and designer Kim Brandell. He previously made a smaller version of the unisphere for the short-lived Trump World's Fair casino in Atlantic City, and this version prominently wore Trump's name.
But when it came to the NYC version, Richard Barth, then director of City Planning's Manhattan office, and Douglas Woodward, an urban designer who was working on the redevelopment of Colubus Circle, wrote to the Department that "there is no question that the globe with lettering is a sign and is not a permitted obstruction." The Trump Organization argued that a branded globe still classified as an ornamental fountain or statuary and therefore was legally permitted to obstruct views at a public plaza, but when Jerold S. Kayden, founder and president of Advocates for Privately Owned Public Space, had to make a determination, he simply stated, "Slapping one's name on a work of art doesn't make the name part of the artwork."
[Via NYT]
RELATED:
Lead image via World Travel Images