15 Broad Street: FiDi's Downtown by Starck is Anything But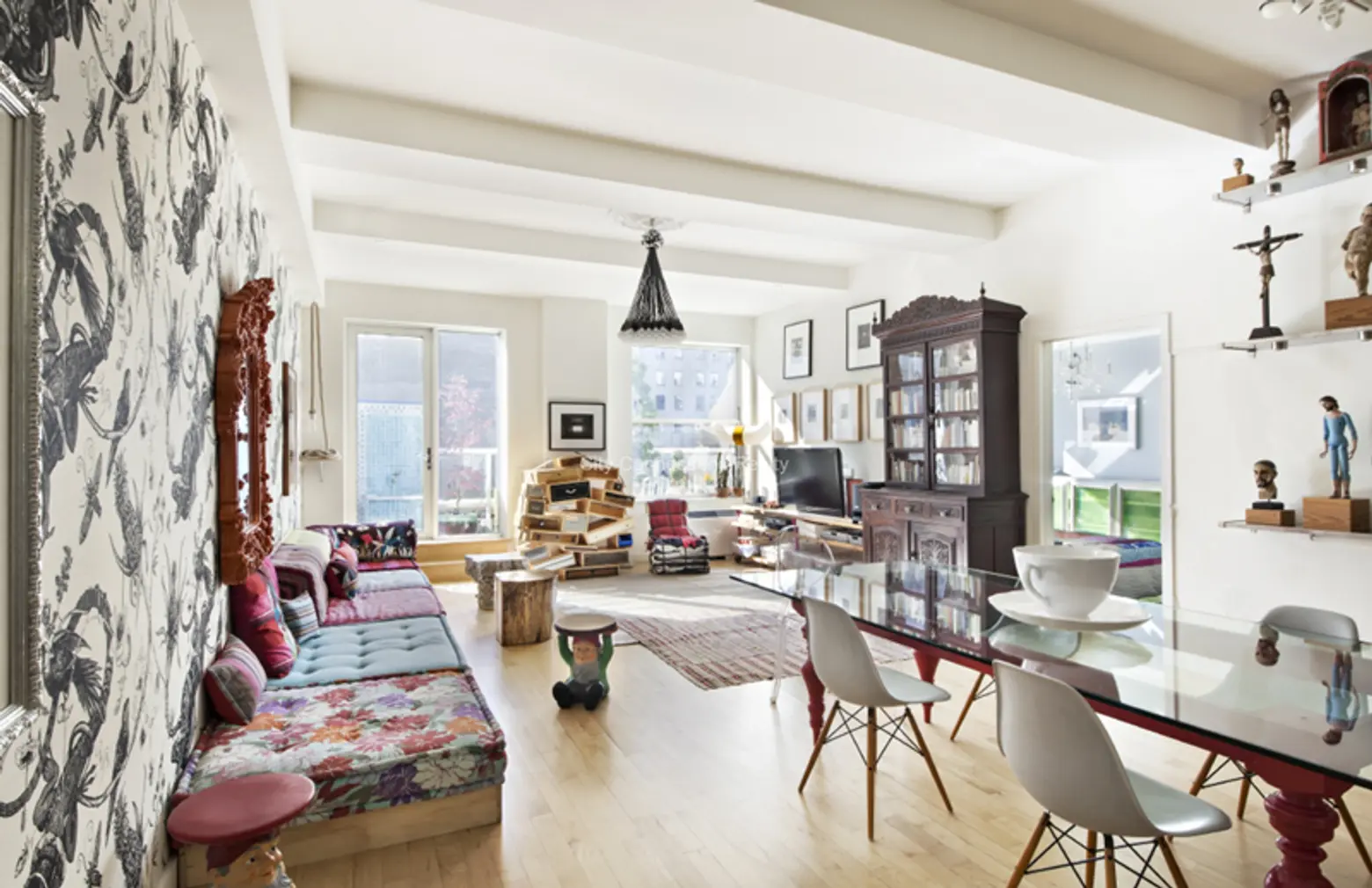 The year is 1928: Scotch tape is first marketed by 3M, the first air-conditioned building opens in San Antonio, the clip-on tie is designed, the NY Yankees sweep the Cards in the 25th World series – and the Equitable Trust Building at 15 Broad Street was completed.
For nearly 80 years the L-shaped grey brick stone building would house some of the most influential financial companies in the world, until developer A.I. & Boymelgreen rescued it from certain demolition in 2003 and tasked French architect Phillipe Starck to turn it into a luxury condominium worthy of the financial capital of the world.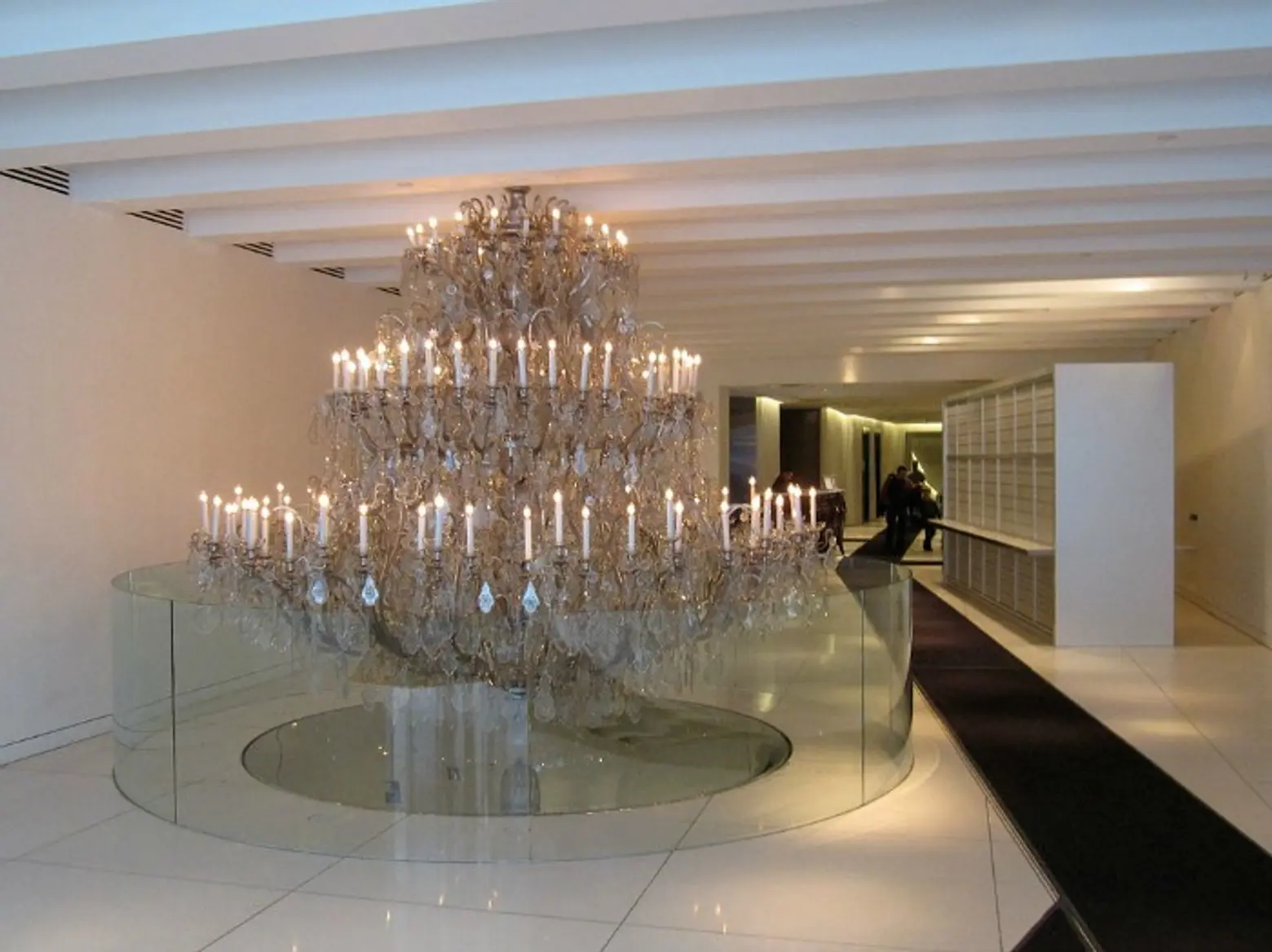 With an exterior landmarked for its historical significance, Downtown by Starck debuted in 2007, and features more than 150 different floor plans for its studio to three-bedroom units – each reflecting the classic beauty of the 1,900-piece, Louis XV chandelier that hangs in its lobby.
Celebrating Starck's vision of uniqueness is this lovely 1BR/2BA treasure. Tall windows and 11' beamed ceilings deliver a bright and airy feel to every inch of the 1,451-square-foot west-facing unit.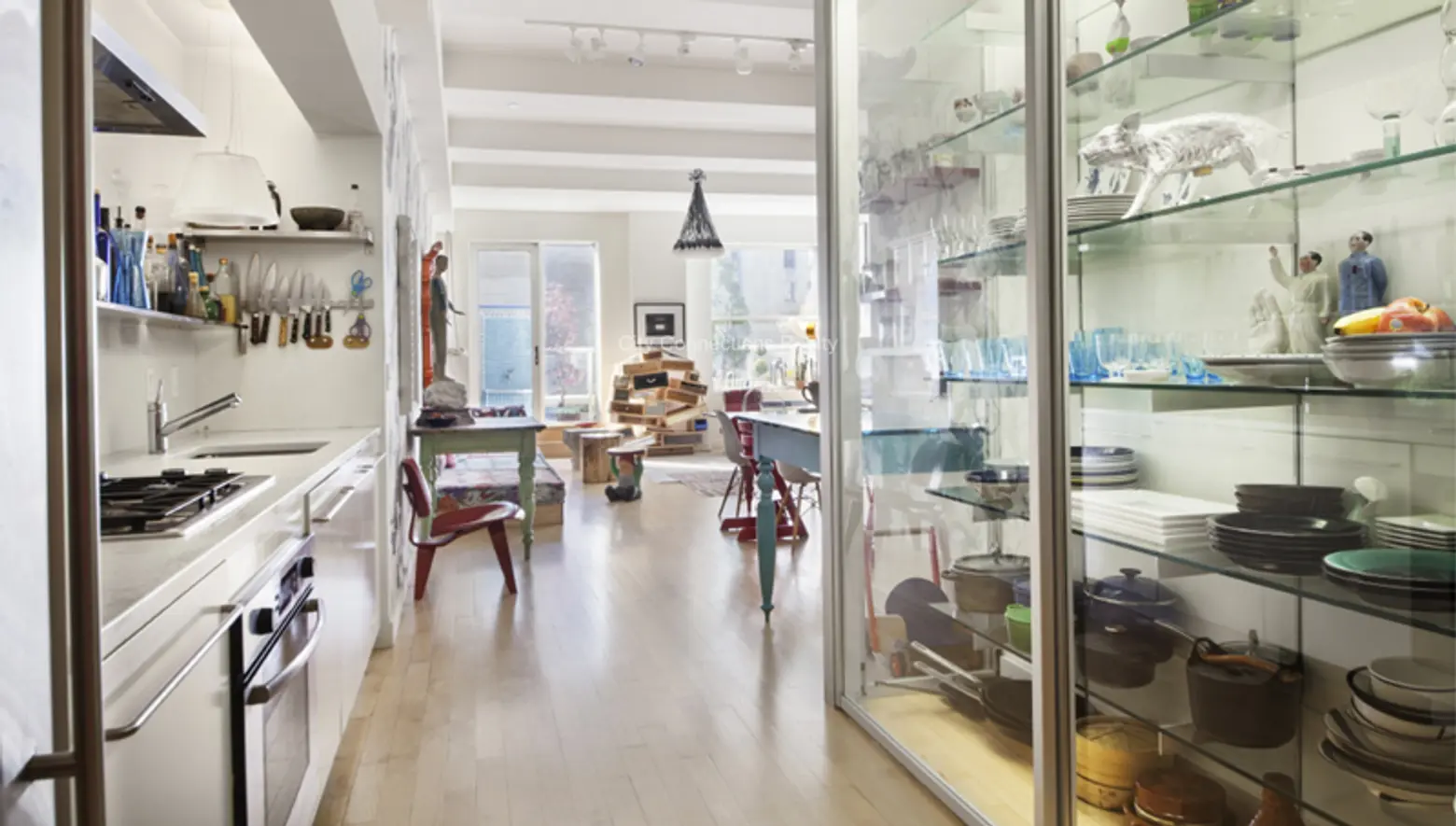 A modern kitchen showcasing a custom-designed wall of glass-enclosed display shelves and a gorgeous private terrace all add to its quirky charm, and a full-range of desirable amenities await the lucky occupant, including a full-scale gym, lap pool, bowling alley, 20-seat movie screening room, and the 7th floor "Starck Park", a fully landscaped 5,000-square-foot roof-park.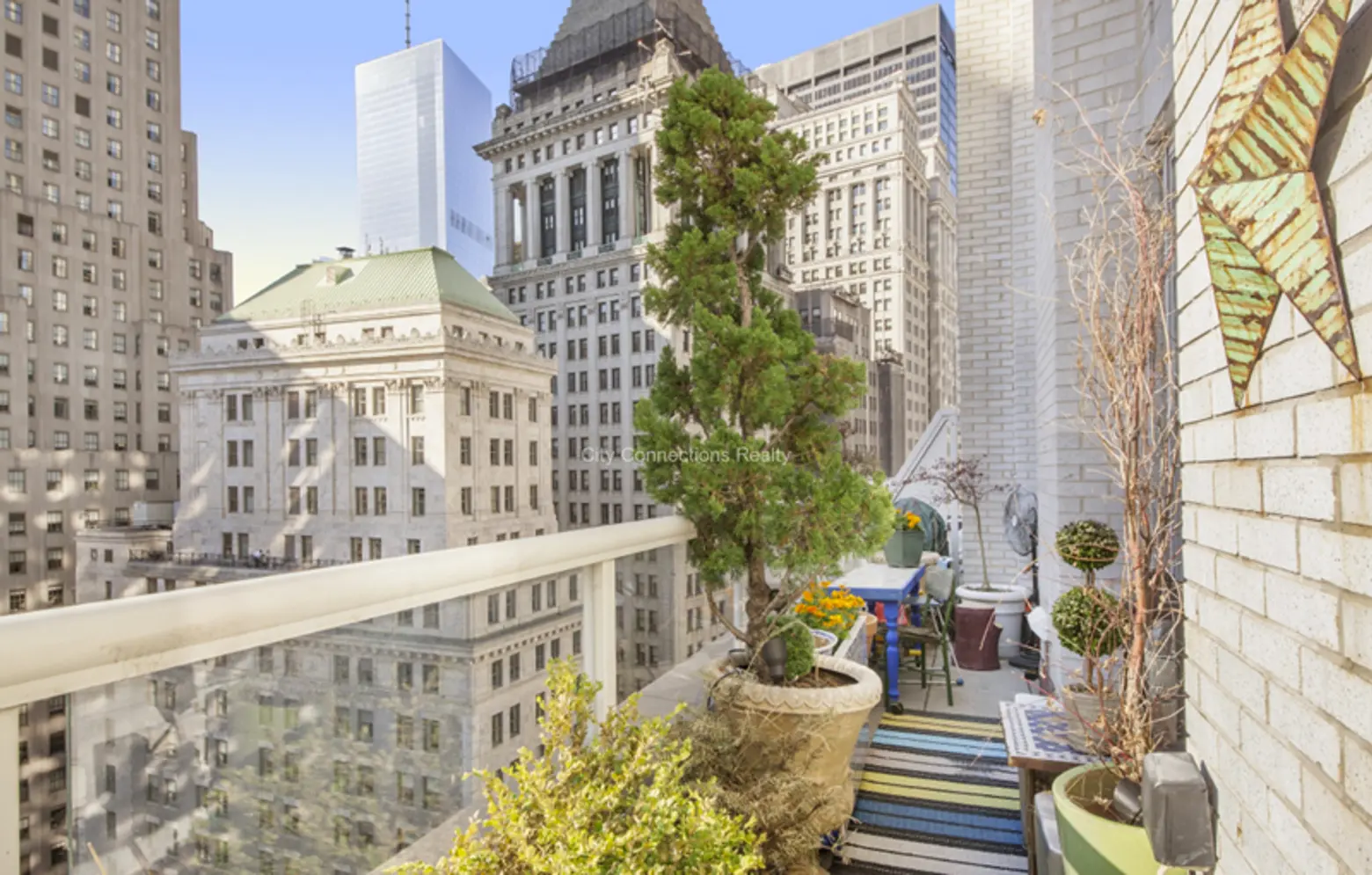 Images courtesy of City Connections