111 West 57th Street: The World's Skinniest Tower Will Rise to 1,421 Feet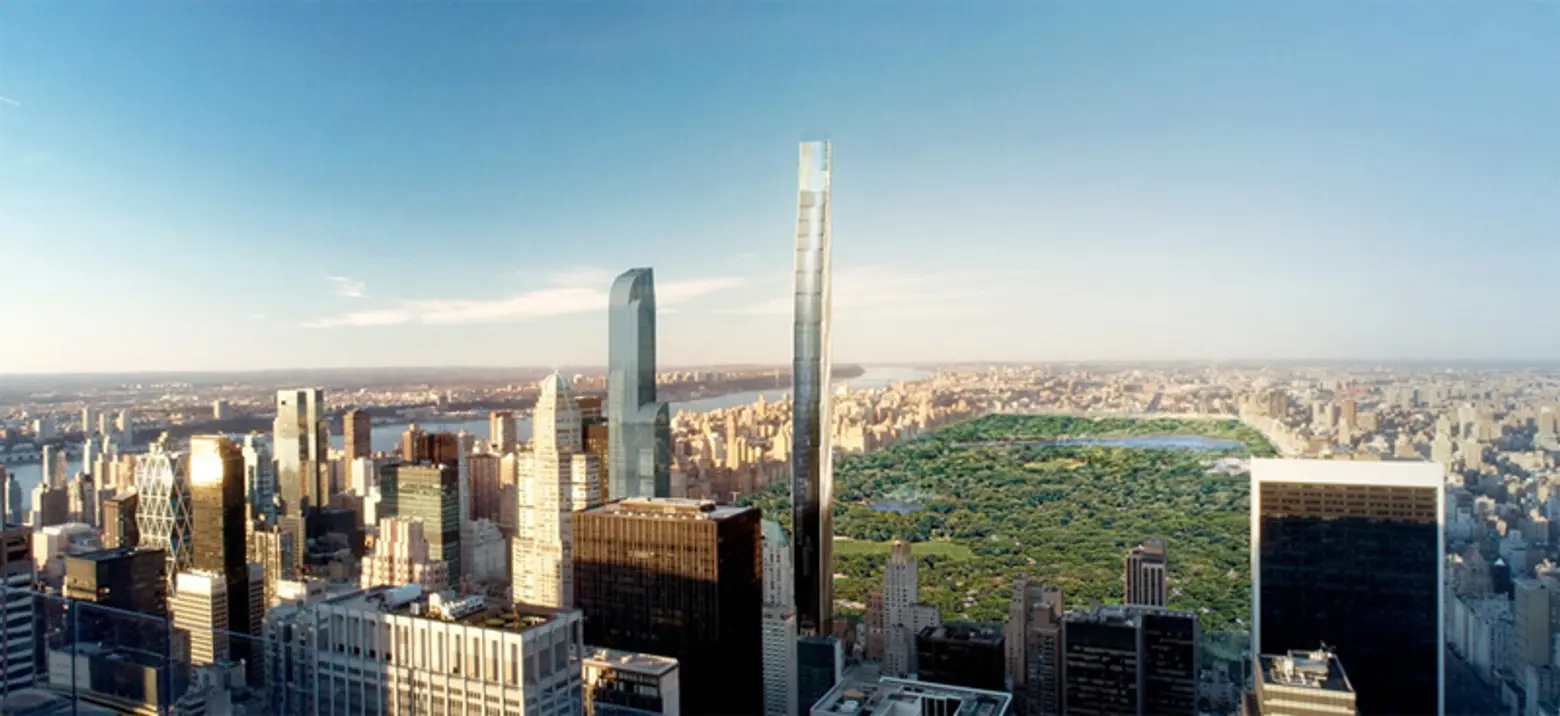 That's a lot of accolades for one building, but the SHoP Architects-designed tower at 111 West 57th Street is looking to sweep the supertall competition. Originally planned to rise 1,397 feet, the tower will now soar to 1,421 feet, surpassing 432 Park Avenue (the current tallest residential building in the Western Hemisphere) by 24 feet, according to city records uncovered by Crain's. It will also retain its title as the world's slenderest tower.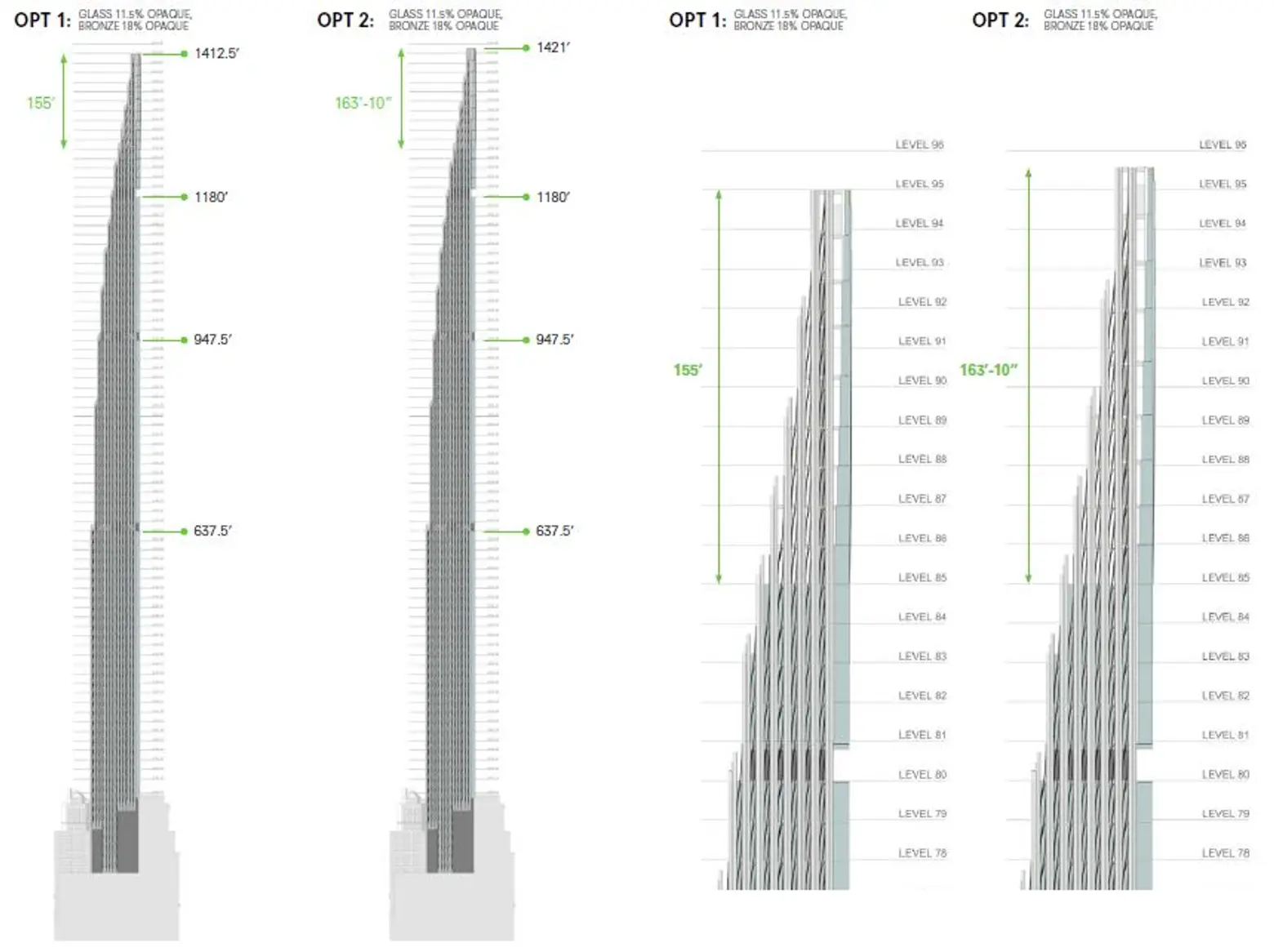 From the Department of Building filings, via Skyscraper Forum
The new documents relate to wind loads, stating that the 80-story building will rise 1,397 feet, but its crown will send it up to 1,421 feet. The developers, JDS, started pouring the foundation for the property and received their final city permits this week. They're now in the final stages of securing a $500 million construction loan.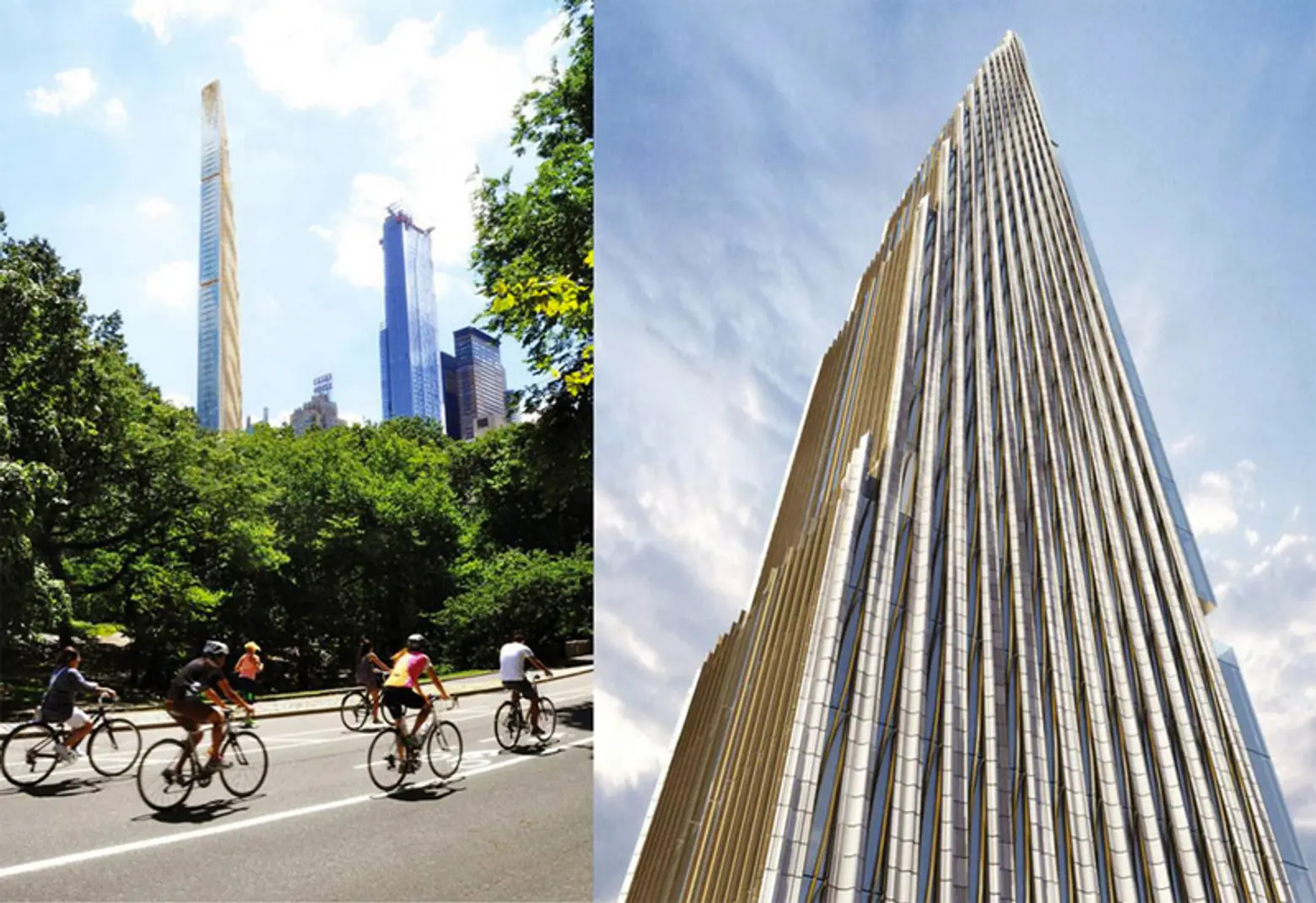 111 West 57th Street also made headlines this week for announcing plans to build the tower without union labor, which Michael Stern and JDS Development Group also did at the Walker Tower. Curbed reports that "of the seven supertall towers going up in the city, 111 West 57th is the only one to use non-union labor, and union leaders are not pleased." Well, looks like not all of the tower's accolades are positive.
See more renderings and Department of Buildings documents in the gallery below. And keep up to date on 111 West 57th Street's progress here.
[Related: New Rendering for 111 West 57th Street Shows Ethereal Views]
[Related: Construction Begins on Manhattan's Tallest Condominium Tower]
[Related: It's Official: 432 Park Avenue is NYC's Tallest Residential Building]