Yoko Ono's Greenwich Village Condo Sells for $8.3 Million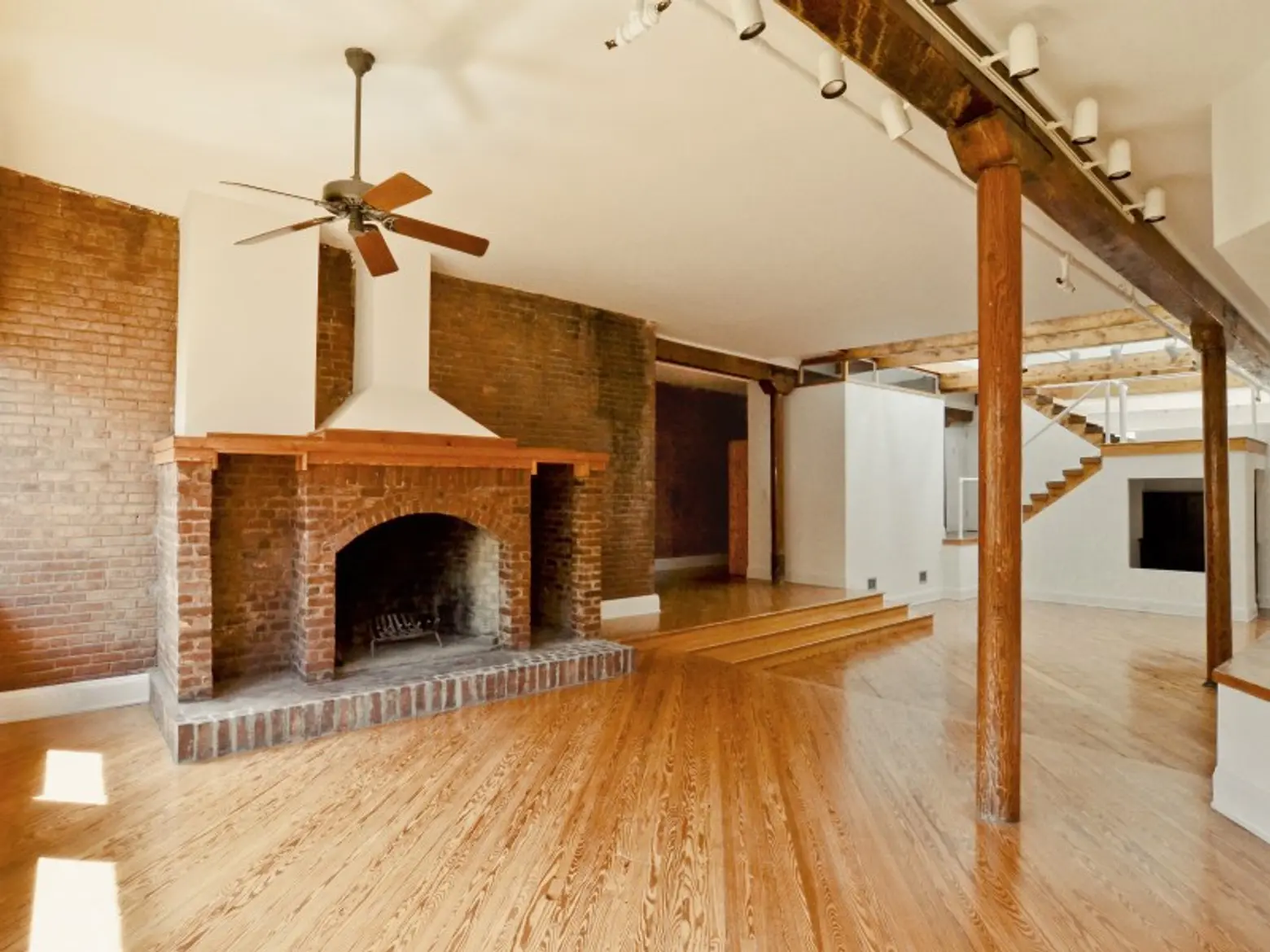 We're not sure if the new owners will be staging any sit-ins, but they'll certainly have plenty of room to do so in this 5,700-square-foot Greenwich penthouse that they purchased for $8.3 million from Yoko Ono.
Ono bought the condo at 49 Downing Street in 1995 for her son Sean Lennon, but it's sat empty since the first few years when he lived there (Ono famously still lives in the Dakota apartment she once shared with John Lennon). The home originally hit the market in July 2013, but was taken off shortly thereafter while Ono battled her co-op board in court, citing that they interfered with her plans to sell. It was listed again in November 2013 for $6.5 million, and earlier this month public records listed the final selling price at $8.3 million.
The penthouse has a private entrance, garage, elevator, and terrace. It also includes three bedrooms, three bathrooms, a first-floor studio space, a greenhouse, and a library. Natural light floods the apartment from the north, east, south, and west. Both the master bedroom and the living space boast working, wood-burning fireplaces. The crisp white walls and modern kitchen give the loft a contemporary feel, while the beams, columns, and exposed-brick walls are original.
Speaking of original, 49 Downing Street is part of the Greenwich Village Historic District Extension II (South Village), and according to the designation report it was built in 1896 in the Romanesque Revival style by the firm Werner and Windolph. It was constructed as a stable and one-family home for the truckman John F. Caragher. After going through several commercial uses in the 20th century, the building was converted to a multiple-family residence in 1987. The new owners of the home have not yet been identified, but it's likely that they'll take advantage of the live/work setup of the loft and its studio.
[Via New York Observer]