Where I Work: Inside Monarch Theater, Williamsburg's new modern Asian restaurant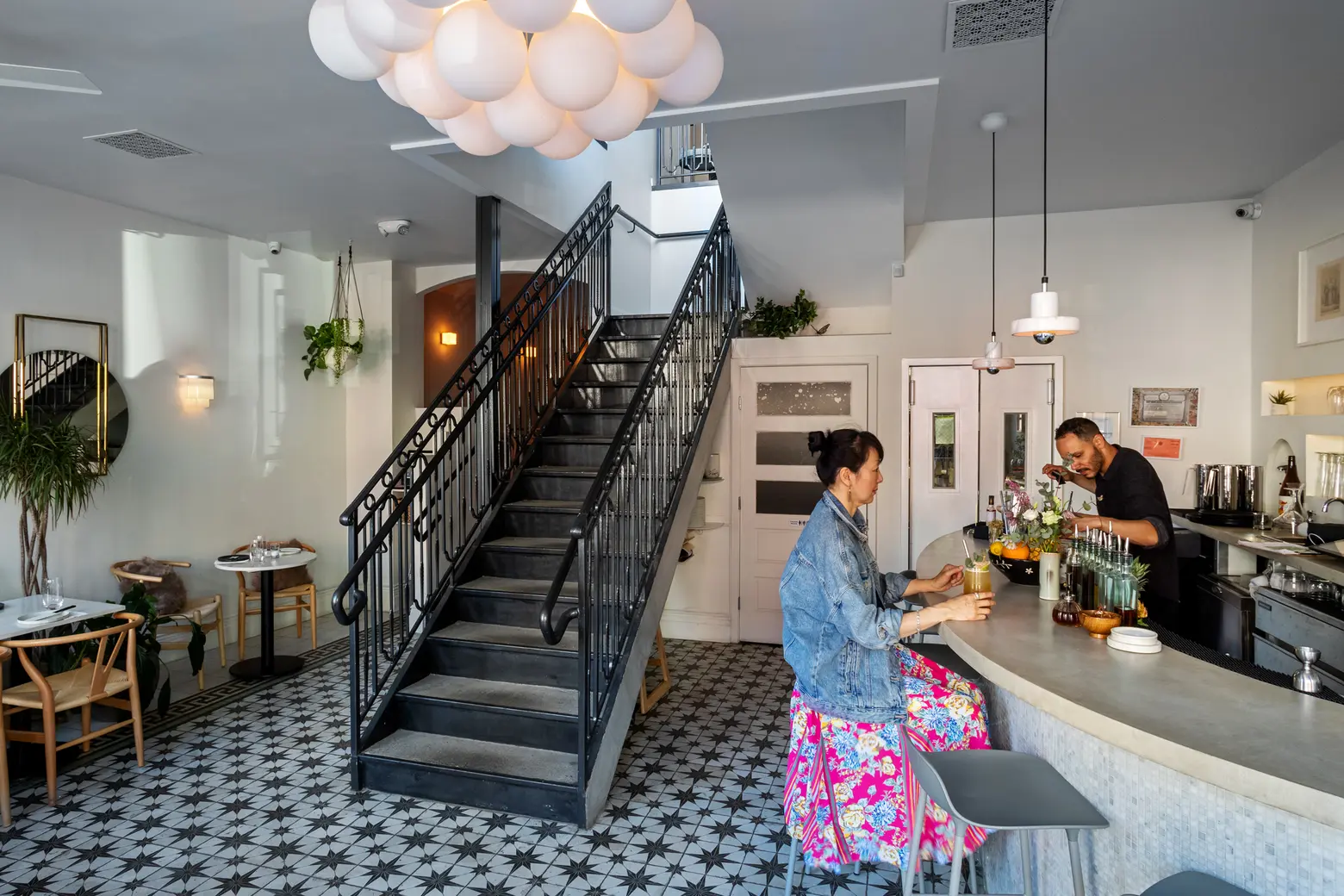 "Asian fusion" is undoubtedly one of the most popular categories on Seamless, but for restauranteurs Lawrence and Ayako Elliott, it wasn't about following the trends. "When we went out to dinner, we ate mostly [East] Asian food… so we wanted to create a menu that we would find interesting," Lawrence told 6sqft. And this is exactly what they did at their Metropolitan Avenue restaurant Monarch Theater, which opened in February. Not only is the food influenced by traditional East Asian cuisine, but the design of the two-story restaurant–which the Elliots worked on themselves–was inspired by the former theater that occupied the site. Ahead, take a look around and learn more about this new Williamsburg gem.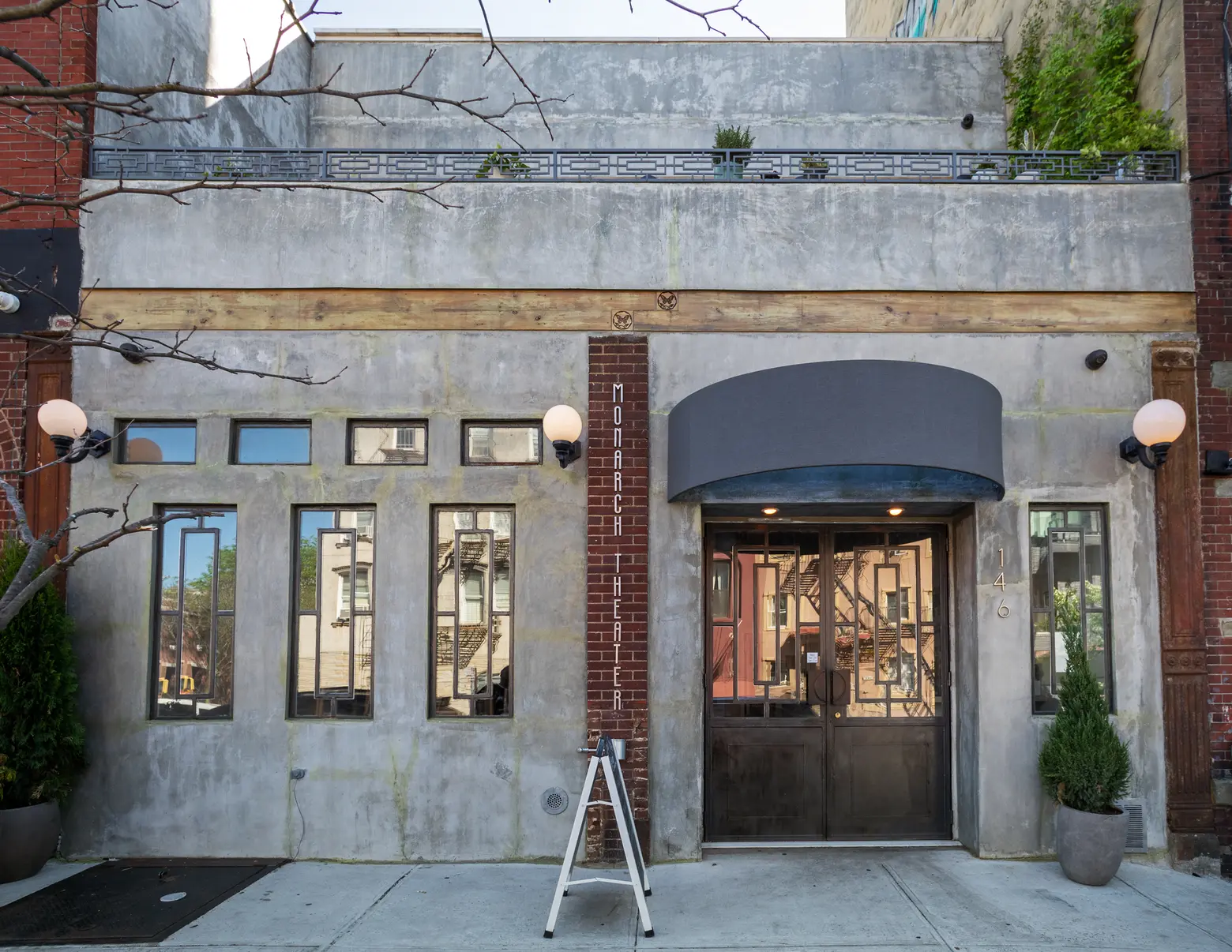 Lawrence Elliott is a baker by trade. His first venture in Williamsburg was a cafe, and then he opened the popular French-American restaurant the Rabbithole, which is still a local favorite on Bedford Avenue. But he and his wife decided a few years ago that they wanted to bring something to the neighborhood that they wanted for themselves.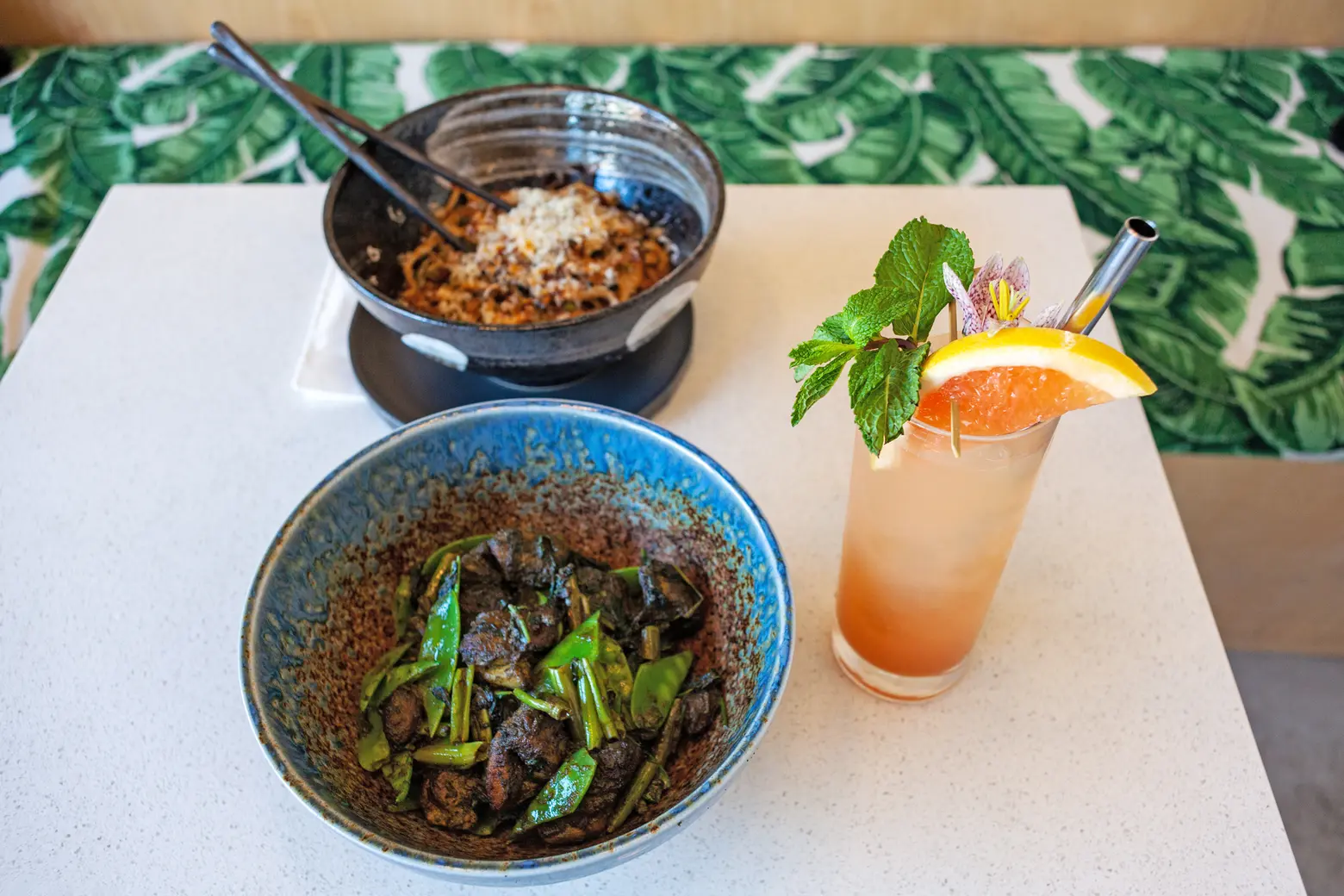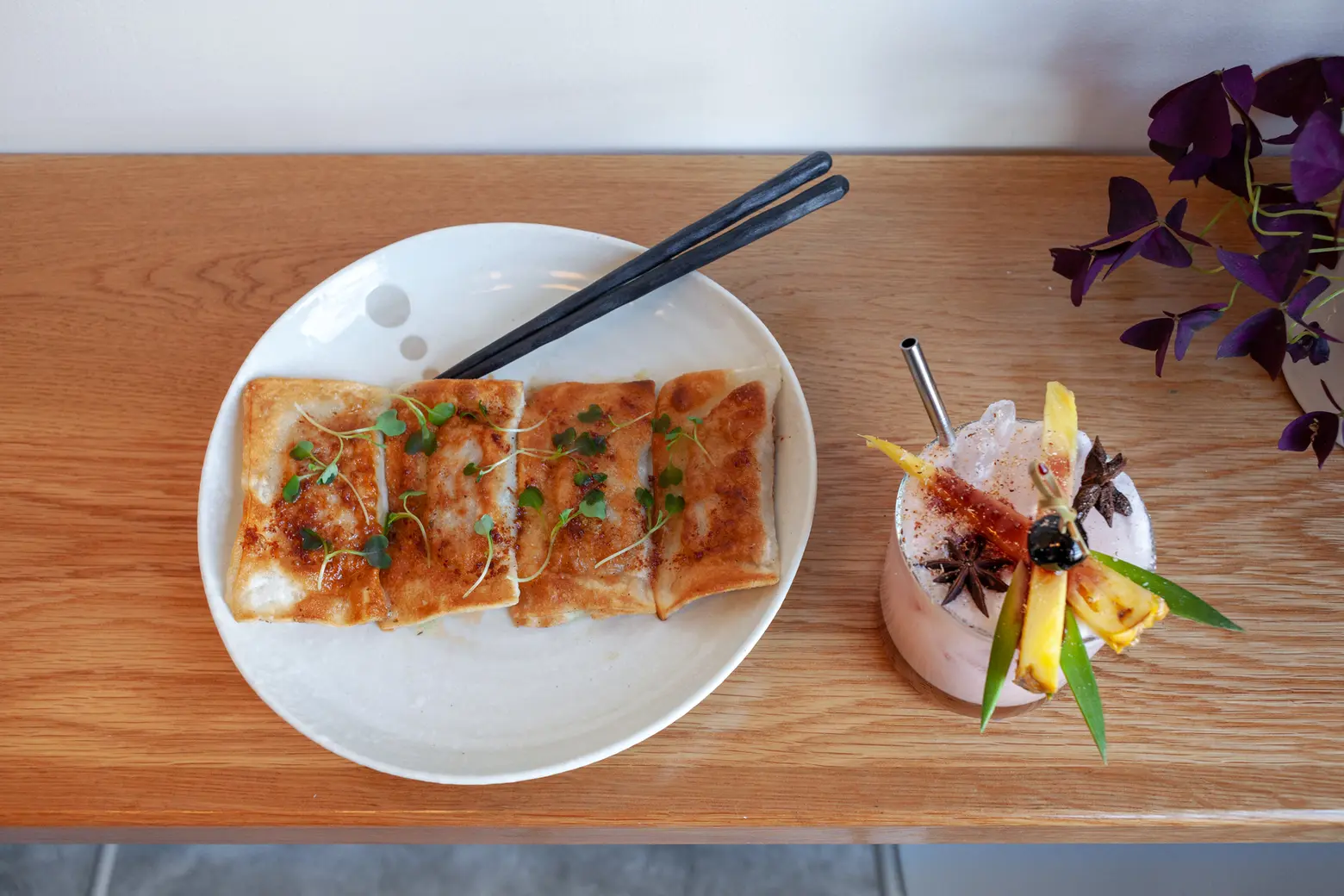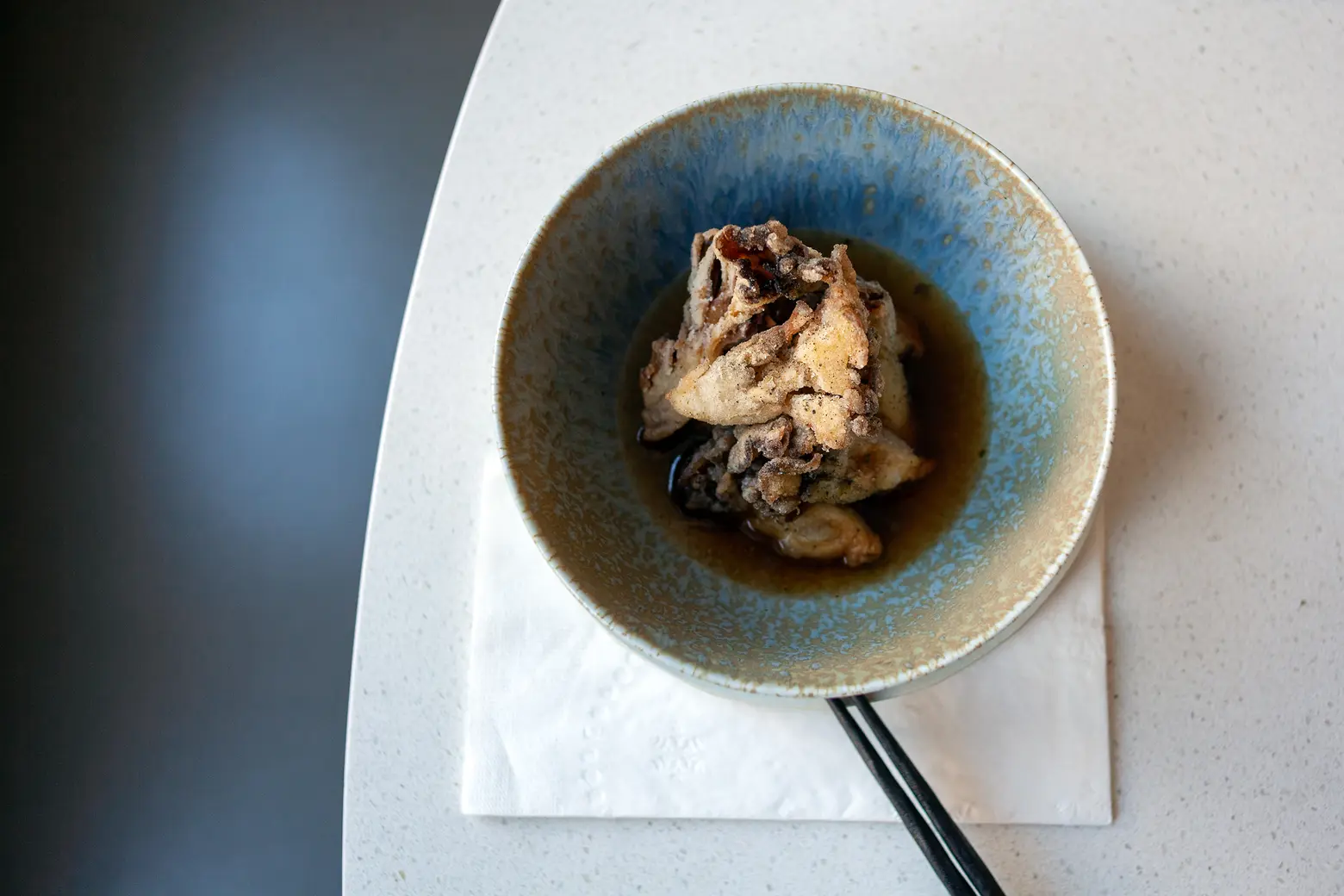 They describe the menu as "modern Asian" because "it's all Asian dishes fairly true to their origin, but reinterpreted sometimes." For example, one of their most popular dishes is the Agedashi Mushroom, which uses the traditional Japanese preparation of agedashi tofu but with mushrooms.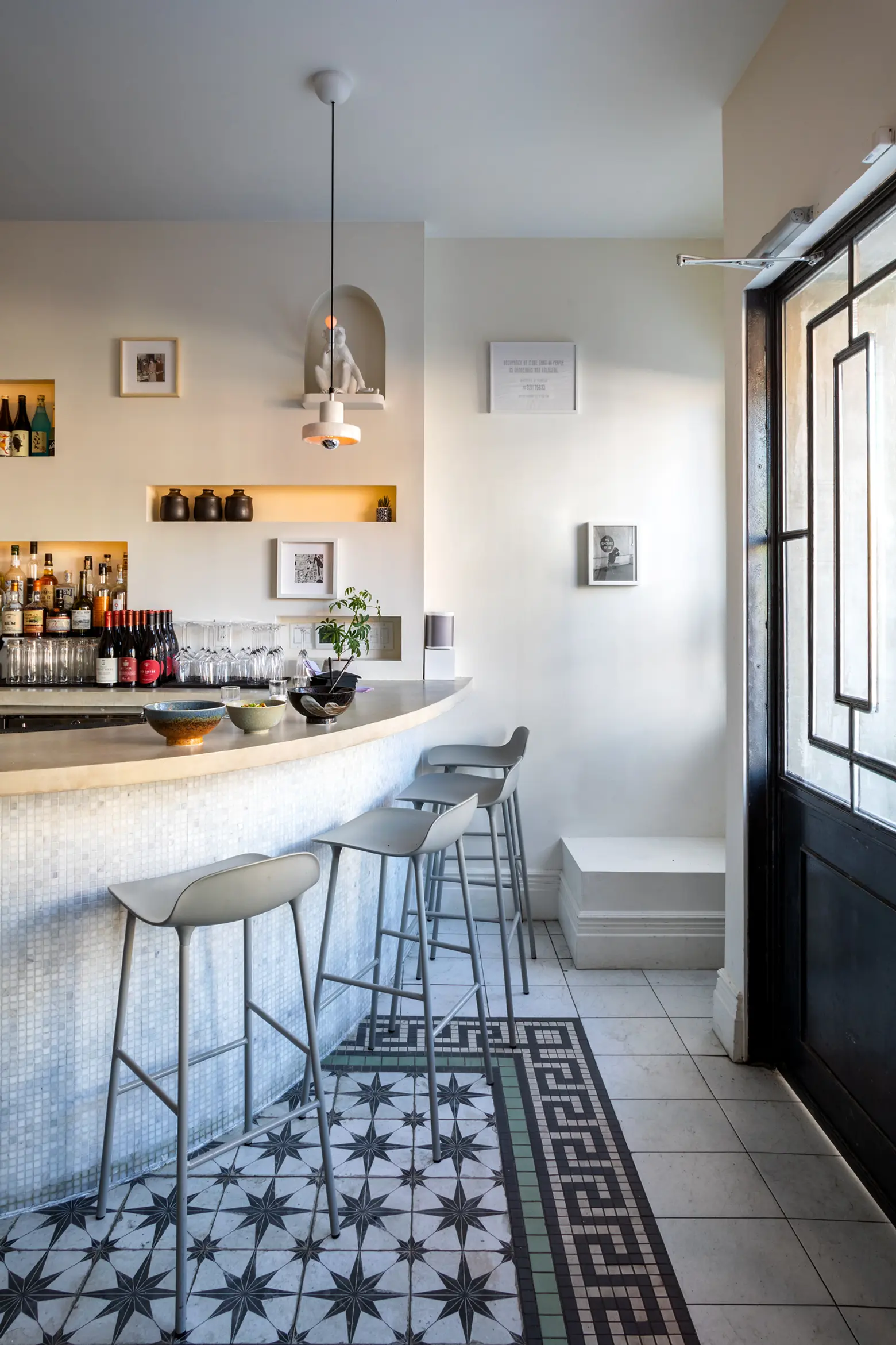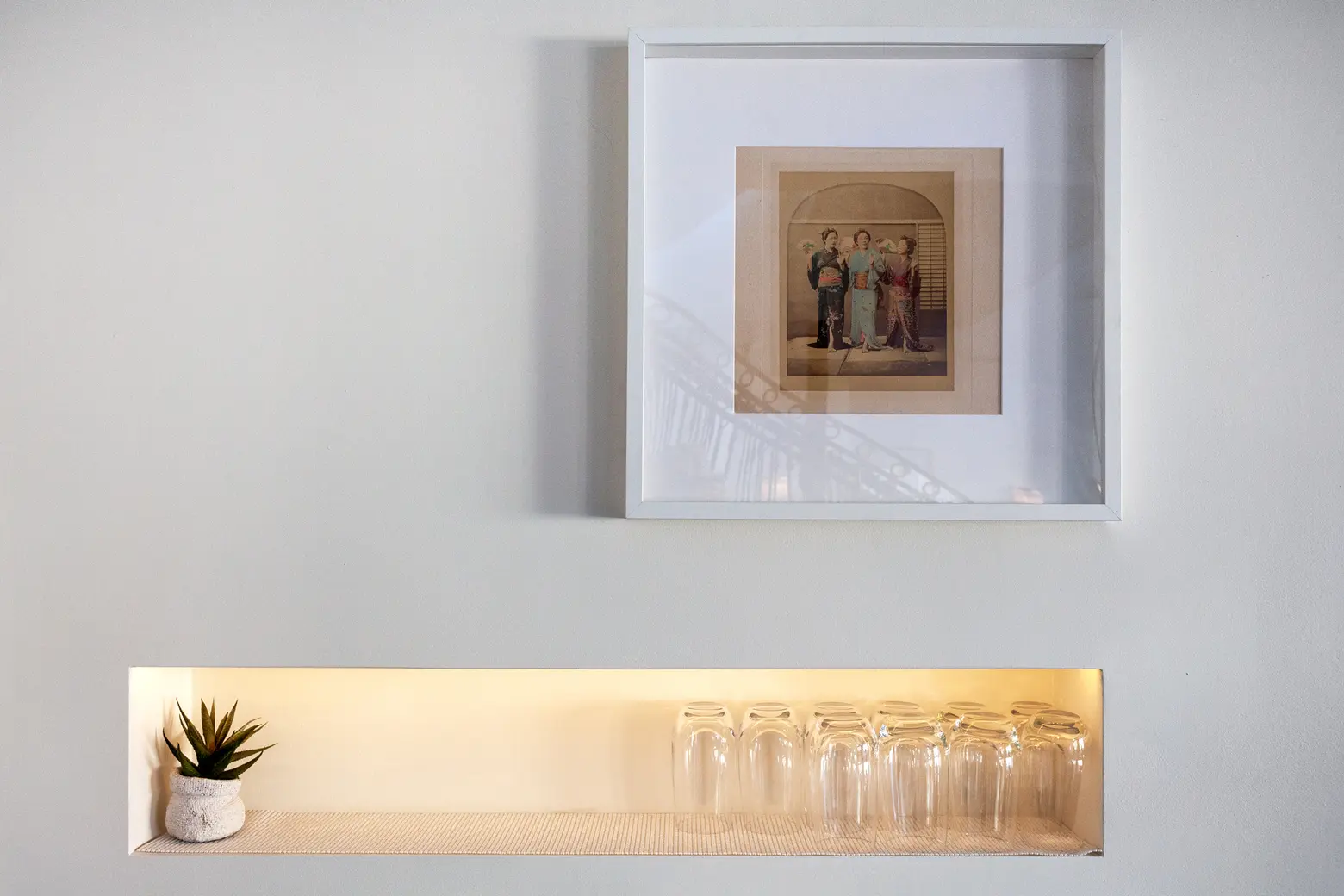 All the cutouts behind the bar were custom designed by the Elliots to serve as display nooks for some of their favorite items
To bring their vision to life, the Elliotts brought on Australian chef Richard Kuo as a consultant, who is a vet of WD~50, Corton, and Pearl & Ash, and worked with him for two years developing the menu. In addition to reinterpreting a plethora of traditional dishes, the other goal was to keep the menu affordable and approachable. On a similar token, Jason Mezydlo came on board as the bar manager and mixologist.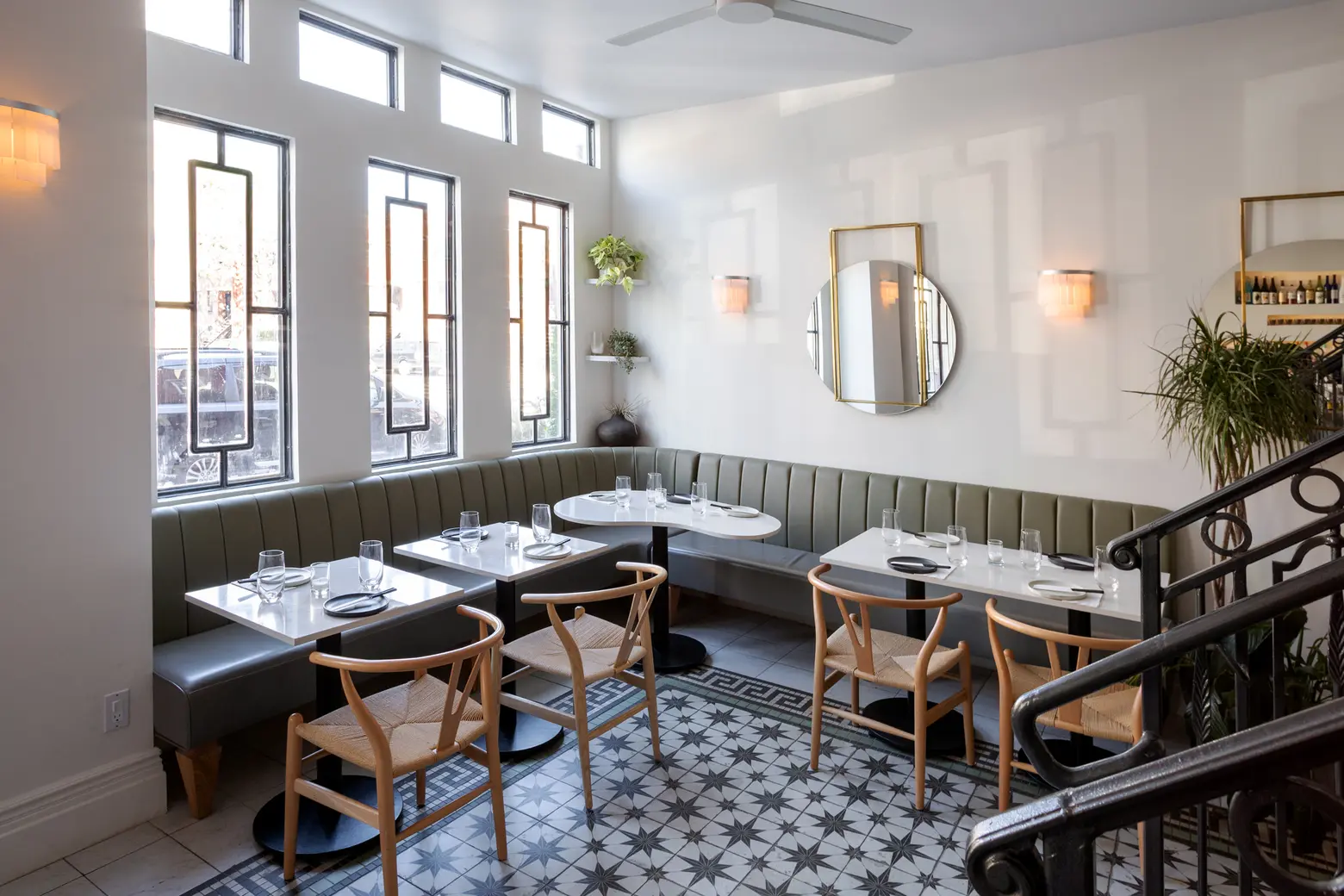 When it came to the restaurant's name and visual identity, Lawrence knew he wanted to make a nod to the site's 14-year history as a theater, especially since his own family had been in the theater business and he has done a lot of set design work. Though the entire structure was rebuilt, it retains that lofty, industrial theater feeling.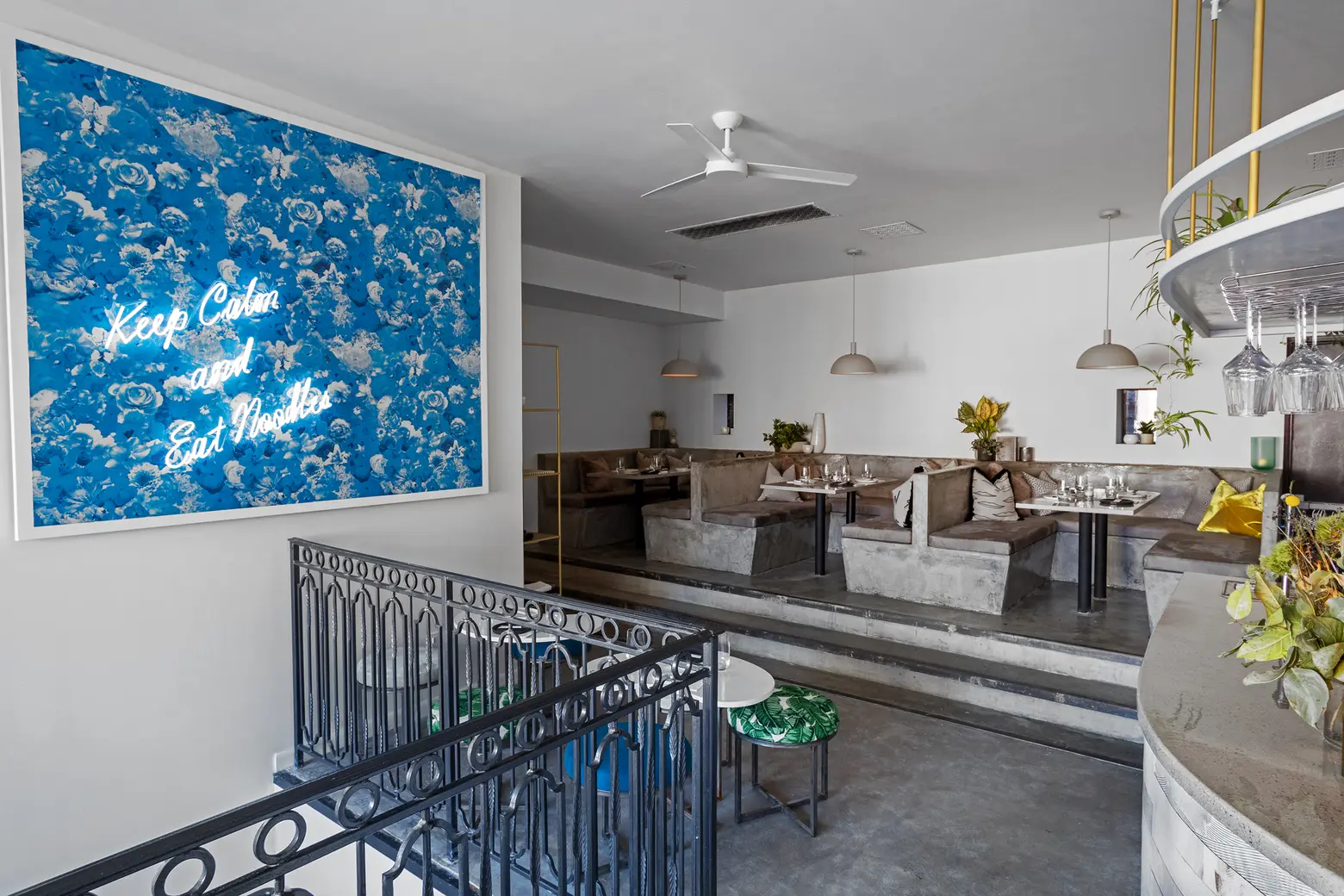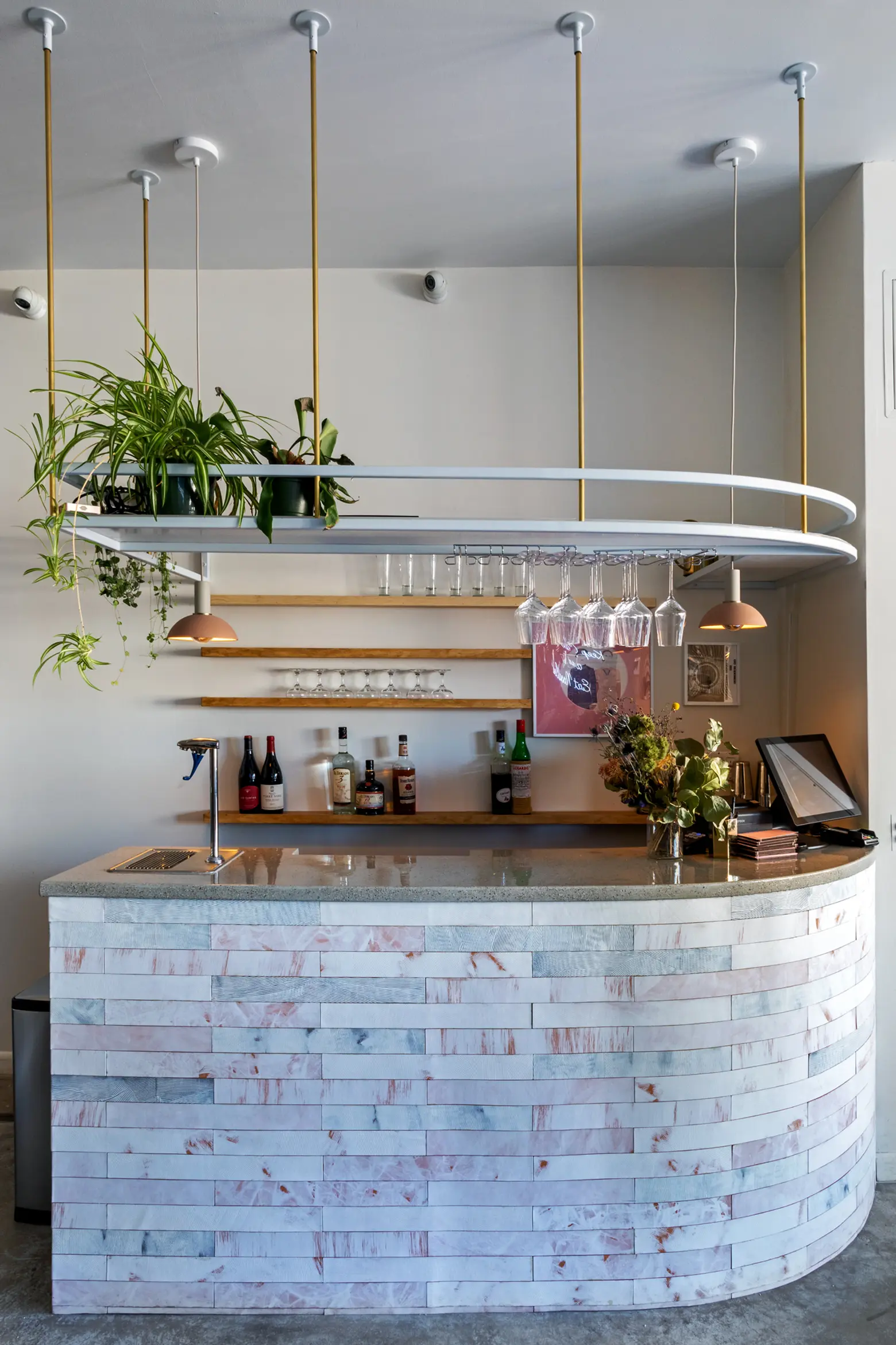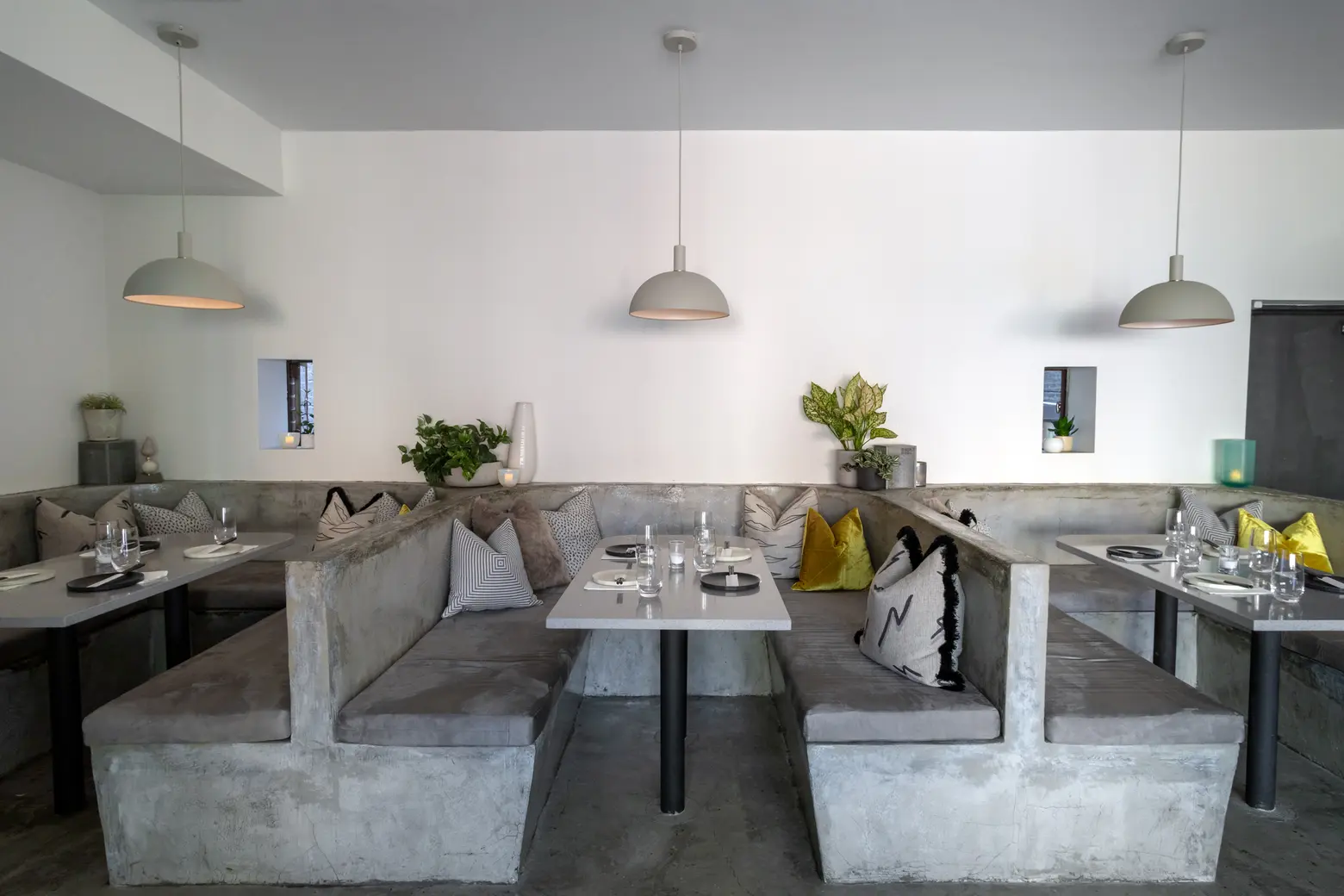 Upstairs there is a second bar, as well as a cool, concrete banquettes 
As for the name, while looking for decor for the space, the Elliotts found prints of monarch butterflies. Since the word monarch has multiple meanings they thought it would spark interest and make people think.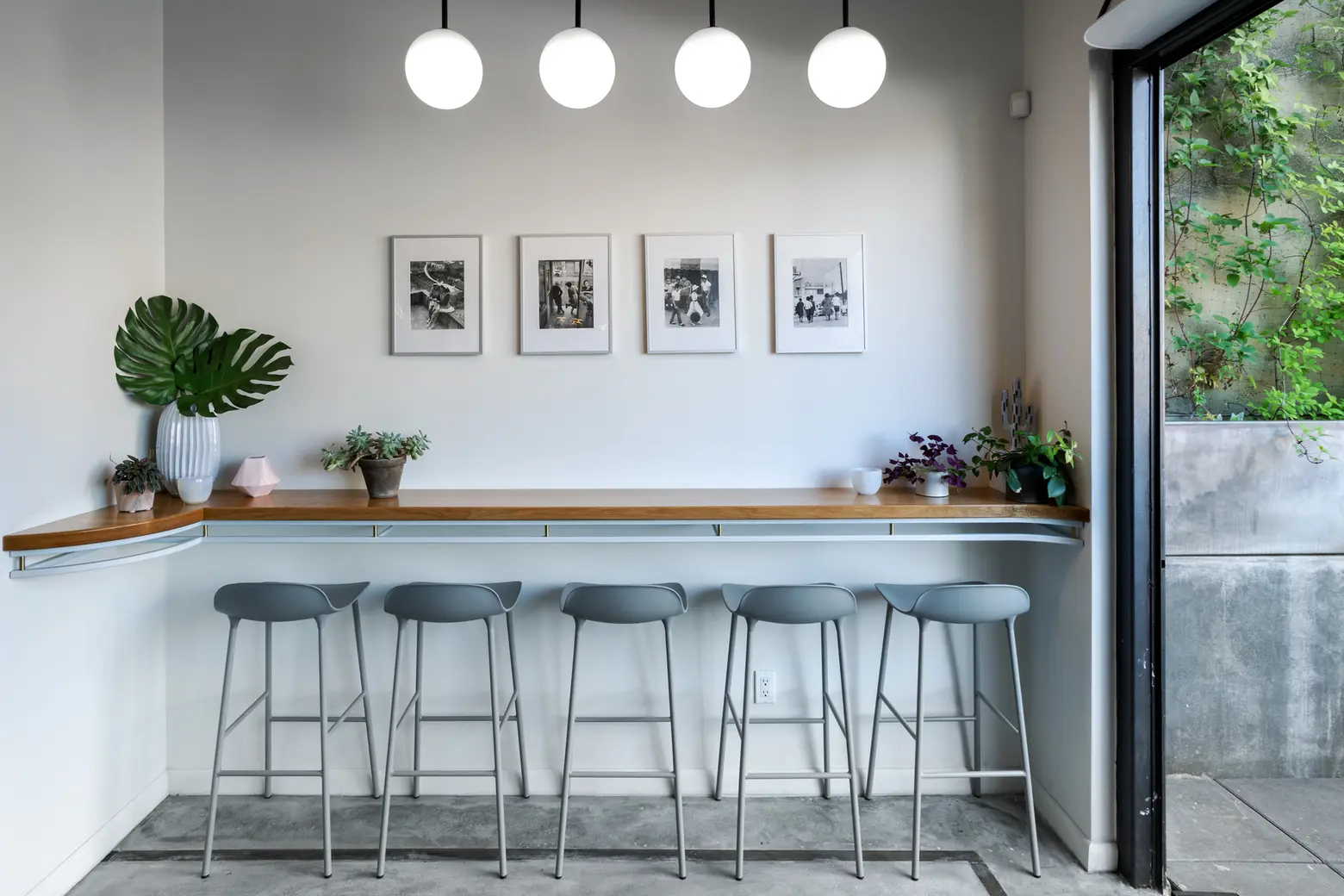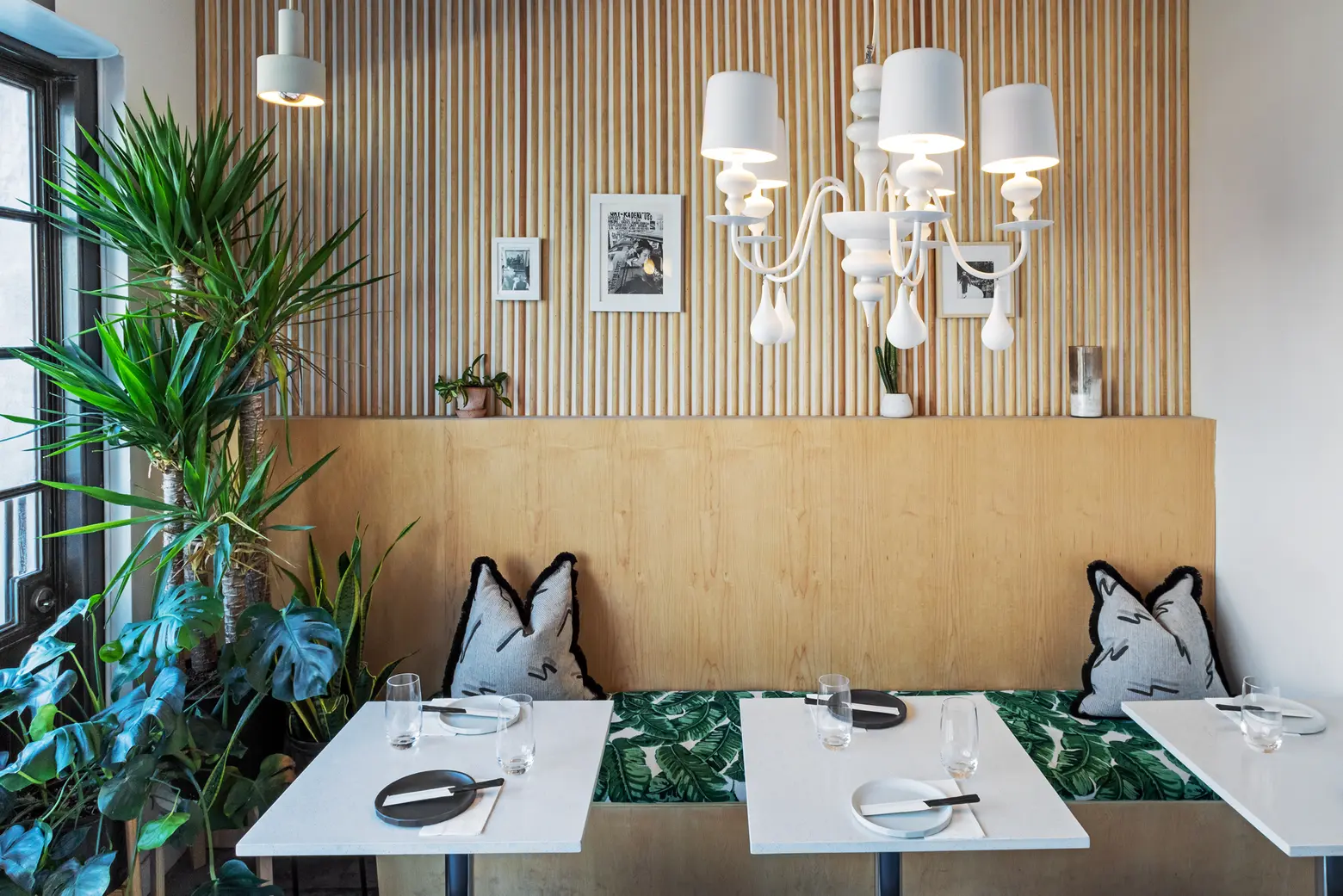 Different materials, textures, and types of seating carve out various "sections" on the second floor
The couple didn't work with a designer but instead collaborated with architect Tom Winter to bring their vision to life. They wanted to create different areas while maintaining an open and light feeling.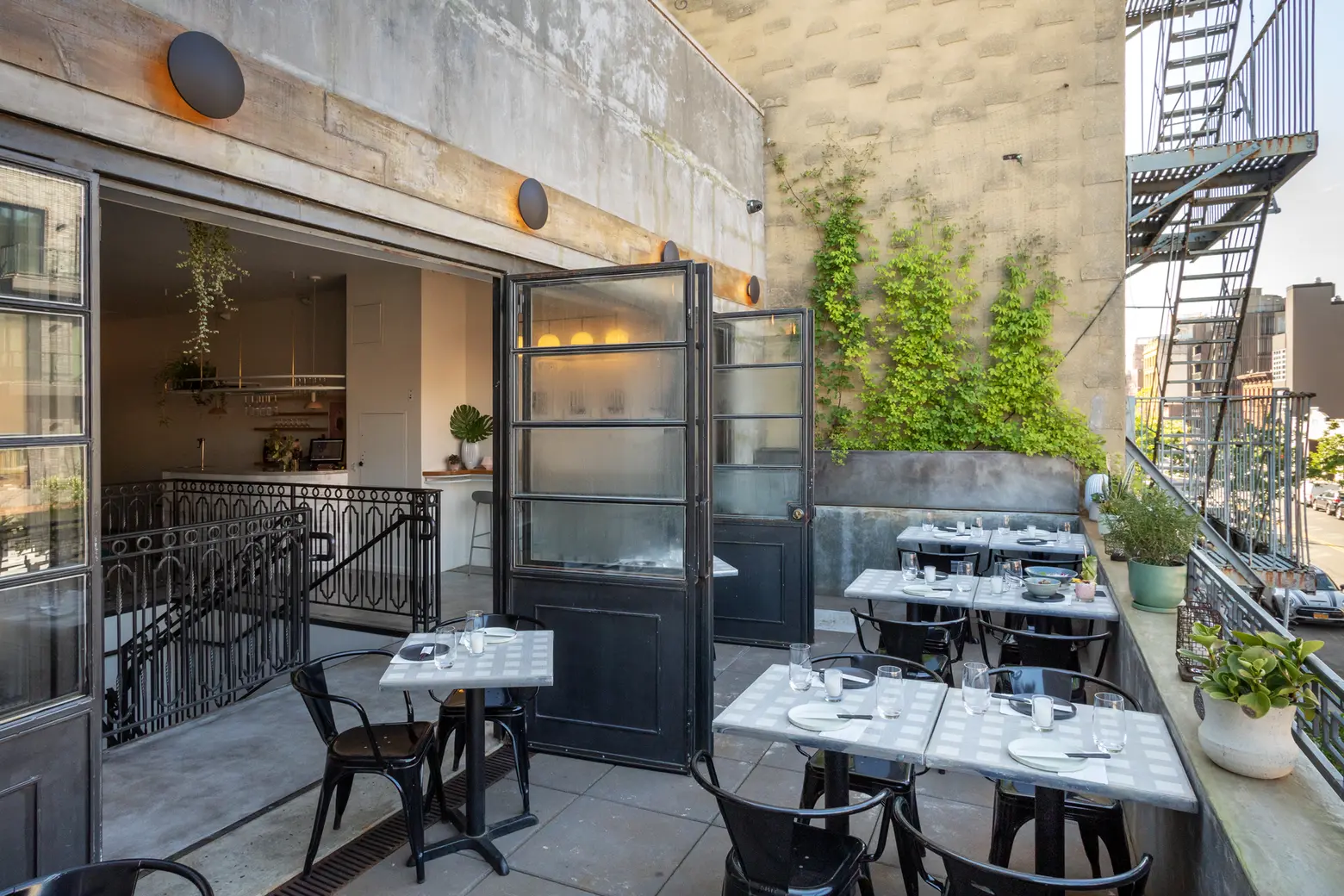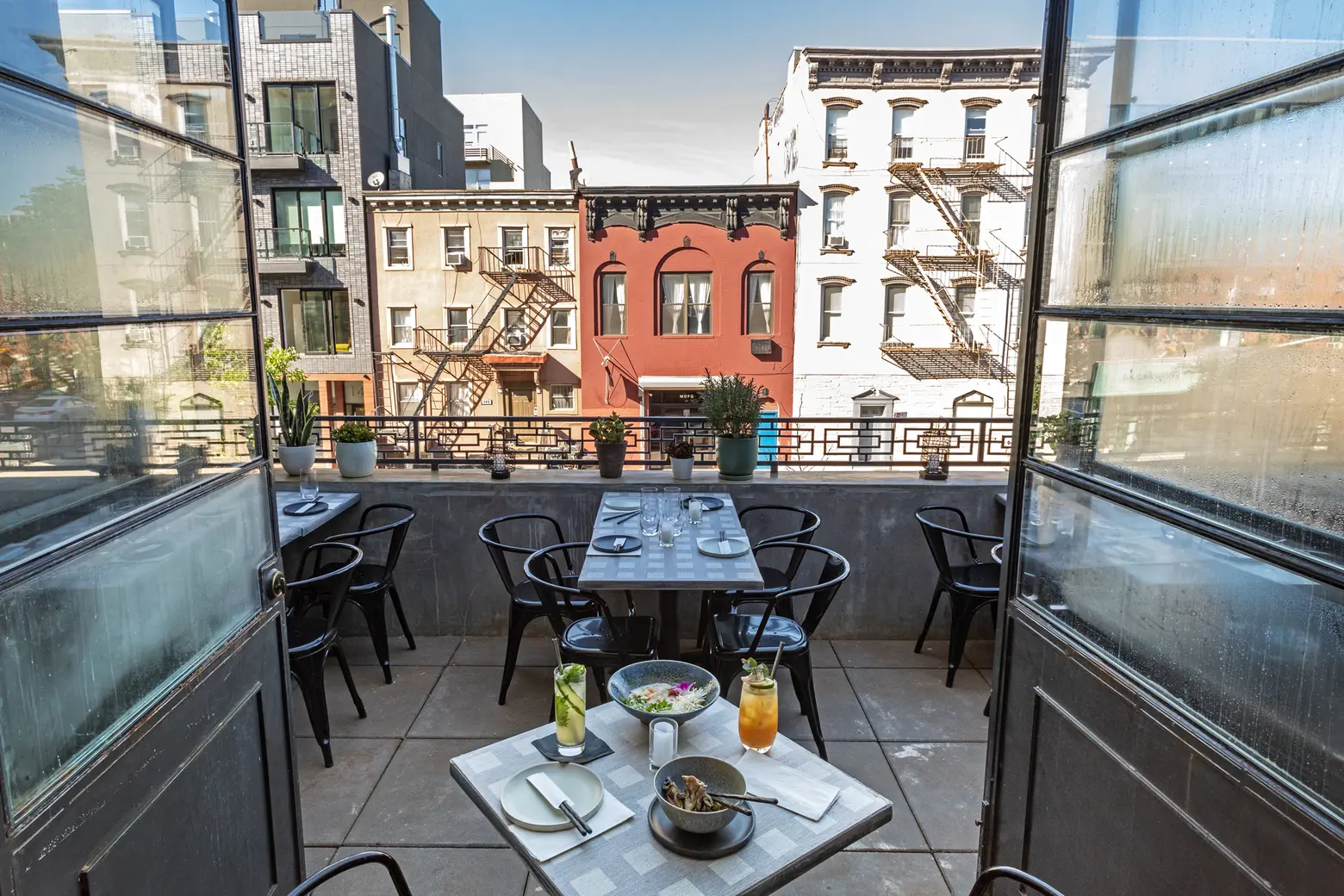 The upstairs is more staged, like a theatrical concept. And it's this second-floor dining room that will definitely draw the crowds with its open-air seating overlooking bustling Metropolitan Avenue.
RELATED:
All photos taken by James and Karla Murray exclusively for 6sqft. Photos are not to be reproduced without written permission from 6sqft.