What Are the World's Top Soccer Players' Salaries Worth in NYC Real Estate?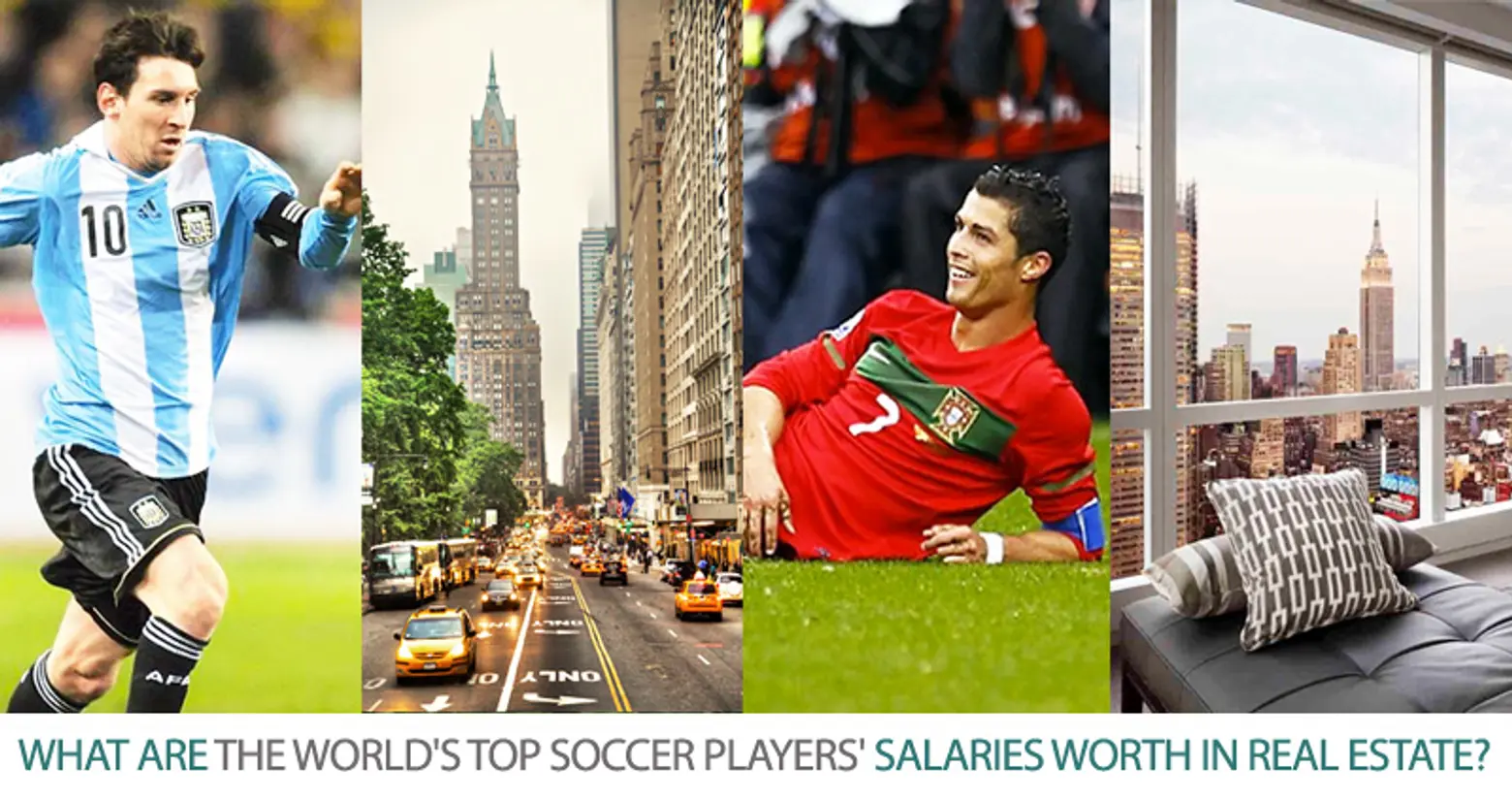 It's no secret that pro athletes make big bucks, but the world's best soccer players are raking in Benjamins that would even make an NBA star blush. With top players like Lionel Messi and Cristiano Ronaldo pulling in up to $75 million, we can't help but wonder what they're doing with all that money. While yachts and Italian villas are fine buys, our suggestion to these star athletes is to pour it in some swanky New York property. (The Marquand or the Puck Penthouses, perhaps?)
If these soccer superstars ever decide to buy in New York, we've got each of their best bets ahead.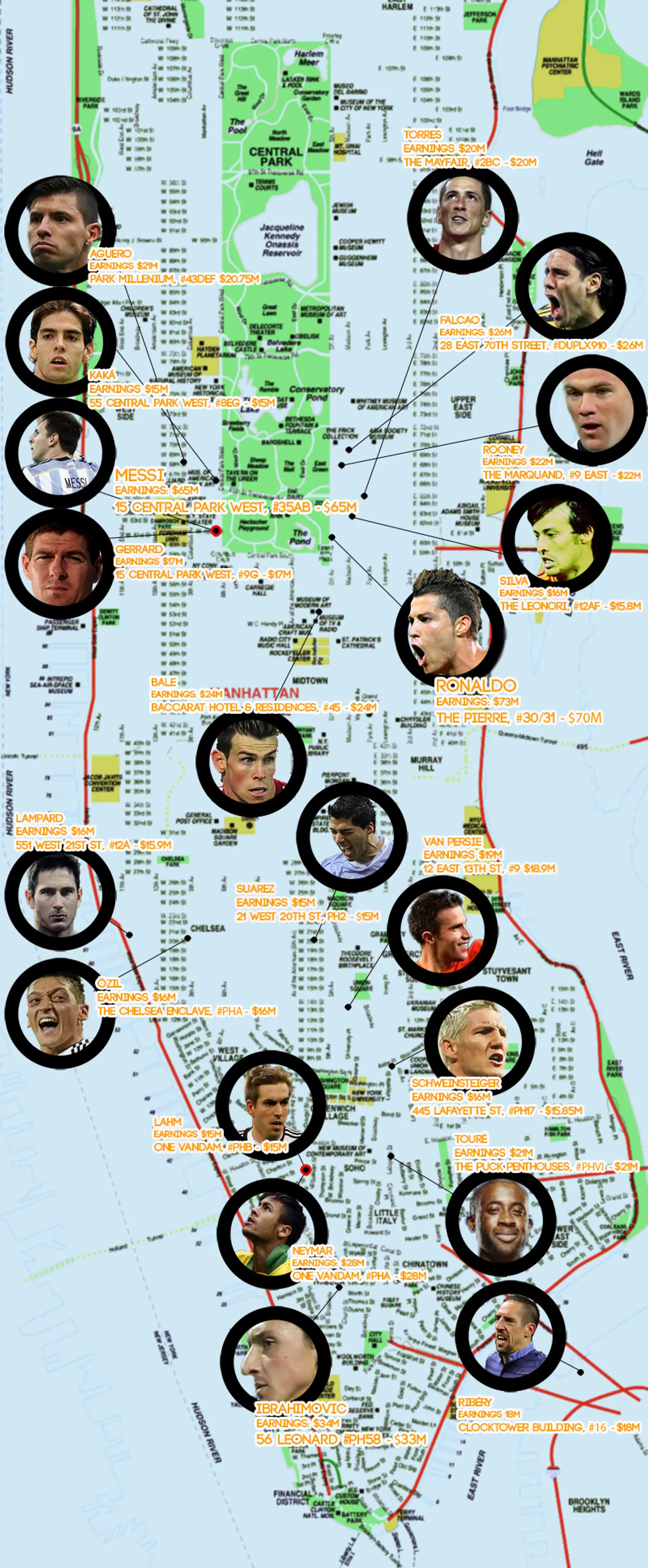 Ronaldo
Earnings: $73M
THE PIERRE: 795 Fifth Avenue At the Southeast Corner at East 61st Street, #30/31 – $70M
Messi
Earnings: $65M
15 Central Park West, #35AB – $65M
Ibrahimovic
Earnings: $34M
56 Leonard Street, #PH58 – $33M
Neymar
Earnings: $28M
One Vandam, 180 Sixth Avenue, #PHA – $28M
Falcao
Earnings: $26M
28 East 70th Street, #Duplx910 – $26M
Bale
Earnings: $24M
Baccarat Hotel & Residences, 20 West 53rd Street, #45 – $24M
Rooney
Earnings: $22M
The Marquand, 11 East 68th Street, #9 East – $22M
Aguero
Earnings: $21M
Park Millennium, 111 West 67th Street, #43DEF – $20.75M
Touré
Earnings: $21M
The Puck Penthouses, 293 Lafayette Street, #PHVI – $21M
Torres
Earnings: $20M
The Mayfair, 610 Park Avenue, #2BC – $20M
Van Persie
Earnings: $19M
12 East 13th St, #9 – $18.9M
Ribéry
Earnings: $18M
Clocktower Building, 1 Main Street, #16 – $18M
Gerrard
Earnings: $17M
15 Central Park West, #9g – $17M
Lampard
Earnings: $16M
551 West 21st St, #12A – $15.9M
Schweinsteiger
Earnings: $16M
445 Lafayette St, #PH17 – $15.85M
Özil
Earnings: $16M
The Chelsea Enclave, 177 Ninth Avenue, #PHA – $16M
Lahm
Earnings: $15M
One Vandam, 180 Sixth Avenue, #PHB – $15M
Kaká
Earnings: $15M
55 Central Park West, #8EG – $15M
Suarez
Earnings: $15M
21 West 20th St, PH2 – $15M
[Infographic by CityRealty]
[Earnings source: Forbes]