VIDEO: See two years of work on Brooklyn Point's recently completed facade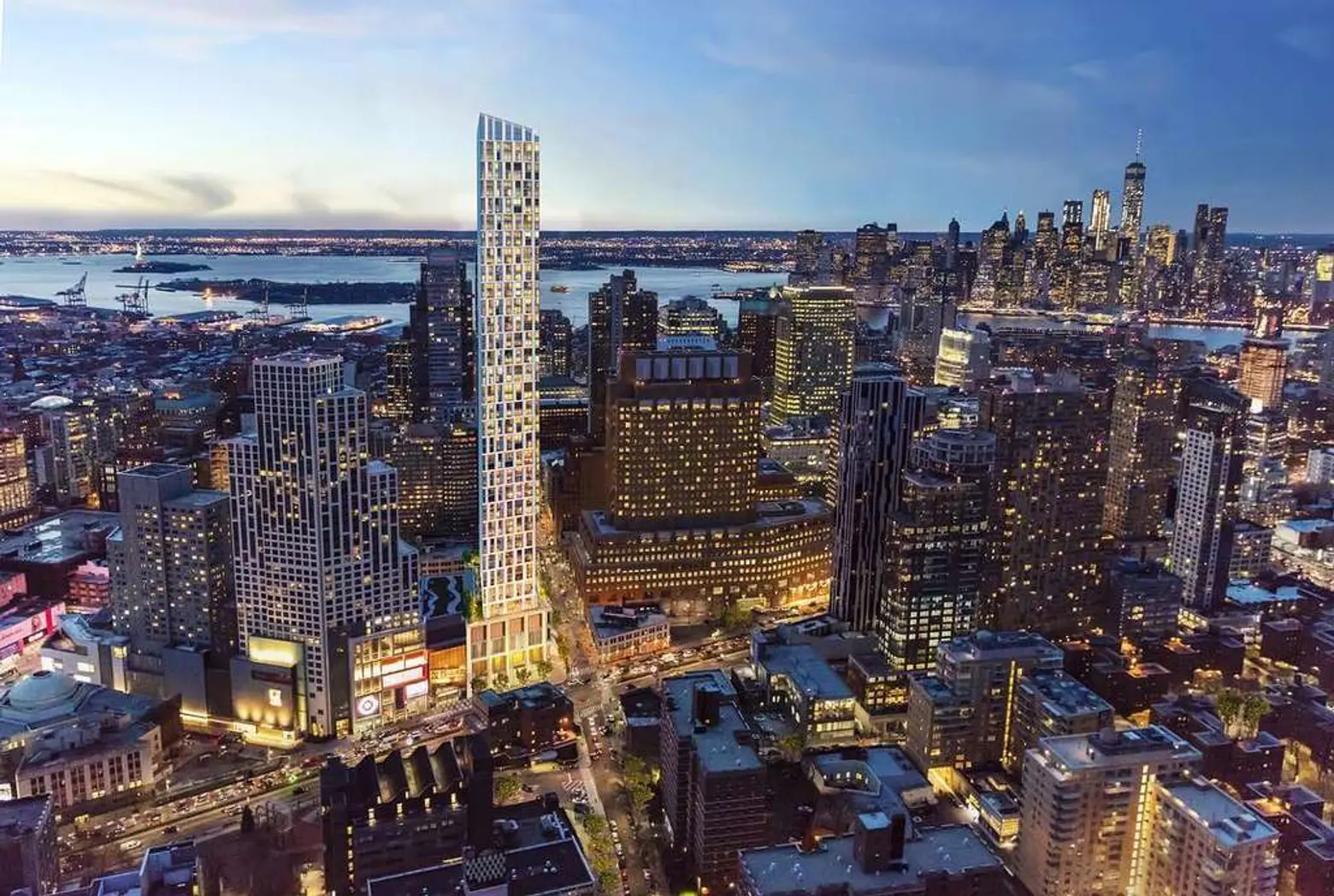 Rendering courtesy of Extell
Earlier this Spring construction of Brooklyn's tallest residential tower, Brooklyn Point, topped out at 720 feet. Now, the 68-story skyscraper has reached another construction milestone and is fully enclosed. A new video released by Extell compresses two years of work on the facade into mere seconds, as the Kohn Pedersen Fox-designed building nears completion.
Brooklyn Point, Fully Enclosed from Joe Laresca on Vimeo; Credit: Noise
As the only residential tower within Downtown Brooklyn's City Point, the facade was designed in purposeful contrast to the other buildings in the development. The facade features a checkered pattern of full-height windows and custom-textured white panels "that create sculptural relief accented by an interplay of light and shadow," per the architect's website. The tower rises without setbacks from a four-story retail base. The angled roof will be home to the highest residential outdoor infinity pool in the Western Hemisphere, which was hoisted 680 feet above grade in June.
Closings at Brooklyn Point are slated for 2020. There will be 458 residences designed by Katherine Newman, ranging from studios to three-bedroom apartments and starting at $850,000. In addition to the infinity pool, residents will also enjoy an additional 40,000 square feet of indoor and outdoor amenities. The building has a 25-year tax abatement in exchange for which the developer has committed to creating 200 "affordable" housing units nearby.
RELATED: