Union Square Holiday Market will not open this year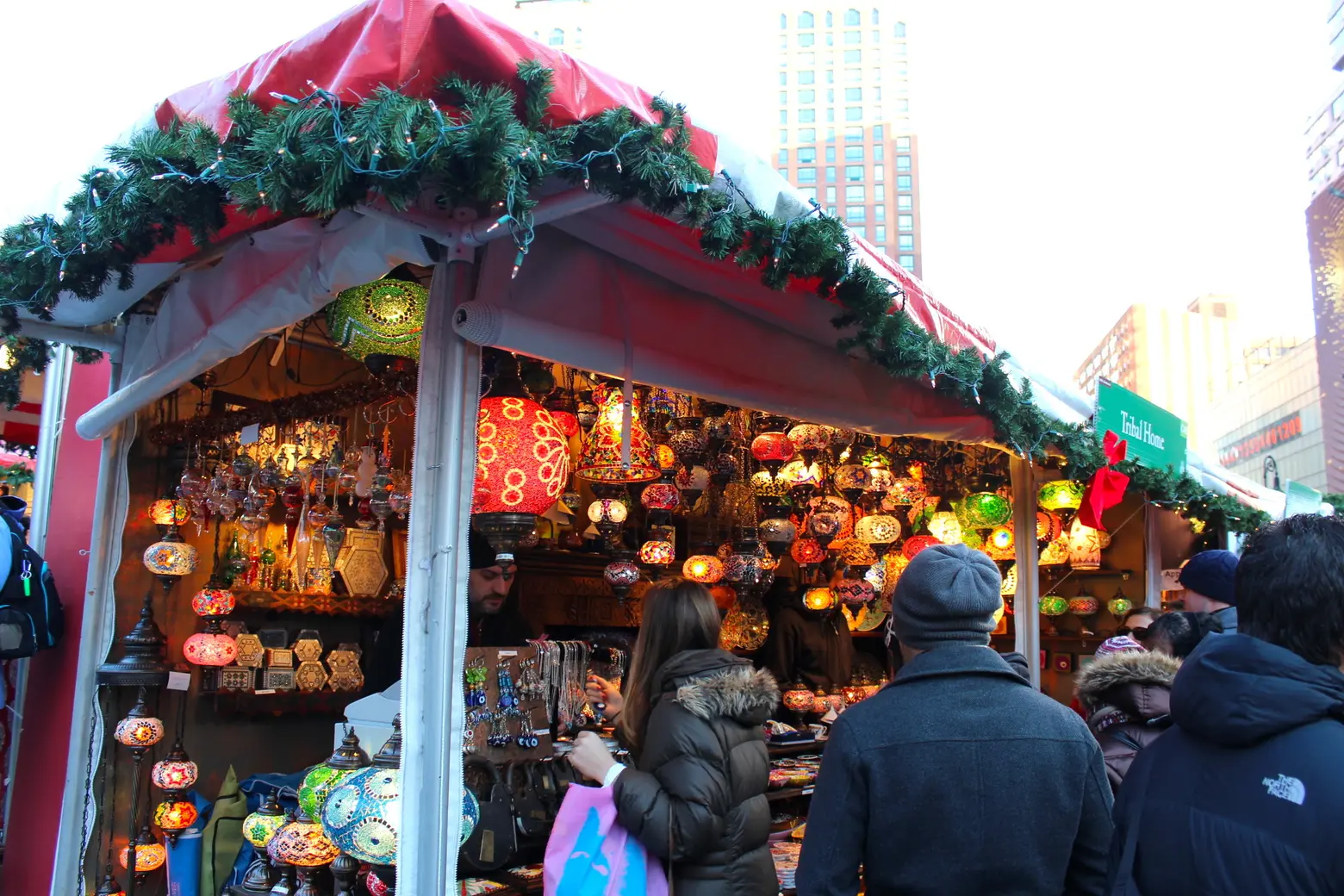 Another New York City tradition has been canceled this year because of the coronavirus. The Union Square Holiday Market, a city staple for more than 25 years, will not open this season. And the Columbus Circle Holiday Market will also be closed this year, according to Urbanspace, which operates both markets.
In 1993, Eldon Scott, now the president of Urbanspace, arrived in New York City from London with the goal of bringing traditional holiday street markets known to Europe to the city. Now 25 years later, in addition to the successful market at Union Square, Urbanspace runs holiday markets at Bryant Park and Columbus Circle as well as four popular food halls.
While Union Square and Columbus Circle Holiday Markets are canceled this year, the holiday shops at Bryant Park opened for the season last month.
"The Union Square Holiday Market will be closed this year due to COVID-19," Urbanspace's website reads. "Please visit The Holiday Shops at Bryant Park for all of your holiday needs. We look forward to seeing you in 2021!"
The Bank of America Winter Village at Bryant Park opened on October 30 and will run through March 7. In response to the COVID-related regulations, reservations are required for ice skating, face coverings are needed at all times, and the shops will be set up for better social distancing.
This year, Urbanspace reduced the number of shops and reconfigured them to avoid crowded walkways and congestion. Shops, open until January 3, will have "walk-up" shopping and the park will be monitoring visitor numbers. See the full list of shops participating in the Bryant Park holiday market here.
Other changes in NYC this year include a TV-only presentation of the Macy's Thanksgiving parade and a virtual ball drop in Times Square on New Year's Eve.
RELATED: