Trump buildings rank as some of the biggest polluters in NYC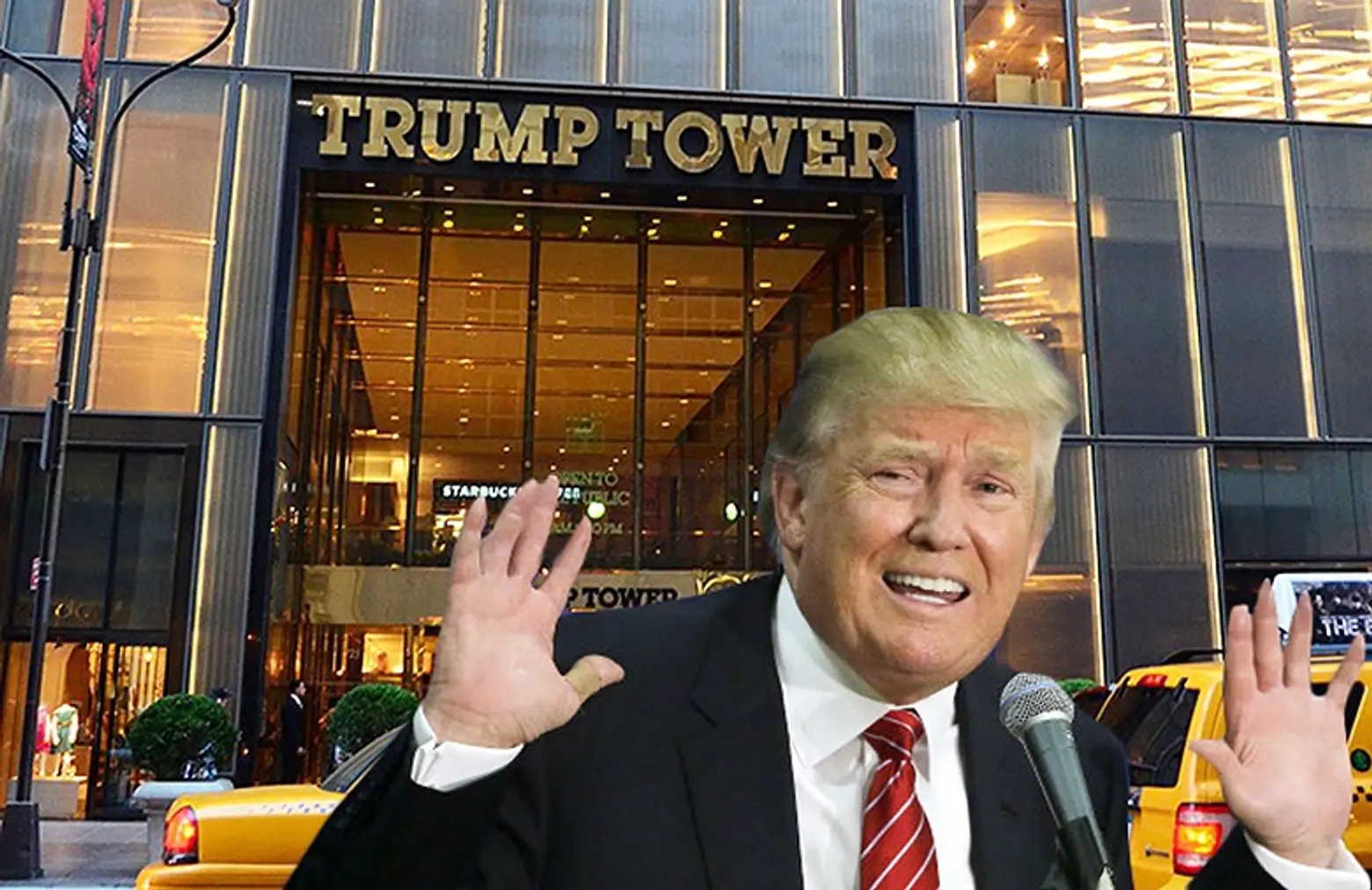 With a federal budget proposal that strips significant funding to the Environmental Protection Agency, it's not so shocking that President Trump and his son-in-law and close adviser, Jared Kushner, both own buildings that rank as the least energy-efficient in New York City. The Daily News shared a new report from ALIGN, a coalition of labor and environmental activists, which found that Trump Tower uses more energy than 93 percent of the city's large residential buildings. Worse, the Trump Organization's Mayfair condo uses more than 98 percent. The report also revealed that a Kushner Companies' 666 Fifth Avenue (controversial for even more reasons as of late) uses more energy than 85 percent of large office buildings.
While city data revealed that heating, cooling and powering big buildings uses 73 percent of the city's global-warming-related emissions, only voluntary programs currently exist to assist property owners in reducing emissions. Activists from ALIGN continue to push for mandatory regulations that would require owners like Trump and Kushner to reduce emissions from their buildings.
The executive director at ALIGN, Maritza Silva-Farrell, called the president and his son-in-law, the "biggest polluters" in the city. "We think that is really important to require these kinds of owners to reduce their emissions and create clean air for our communities," Silva-Farrell said. "We believe that's the only way they will do it." In response to their plans to replace the current building with a 1,400-foot tower designed by Zaha Hadid, a spokesman for Kushner Companies told the Daily News that they "look forward to developing a greener building on the current side of 666 Fifth Ave."
Mayor de Blasio set a goal in 2015 to reduce greenhouse emissions in New York City by 80 percent by the year 2050, as part of the city's sustainability plan, One NYC. One part of the plan, called the NYC Carbon Challenge, encourages large carbon emitters to voluntarily reduce emissions by 30 percent or more in ten years.
[Via NYDN]
RELATED: