Trinity Church Will Build First Residential Developments in Hudson Square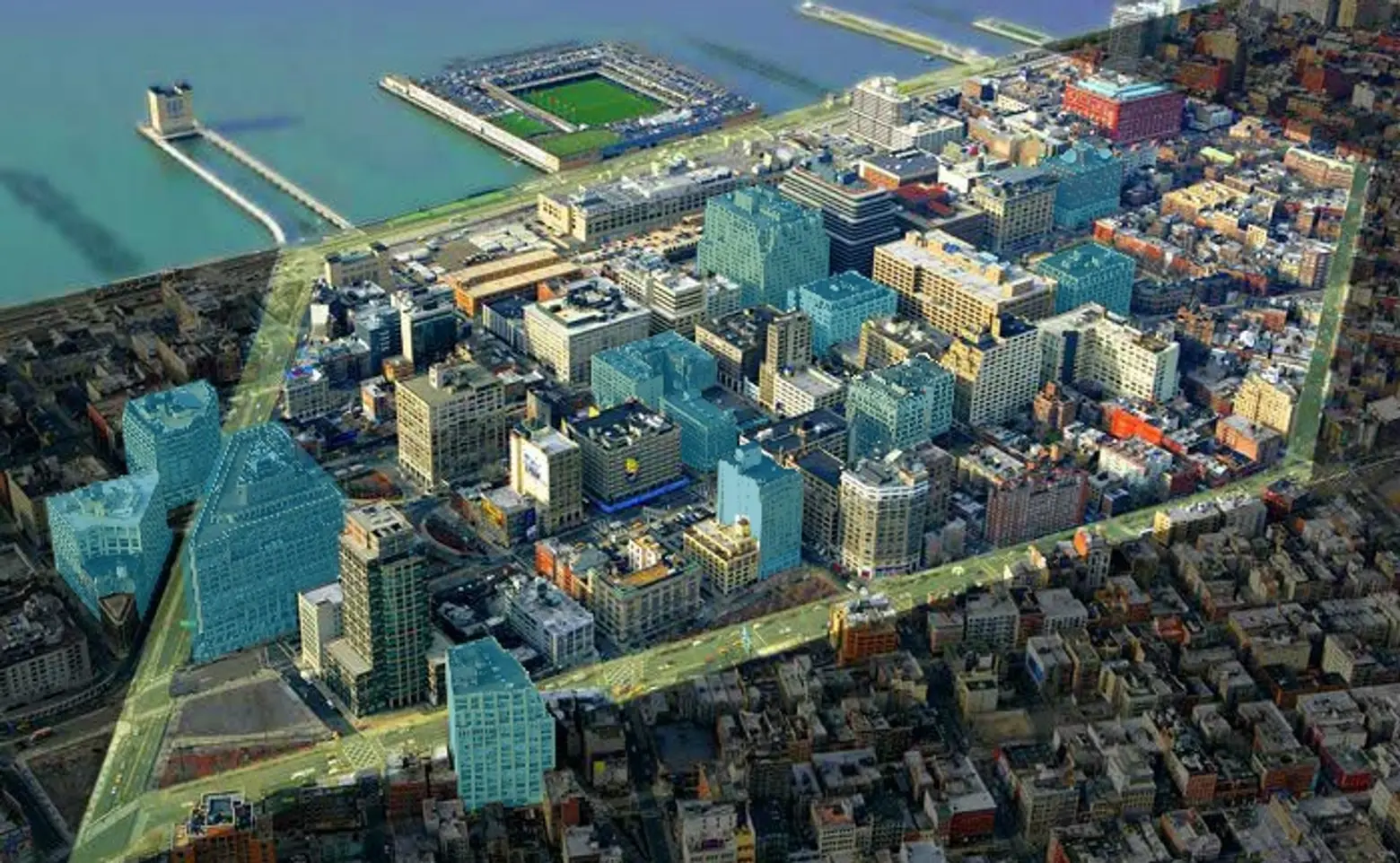 A map of Trinity's current real estate holdings in Hudson Square
Trinity Real Estate, the property arm of Trinity Church, oversees 5.5 million square feet of office space in buildings that it owns in the city, a $3 billion portfolio. But now the Episcopal church is looking to branch out into residential development for the first time since it received 215 acres of land in downtown Manhattan from Britain's Queen Anne over three centuries ago.
Led by Jason Pizer, Trinity Real Estate will build four luxury residential towers in Hudson Square and a part-residential tower near Wall Street, amounting to over 1 million square feet of residential space.
Before the end of the year, Trinity will choose a partner to rebuild its headquarters on Trinity Place, right across from the landmarked Trinity Church and cemetery. The current 25-story structure will be replaced with a 44-story tower designed by Pelli Clarke Pelli, and it will have residences on its upper floors.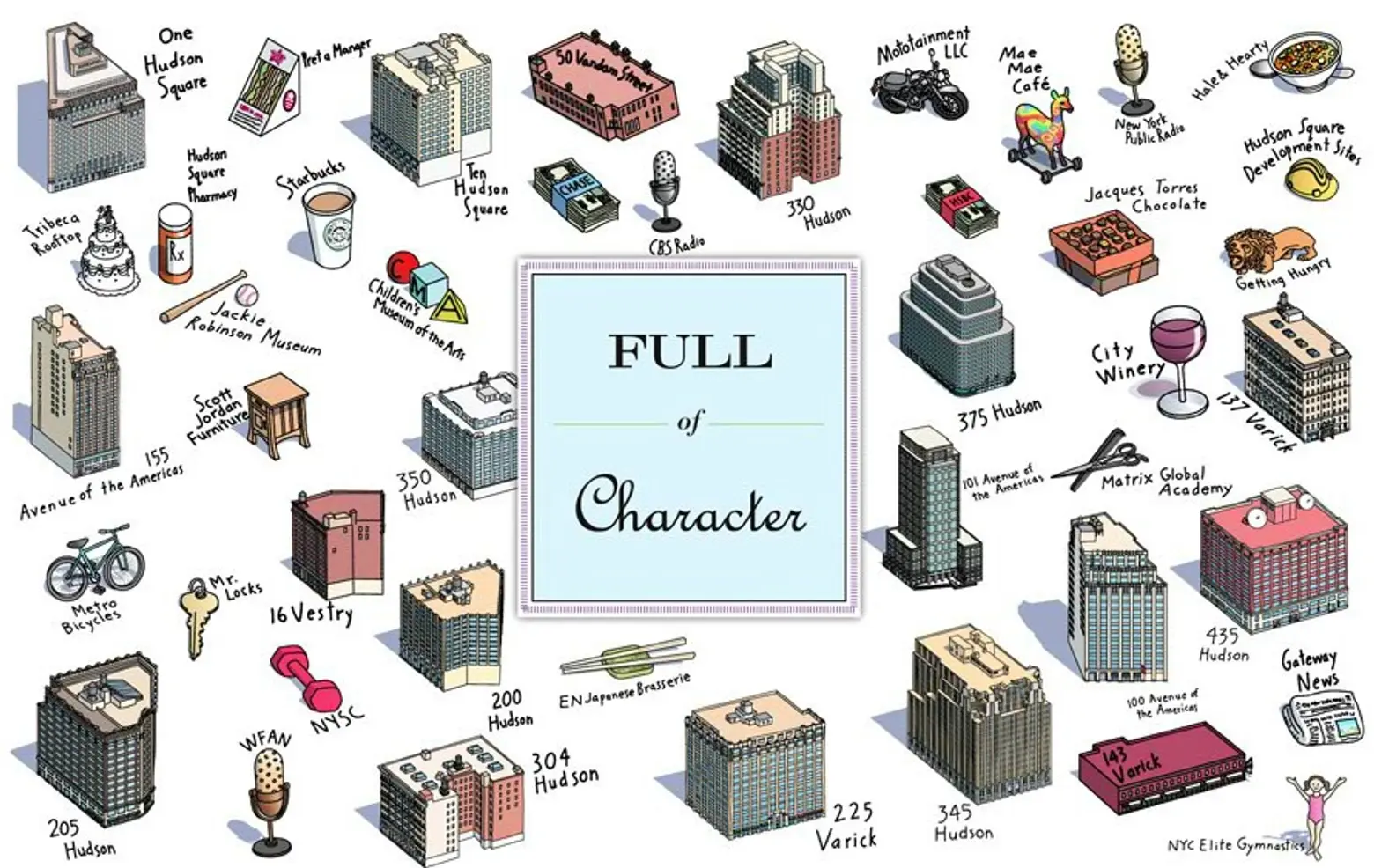 An infographic of Hudson Square by Trinity Real Estate
In January, the company will start looking for a partner to build a 430-foot-tall, 300,000-square-foot residential tower at Canal, Grand, and Varick Streets that will also house a 444-seat public school. Trinity is Hudson Square's largest landlord with more than a dozen office buildings. Pizer and the company chose the up-and-coming neighborhood for its latest projects as it's is located on the borders of Soho, Tribeca, and Greenwich Village, considered by many the best residential markets in the city. Last year the City Council approved a huge rezoning for Hudson Square that allows residences to be erected for the first time. Additionally, the Hudson Square Connection Business Improvement District recently embarked on a $27 million campaign to create more open space and beautify the neighborhood's streets.
Pizer not only hopes that the residential development will create a new revenue stream for the company, but that it will help transform Hudson Square into the next hot neighborhood, thereby increasing rents in Trinity's office spaces as well.
[Related: Soho Square Poised to Get Multimillion Dollar Makeover]
[Via Crain's]