Traditional Westchester Estate Gets a Glassy Modernist Addition and Green Roof
AbelowSherman Architects have given an historic mansion in Westchester a unique facelift, covering both ends of the architectural spectrum by adding a traditional conservatory and a modern glassy addition. The 16,000-square-foot gut renovation also added a flashy Corten steel staircase and concrete pool cabana to the sumptuous property. From the front, the home is stately and elegant, but a surprising modern twist awaits in the rear.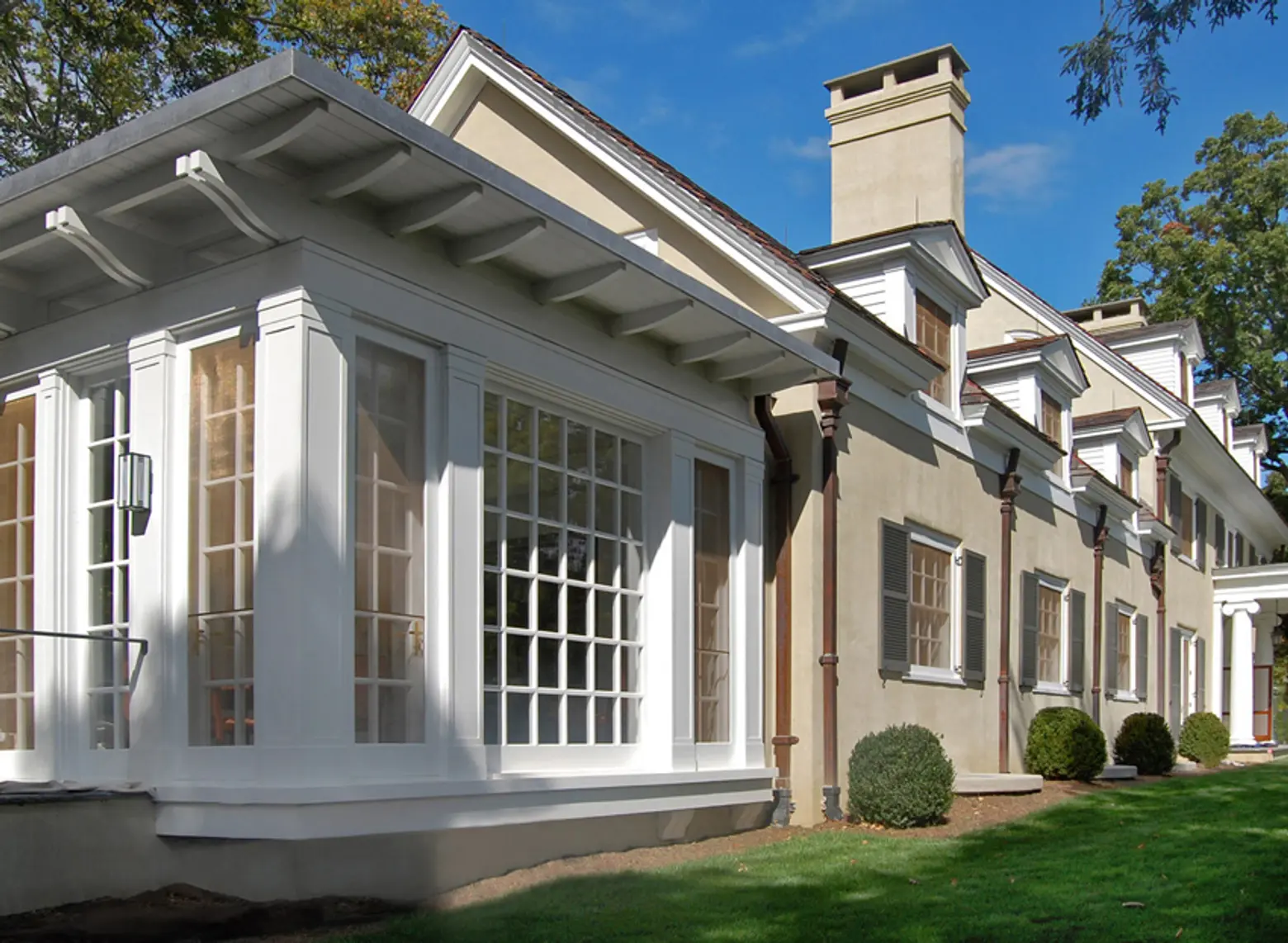 In keeping with the home's classic style and ionic columns, AbelowSherman designed a conservatory that extends off the side of the property. Floor-to-ceiling lattice windows and doors flood the addition, which houses a new dining area for the owners, with natural light.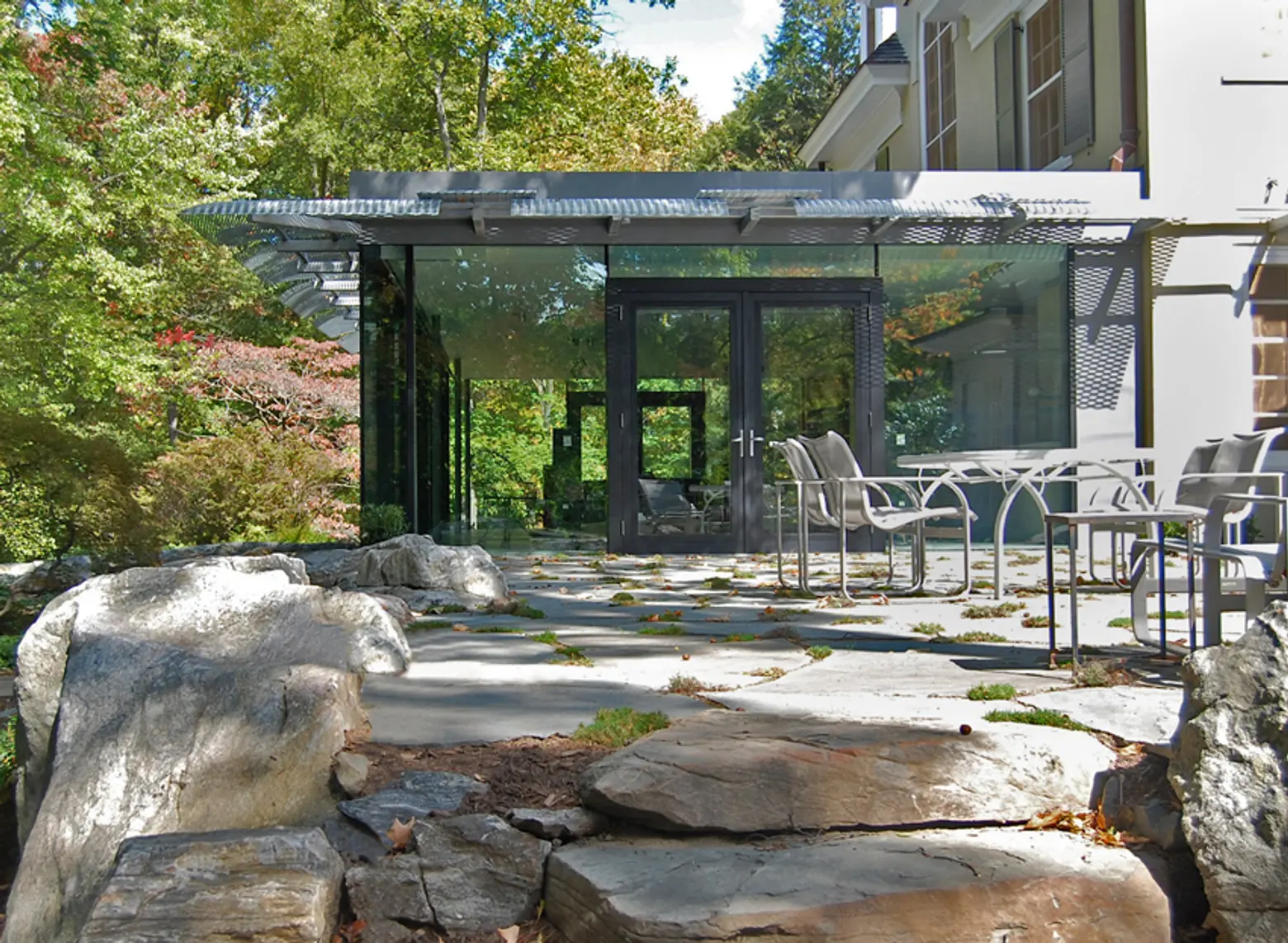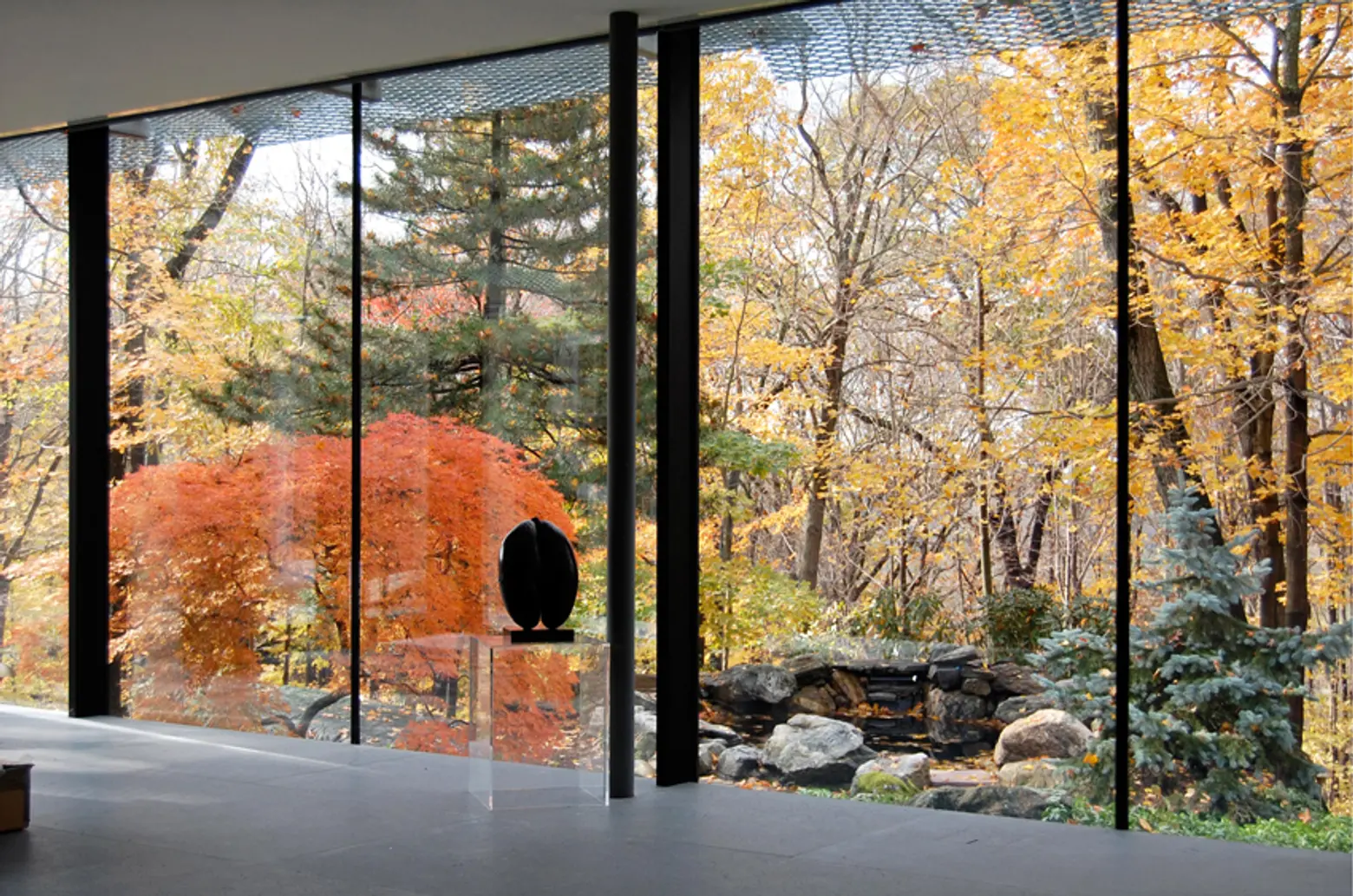 Off the back of the home, the architects designed a Phillip Johnson-inspired Modernist glass addition. Sitting flush on an existing stone patio, the space creates a direct relationship with the forested area around the home, separated only by massive glass walls. Mesh overhangs protect the glass walls from rain and snow, enabling an unobstructed view of the surrounding nature from inside the gorgeous room at all times.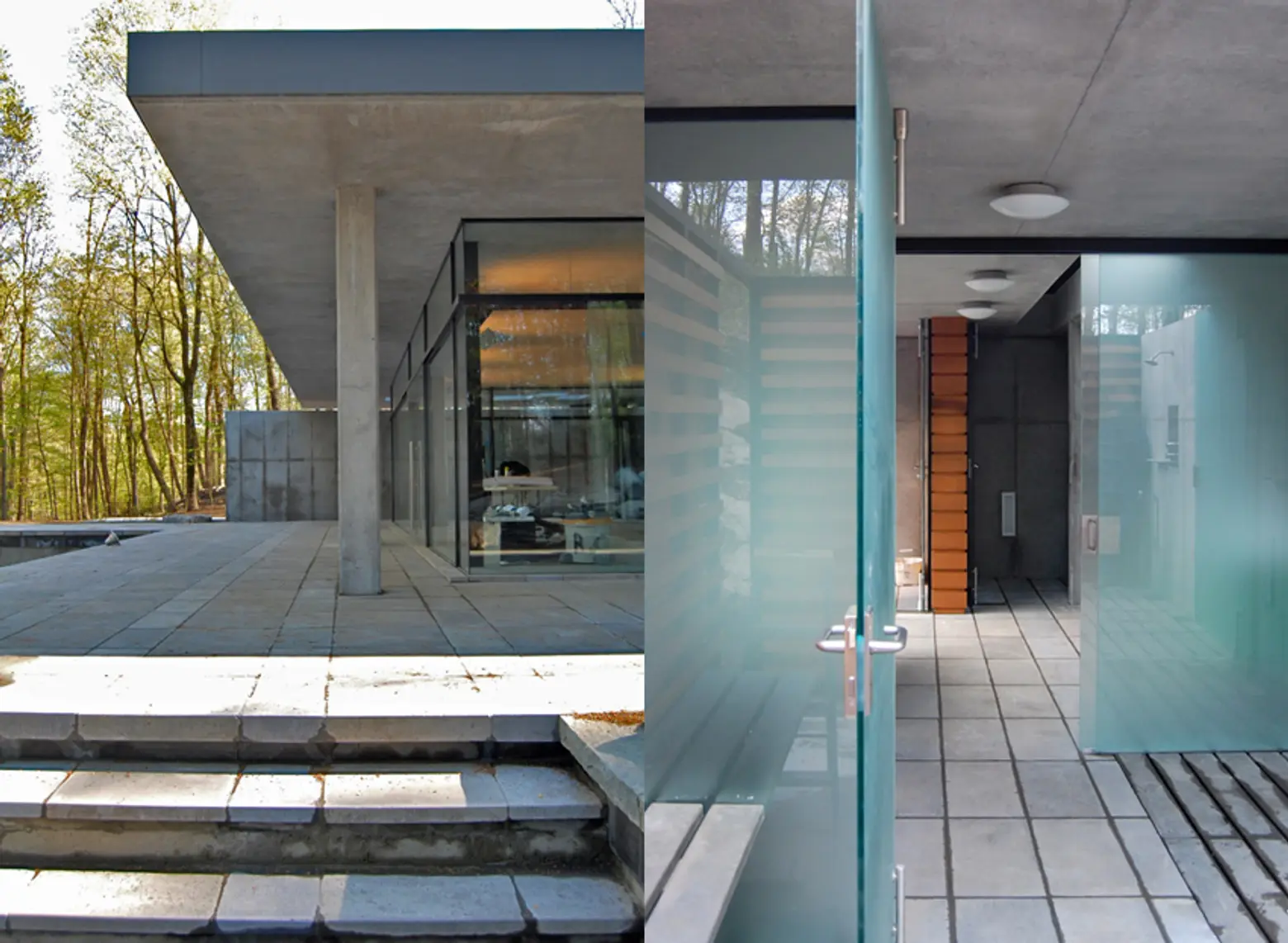 Echoing the Modernism of the glass addition, AbelowSherman built a poured concrete pool house on the rear of the property. Floor-to-ceiling glass walls and doors are met with a heavy concrete-slab roof, supported by poured concrete columns, creating a sharp contrast from the ornate columns of the main house's entryway. Glass doors open to the outside, allowing the cabana to function as a pavilion shelter in nicer weather, while a tall poured-concrete wall lines the structure to give privacy from the neighboring property.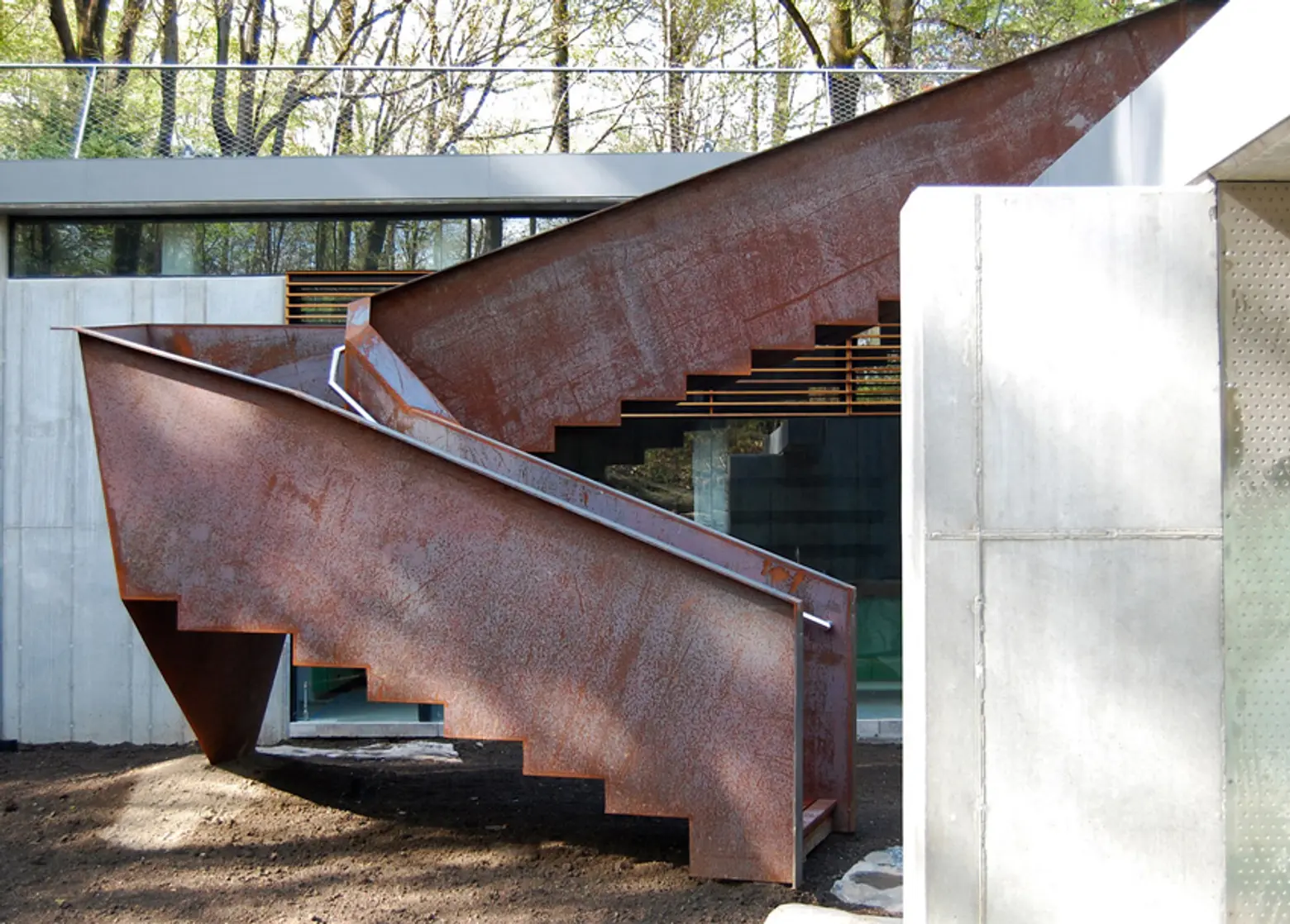 Atop the pool cabana, the architects planted a lush green roof garden that is reached via a sculptural Corten steel staircase. Naturally oxidized in color, the stairway's jagged encasing brings together the varying architectural styles on the property, unifying old and new into a unique example of modern luxury.
See more houses and additions from Abelow Sherman here.