Tour Zaha Hadid and Frank Gehry buildings around the globe with the new Google Earth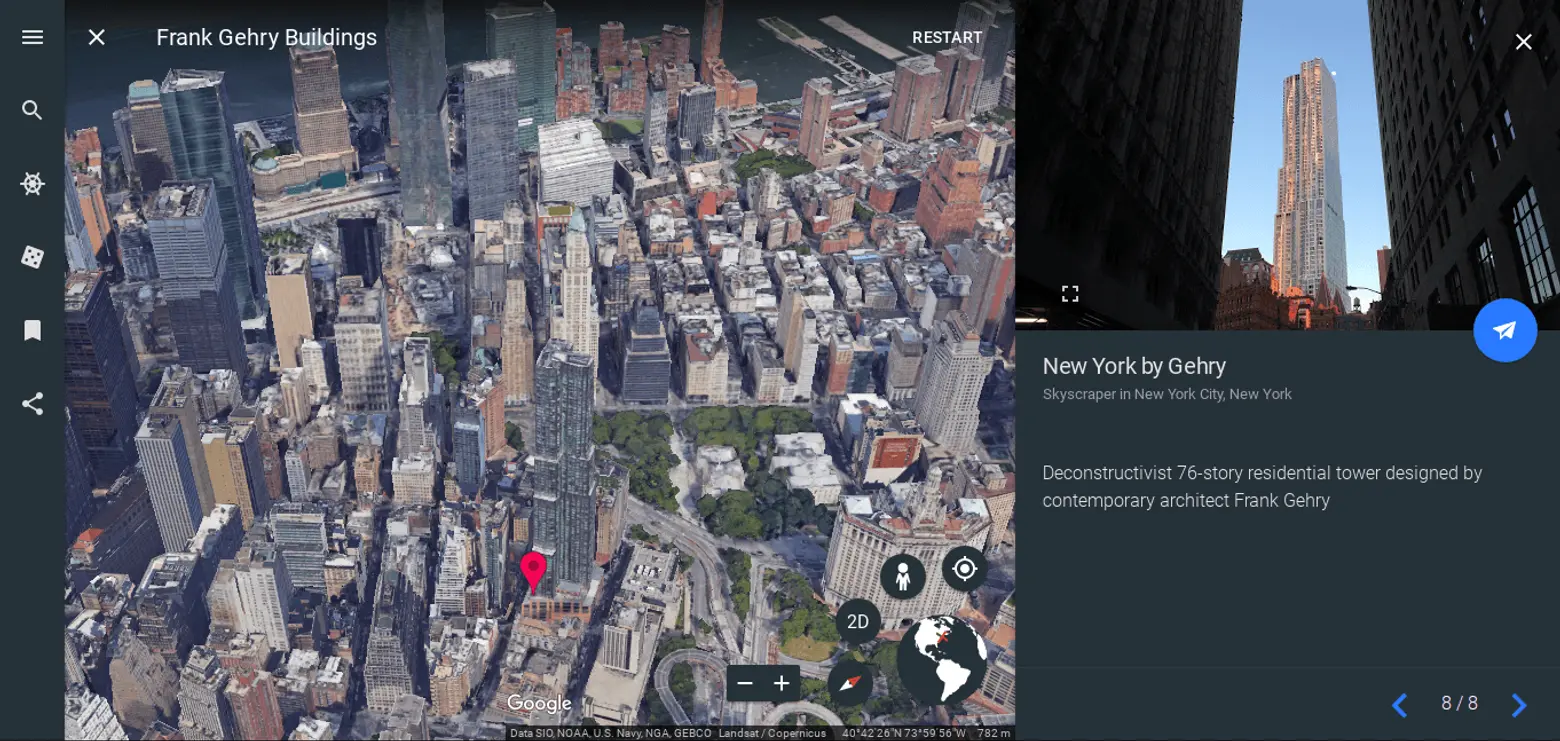 As part of its relaunch, Google Earth, a program that allows users to explore the planet virtually, now features guided tours of projects by various architects, like Frank Gehry and the late Zaha Hadid. As ArchDaily learned, the relaunch allows users to orbit the entire globe in 3D, instead of simply exploring isolated cities. It also enhanced the web application's accessibility, with searches within the app providing snapshots of information about the places. Plus, using the app is free of charge and users do not have to pay or install any software.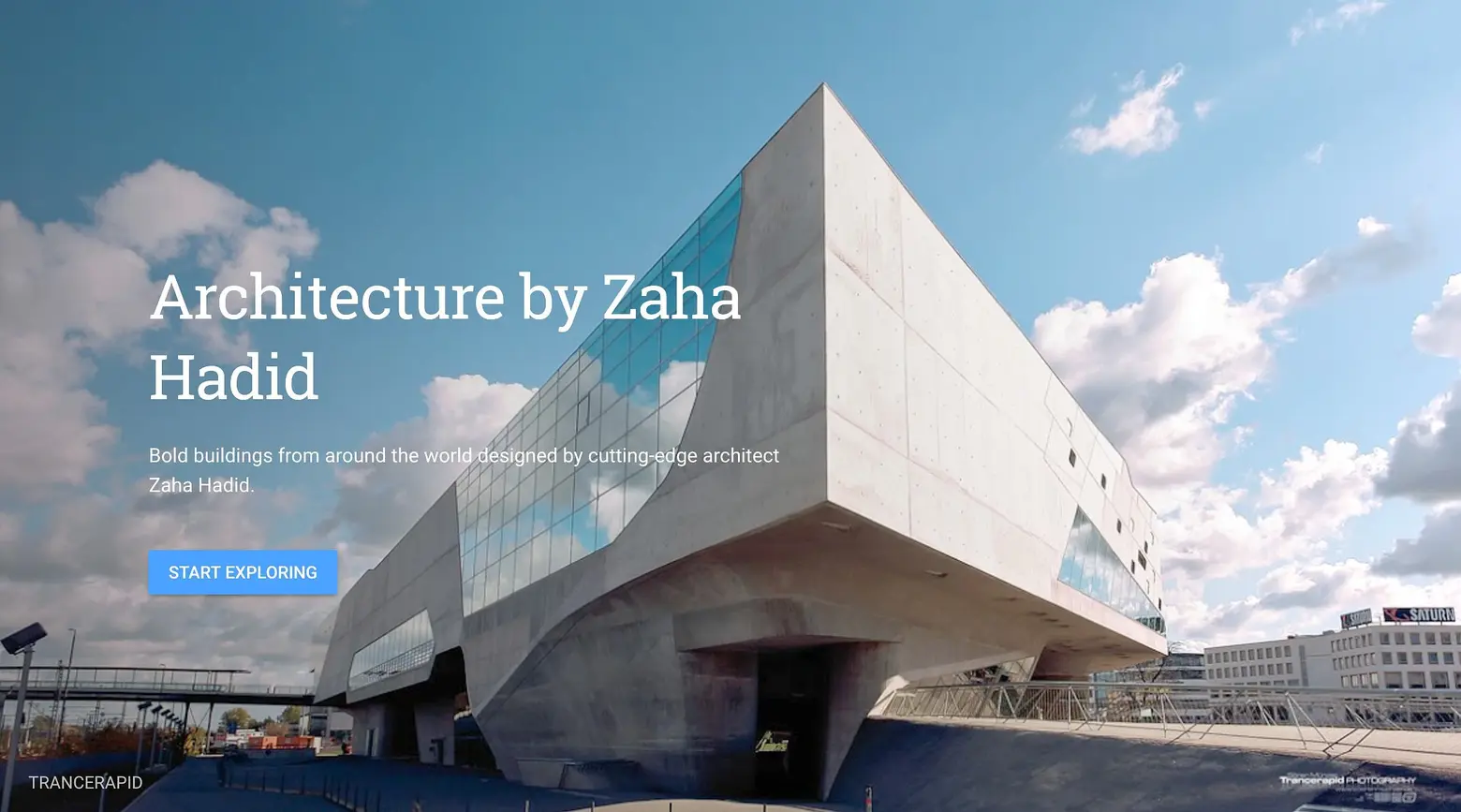 Google Earth's "Voyager" feature gives interactive guided tours takes you on mini adventures of everything from mountains and jungles to amazing architecture found in cities. Part of this component gives a tour of six Zaha Hadid-designed structures and lets you explore a collection of Frank Gehry's built projects from across the globe. Now, easily explore the deconstructivist 76-story residential tower "New York" by Gehry through Google Earth in 3D. Each map provides a brief description and the ability to view aerially (2D) or in 3D.
The "I'm Feeling Lucky" feature has been brought to Google Earth, which brings you around the globe with just a roll of the dice. Connected with your Google account, users can save locations to "My Places" which will bookmark favorite destinations. The company released a new mobile app for Android, and a version for iOS browsers are coming soon.
Tour the globe with the updated Google Earth app below:
[Via ArchDaily]
RELATED: