Morpholio's AVA squeezes every interior design tool into one app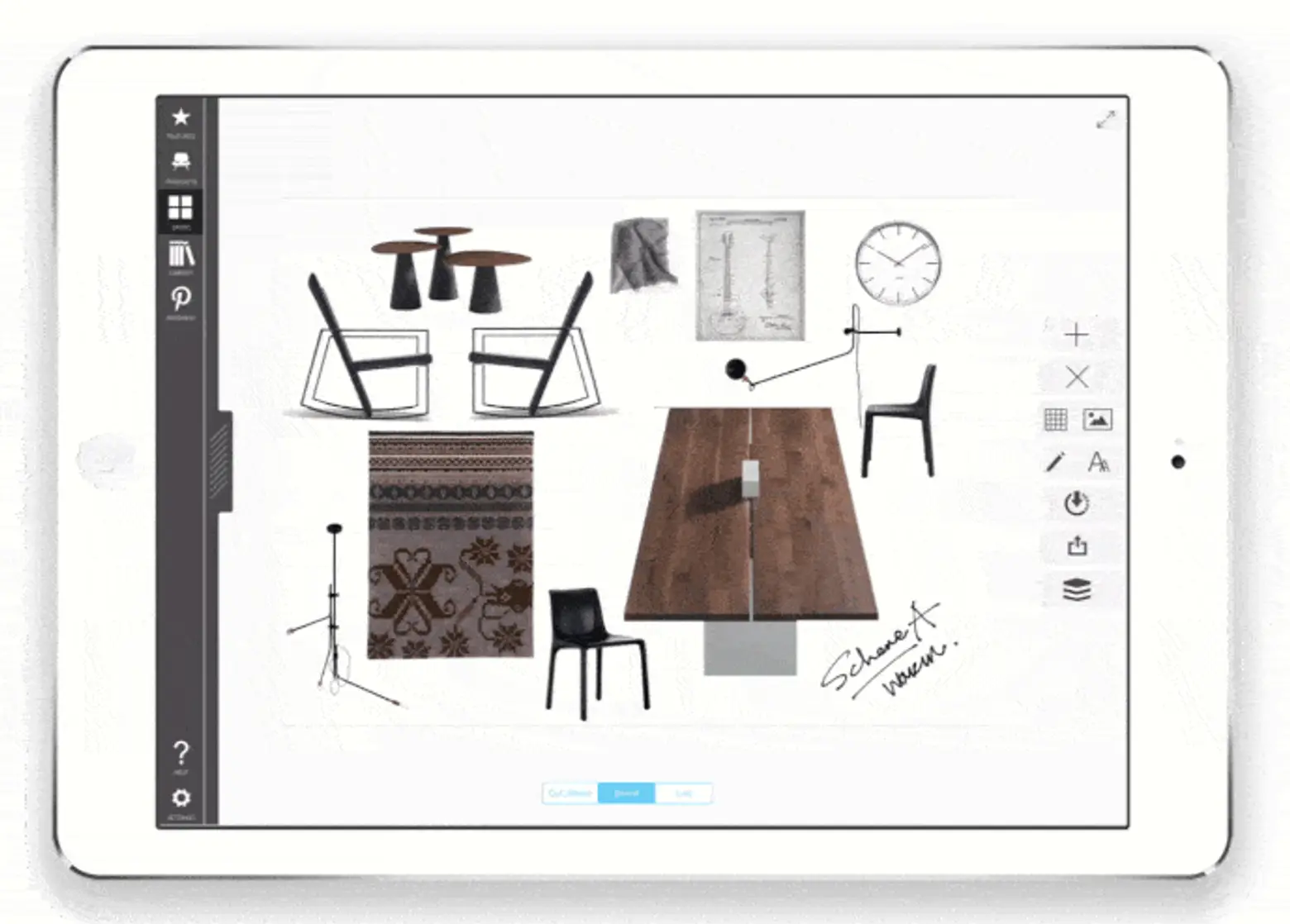 Interior designers who have been looking for a way to streamline their creative and production processes will appreciate Morpholio's newest app feature, AVA. Short for Automated Visual Assembly, AVA makes it easier for users to create not just presentation boards but also to produce cut sheets and specs for drawings, and product lists for purchasing. As professional designers know, projects are imbued with many moving parts that are difficult to manage piecemeal. AVA puts all of these pieces in one program, allowing designers to do everything they need within one application, reducing the opportunity for error. Plus, it's presentation ready, meaning there's no need to spend hours laying out images and assembling the details for client review.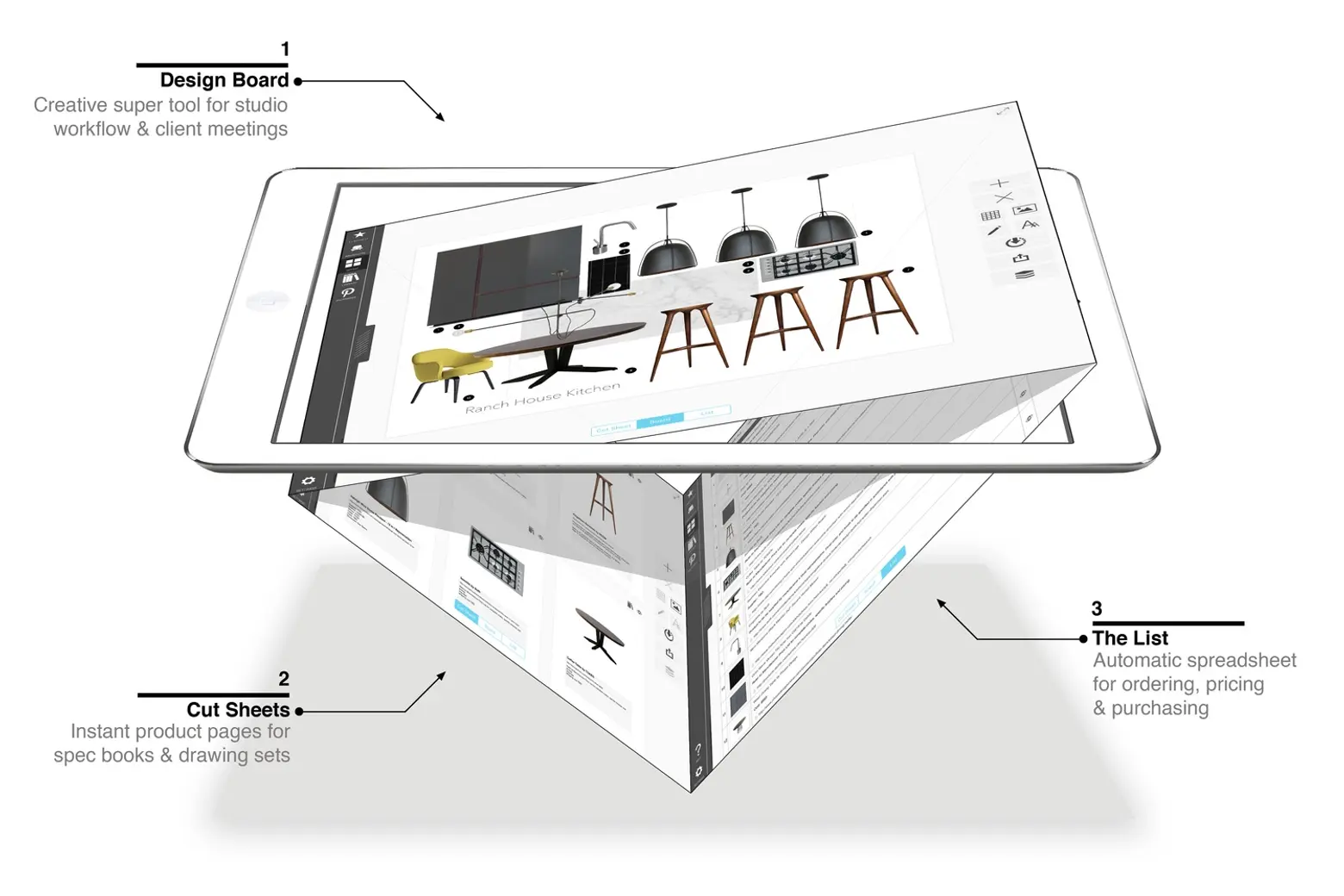 With AVA, designers can create a mood board of images and then "flip it" to reveal an editable spreadsheet of its contents. Then they can flip it again and find a book of customizable cut sheets already made and ready to export or present. With AVA it's all automated.
AVA is also straightforward and intuitive, allowing clients to engage in the design process, too. One very nifty feature is a Pinterest Portal where images can be pulled directly from Pinterest for use in the app.
"Interior design thrives on texture, color, collage and storytelling.  These days our boards are filled more and more with inspiration images from Pinterest in addition to swatches and samples. What lies ahead for designers are tools like Ava that make it easy and pleasurable to move between the real and the digital," says Anna Kenoff, Morpholio Co-Creator.
In all, AVA ensures complete consistency across all formats used in the design process, freeing up time that would typically be spent trying to reconcile these different parts. Although the app is geared towards interior designers, Morpholio says any design that starts with a mood board— from branding, architecture and marketing to graphics—can benefit.
AVA is part of Morpholio's broader Board Pro suite. You can GET THE DOWNLOAD HERE >>
RELATED: