This boxy glass tower will replace the Lower East Side's Sunshine Cinema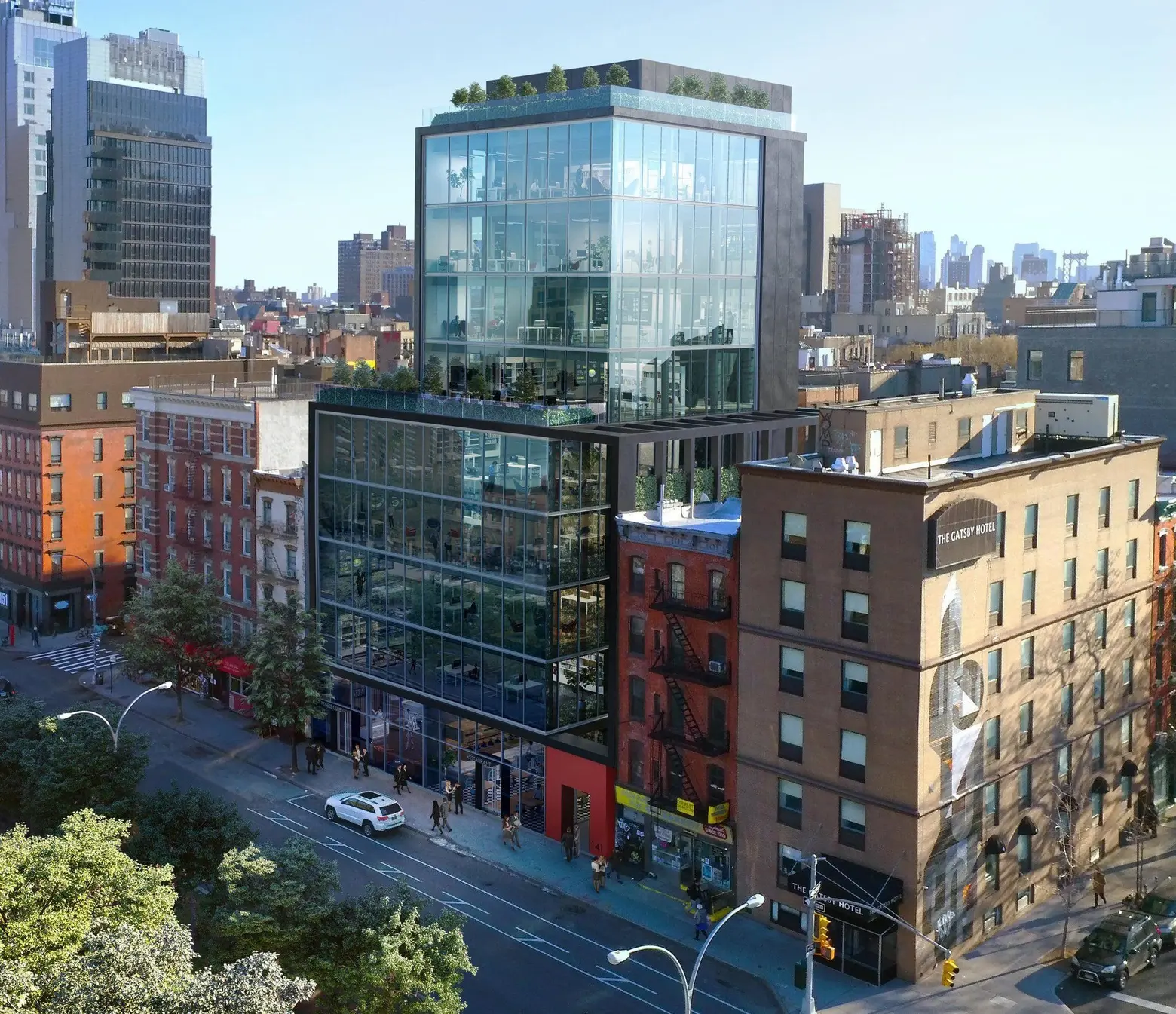 Rendering by Real Estate Arts via New York Times.
As planned, the beloved Sunshine Cinema's screens went dark for good Sunday night in fittingly dramatic fashion, after a 10:15 showing of "Darkest Hour." The movie theater, which served as a cultural touchstone in the rapidly changing Lower East Side neighborhood for its offerings of independent and foreign films since 2001, will be demolished and replaced by a 65,000-square-foot nine-story office building, according to East End Capital, who, with K Property Group purchased the 30,000-square-foot building for $31.5 million last year. The New York Times recently showed new renderings of the theater's replacement-to-be.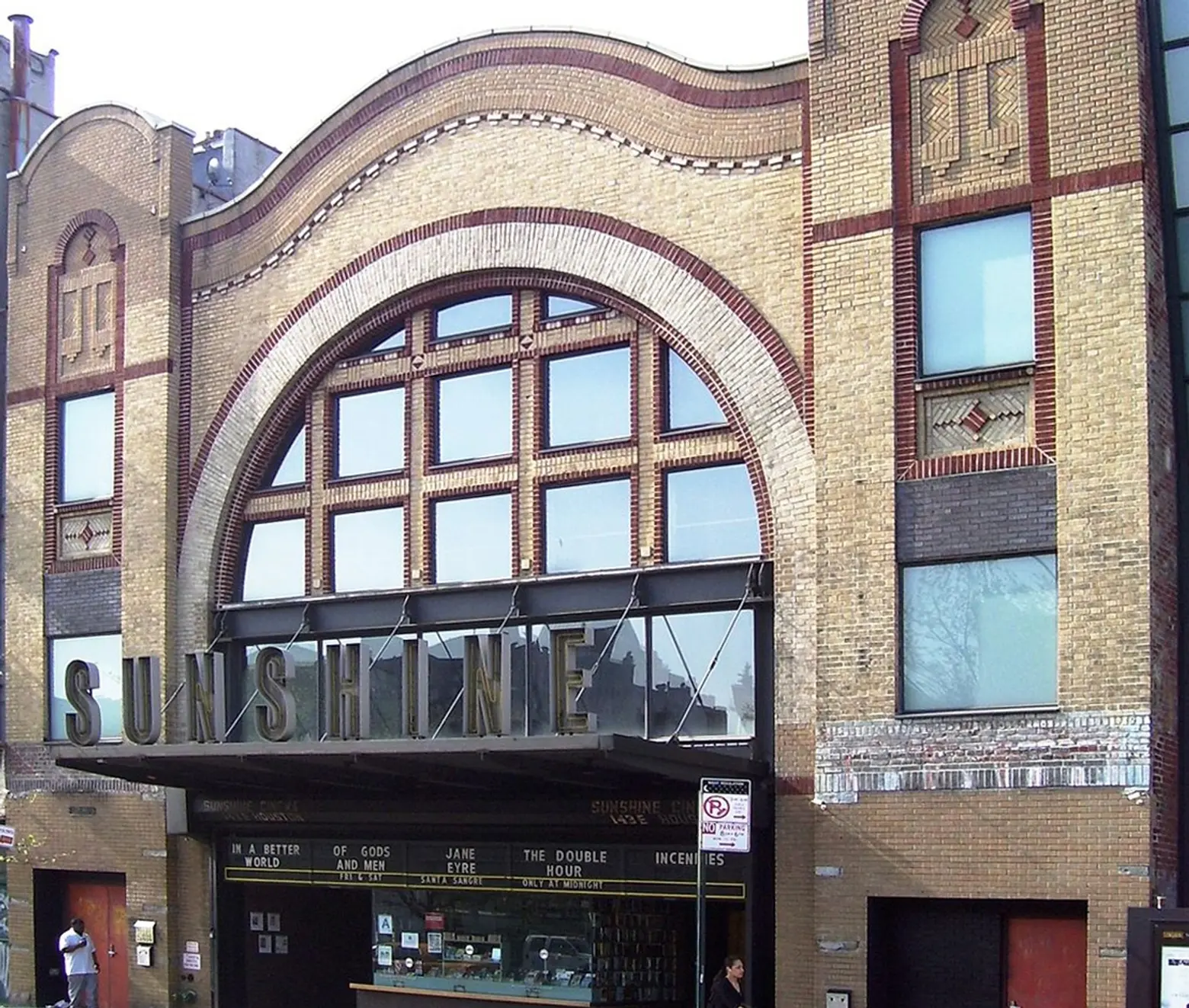 Sunshine Cinema, image via Wikimedia Commons.
The storied building's former lives spanned over a century and included a neighborhood church, an athletic club and a nickelodeon that was a favorite for Yiddish vaudeville performances. The Great Depression began the long, slow demise of the city's 1,000+ movie theaters, and by the 1950s the building was being used as a hardware storage facility. It was rescued by entrepreneur Tim Nye, who took over the lease in 1994. After several attempts at opening a music venue, Nye partnered with Landmark Theaters, and after a $12 million renovation, Sunshine Cinema opened as the company's New York City flagship art-house theater.
The building's owners put it on the market three years ago, in anticipation of a monumental rent hike at the end of a 25-year lease. Its glassy new incarnation, known as 141 East Houston Street, will be designed by Roger Ferris, with retail space planned for the ground floor. Demolition is set to begin by March, with completion expected in late 2019.
[Via NYT]
RELATED: