This Adirondacks treehouse was the year's most popular Airbnb rental for New Yorkers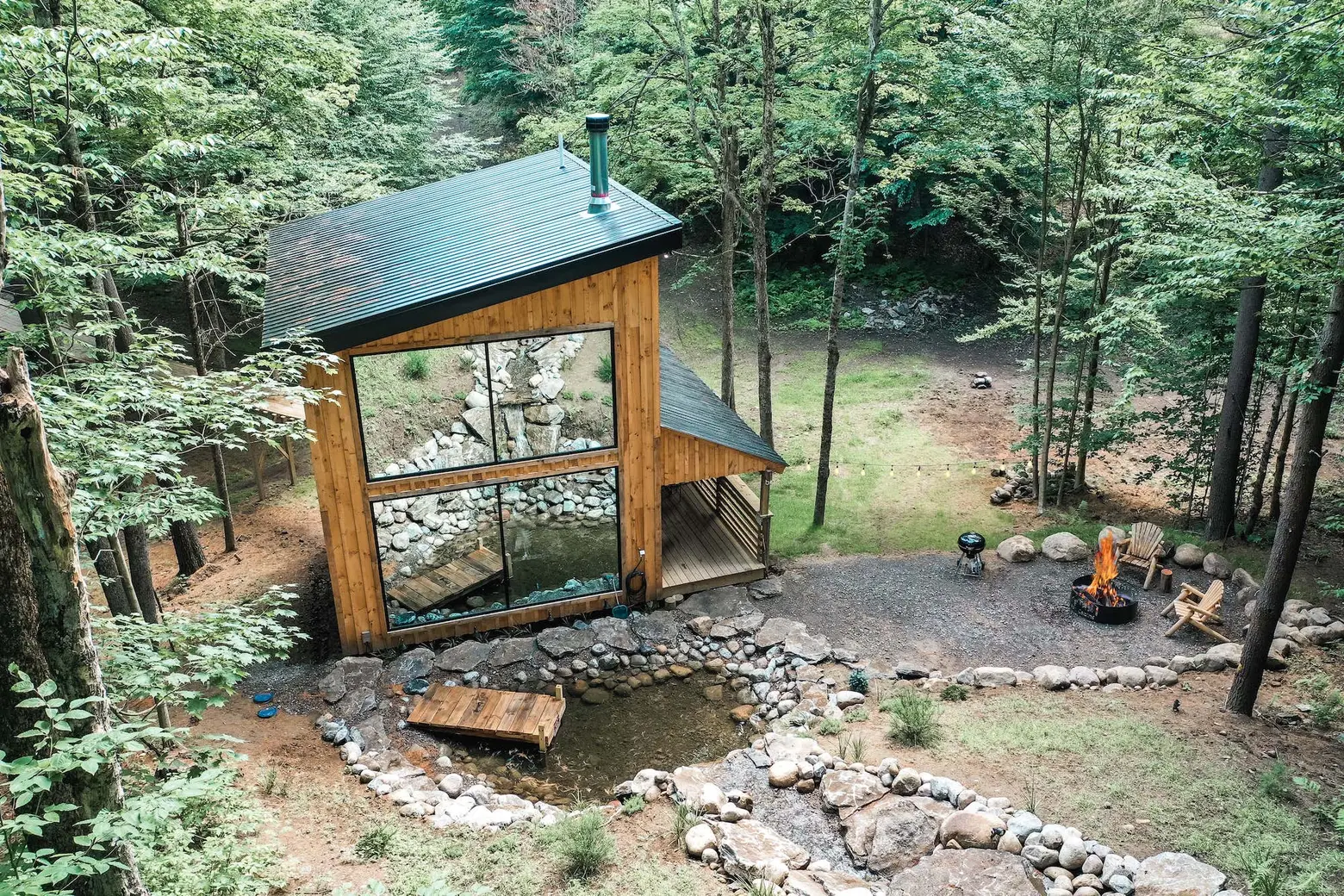 All photos courtesy of Airbnb
To wrap up 2020, Airbnb released the top 50 most wish-listed unique rentals across all 50 states. The properties range from an Alaskan log cabin under the Northern Lights to a pirate-themed cottage in California. Here in New York, those looking to get away were most taken with a luxury treehouse in the Adirondacks, complete with a cable bridge, outdoor fire pit, and waterfall. The property in the town of Remsen rents for $498 a night, but it's booked solid through March 2022!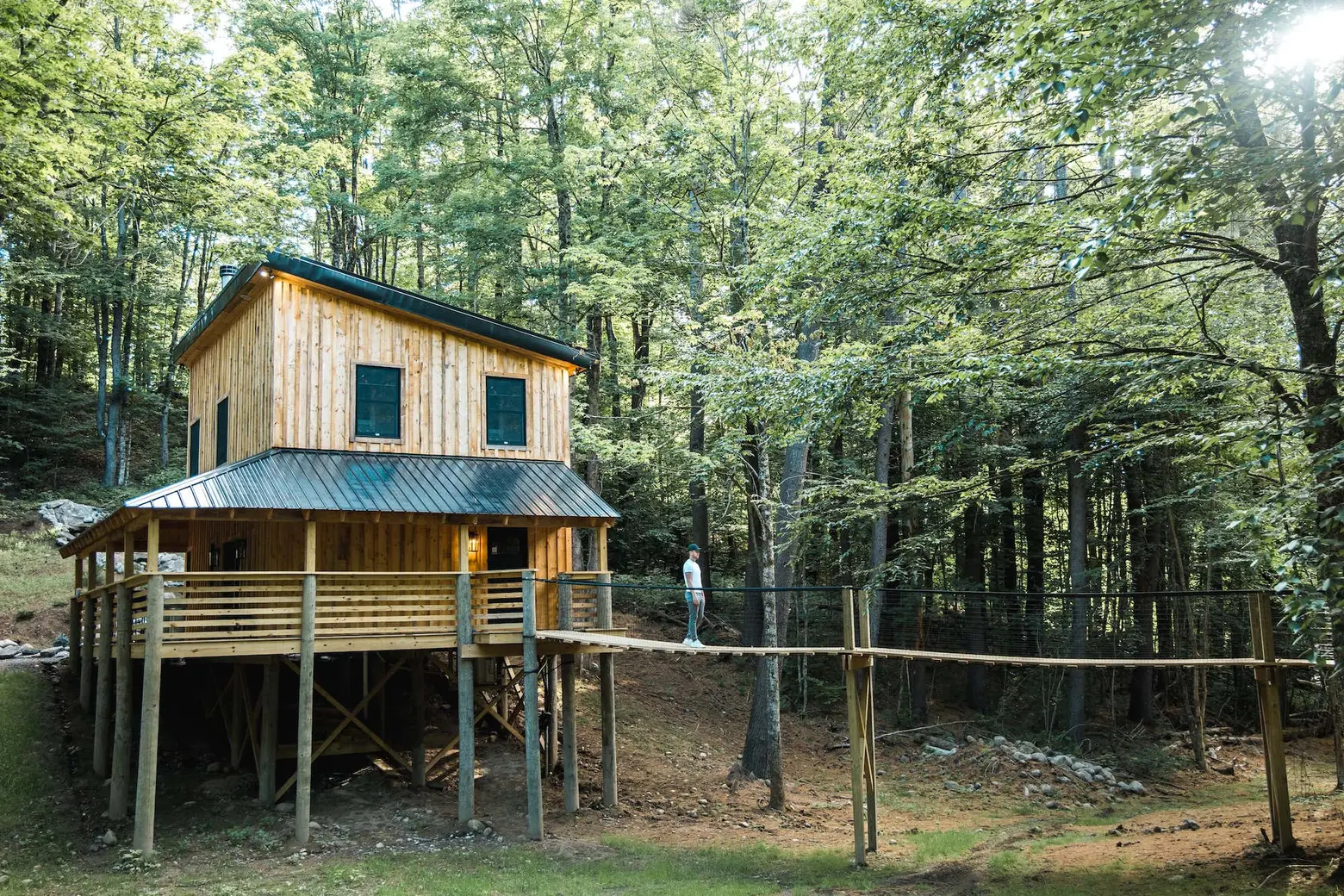 The home is 1,200 square feet. It has two bedrooms with three beds and one bathroom (it can sleep four). It was constructed by the local Amish and other craftsmen using wood from the land. To get to the house, you'll walk across an 80-foot suspension bridge, which takes you onto the 500-square-foot porch.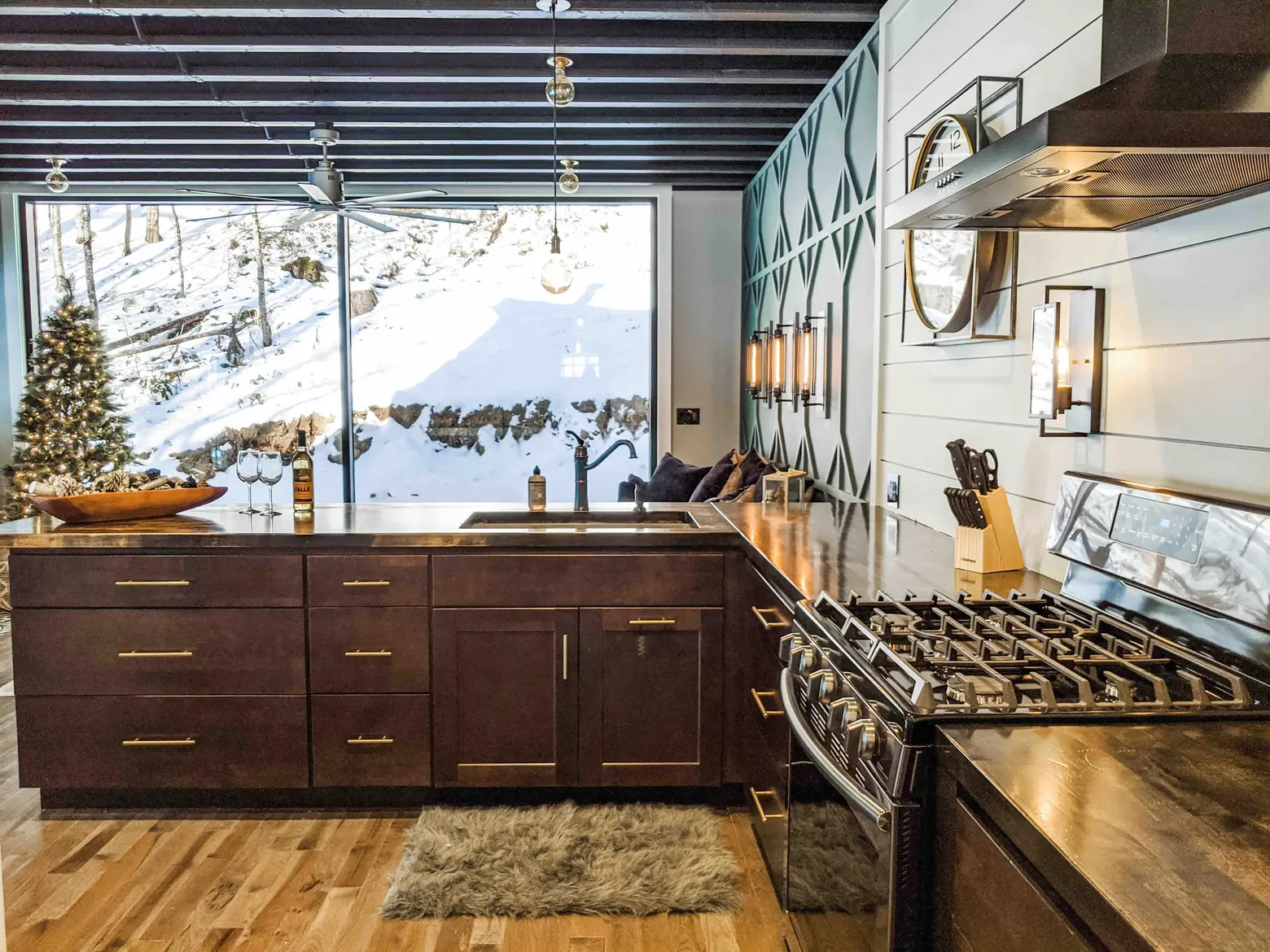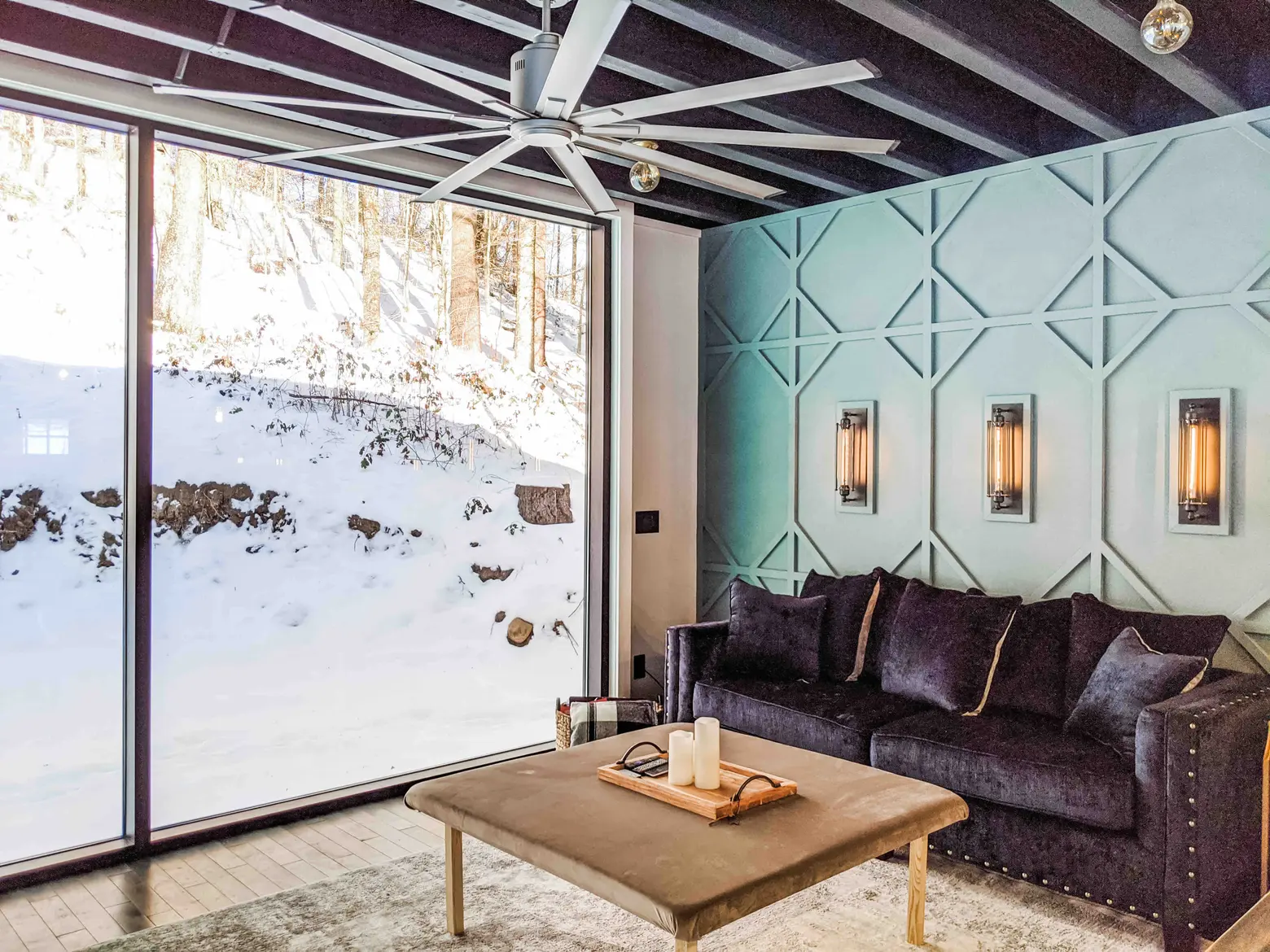 Inside, the open living space includes a fully stocked kitchen and an entire wall of glass that overlooks the woods and the 50-foot waterfall. Throughout, you'll find rustic and funky decor, including Edison light fixtures, fretwork and shiplap walls, and a wood-burning chalkboard fireplace.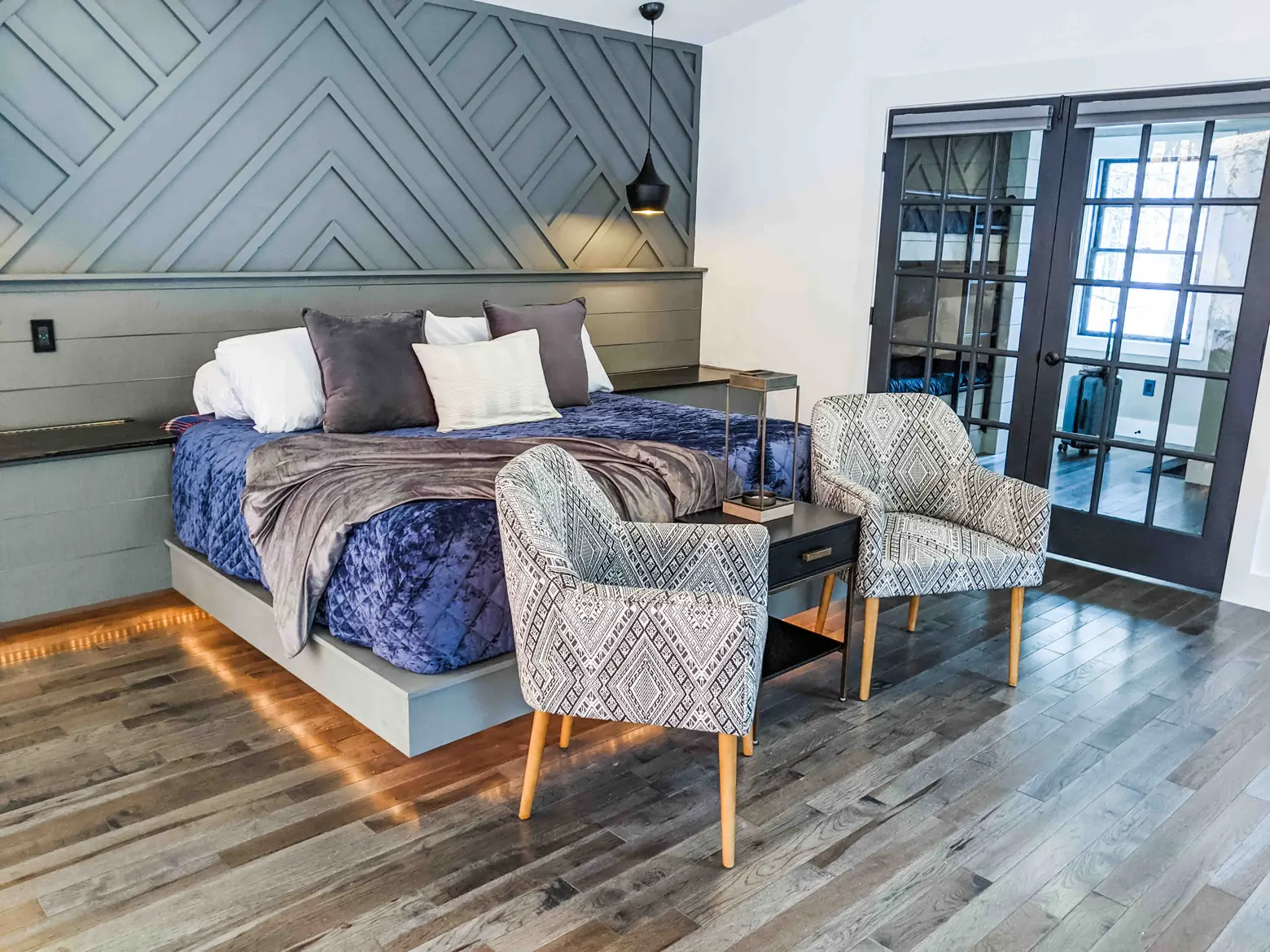 The secondary bedroom has built-in bunk beds, while the primary bedroom boasts a floating king-sized bed with built-in cedar-lined chests, a sitting area, and another wall of glass that overlooks the waterfall.
If the pictures aren't enough to convince you why New Yorkers loved this place, the reviews surely will. "From deer watching in the morning right from the porch to nightly s'mores over the indoor fireplace. We even had the opportunity to sled down the hills next to the treehouse because of all the snow," wrote a couple who visited last month. A guest from September echoed most of the sentiments in other reviews: "The space is stunning; my girlfriend and I spent a solid half hour just walking around it upon arrival with our jaws on the floor, just periodically squealing, "Oh my GOD."
Some nearby attractions are Pixley Falls State Park with its incredible waterfall, Panther Mountain for hiking, Prospect Falls Winery, and Grassy Cow Dairy.
For more fun and unique listings, here is the list of New Yorkers' top-10 most wish-listed rentals on Airbnb:
And take a video tour of the luxury treehouse here:
RELATED:
All photos courtesy of Airbnb