For $2.5M, this Woodstock estate comes with three stone homes, a koi pond, a treehouse, and more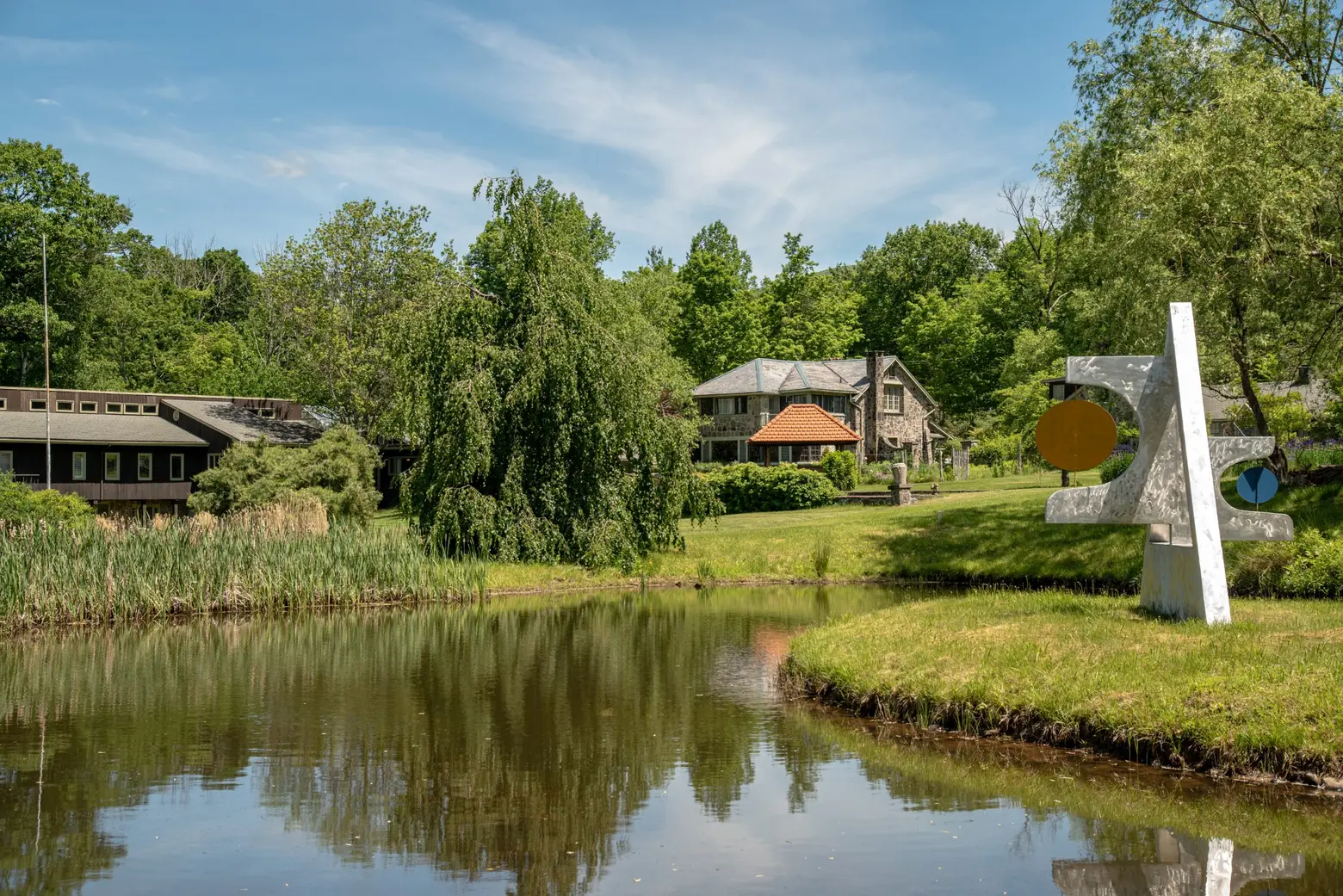 Photos by Tyler Blodgett for Heather Croner Real Estate Sotheby's International Realty
It makes sense that this upstate estate shares the same folksy, comfortable feel as its Woodstock, New York location. Its current owner is Michael Lang, co-creator of the Woodstock Music Festival in 1969. Set on nearly 17 acres, the property features a 5,000-square-foot main stone house, a second stone home, a cottage with a greenhouse, a koi pond, a pool, an orchard, a treehouse, and gorgeous mountain views. Known as Happy Brooks, the estate was built in 1929 and is now on the market for $2,450,000.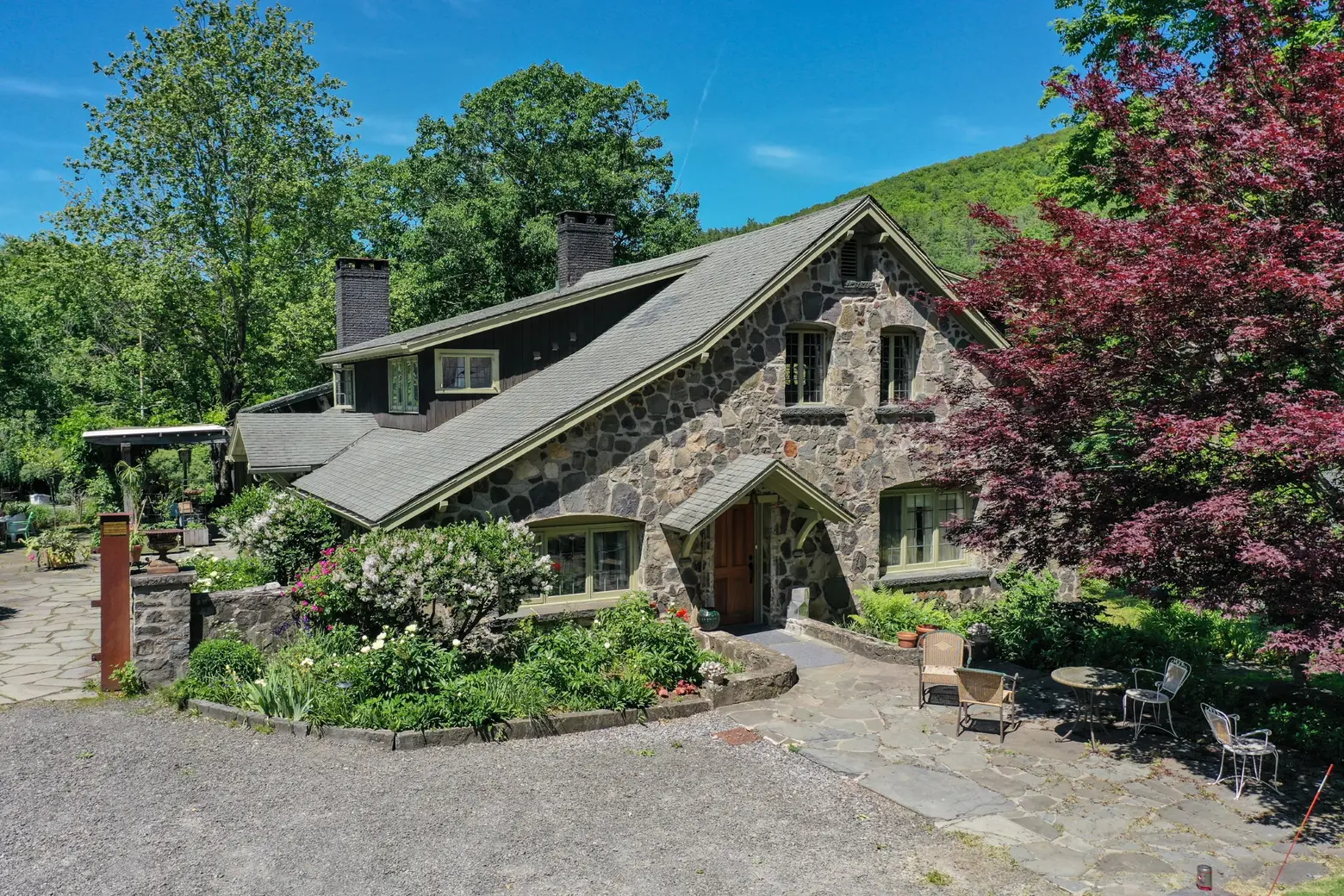 The main stone and wood house is more than 5,000 square feet and has five bedrooms.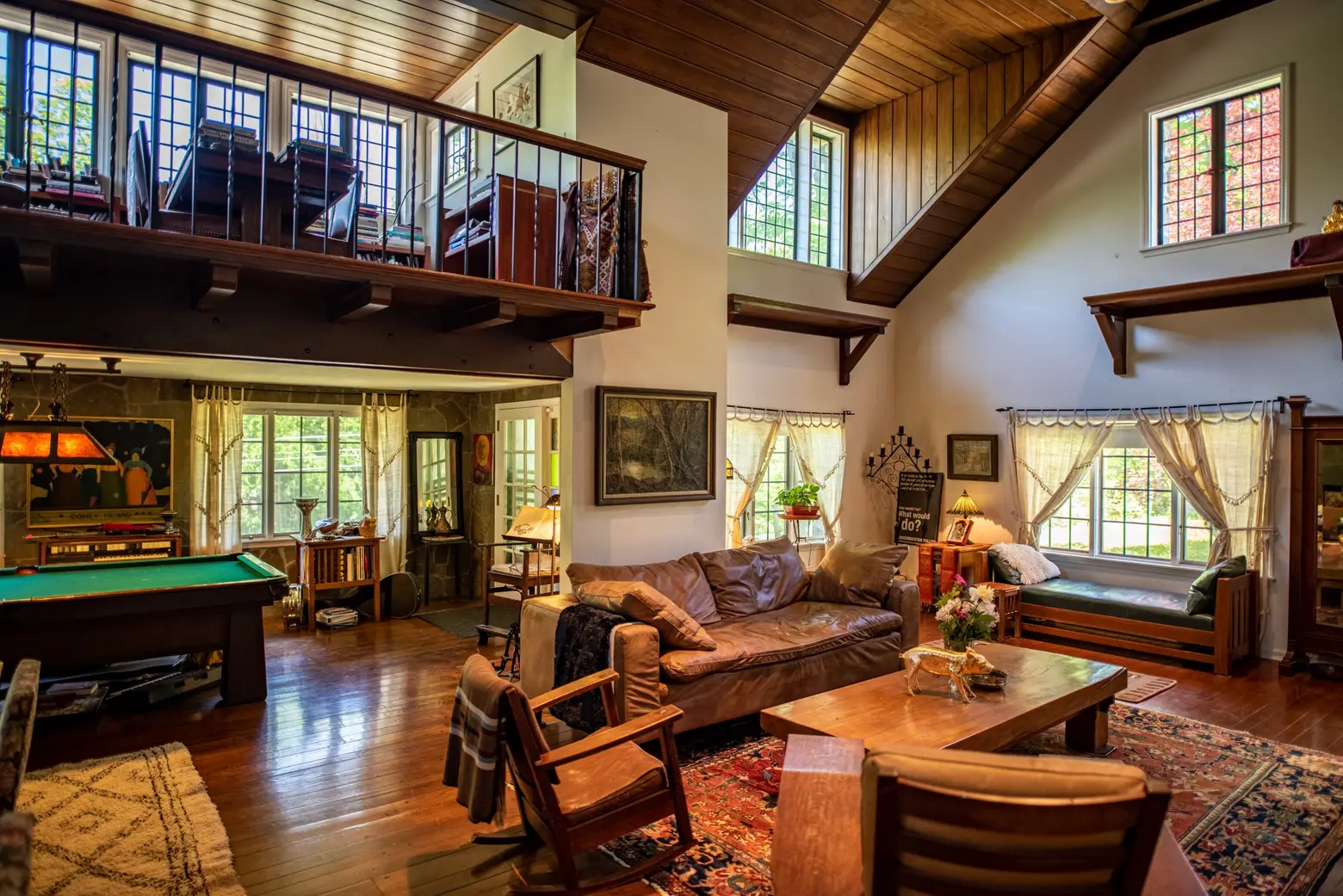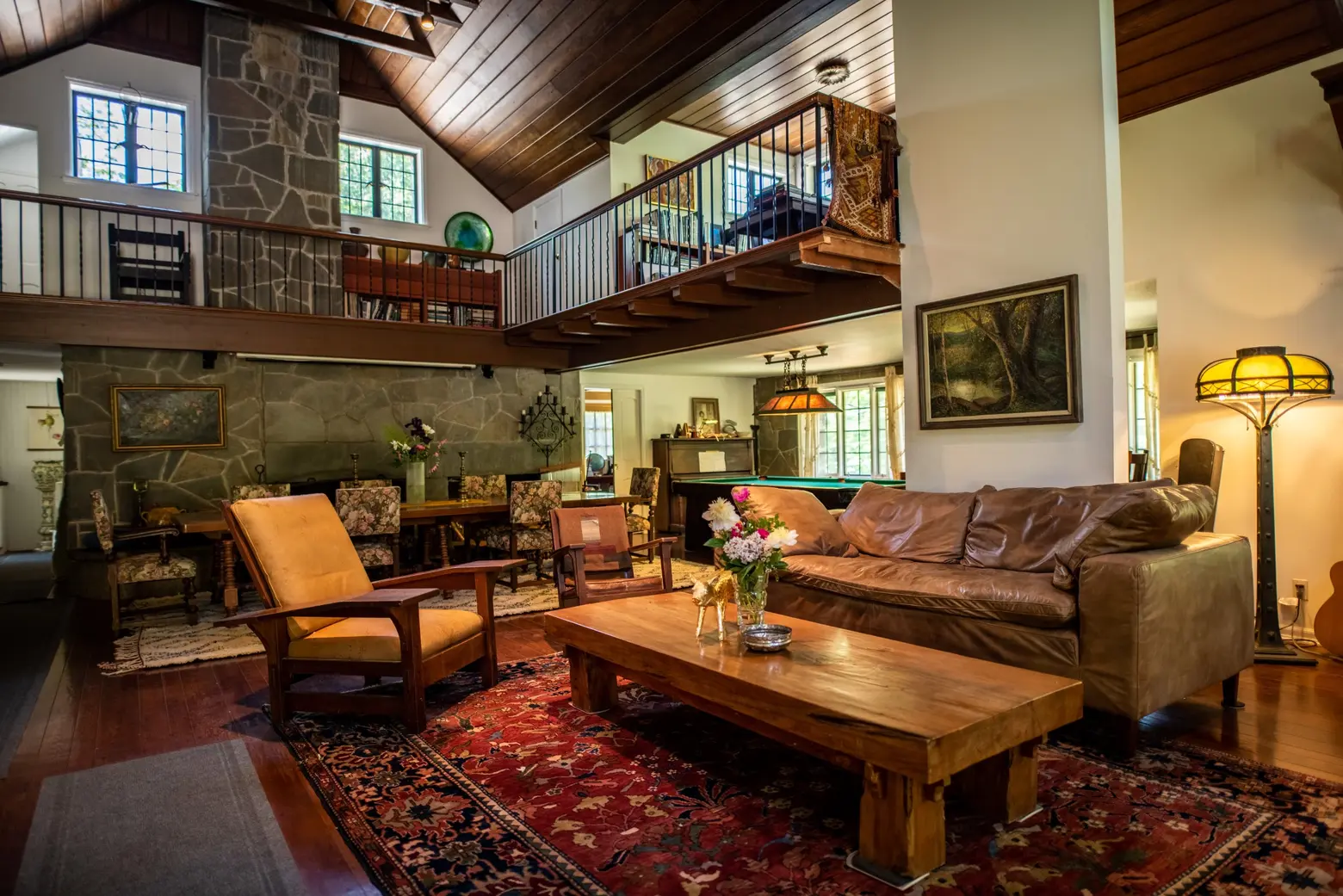 The great room has 20-foot cathedral ceilings with upper mezzanines, a bluestone fireplace, and several nooks.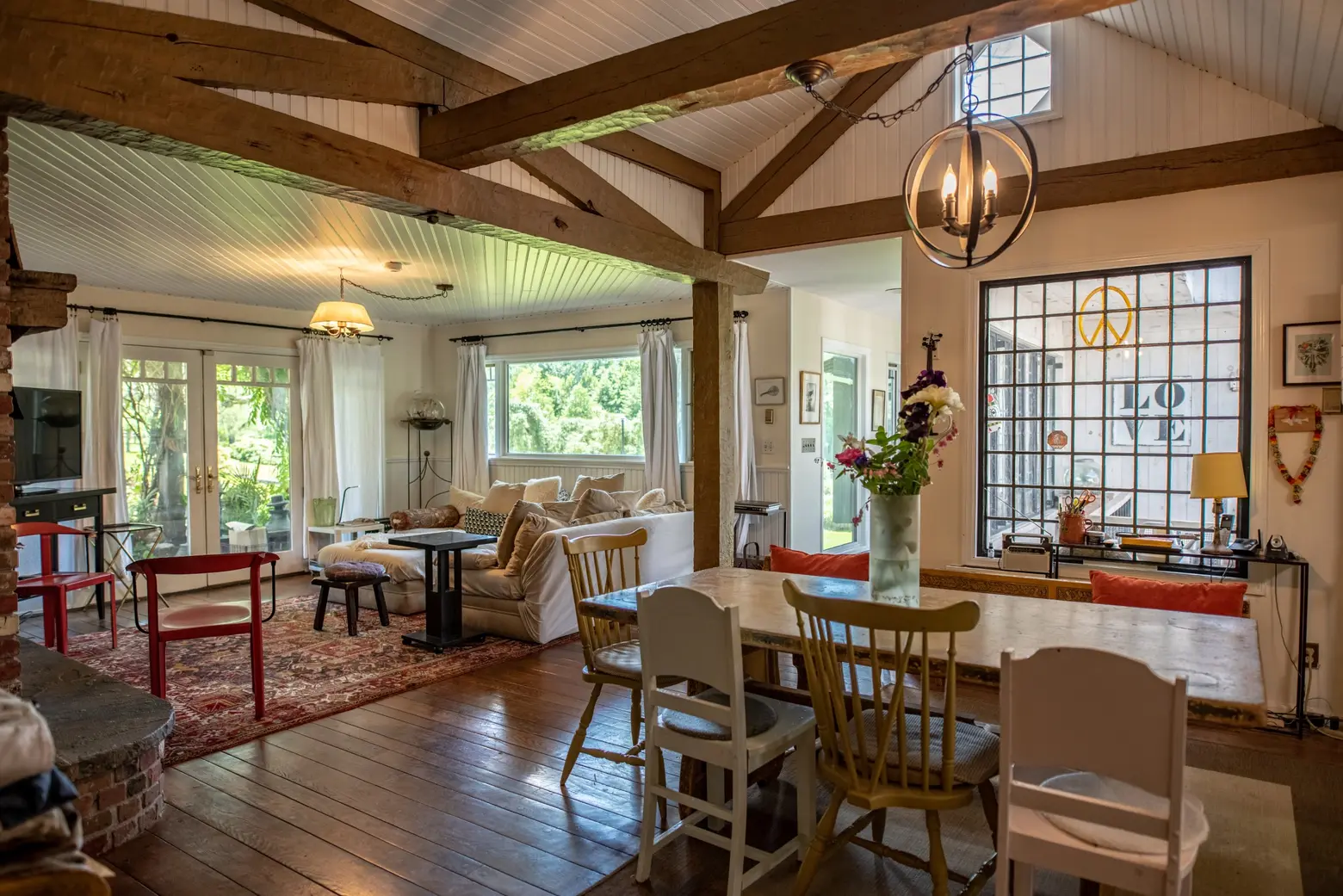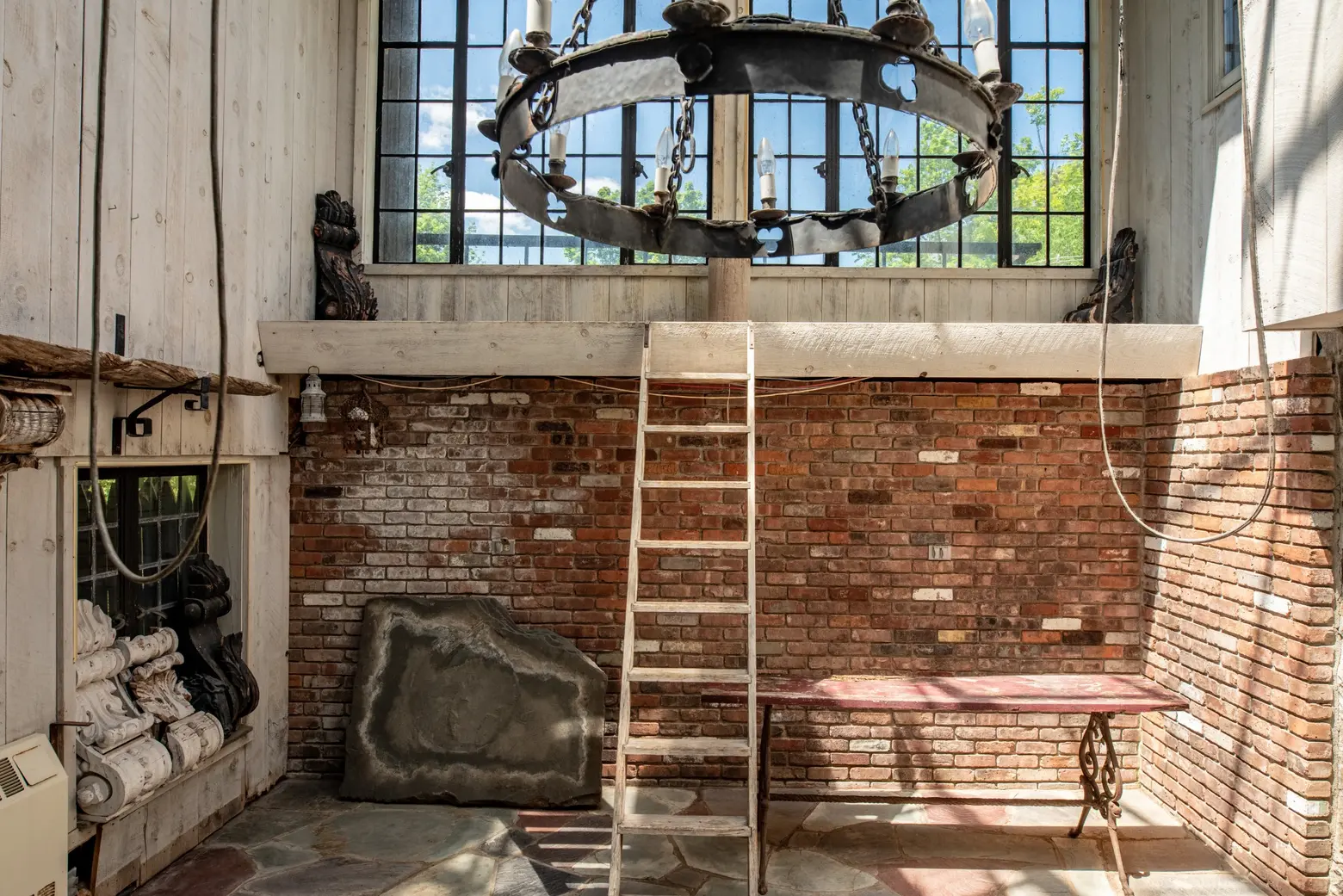 Other highlights of the main house include a 15-foot-wide stone fireplace in the den and a glass conservatory with a 24-foot glass ceiling and an amazing chandelier. Throughout are slate and old hardwood floors.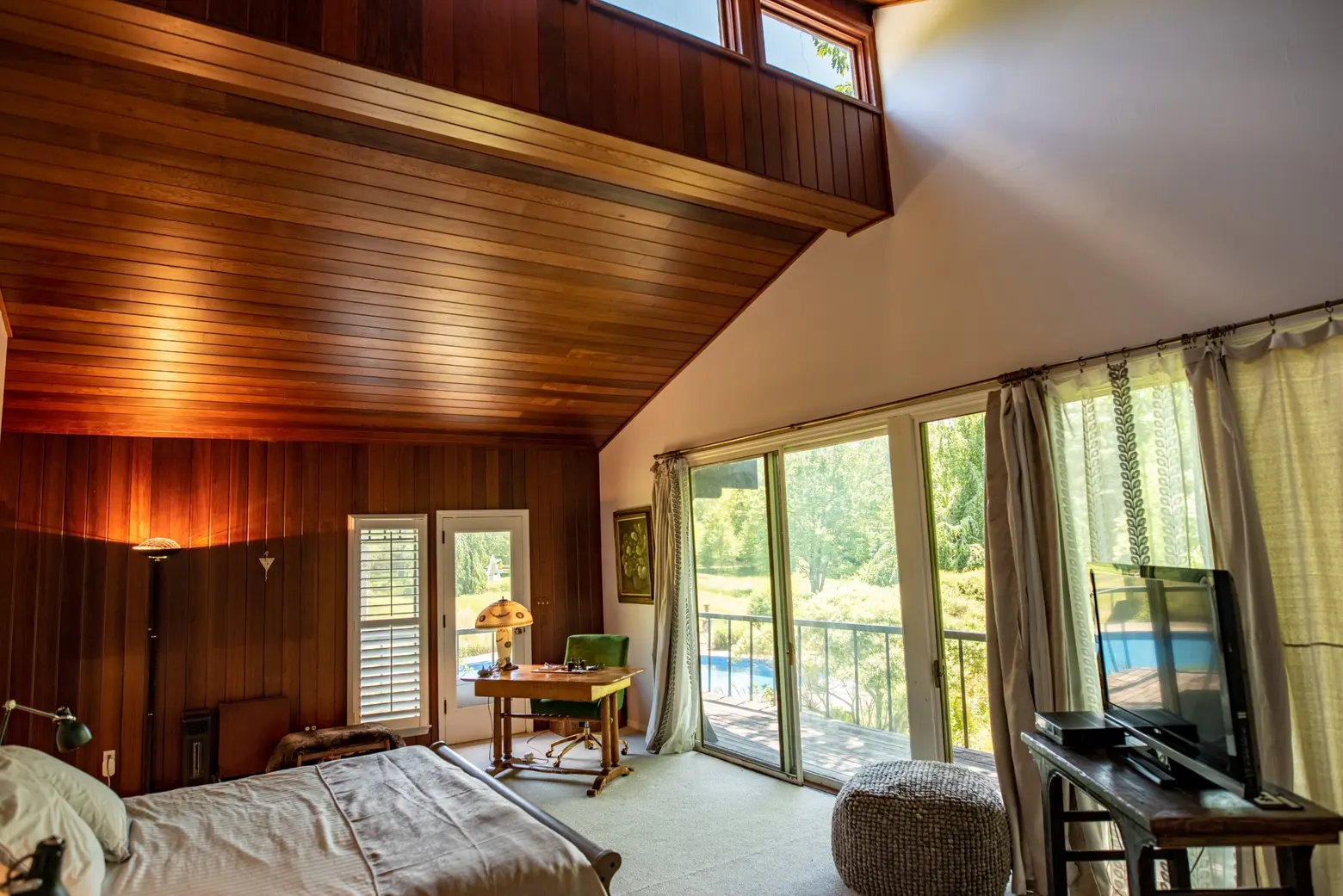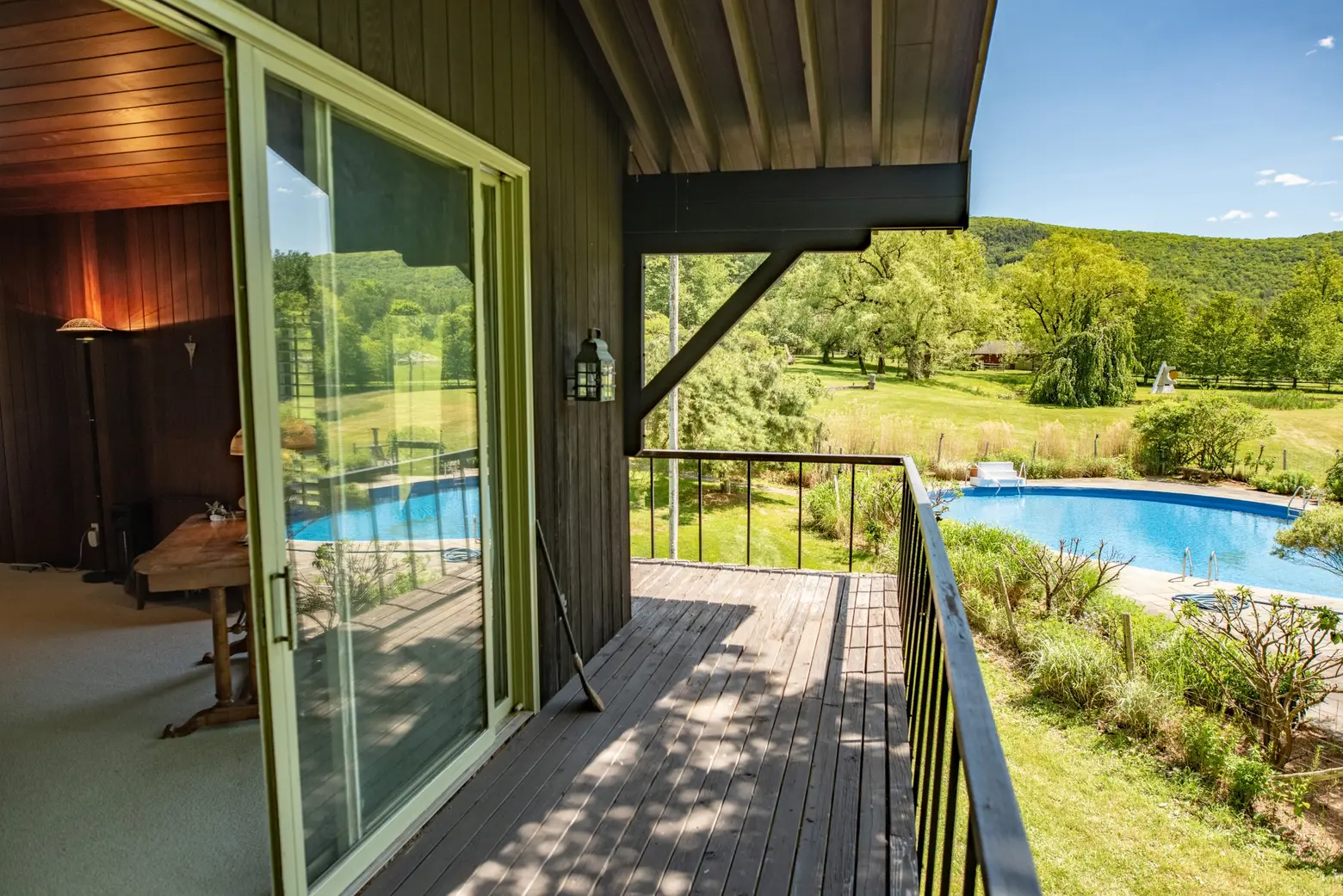 Three of the bedrooms have en-suite bathrooms and a deck. In the basement, there are two more bedrooms, two-and-a-half bathrooms, and laundry.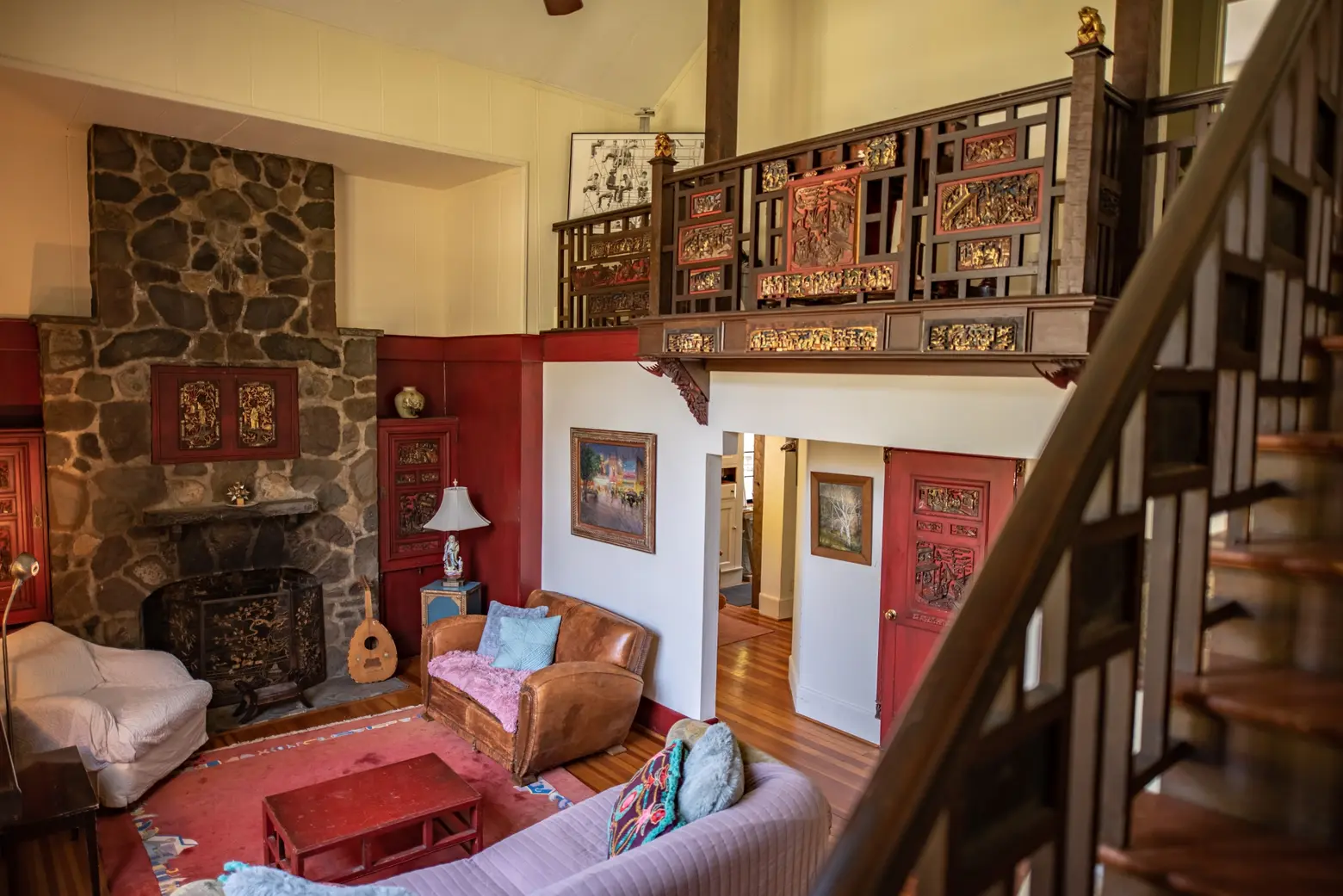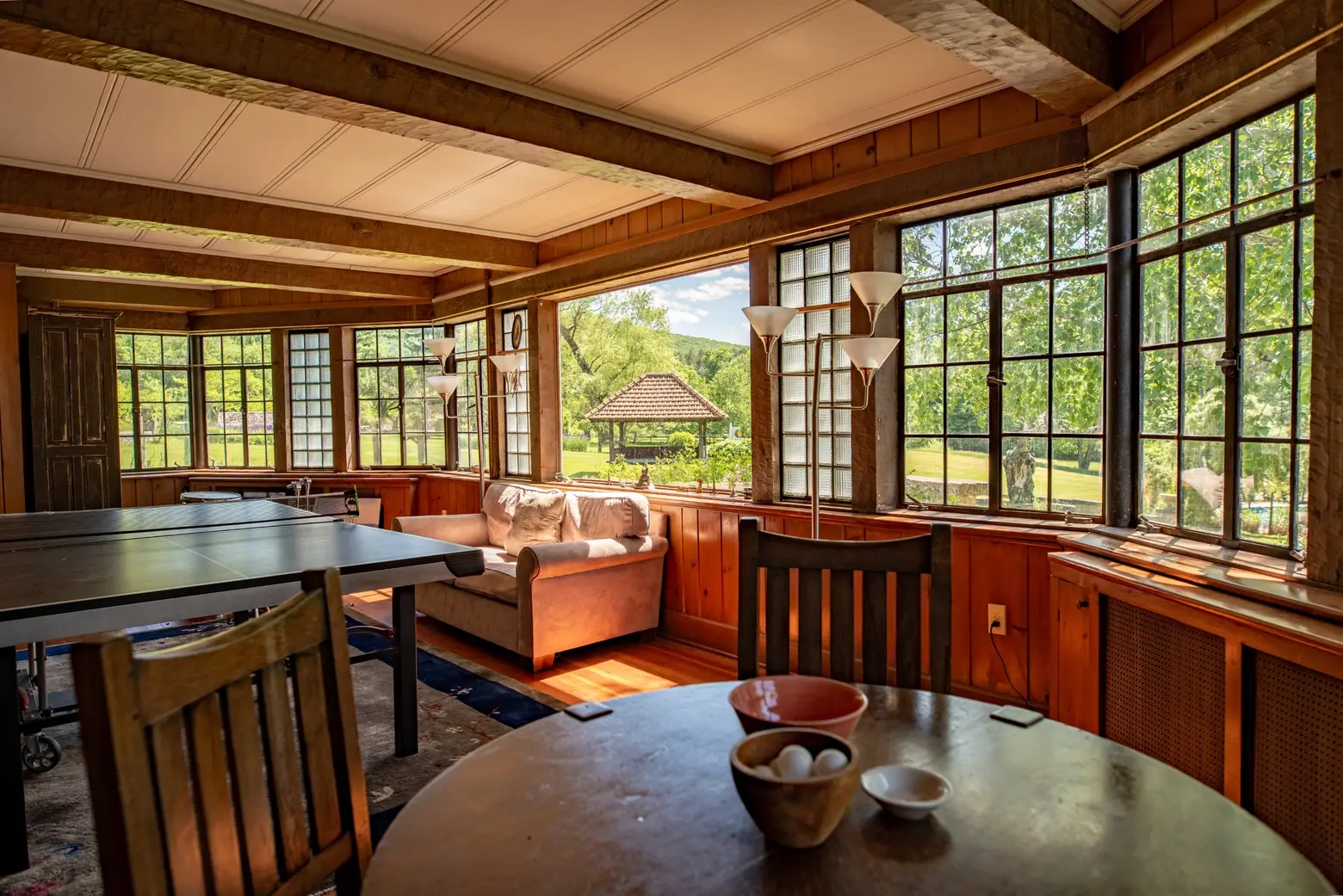 The two-bedroom guest house is highlighted by a double-height den with a bluestone fireplace and intricate wood carvings in an Asian theme. A large living/dining room has wrap-around windows and wood paneling.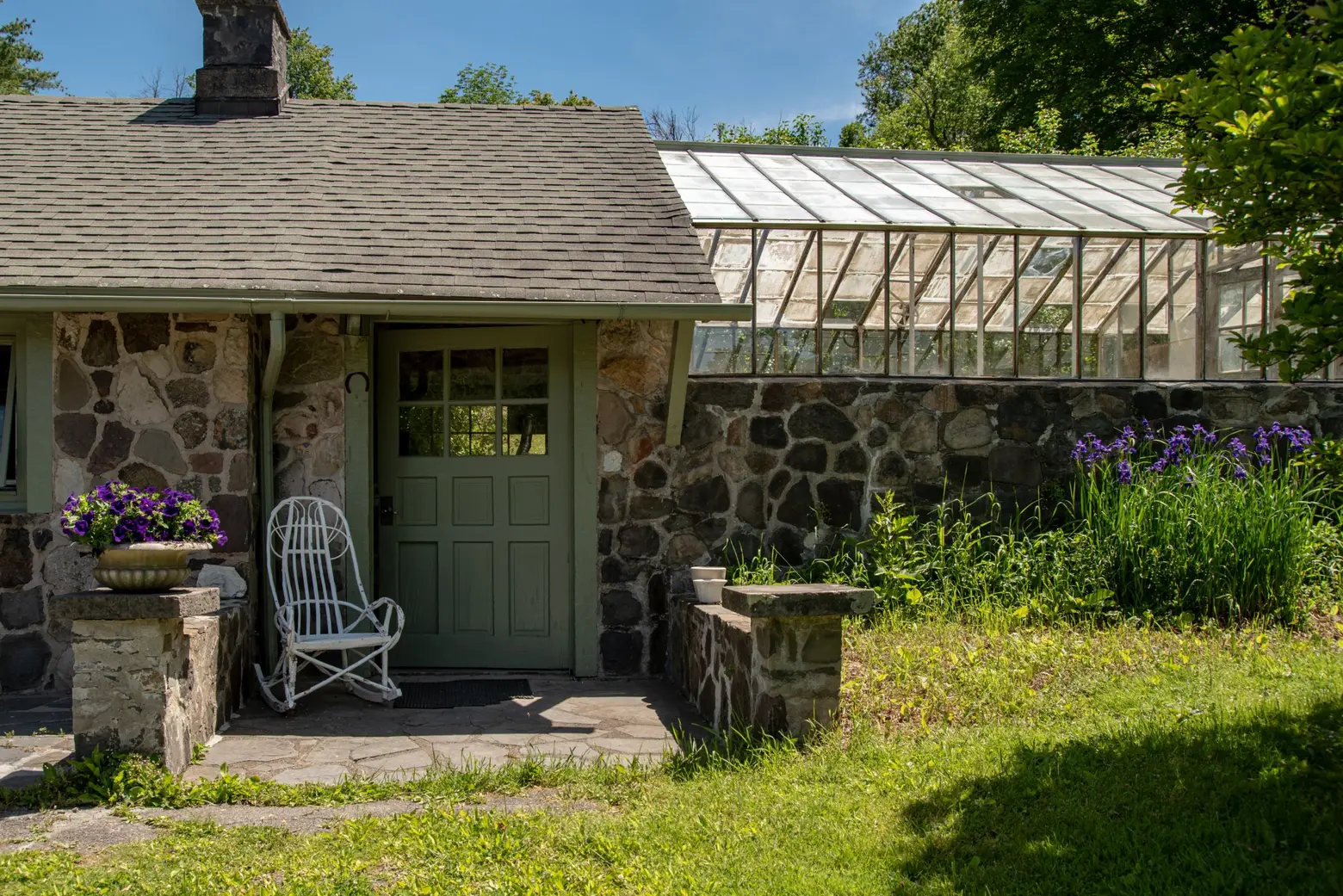 The third structure is the stone cottage with an attached greenhouse.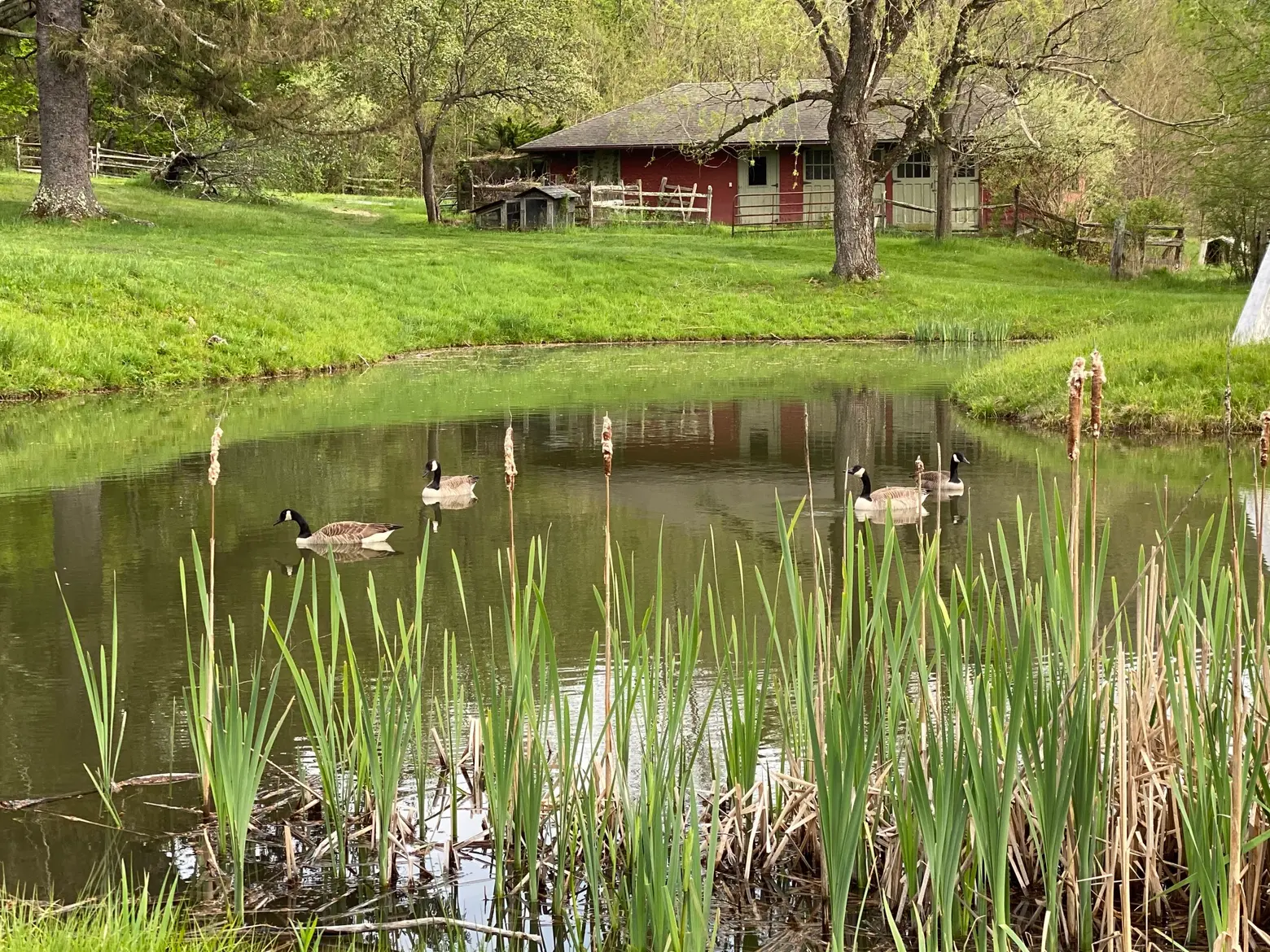 Also on the property is a four-stall barn and a koi pond.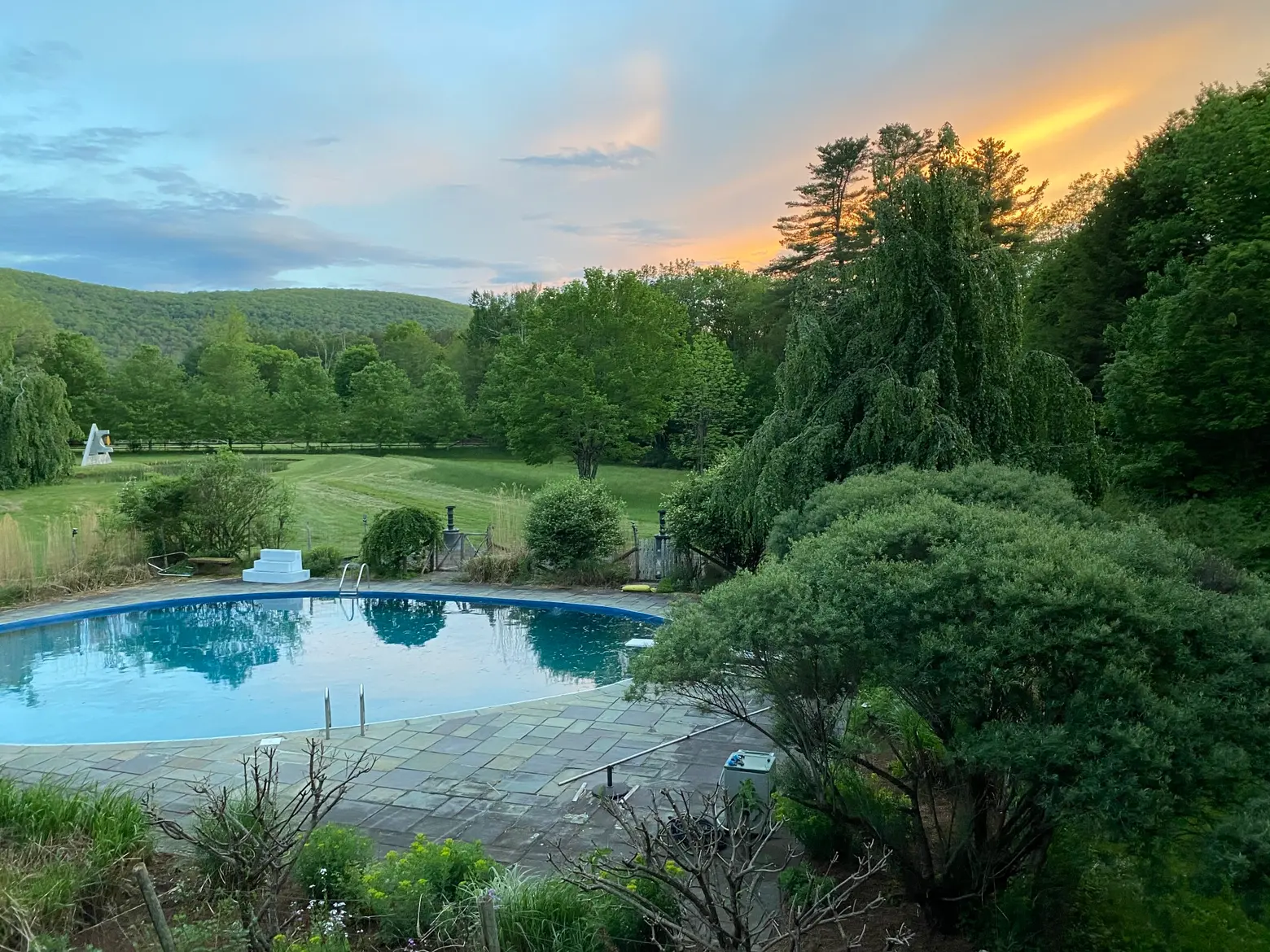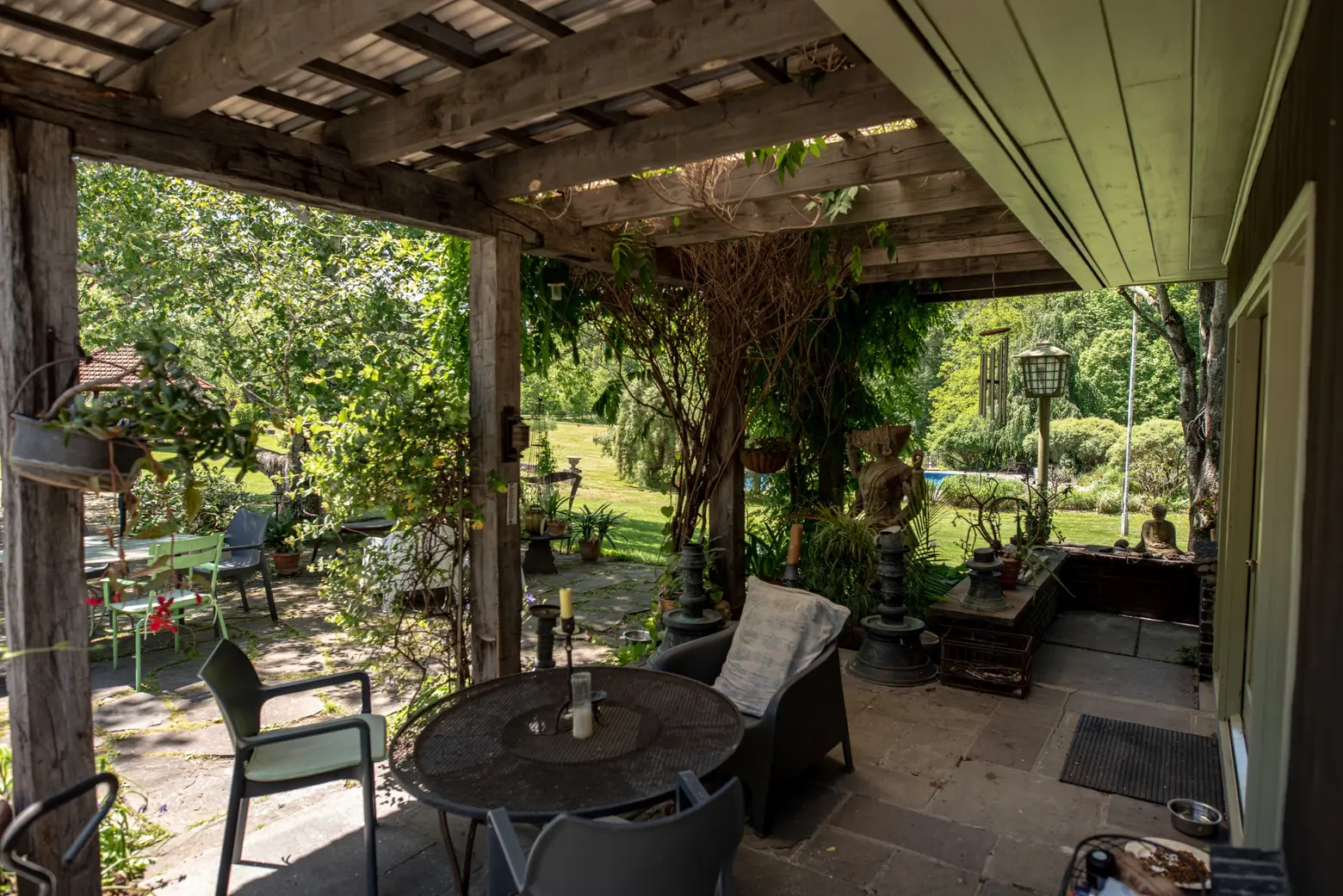 Other on-site perks include a 60,000-gallon oval lined cement pool, a 28′ X 17′ picnic gazebo overlooking an orchard, a shady stone courtyard, and tons of wildflowers and trees.
Happy Brooks is just two hours from New York City.
[Listing: 1081 Wittenberg Road by Kate Johnson and Maria Granda of Heather Croner Real Estate Sotheby's International Realty]
RELATED:
Photos by Tyler Blodgett for Heather Croner Real Estate Sotheby's International Realty