Escape the everyday in a retro Catskills cabin by Kate Pierson of the B-52s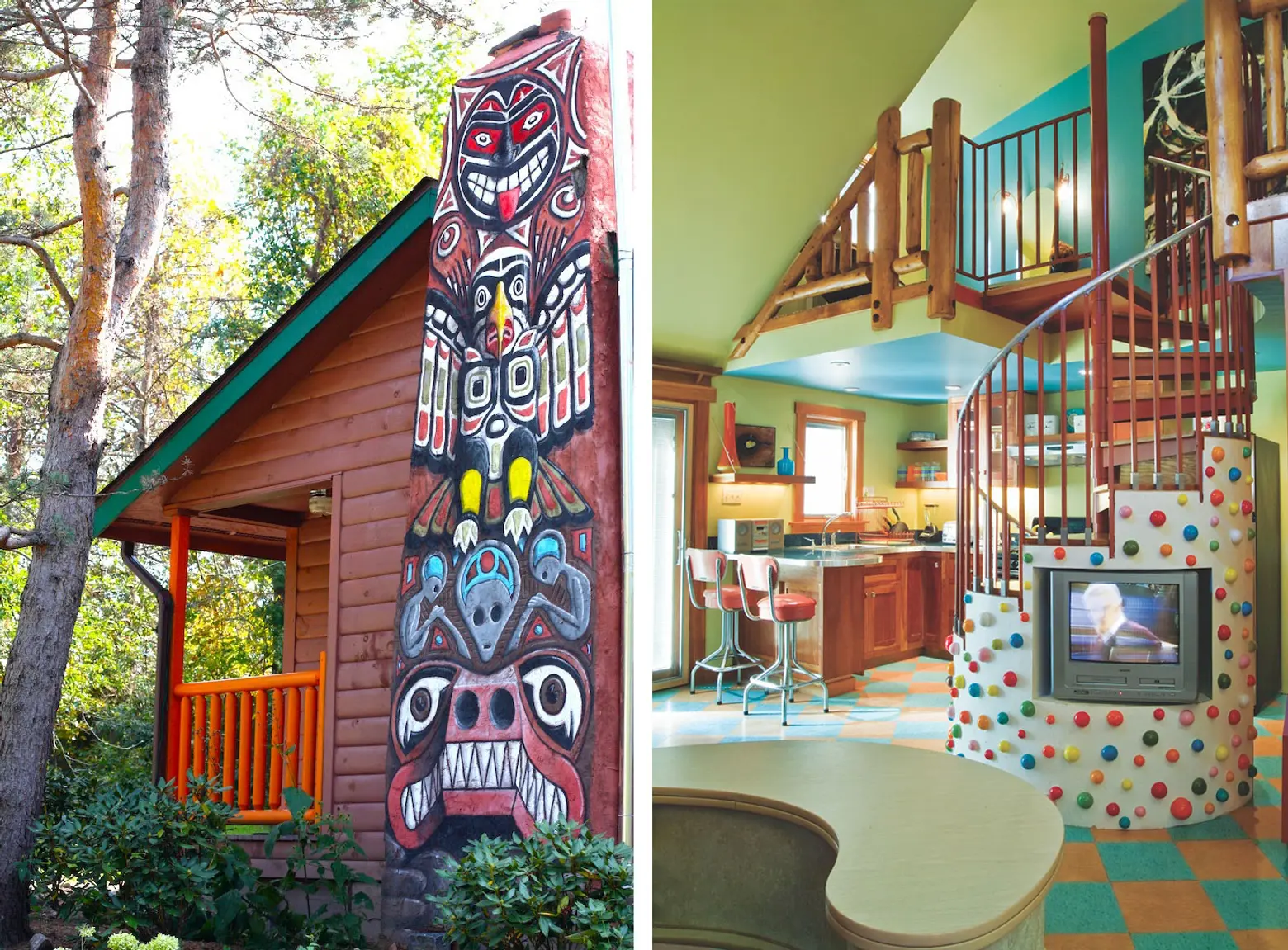 Images courtesy of Kate's Lazy Meadow.
As a member of the rock band The B-52s, Kate Pierson knew a thing or two about hotels and motels; that experience plus a zany sensibility led to the creation of this cozy, rustic collection of cabins with "rocket-your-socks-off" retro decor. Lazy Meadow is located on nine beautiful acres–and one big lazy meadow–in the Catskills, blessed with mountain views and fronted by a private section of the Esopus Creek, famous for tubing and trout fishing. Suites rock retro kitchens with authentic vintage cabinets, fridges, and stoves done in dazzling candy colors, the perfect backdrop for colorful tchotchkes discovered on shopping sprees all over the country.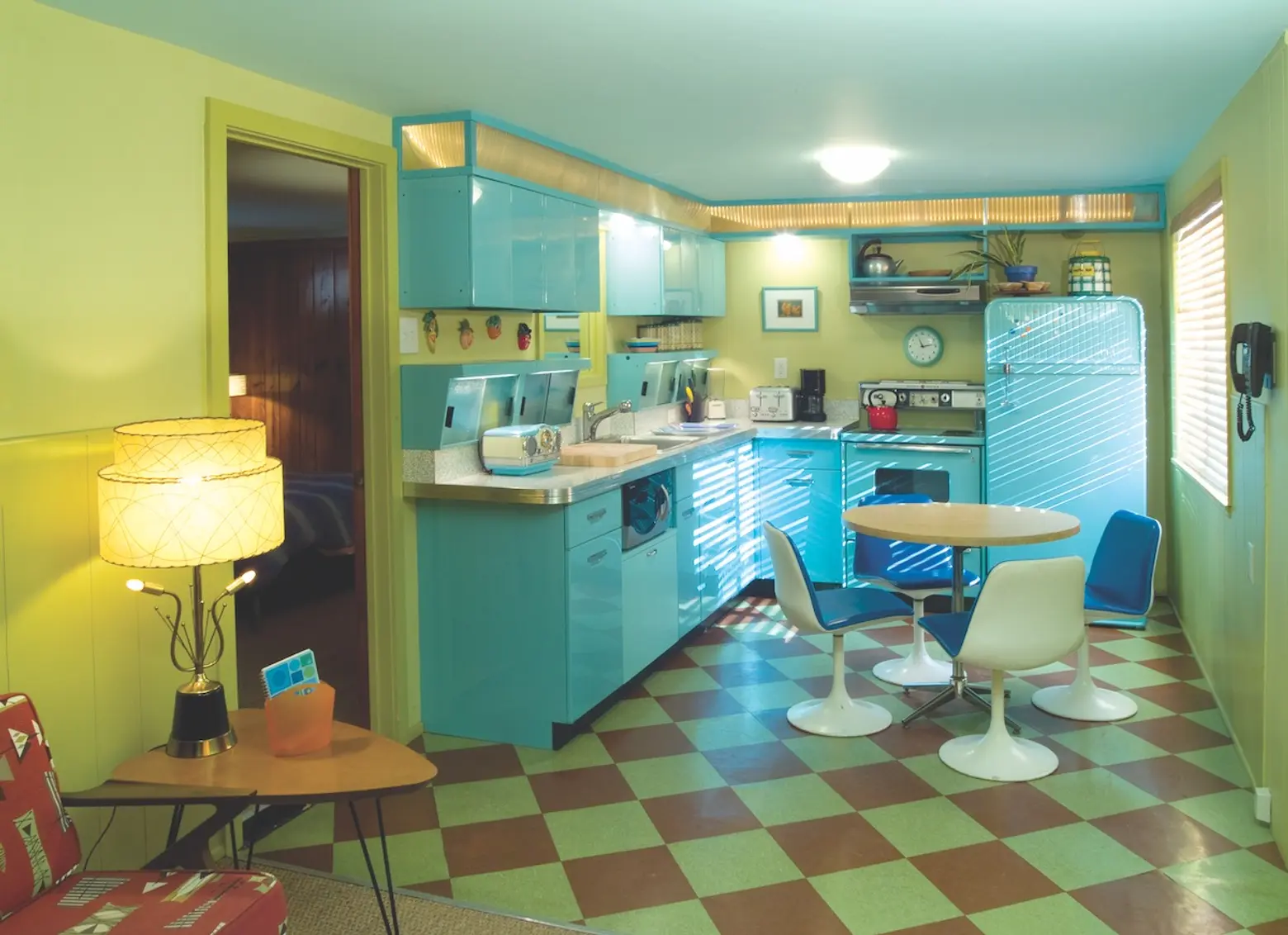 Kate Pierson and her partner Monica Coleman invite anyone with cabin fever or seeking an eclectic escape to visit this rustic modern dream getaway near Woodstock.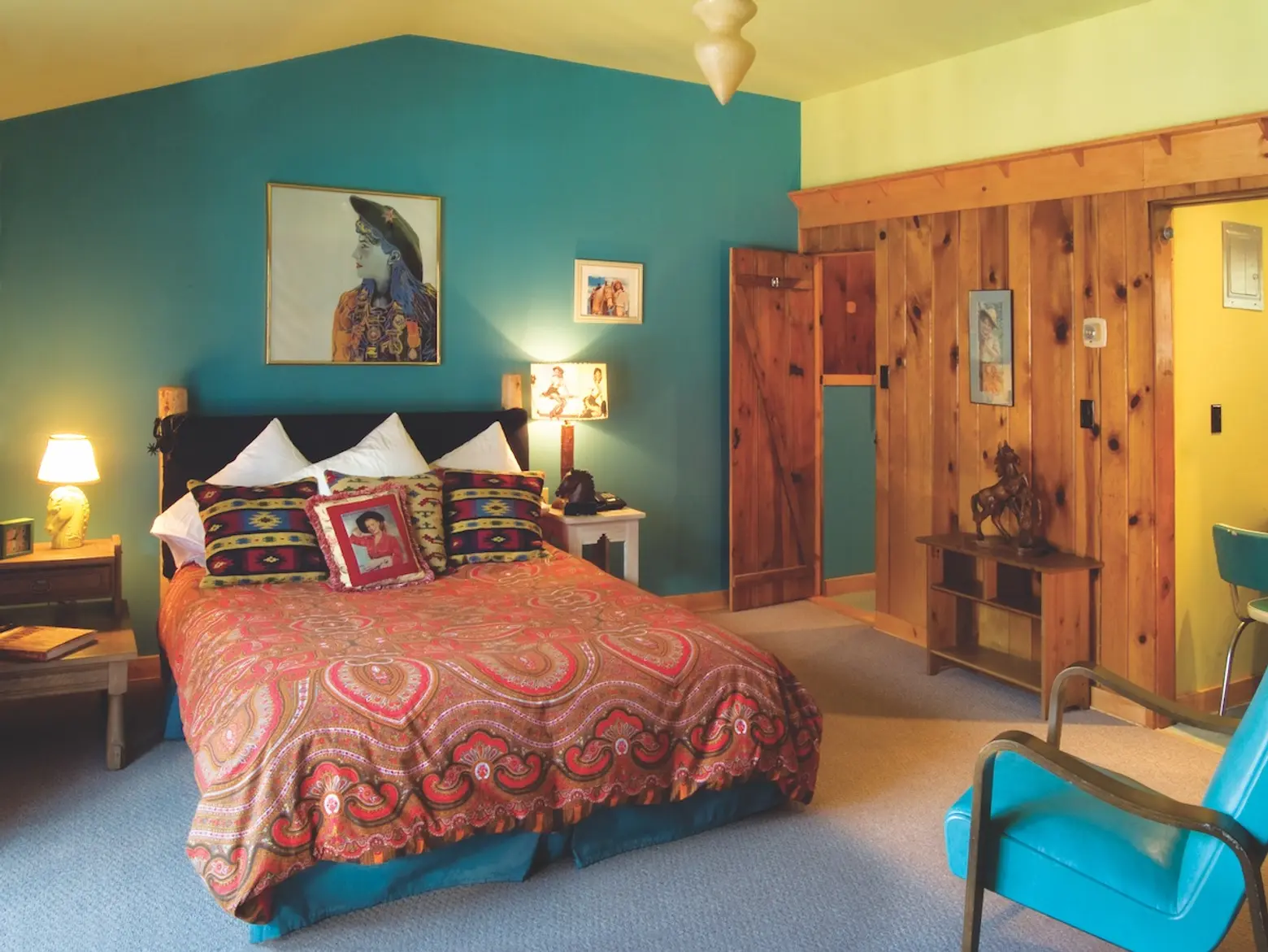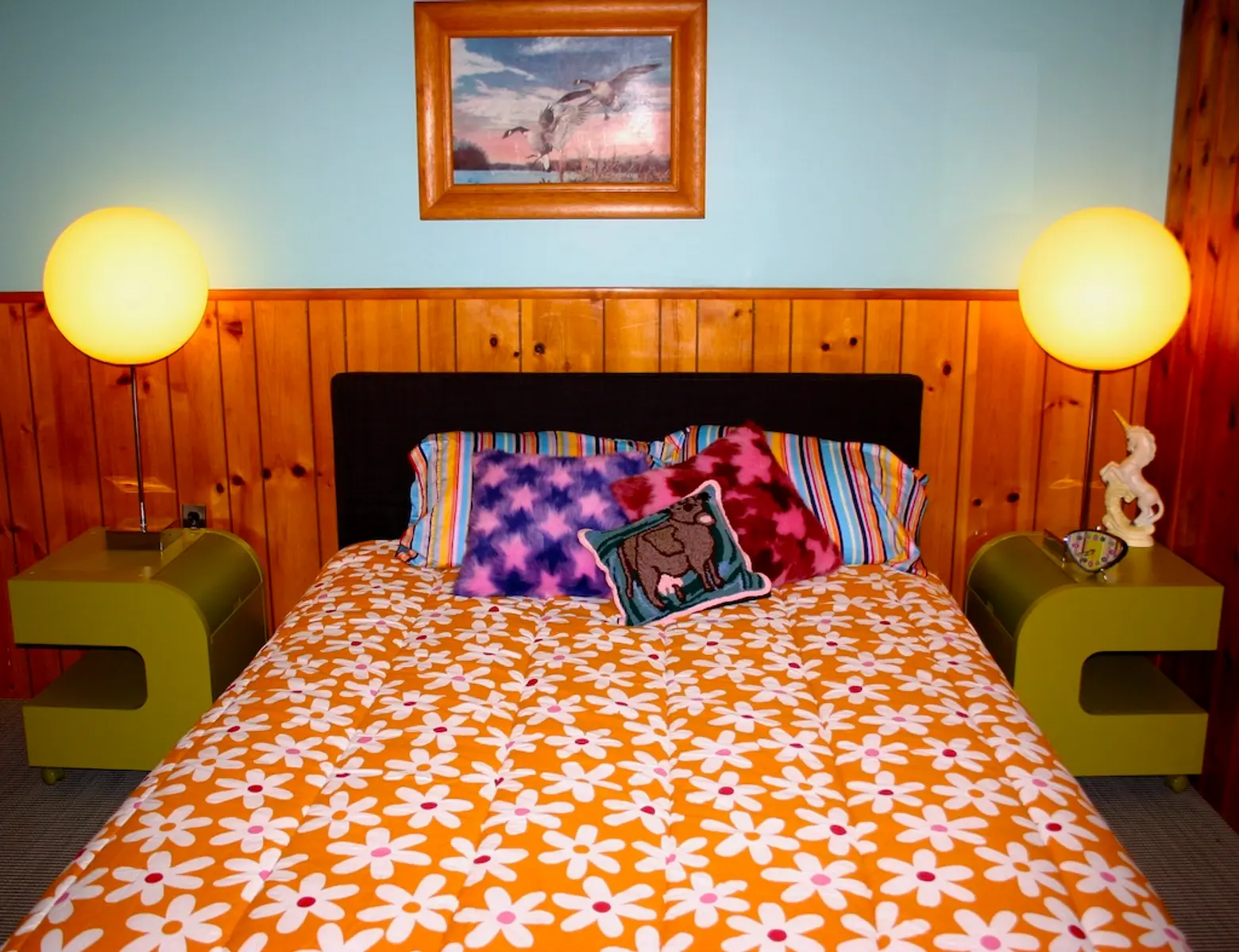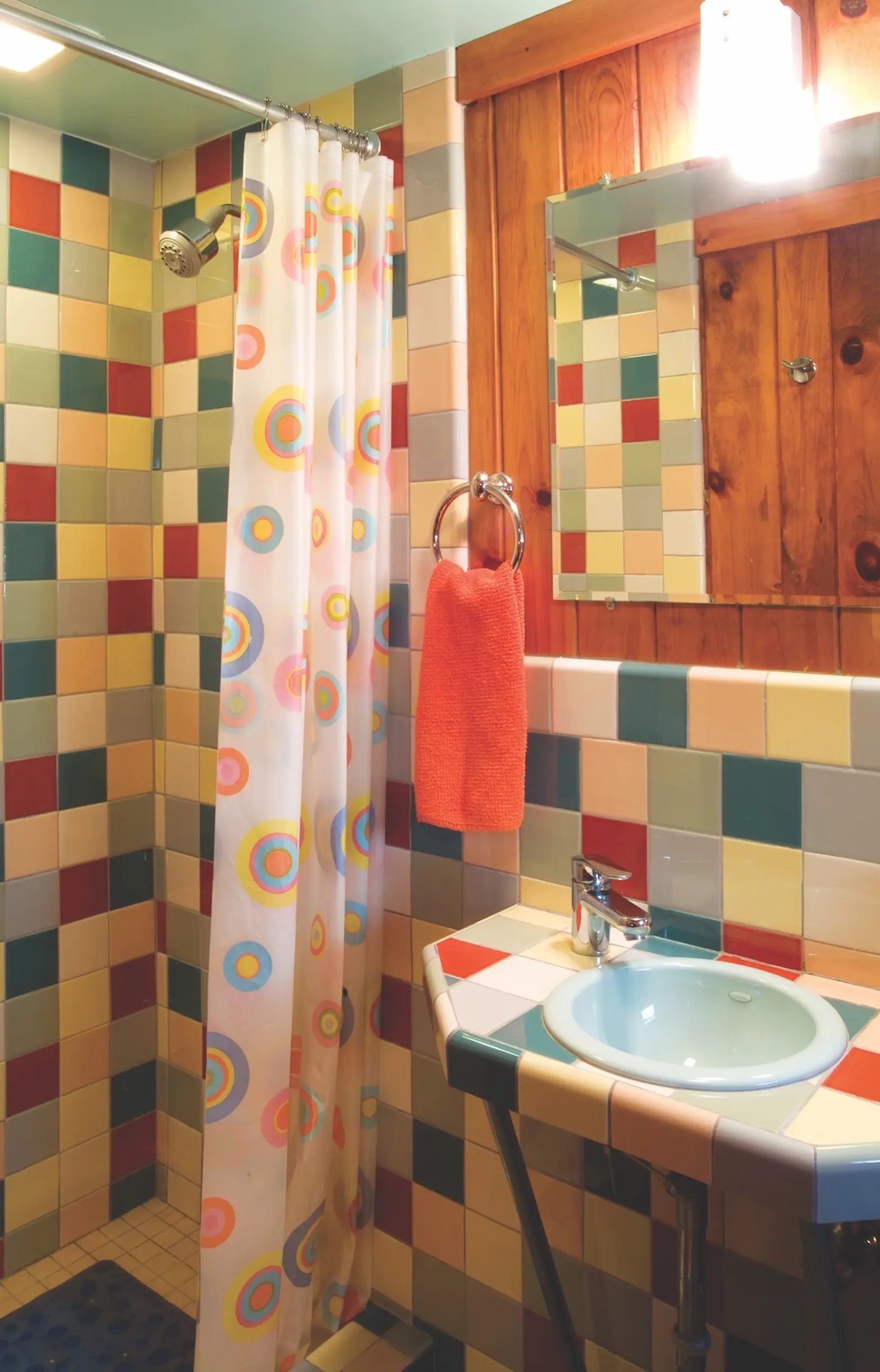 Available now via Airbnb, Double Cabin 5 is a mid-century suite with "atomic fantasy explosion" decor. The two-bedroom suite has a private fully-tiled bath with a shower in each bedroom. There's also free WIFI and DVD/VHS with a curated selection of rare and vintage films.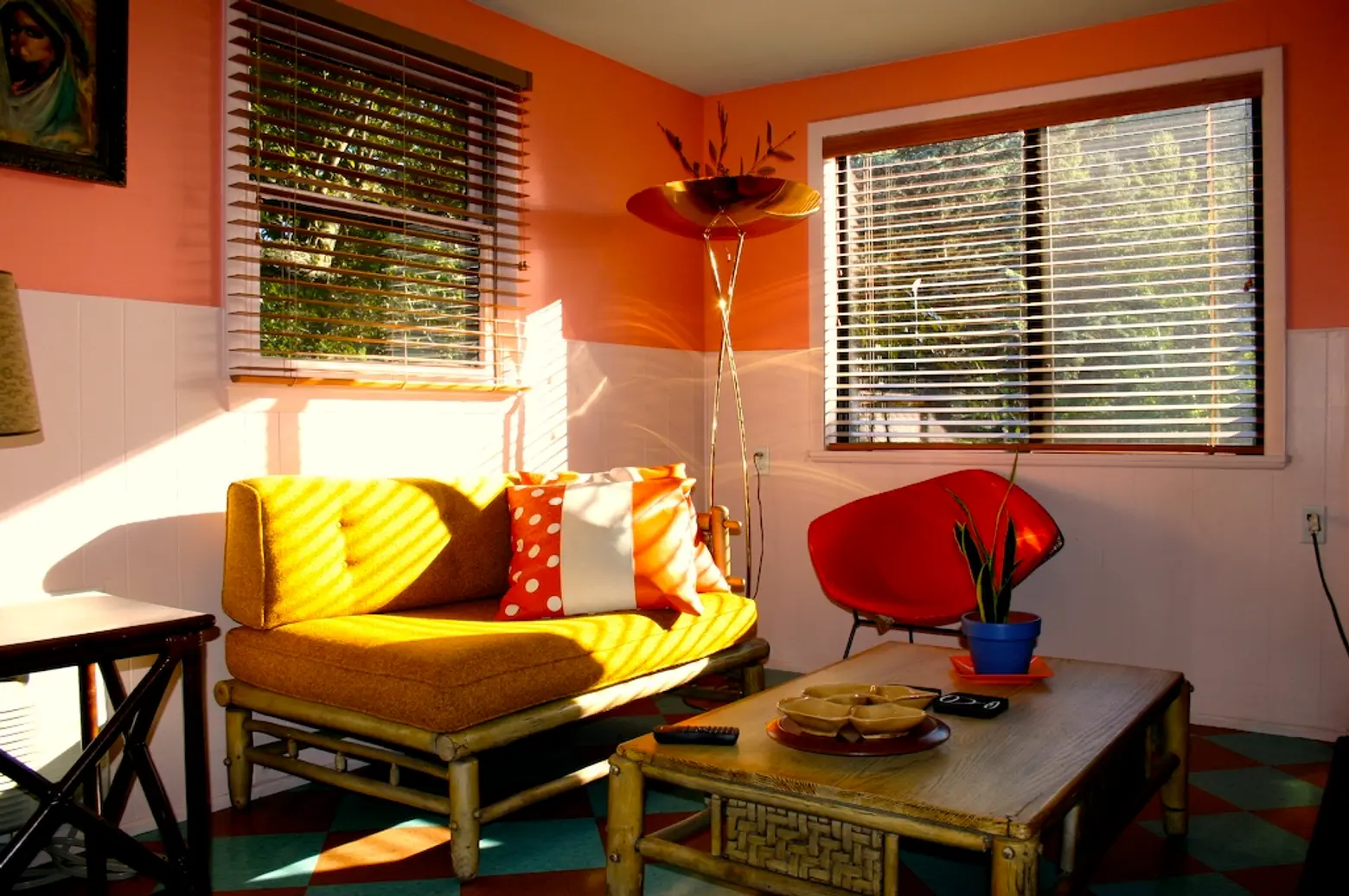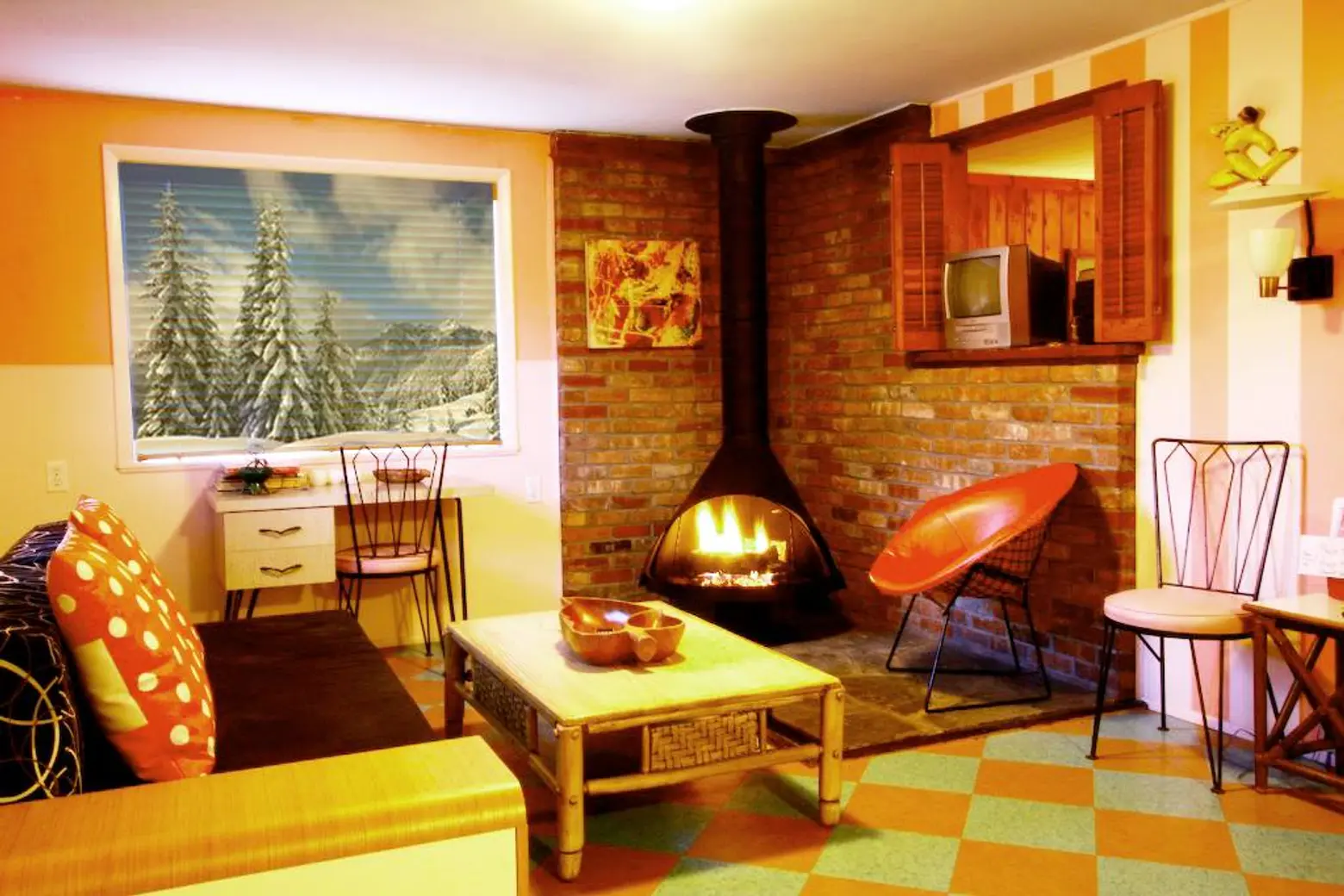 You'll find a Scandinavian vintage Malm gas fireplace in the living room, a full eat-in vintage-outfitted kitchen, and an open plan living and dining area.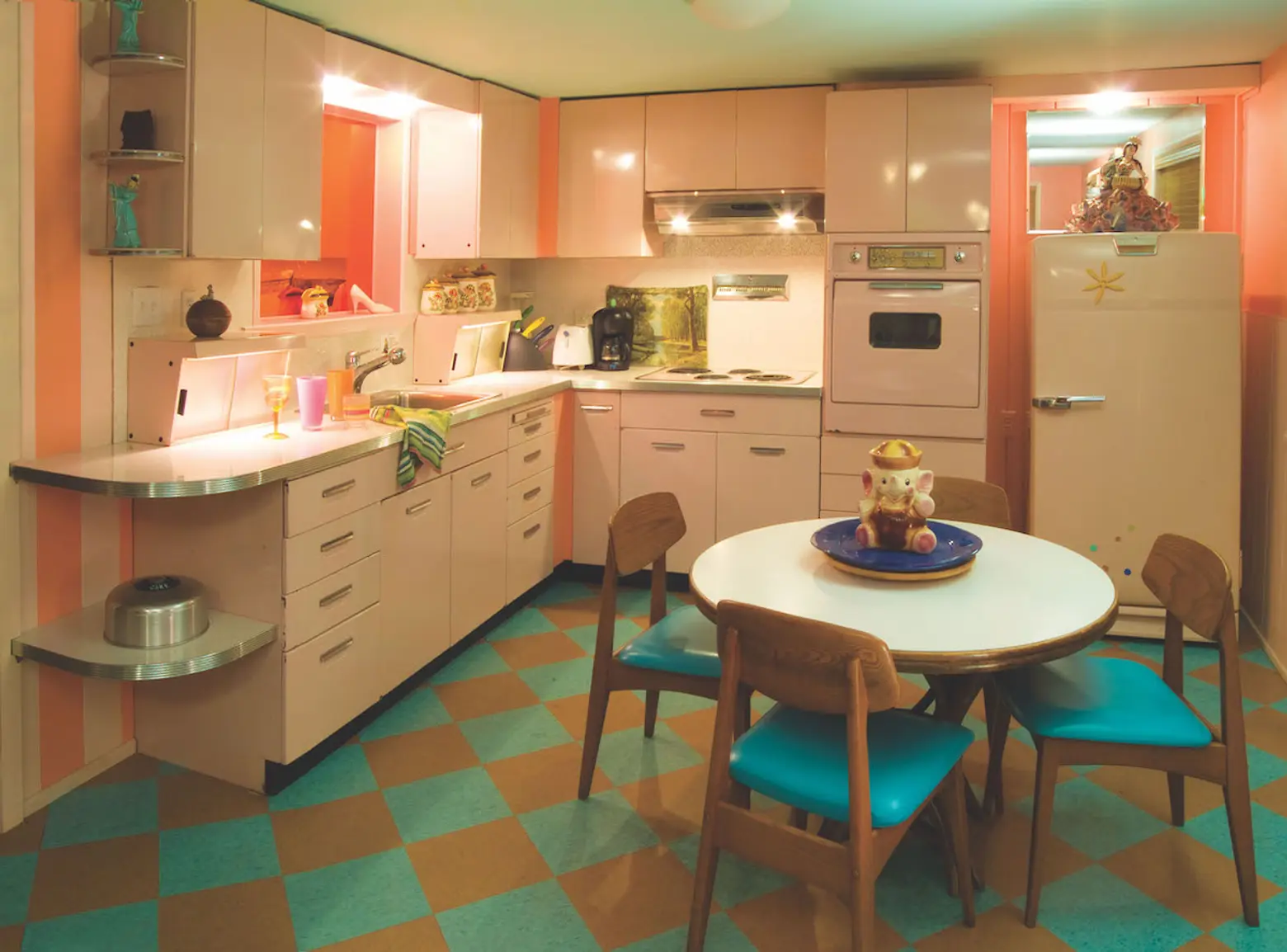 A highlight is the original '50s retro eat-in kitchen. The mod-made-modern space is complete with a fridge, electric range, microwave, toaster, and coffeemaker.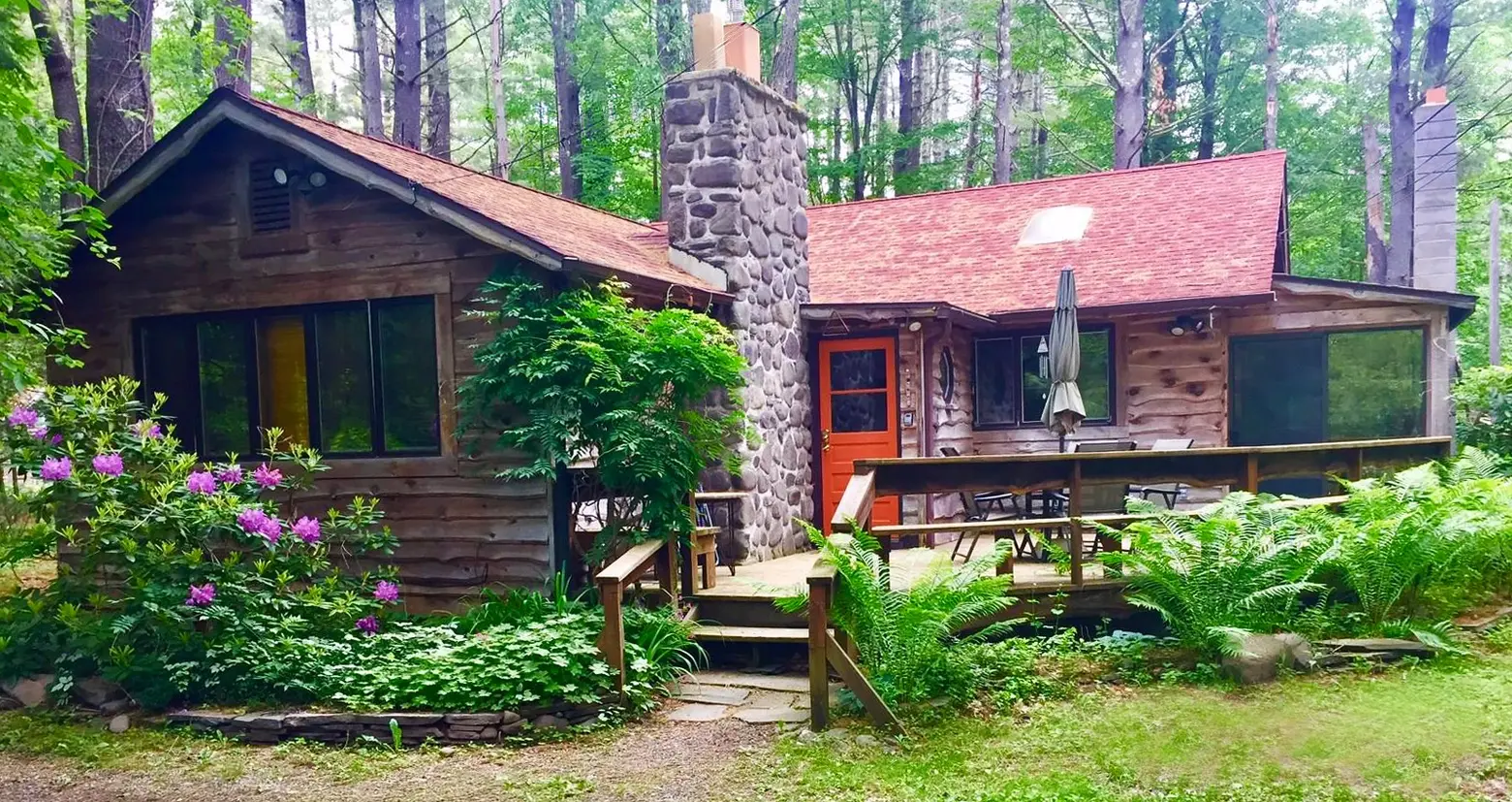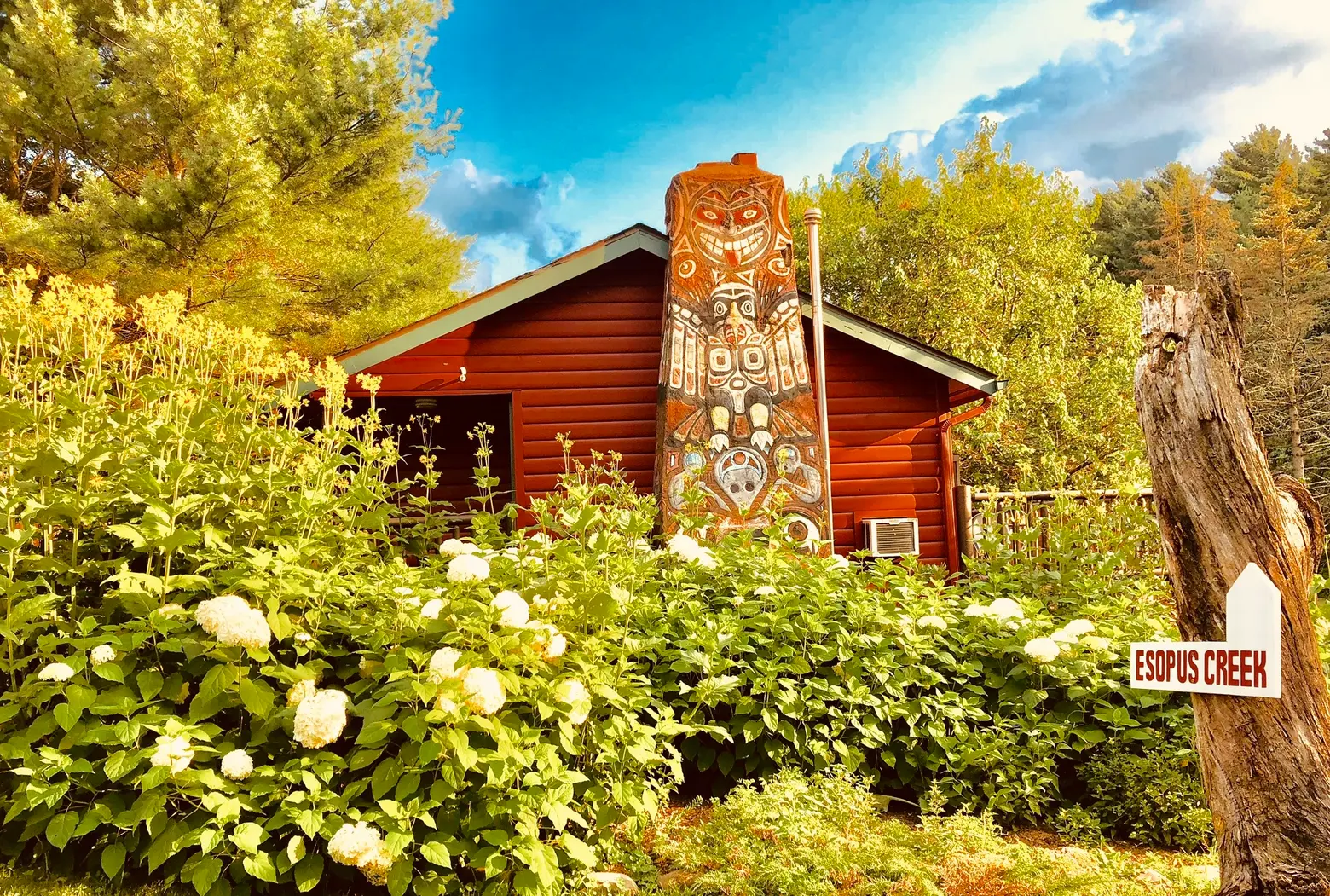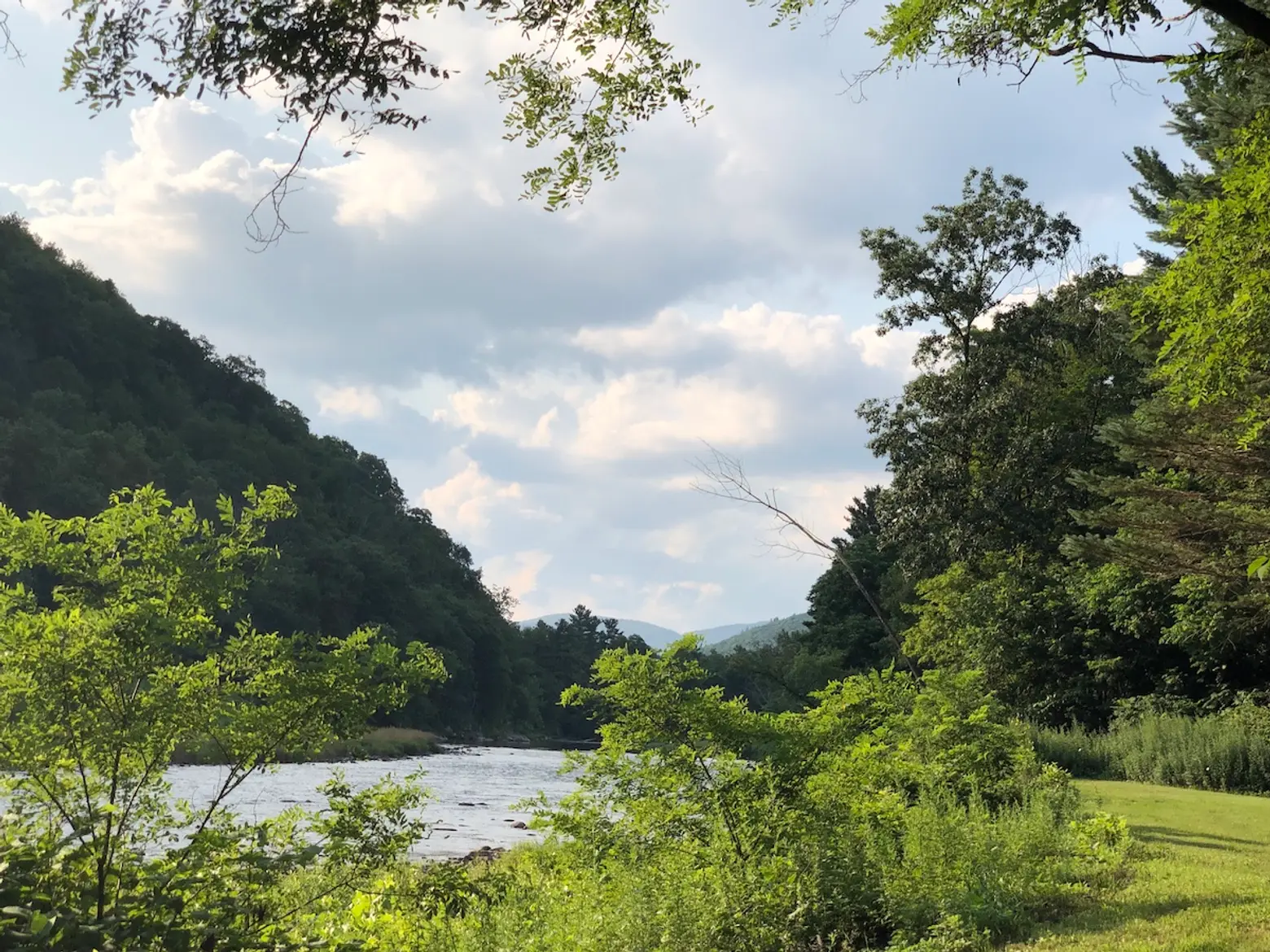 Perks for guests include a Japanese style plunge pool available seasonally from Memorial Day weekend through the end of October. The property is located on Esopus Creek, with sweeping mountain views–you can enjoy the stream from a meadow furnished with chairs, picnic tables, and a fire pit.
Dogs are welcome for a $50 additional fee (up to two dogs) per night; dogs over 12 months old only. There's a two-night minimum on weekends from May 1 until November 1 and on all holiday weekends.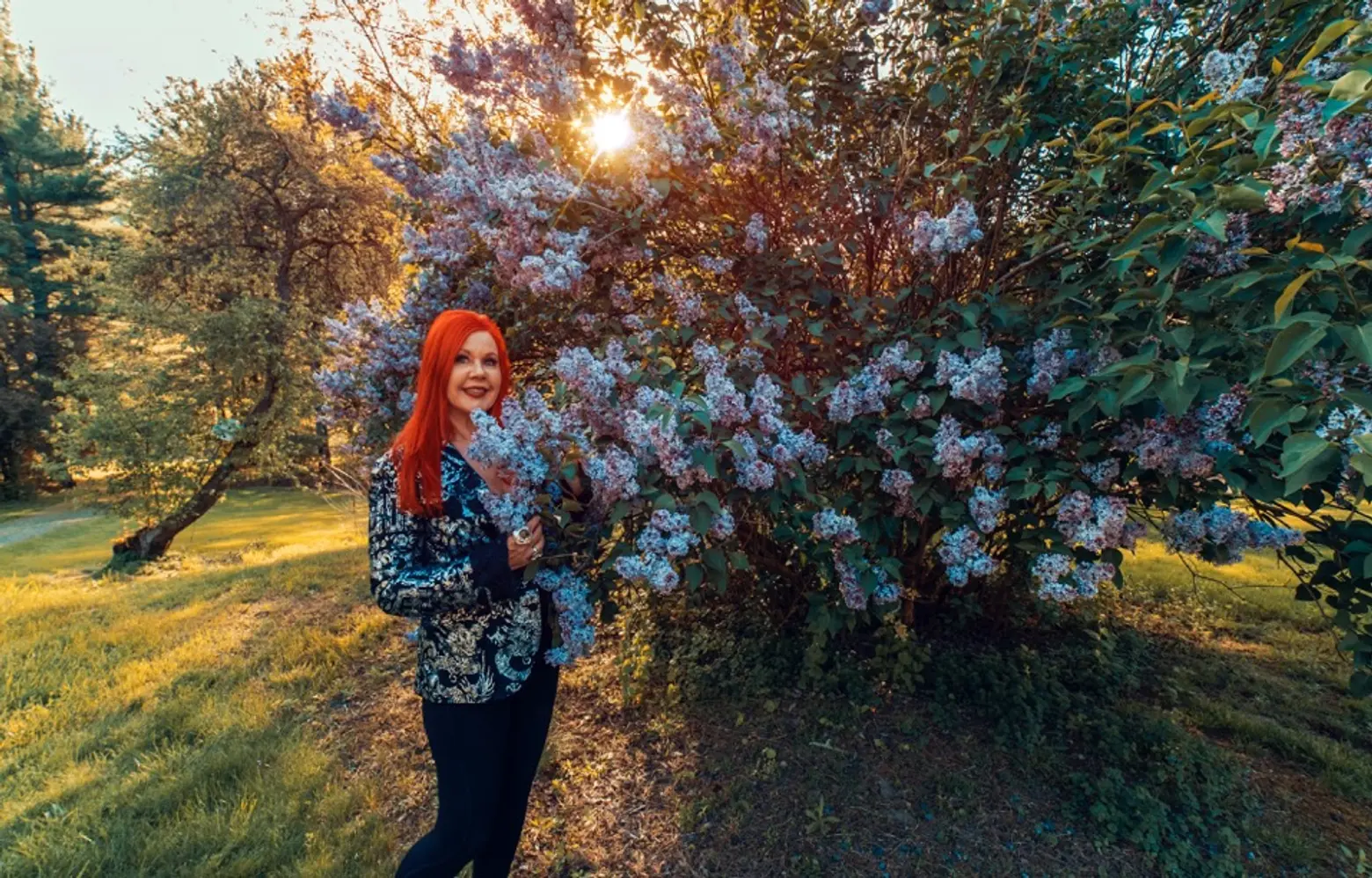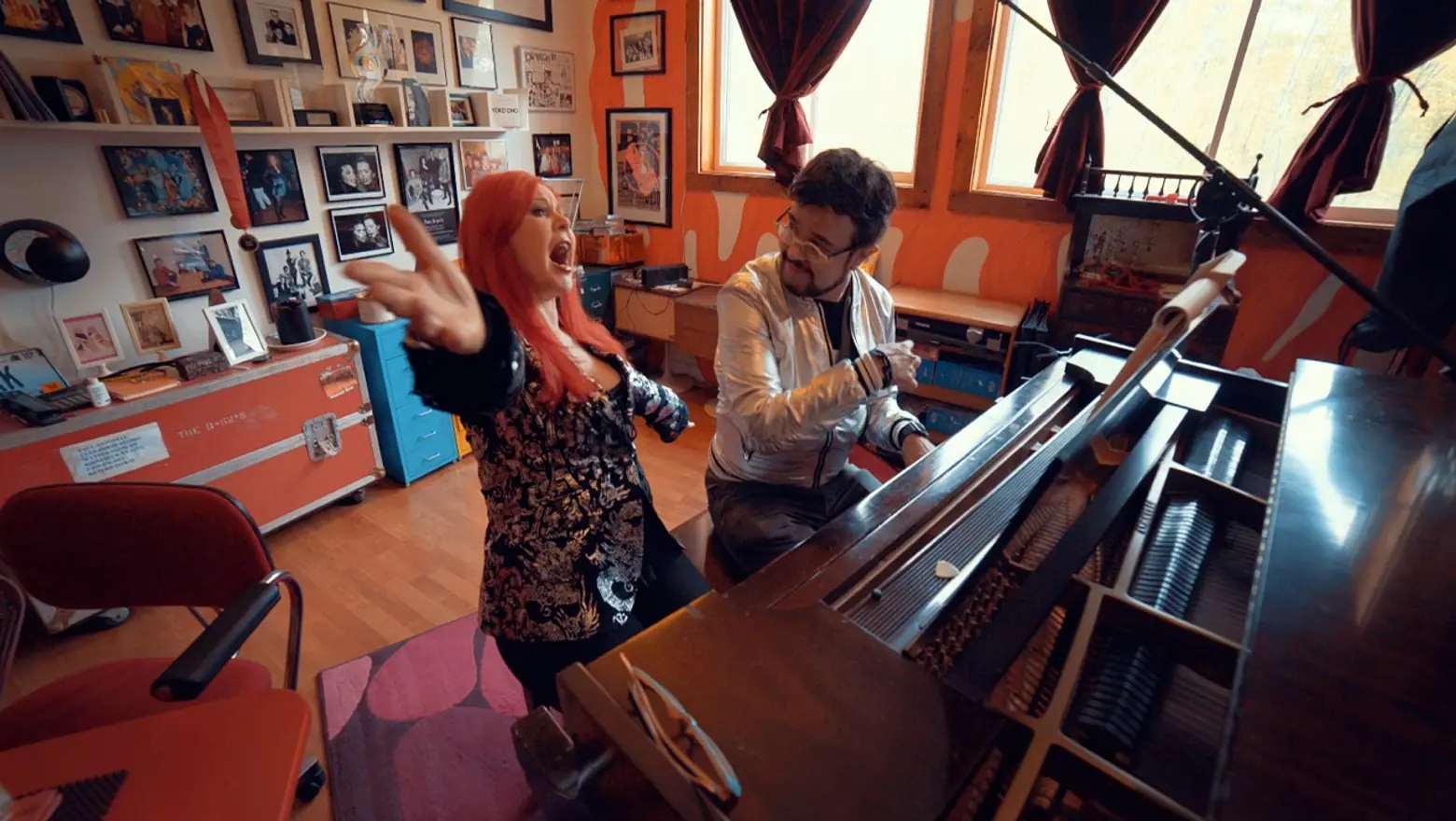 The story behind Lazy Meadow is one of restoration and fun. Says Kate:
I flipped my wig! The 1950's cabins fueled my fantasies and my imagination took off like a blazing campfire. The cabins needed work to be restored to their former glory, but they were bustin' at the seams with potential. I never could have done it all alone.

Enter my friends… geniuses all! I had a blast working closely with my friends (A.K.A. design team) on this decorating safari. My pal, Bill Stewart, of the acclaimed design studio 'William Stewart Design' in both Atlanta and New York selected the dazzing color palette for Kate's Lazy Meadow – from floor to ceiling to countertop! He's mad. I tell you, MAD!

My artist buddies, Phillip Maberry and Scott Walker, known as the groovy duo Maberry Walker whose home was the "Love Shack" set for the B-52's video, designed and installed fab-u-lous tiles and ceramic bubble art for the cabins. They went through the whole joint like a pair of Tasmanian tornadoes – finetuning and placing all the artwork, tchotchkes, furniture and myriad lamps and such in a way that just says "WOW!"
[Listing: Kate's Lazy Meadow via Airbnb]
RELATED:
Images courtesy of Kate's Lazy Meadow